David Beckham finally secures land for Miami MLS stadium, boosting troubled expansion plans
June 6, 2017

After years of roadblocks and stalls that raised doubts about David Beckham's plan to bring an MLS franchise to Miami, Beckham and his ownership group scored a huge win on Tuesday.

Beckham's group has finally secured all the land they need to build their proposed stadium in Overtown after the Miami-Dade commissioners approved selling 3 acres of land to the group for $9 million, completing the land acquisitions necessary for the venue. That's certainly not the final step in the process, but it has been the biggest lingering hurdle — and just like that, Beckham's efforts to bring MLS to Miami are back from the brink of death.

The city will still need to approve the actual construction of the stadium, but now that Beckham's group has promised to use private funds to build the stadium and create 50 permanent jobs, it appears the plan has support. The city and county would not give the stadium any subsidies, according to reports.

"The process was lengthy, difficult, but necessary in order to ensure that Miami-Dade County taxpayers were properly compensated," Miami Mayor Carlos A. Gimenez said in a statement.

The planned stadium site is located in Overtown, just outside of downtown Miami, after sites along Miami's waterfront and near Marlins Park hit heavy opposition. The stadium would cost $300 million and seat 25,000, but feature no parking garages.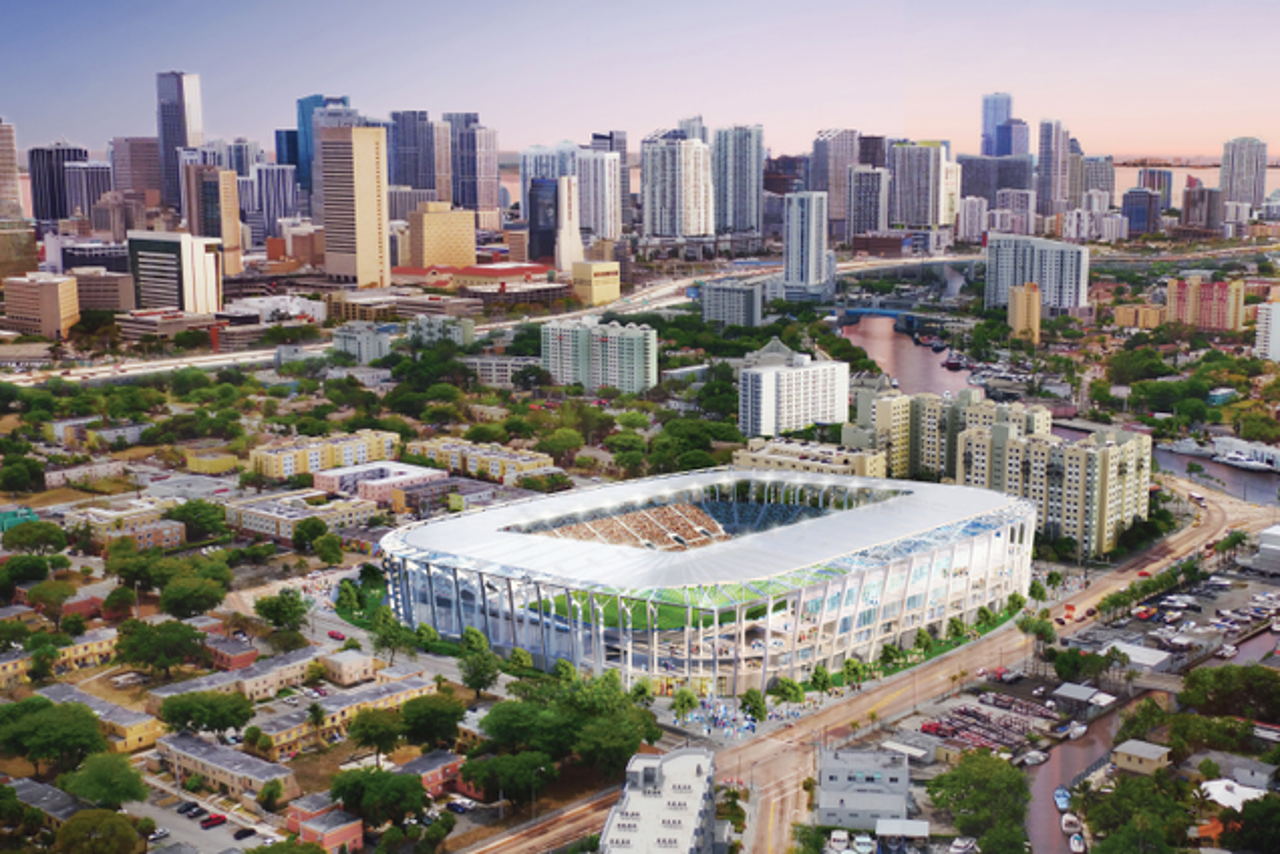 A rendering of what the stadium in Overtown, outside downtown Miami, would look like, via Miami Beckham United.

Beckham has been trying to gather the pieces to build a downtown stadium since 2013. He was given the rights to an MLS expansion franchise for the steeply discounted price of $25 million as part of his deal to join the LA Galaxy as a player in 2007.

MLS had been losing patience with the drawn-out efforts in Miami, with commissioner Don Garber publicly saying this year that Beckham was running out of time. Garber has insisted MLS expansion franchises need fully controlled stadiums in downtown locations, but Beckham's group repeatedly ran into problems with potential stadium sites.

Now, with Tuesday's vote in Miami-Dade, Beckham for the first time has all the land he needs to build a stadium and he's the closest he's ever been to making a Miami MLS franchise a reality.


---
---