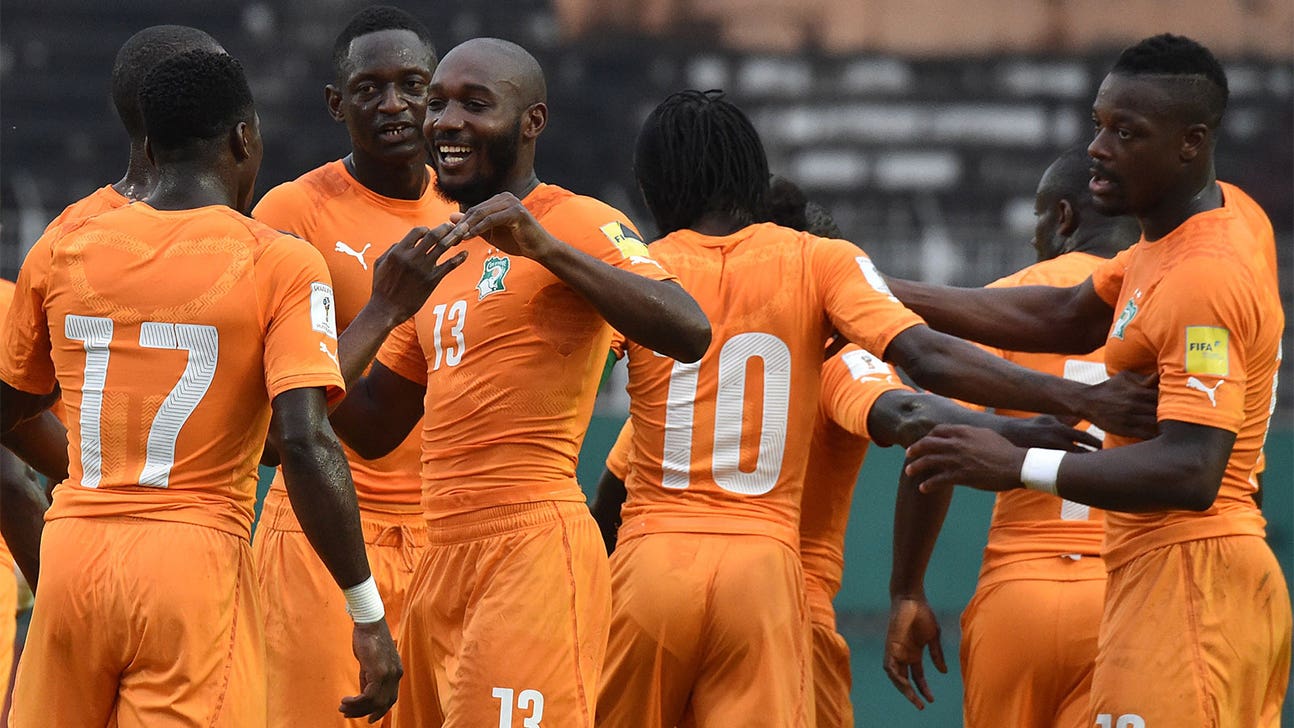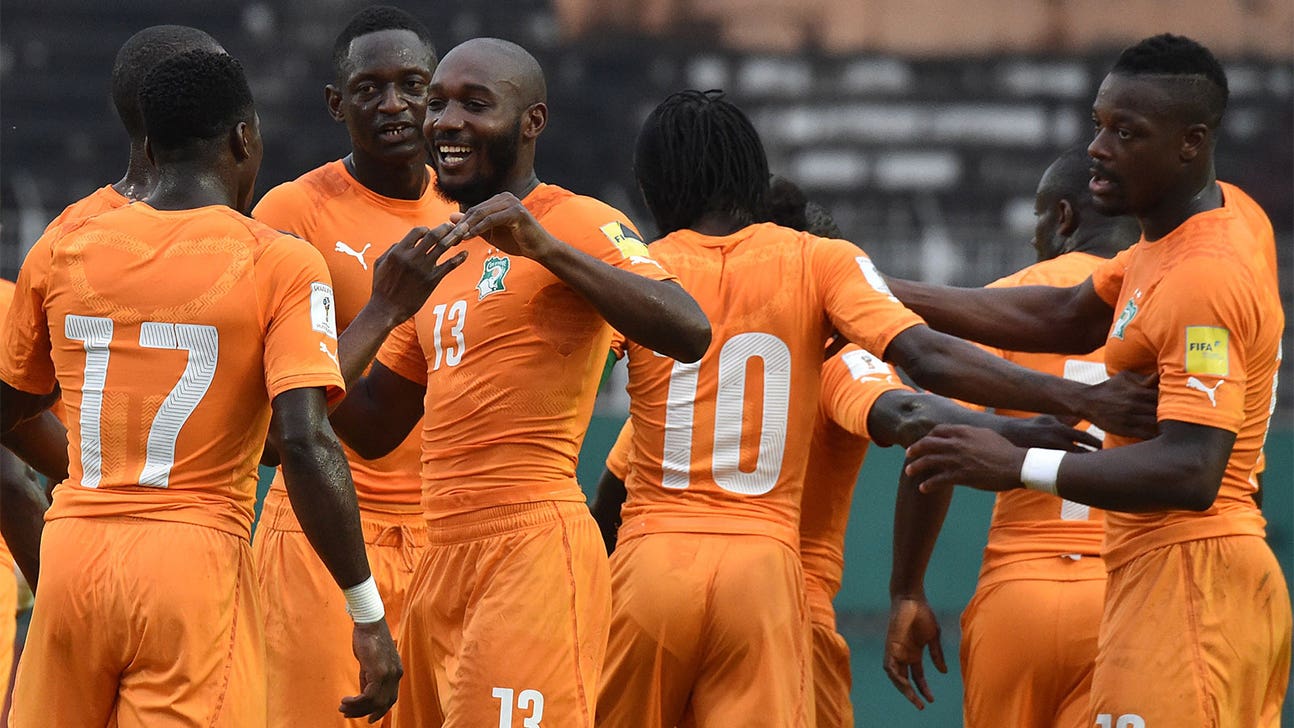 Cote d'Ivoire advance in World Cup qualifying; Nigeria outlast Swaziland
Published
Nov. 17, 2015 3:02 p.m. ET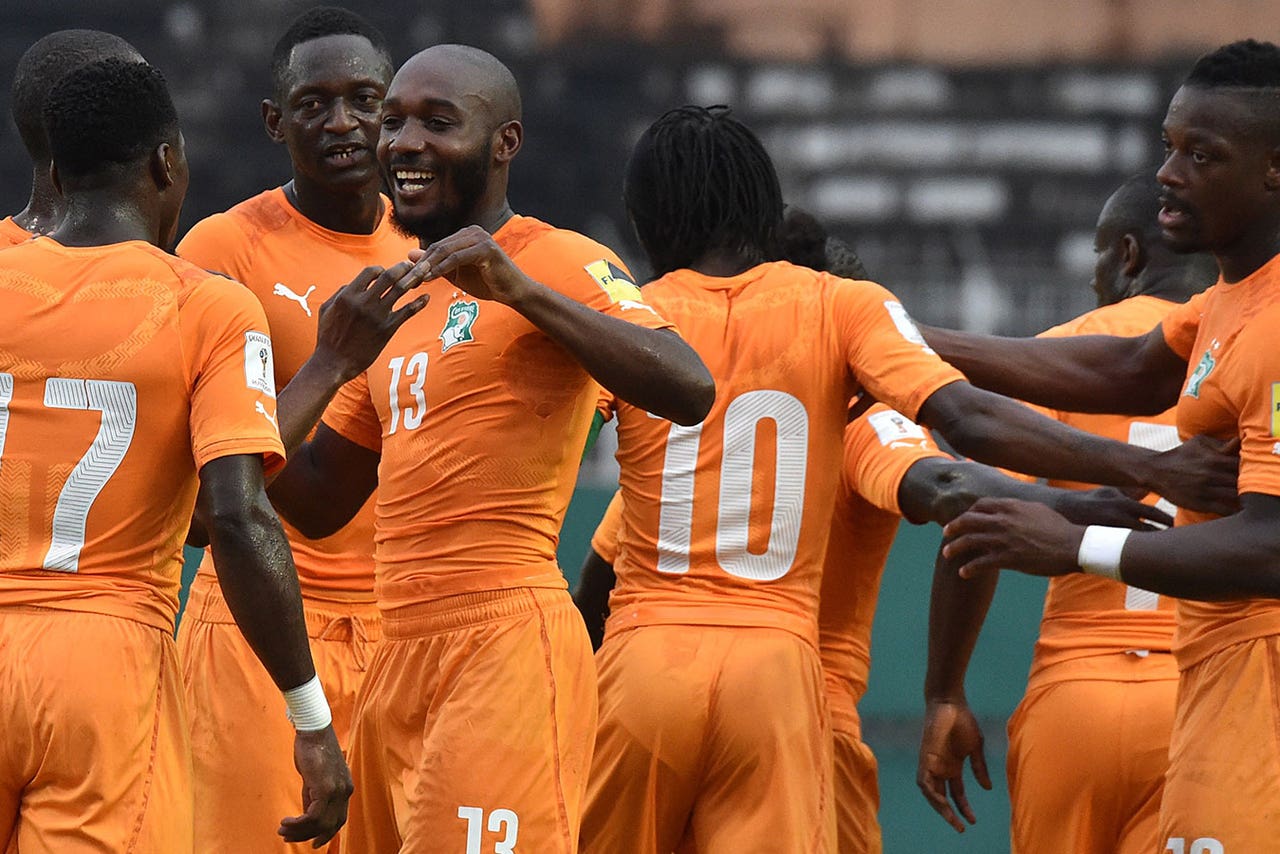 Ivory Coast, Ghana, Egypt, and Cameroon had few problems in progressing to the final round of World Cup qualifying in Africa on Tuesday.
Algeria hit seven goals past Tanzania for a 9-2 aggregate win over their two legs.
Kenya's chaotic trip to Cape Verde involved a player strike, a charter airline which refused to take off, and an unfolding scandal over money.
Algeria was ahead in the first minute against Tanzania, which had been competitive in the first game. Ghoulam and Islam Slimani both scored twice in the 7-0 rout in Blida.
African champion Ivory Coast beat Liberia 3-0 at home in Abidjan for a 4-0 aggregate victory. Striker Giovanni Sio had two goals in the Ivorians' comfortable second-leg win.
Ghana beat Comoros 2-0 to head through to the final group stage which will decide the five African teams at the 2018 World Cup in Russia. Wakaso Mubarak and Jordan Ayew were Ghana's goal-scorers.
Egypt powered to a 4-0 win over Chad in Alexandria, overturning a 1-0 loss and a major surprise in the first leg in Chad. Egypt's team, distracted for the last few years by violence and upheaval at home, moved a step closer to its first major tournament since winning the African Cup title in 2010.
Cameroon, under new interim coach Alexandre Belinga, was happy to settle for a 0-0 home draw against Niger. That allowed the Cameroonians to qualify for the next round after winning the first leg 3-0 last week.
Nigeria finally scored against Swaziland to eliminate the minnow and move on. Swaziland had held the Nigerians for over 140 minutes of football before Moses Simon and Efe Ambrose netted in the second half in Port Harcourt to seal the tie 2-0 on aggregate.
Morocco and Tunisia also progressed, as did Libya with a 4-1 aggregate win over Rwanda, giving the conflict-wrecked nation a chance of a major sporting boost if it were to make the World Cup.
South Africa was surprisingly powerful in beating Angola 4-1 on aggregate, with an own goal by Manucho in Durban sealing Bafana Bafana's 1-0 win in the second leg.
Kenya had the toughest time of all, caused mainly by problems off the field.
Led by captain Victor Wanyama, the players went on strike on Monday and refused to board a plane to Cape Verde until they were paid. Once that was sorted out, their private charter airline refused to take off until it was paid. After a 10-hour delay the players arrived a few hours before their game kicked off on the Atlantic Ocean island.
With the squad finally on its way, the head of the Kenyan Football Association was questioned back home by police over the use of around $170,000 that had been given to the federation by the government to pay the players and the charter airline.
Protecting a 1-0 lead from the first leg, Kenya lost 2-0 in Praia to end its World Cup hopes.
---