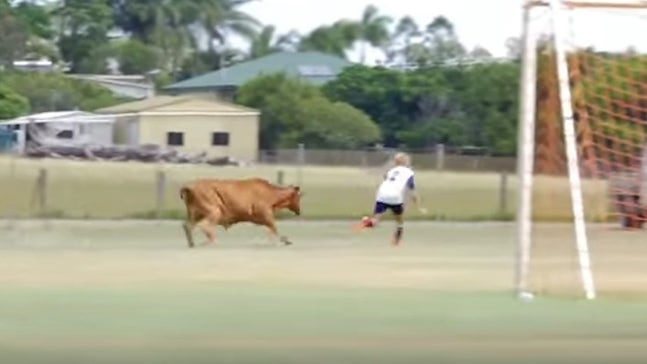 Confused cow invades youth soccer game in Australia
Published
Mar. 13, 2016 12:20 p.m. ET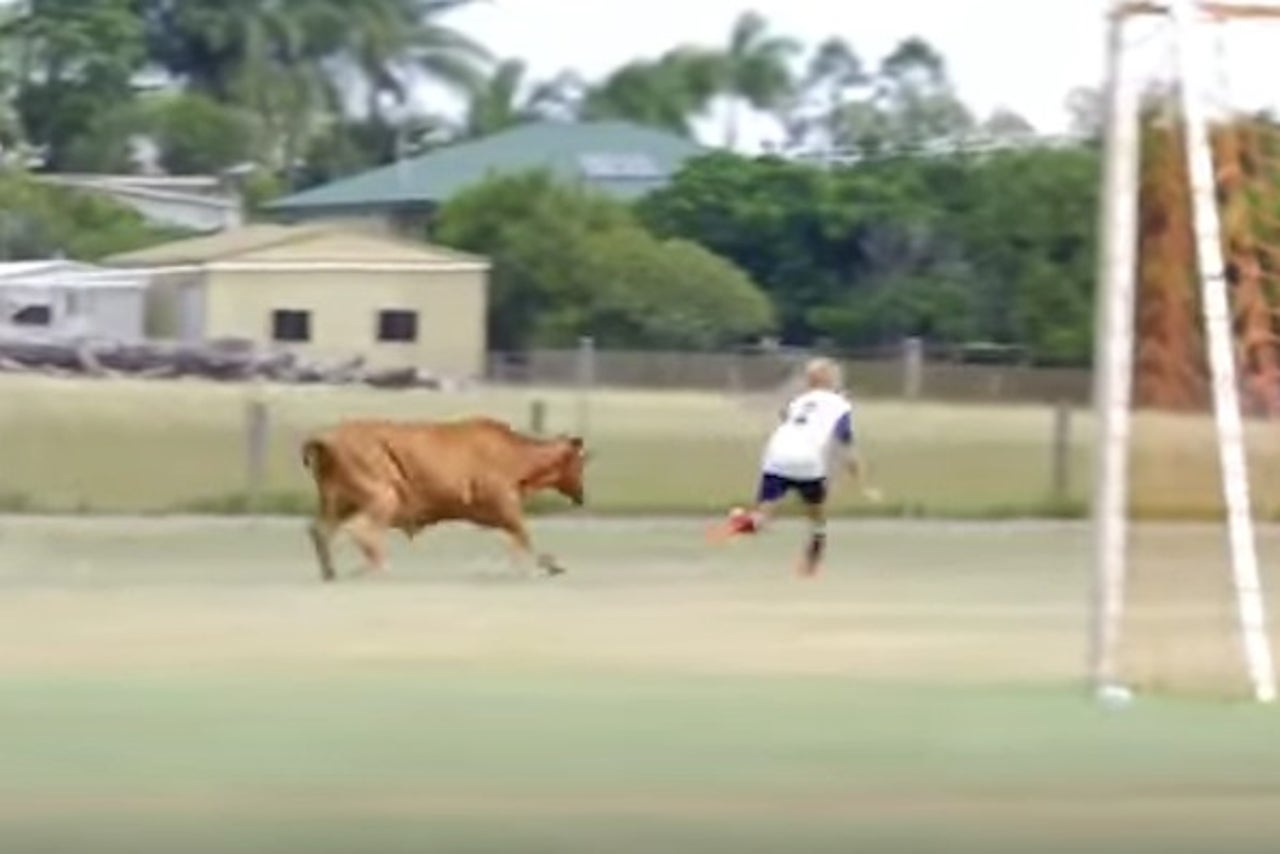 A youth soccer game in Australia devolved into udder chaos for a moment after a wild cow invaded the pitch to get in on the action.
Presumably not amoosed by some of the play it was seeing, the cow subbed itself on and immediately charged at one of the kids, fortunately missing its tackle quite badly. The bullish defender then hoofed it back into the woods almost as quickly as it came, allowing play to resume. 
Quick cameos by four-legged pitch invaders are nothing new in the world of youth football. A few months ago, an American deer came out of nowhere to score perhaps the quickest goal off the bench in the history of organized soccer:
That deer can play for my team any day. The cow? Put it out to pasture.
H/t Bleacher Report
---