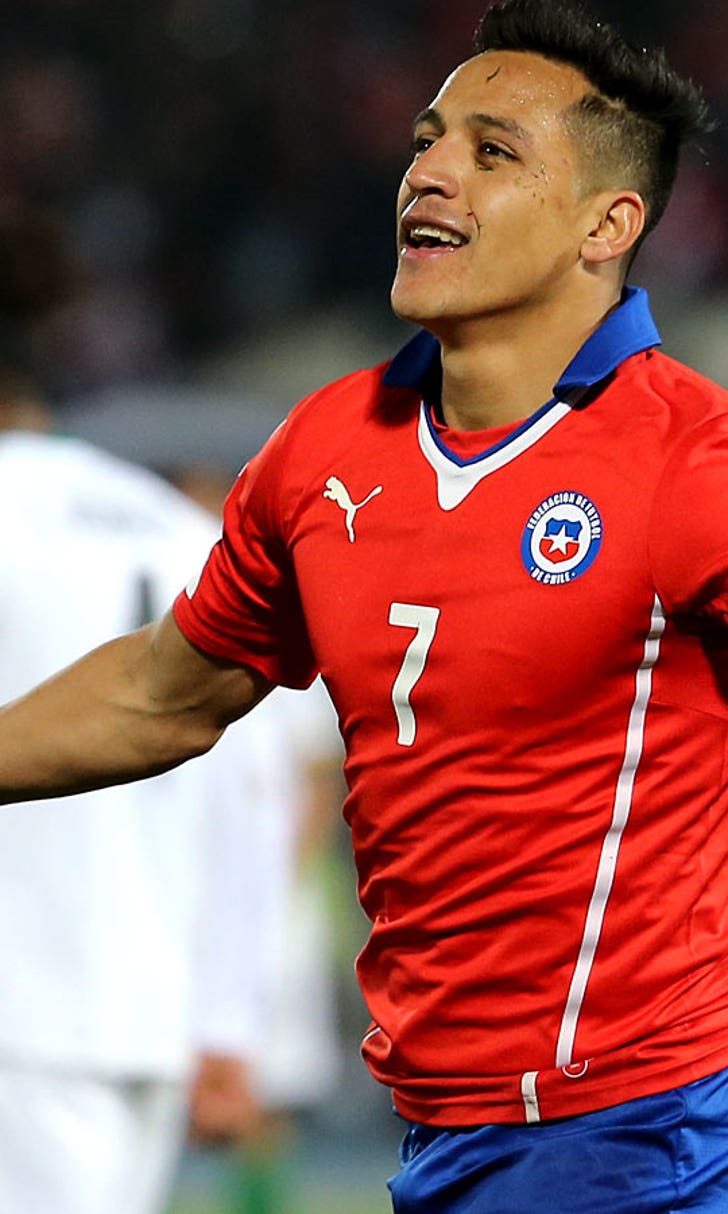 Chile top Copa America Group A with romp over Bolivia
BY Jonathan Wilson • June 19, 2015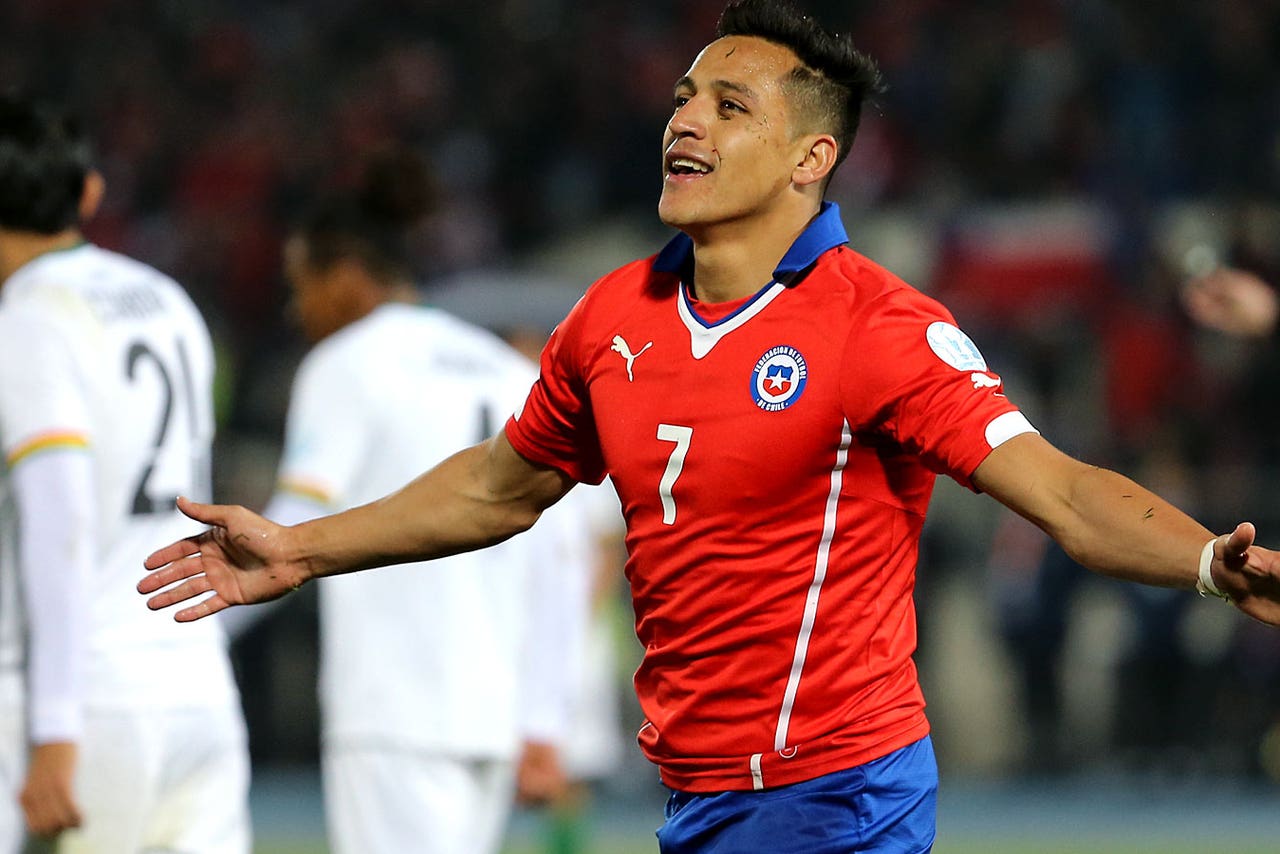 SANTIAGO, Chile -- 
Scandals can go two ways: they can destroy a team's morale or they can create a siege mentality to bond a side against external critics. The suggestion here is that in the wake of Arturo Vidal being charged with drunk driving, Chile has followed the latter route. This 5-0 victory over Bolivia was a highly impressive performance against limited opposition.
Chile coach Jorge Sampaoli sought to downplay the seriousness of the Vidal incident and backed the midfielder, who had been his best player in the opening two games of the tournament. Alexis Sanchez, speaking to the media before the game, supported Vidal and attacked the "lies" of those he said have sought to destabilize the squad. Chat to Chileans in the street and many are uncomfortable that Vidal is playing on, but his name was greeted with a great roar when it was read out before kick-off in the stadium. When he wandered along the running track during the second half after his halftime exit, he was warmly applauded. Expediency has won out.
Mexico's 2-1 defeat to Ecuador earlier in the afternoon meant both sides knew they were already through to the last eight, a remarkable achievement for Bolivia, which has not made it through the groups since it hosted the Copa America in 1997. That took some of the edge off the game, even although there was a clear advantage in finishing top. Victory meant playing a third-placed side in the quarter-final, while coming second meant having to play the second side in the group of Brazil, Peru, Venezuela and Colombia.
A draw would have been enough for Chile to finish top, but it cemented its position after three minutes. Eduardo Vargas plucked Gary Medel's forward pass out of the sky and turned it into the path of Charles Aranguiz. He didn't break stride as he thumped his shot into the bottom corner.
That was just the start. It's true it was only against Bolivia, and that Chile will face attacks that will pose a far greater threat to its back line, but, in terms of attacking fluidity, this was a significant step up. Alexis Sanchez and Jorge Valdivia both excelled. The Arsenal man ended what was just beginning to become an anxious wait for a first goal in the tournament seven minutes before half-time.
Sanchez had already hit the angle of post and bar with a curling free-kick when he picked up a loose ball in center-field. He drove forward away form Martin Smedberg and slipped a pass outside for Valdivia. Valdivia's cross was poor, but Sanchez hurled himself forwards to guide the ball into the bottom corner with a diving header. A couple of minutes later, Mauricio Isla got forward from right back to pull a ball back across the top of the box, Sanchez let it run and Eduardo Vargas rolled his shot just wide. This was Chile playing with great verve and invention, the dynamic, fluid side that won so many friends at the World Cup.
Sampaoli felt confident enough in his side's position to rest Vidal and Sanchez, taking both off at half-time to give runs to Mati Fernandez and Manchester United's Angelo Henriquez. There was an inevitable slackening of the pace and the corresponding drop in the intensity, a mutual recognition that the game was done. David Pizarro came on for Gonzalo Jara 20 minutes from time, a record 16 years after making his Copa debut.
The third goal came 21 minutes into the second half, Fernandez slipped a pass into the path of Henriquez, who crossed for Aranguiz to score at the back post and cap another sumptuous, flowing move. The uncompromising defender Gary Medel, implausibly, got the fourth on 79 minutes with a deft lob-volley having controlled Valdivia's pass on his chest, before Ronald Raldes put through his own goal to complete a miserable night
With 10 goals in the tournament, Chile is the top-scorer by seven (albeit having played a game more than eight other teams). But while this was a welcome return to their best attacking form, a capacity to attack was never really the doubt for Chile, nervy as it was in that opening 2-0 win over Ecuador. The issue really was whether it can combine the waves of attacking with defensive solidity. Bolivia's shortcomings, its lack of width in particular, meant that that was never really tested. There is an encouraging sense of Chile growing into the tournament, coming into form, but there will be far sterner examinations to come.
---