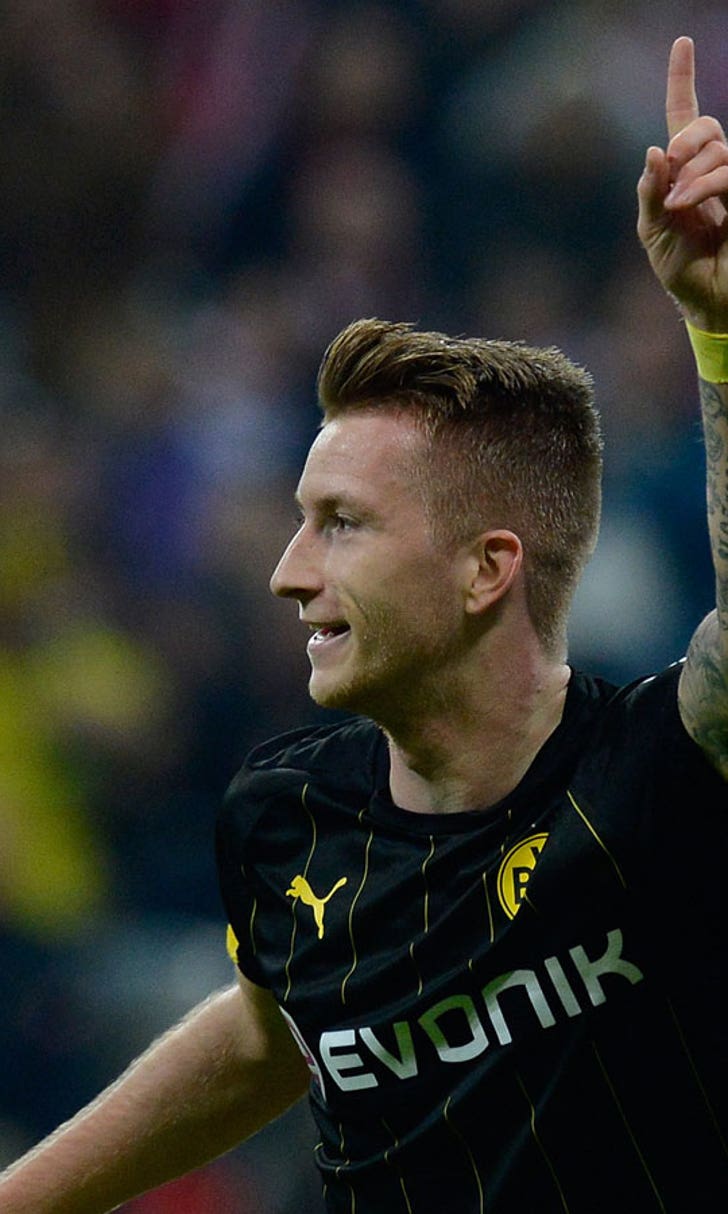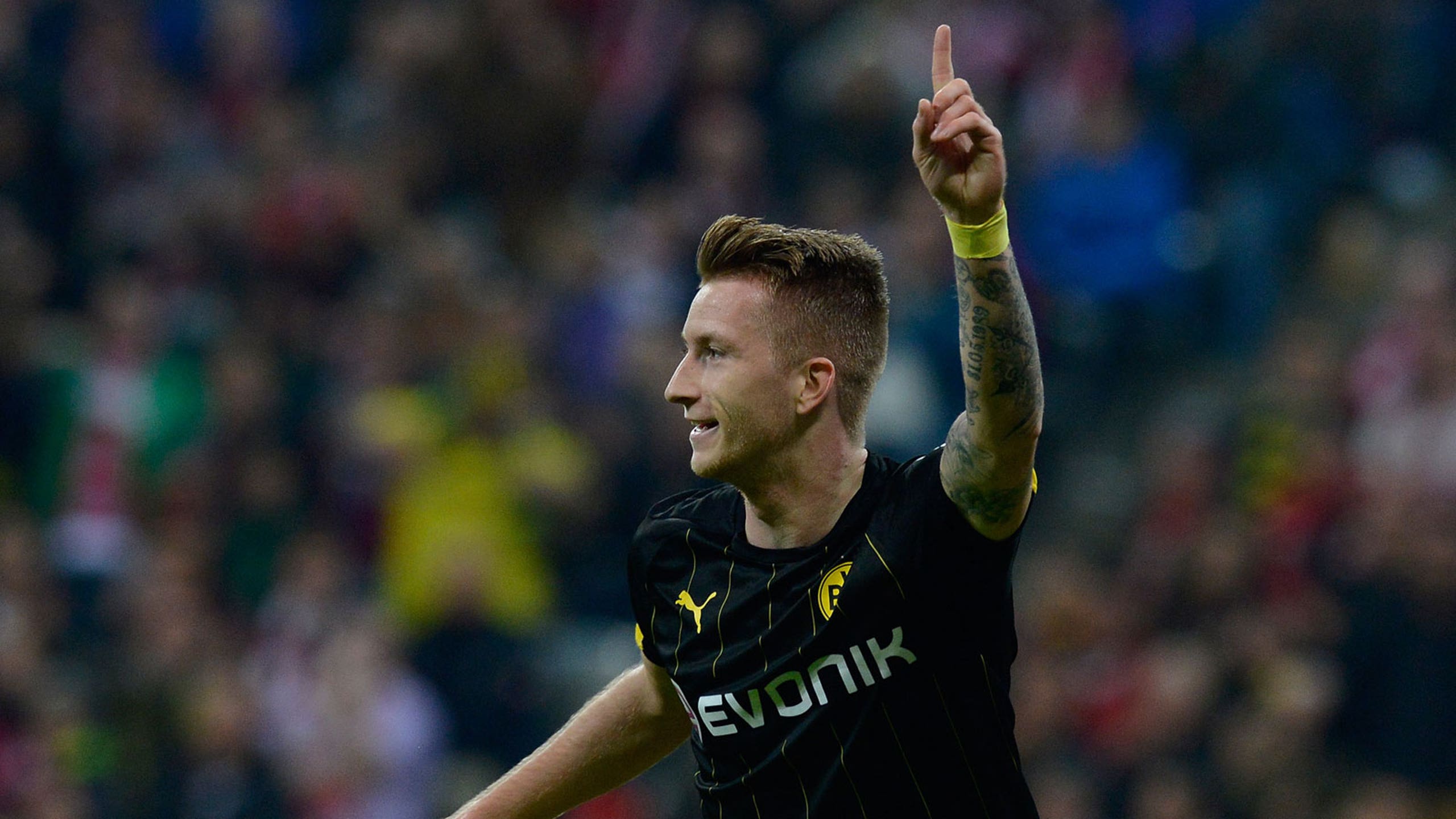 Borussia Dortmund star Marco Reus given warning from Franck Ribery
BY foxsports • November 20, 2014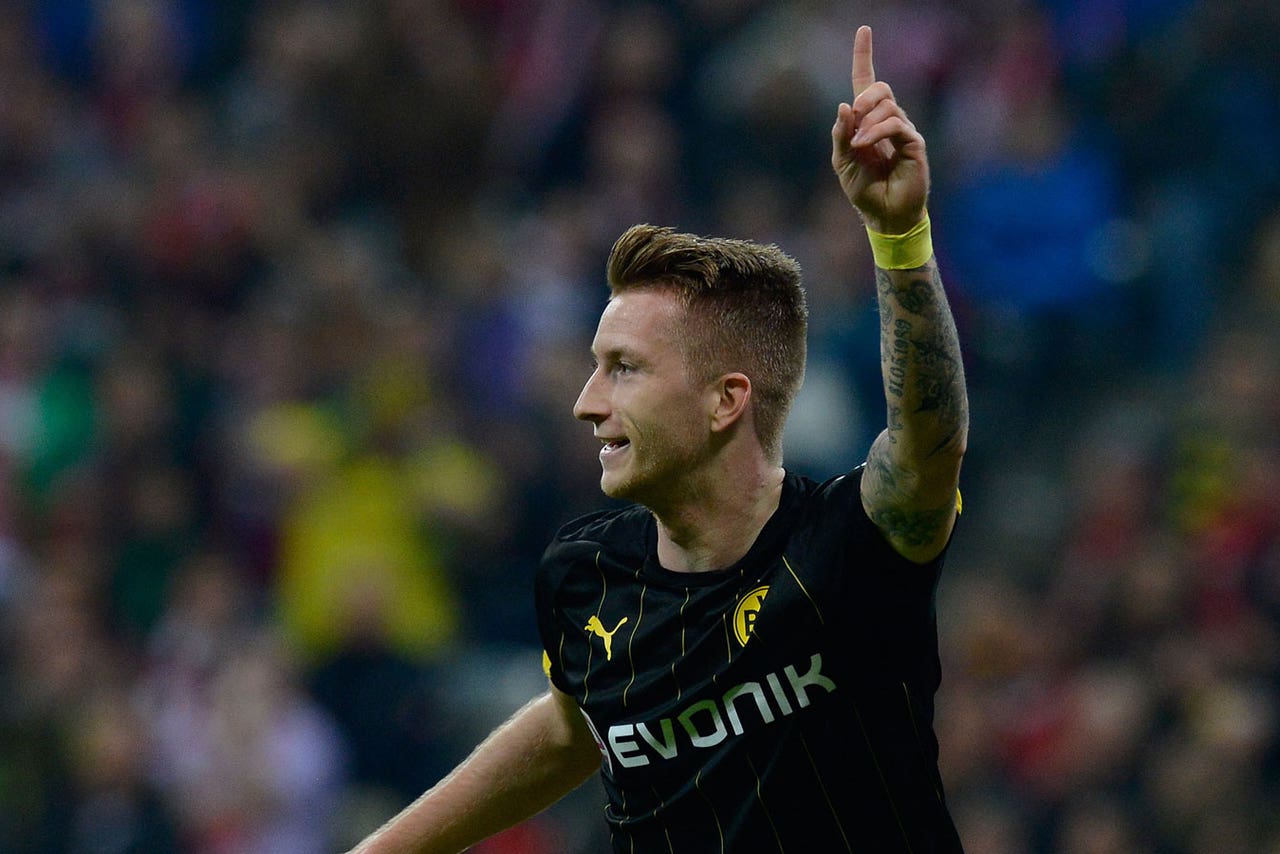 Bayern Munich winger Franck Ribery has warned Marco Reus he should expect a tough fight for a place should he join the Bavarians from Borussia Dortmund.
Bayern have made no secret of their desire to sign Reus from their Bundesliga rivals next summer, when he is free to leave for a fee understood to be 25 million euros.
Clubs in the Premier League have also expressed an interest in the Germany international with the latest rumor linking Chelsea with a move that would see Dortmund offered Andre Schurrle and a cash adjustment.
However, Bayern remain favorites to make Reus their third big signing from Dortmund in as many years after Mario Gotze and Robert Lewandowski both made the move south, and Ribery has issued a warning.
"He's a great player, but I'm going to be here for a while yet, even if I will be 32," the Frenchman toldKicker magazine.
"I'm still an important player and you've always got to watch out for me."
Ribery has only recently made his return to action after recovering from the injury which ruled him out of the World Cup in the summer.
He says a visit to Bayern's former president Uli Hoeness in prison had also given him a motivational boost.
"It was important for me because Hoeness is still a person I respect a great deal," Ribery said.
"He has done a great deal for me and that's something you don't just forget.
"It was important for me to go there and see him. That was the least I could do.
"I'm very sad, but he made a good impression on me and I hope he comes out soon."
Hoeness is due to be given day release from jail from next January, and he has already been promised a job with the record champions.
---