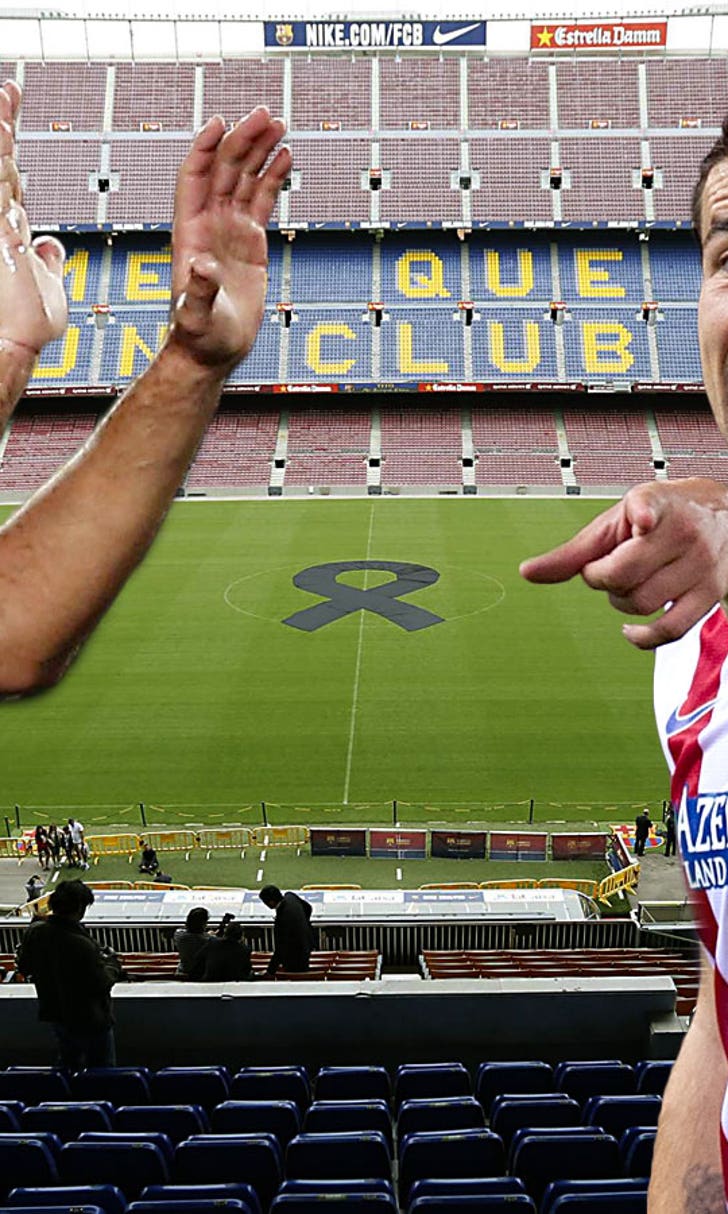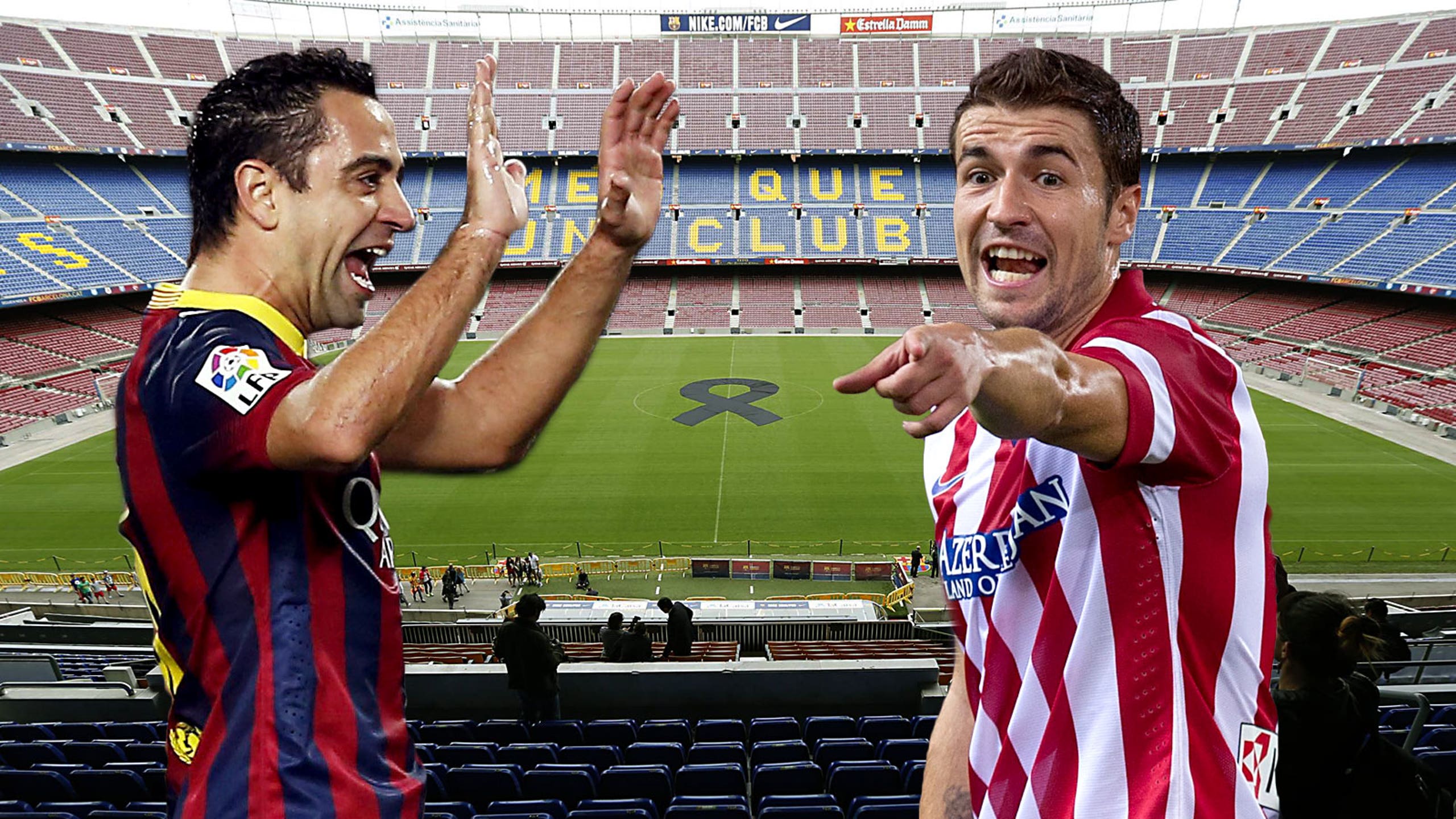 Barcelona, Atletico aim to make most of their second opportunity
BY foxsports • May 16, 2014
MADRID --
Ten months, 380 games, thousands of buckets of blood, sweat and tears collected, hundreds of millions of dollars spent, and the destination of the 2013-14 Spanish championship comes down to Saturday's all or nothing decider between Atletico Madrid and Barcelona (live now).
Even for a World Cup winning goalscorer with three UEFA Champions League and six La Liga medals in his pocket this is really something special, as Barcelona midfielder Andres Iniesta admitted this week.
"All the year is going to be decided in just 90 minutes," Iniesta said. "Winning a Liga in the last game, in front of our fans, would be more celebrated than ever. This group of players have never had an experience like this. Even after all we achieved in recent years it would be great."
Given what's at stake it is no surprise the game is a 95,000 sell-out at the Camp Nou, with the demand so high that Barca only released a measly 447 tickets for visiting fans. And millions of fans worldwide will be tuned in for the first such final day Spanish championship shootout since 1951 -- when Atletico got the draw it needed at Sevilla to clinch the title.
For blaugrana stars such as Iniesta, Lionel Messi and Xavi Hernandez this attention is nothing special. Yet for Atletico, it's all new territory. The upstart with only one fifth of the budget of Barca or Real Madrid was a 100-1 outsider with the bookies at the start of the season, but would have won the title by now had they taken maximum points from either of their last two games. Now a 2-0 defeat at Levante and 1-1 draw at home to Malaga suggested the pressure was catching up on a team which hoped it could break the big two's stranglehold on the title.
Simeone told his pre-match press conference on Friday morning that his players must be ready mentally for the challenge.
"The mental aspect will be important, especially at the start of the game," he said. "The beginning will determine how the game goes. We will need to be mentally strong, concentrated, and focused."
Atletico have shown such focus across the team's five meetings already this season in three different competitions -- with Barca's glittering attack largely unable to break down Atletico's supremely organized defense. Four of these games were draws, with Simeone's side memorably winning the most recent clash to progress in the Champions League quarterfinals. And a draw is all the current La Liga leaders need now to take the trophy.
Ahead of Saturday's game, Barca fans and pundits have preferred to recall that their last six home league games against Atletico have all been blaugrana wins. But this season's meetings look more relevant.
Lionel Messi may have 41 goals in 43 games across all competitions this season, but he has not yet scored against Atletico. Barca's only two goals in these games have been scored by Brazilian starlet Neymar, who on Friday was given the medical clearance after a month out with a bruised foot, and is likely to be a substitute.
Fit-again defenders Jordi Alba and Gerard Pique could come straight back in, especially as Simeone said on Friday that his 36 goal centre-forward Diego Costa had overcome a hamstring problem and would start, probably alongside returning ex-Barca hero David Villa.
Had Villa taken clear chances against Levante and Malaga, Barca would not have this final chance to take the title. It more or less admitted defeat after a 2-2 draw at home to Getafe two weeks ago, with the focus then turning to planning for next season.
Fans, pundits and even players were then calling for a complete shake-up this summer -- starting with an exit for coach Gerardo Martino -- after a season of disappointment. Veteran playmaker Xavi admitted this week that such talk had been a tad hasty.
"The day of the Getafe draw we saw everything as totally black, maybe we threw in the towel too early," Xavi said. "But football has given us an opportunity. This is not about shutting any mouths, we just must win. Our fans, players and staff deserve it."
Atletico captain Gabi Fernandez would debate that last point, and claims his team have the momentum -- with the following weekend's Champions League final against Real Madrid also to look forward to.
"We must do the same we have been doing all season -- play with intensity and confidence," Gabi said. "We have a historic opportunity to win two trophies. We are proud because so many people have been caught up in our dream."
Are Atletico about to pinch themselves and discover cold hard reality? Can Barcelona lift themselves to take a chance they thought was gone? All will be revealed at the Camp Nou on Saturday.
---