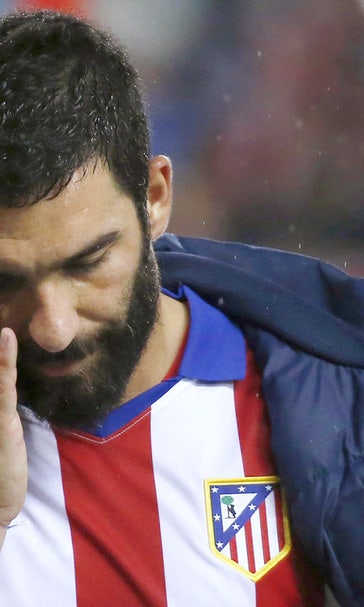 Atletico Madrid on the wrong end of late-winner, lose ground in La Liga title race
BY Ian Hawkey • December 14, 2014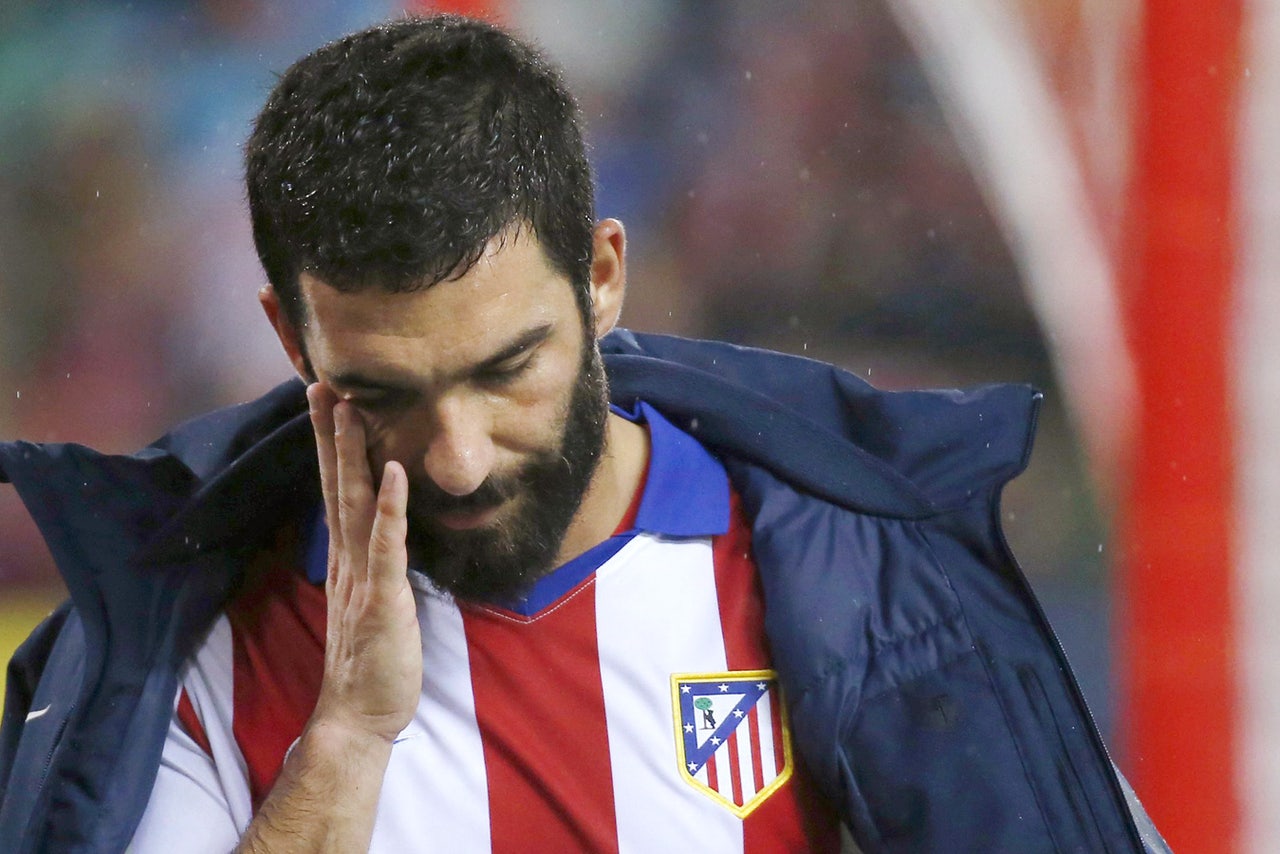 It was a scenario the loyalists of Atletico Madrid's Vicente Calderon stadium had seen repeated again and again through 2014. A tight contest, defences commanding, and, then, with both teams' energies apparently wilting, a lightning counter-attack to secure a late 1-0 victory. Outcomes like that were the making of this, perhaps the finest year in Atletico's history.
Trouble was, on Sunday evening, the sharp stiletto applied at the Calderon belonged not to Atletico, but to Villarreal, the first visitors to win at the home of the Spanish champions in La Liga in 28 matches. Six minutes from full-time, the talented Argentinian Luciano Vietto - remember the name: he turned 21 only nine days earlier - capitalized on an Atletico pushing high up the pitch in pursuit of the goal that would claw them up to joint second in the table, teased his way past Diego Godin and struck a blow that will be felt well into 2015.
Nowhere was the end of Atletico's long unbeaten home run celebrated as gleefully as in the Sofitel hotel in Rabat, Morocco, where Real Madrid's squad had just arrived for the Club World Cup, the event that will occupy the Spanish league leaders for what they hope will be another week, and means they will not return to domestic activity until the new year. In their absence, there has been only good news: Setbacks for Atletico and for Barcelona, who drew 0-0 at Getafe, assure Real Madrid they will still be clear at the summit, with a game in hand, when they come back.
So what can derail Carlo Ancelotti's team, who extended their sequence of successive victories Friday at Almeria - by 4-2 - to 20 matches? At the moment, their major inconvenience is not Atletico, nor Barcelona but the weather. Heavy rain in North Africa has caused the late rescheduling of their Club World Cup semi-final against Mexico's Cruz Azul to Marrakesh on Tuesday, rather than Rabat.
When Ancelotti in July planned for all the extra obligations that come with being holders of the European Champions League -€" extra fixtures abroad like the European Super Cup in Wales, and the Club World Cup in Morocco - he envisaged calling on a number of back-up players regularly, designating certain winter fixtures as possible rest days for his seniors. So far, though, he has largely postponed those measures as he steers a juggernaut that has settled into steady cruise-control. What distinguishes Ancelotti's Madrid more than four point lead over their nearest chaser, Barcelona is how settled they are, despite a demanding timetable. Their coach lines up as a close as he can to his ideal first XI whoever the opposition, whatever the fixture schedule.
Granted, injuries have, for a period, left him without Gareth Bale, who missed a run of games in the autumn, and now mean he must do without Luka Modric until next month, while James Rodriguez will have to sit out the Club World Cup. But Ancelotti's public insistence that he sees no need for reinforcements in the January transfer window transmits a contagious confidence to his squad, and an obvious calm. Not the least of the striking aspects of Madrid's good habits is the fact that Pepe, a defender once notorious for his short fuse, has been nowhere near to the threat of suspension this season. Pepe the hot-head is now Pepe the temperate: He is yet to receive a yellow card in La Liga.
Compared with a Real Madrid so assured of their identity, their strengths - Cristiano Ronaldo scored his 24th and 25th goals of the league season against Almeria, his 14th league game - are a Barcelona whose every misstep invites criticism of their perceived loss of identity, and an Atletico showing symptoms of staleness, fatigue.
"In the last 20 minutes, we become a bit unbalanced," said Atletico head coach Diego Simeone after the defending champions ceded their long intact record at the Calderon. Compactness, organization and shape have been Atletico's alibis in the 18 months that took them to the league title and to the Champions League final. They lost that against Villarreal, and now face a test of their resources; in their final match of 2014, at Athletic Bilbao, they will be without Mario Madzukic, their principal striker and Koke, the main creator, both suspended.
As for Barcelona, their goalless draw at Getafe guarantees a week of introspection. Not least because Luis Enrique, Barca's head coach, is acquiring a fame for being as fidgety with his team selections, his strategies and formations and Ancelotti is fixed with his.
The three-at-the-back that he lined up in the victory against Paris Saint Germain four nights earlier was replaced by a back four, and blunted by a Getafe seeking damage limitation. Luis Enrique felt exasperated. "We ended up striving for a goal more with our hearts than using our heads," he said. Meanwhile, the striker Barcelona recruited to make the difference between last season's second place in La Liga and regaining the title, Luis Suarez, has now gone seven matches without his first Liga goal. Nobody can fault Suarez for his effort to break that drought, but if it carries on too much longer, it will feel like a crushing burden, a curse.
---