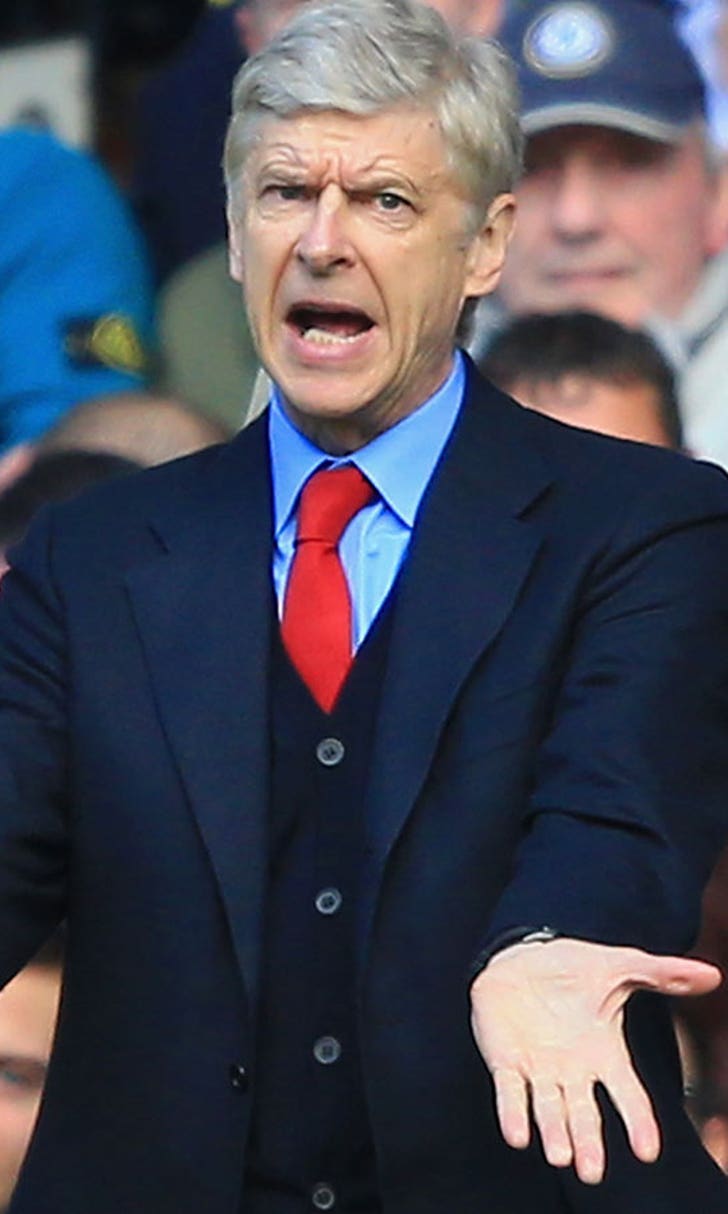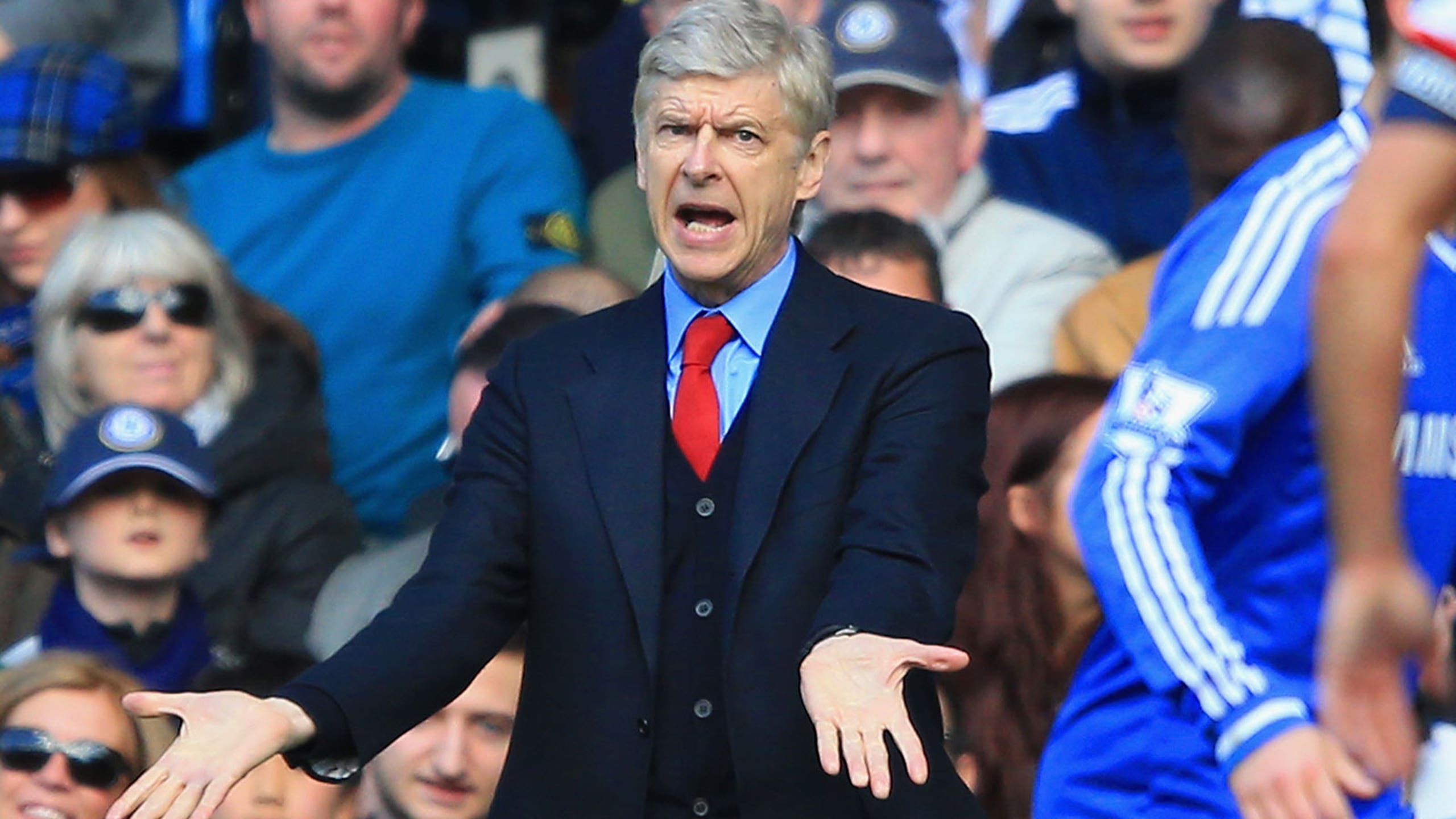 Arsenal boss Wenger describes Chelsea humiliation as lowest of career
BY foxsports • March 22, 2014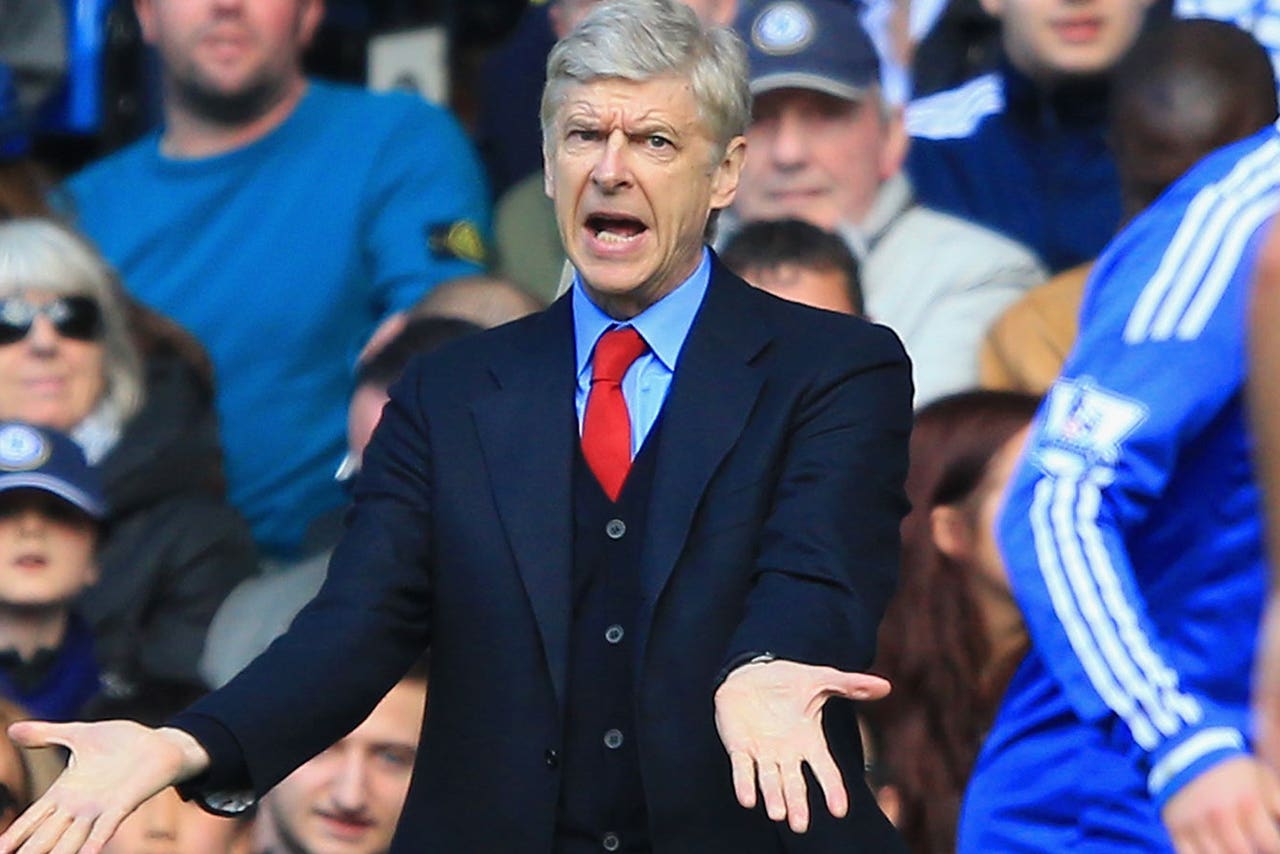 Arsene Wenger described his 1,000th match as Arsenal manager as a career low after Chelsea inflicted an embarrassing 6-0 defeat at Stamford Bridge.
Wenger was last month called "a specialist in failure" by Jose Mourinho and remains without a victory in 11 attempts against his nemesis after a spectacular implosion and an horrendous error by referee Andre Marriner, who mistakenly sent off Kieran Gibbs.
Wenger did not attend his press conference, but told the BBC: "This defeat is my fault, I take full responsibility for it.
"I don't think there's too much need to talk about the mistakes we made. We got a good hiding today.
"It's one of the worst days (in my career). It's over after 20 minutes and it's a long game after that. You don't prepare all week to experience that kind of experience."
Chelsea were already 2-0 up when Alex Oxlade-Chamberlain handled an Eden Hazard shot and Marriner instead showed the red card to Gibbs, despite his team-mate apparently approaching the referee to admit wrongdoing.
"I believe it was handball but the referee hasn't seen it," Wenger added.
"The ball went out and I think it's Chamberlain who touched the ball.
"I don't know who gave indication to the referee that it was handball but he has certainly not seen it."
Wenger admits Arsenal's chances of winning the Premier League are bleak as his focus immediately turned to Tuesday's match with Swansea.
"It leaves it (the title chances) in a very bad situation," he said.
"But we want to respond. We had two difficult away games as Tottenham and Chelsea.
"If we had played two draws we'd have two points. Having won one we have three points.
"But today is a huge disappointment, of course. When you don't turn up in a game of this stature - nobody takes that easy."
Samuel Eto'o, who went off with a hamstring injury, began the rout and Andre Schurrle added a second inside seven minutes before Hazard converted the penalty.
Oscar added a fourth before the interval and a fifth before his replacement Mohamed Salah netted his first Chelsea goal and the Premier League leaders' sixth.
Stamford Bridge revelled in the success, roaring "Arsene Wenger, we want you to stay" and "specialist in failure", referring to Mourinho's taunt last month and the Gunners' run without a trophy, which stretches back to the 2005 FA Cup.
Understandably, Mourinho preferred not to dwell on Marriner's mistake as the match was won by then.
The Portuguese said: "We came to kill and in 10 minutes we destroyed (them). Ten amazing minutes, no doubt this game was our game.
"After that, easy. Penalty, red card, 3-0. Easy. But my analysis of the game is about the 10 minutes.
"The penalty was a penalty and the red card was a red card. It's the kind of mistake that no referee wants to make."
Mourinho is an advocate of the fourth official having access to a screen to replay decisions.
He added: "It would be nice for the ref because he doesn't want to make that mistake, it would be nice also for the players that a little screen could say Chamberlain, not Gibbs."
Mourinho insists his side's title chances remain slim as Manchester City have games in hand to overtake the Blues.
And it is clear the Portuguese is still seething at last week's controversial loss at Aston Villa, when referee Chris Foy sent off Willian, Ramires and the Chelsea boss.
He said: "Can we play against Aston Villa again? No.
"The momentum was broken last Saturday. Somebody broke the momentum and now we are trying to build another momentum."
Mourinho gestured with his finger and thumb to show his side have "just a little" chance of the title.
Chelsea are the only member of the top four still in the Champions League and meet Paris St Germain in the quarter-finals next month.
Mourinho added: "We are happy to play against them. We know it's difficult, but we want to enjoy these two matches. Of course, they are favourites."
PSG players will be given a 1million euros bonus if they win the European Cup.
Mourinho said: "I will make a big donation to a charity if we win the Champions League."
---