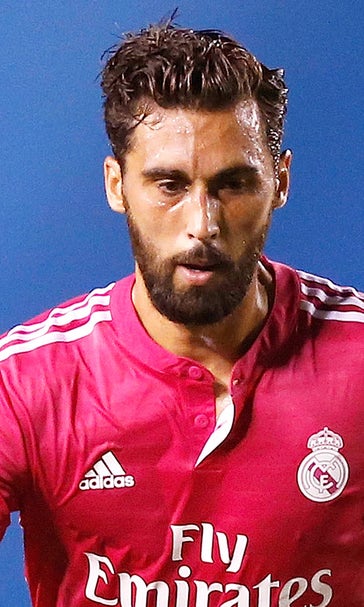 Arbeloa apologizes to Real Madrid goalkeeper Casillas over retweet
August 9, 2014

Alvaro Arbeloa has apologised to Real Madrid captain Iker Casillas after the defender retweeted a message criticising the goalkeeper.
With the social media war between the players seemingly beginning to escalate, Arbeloa has now explained his actions as being a misunderstanding.
"I made the mistake of retweeting the guide without having read all 98 pages word for word," Arbeloa said.
"Never in my life have I spoken badly about a team-mate, and in this instance, I had no intention to do so through an intermediary.
"I apologise to my team-mate and captain Iker Casillas, and all fans of Real Madrid who may have been offended."
Arbeloa last year admitted that he and Casillas did not agree about former Real coach Jose Mourinho, which had led to their relationship having become strained.
While the defender was a staunch supporter of the Portuguese tactician, Casillas had a public falling out with Mourinho and failed to play in the final few months of the coach's reign at the Santiago Bernabeu.
More from Goal.com:
Live transfer blog: Latest news from summer window
The summer's most expensive transfers
Transfer talk: 24/7 source for the latest rumors
---