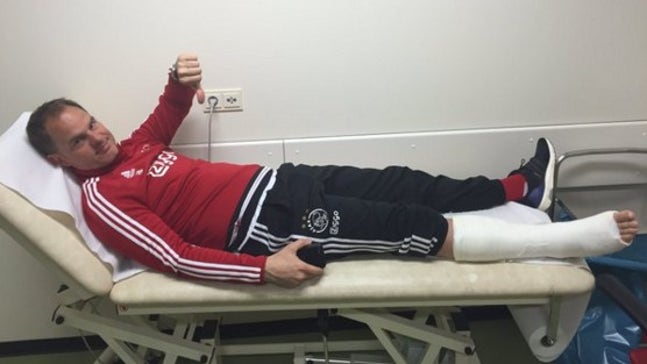 Ajax boss Frank de Boer tears his Achilles in game of soccer volleyball
Updated
Mar. 4, 2020 1:31 p.m. ET

It's not uncommon for managers to try to get to know their players by participating in some games during training.
Usually, video surfaces of coaches showing off their not-so-rusty foot skills.
But for Ajax manager Frank de Boer, things went very, very badly.
He and his players were having a jolly old time playing a game of soccer volleyball.
And then, after kicking the ball around de Boer collapsed on the ground. Only to be carried off by his players.
Turns out he tore his Achilles, needed surgery and will be in a cast for 6 weeks.
Oh, and if you're wondering what happened to that game of foot-volley, none other than club legend Dennis Bergkamp filled in for de Boer.
---
---