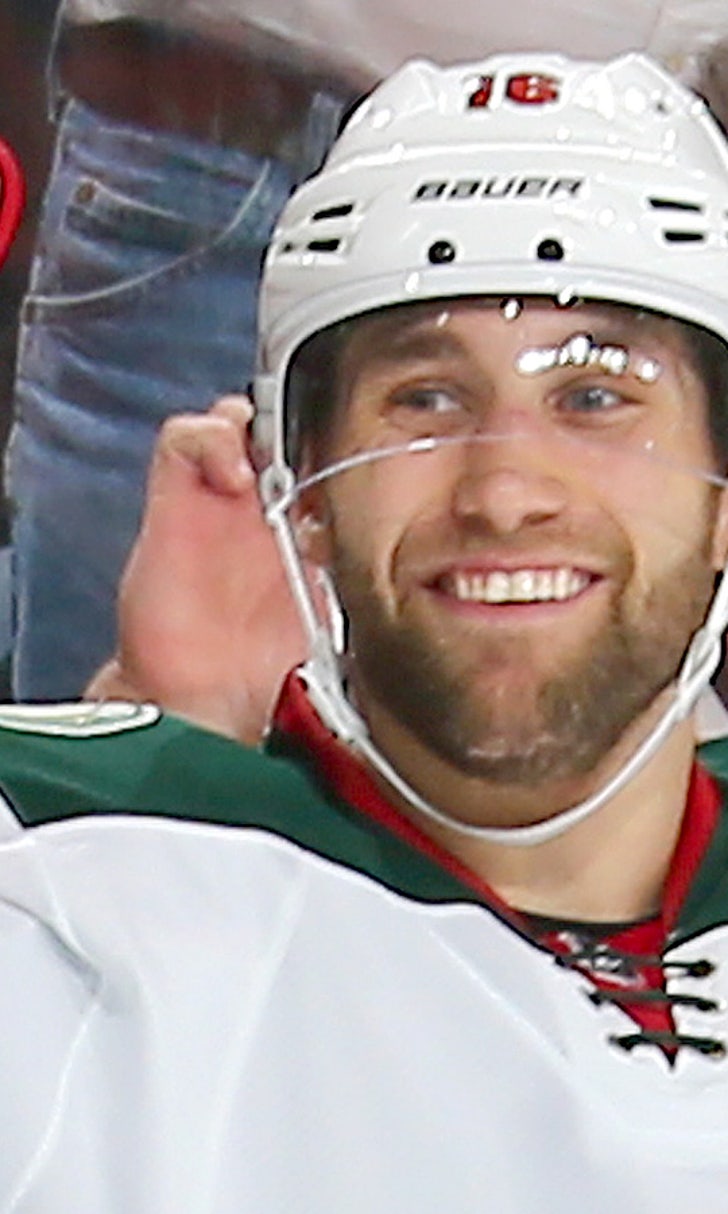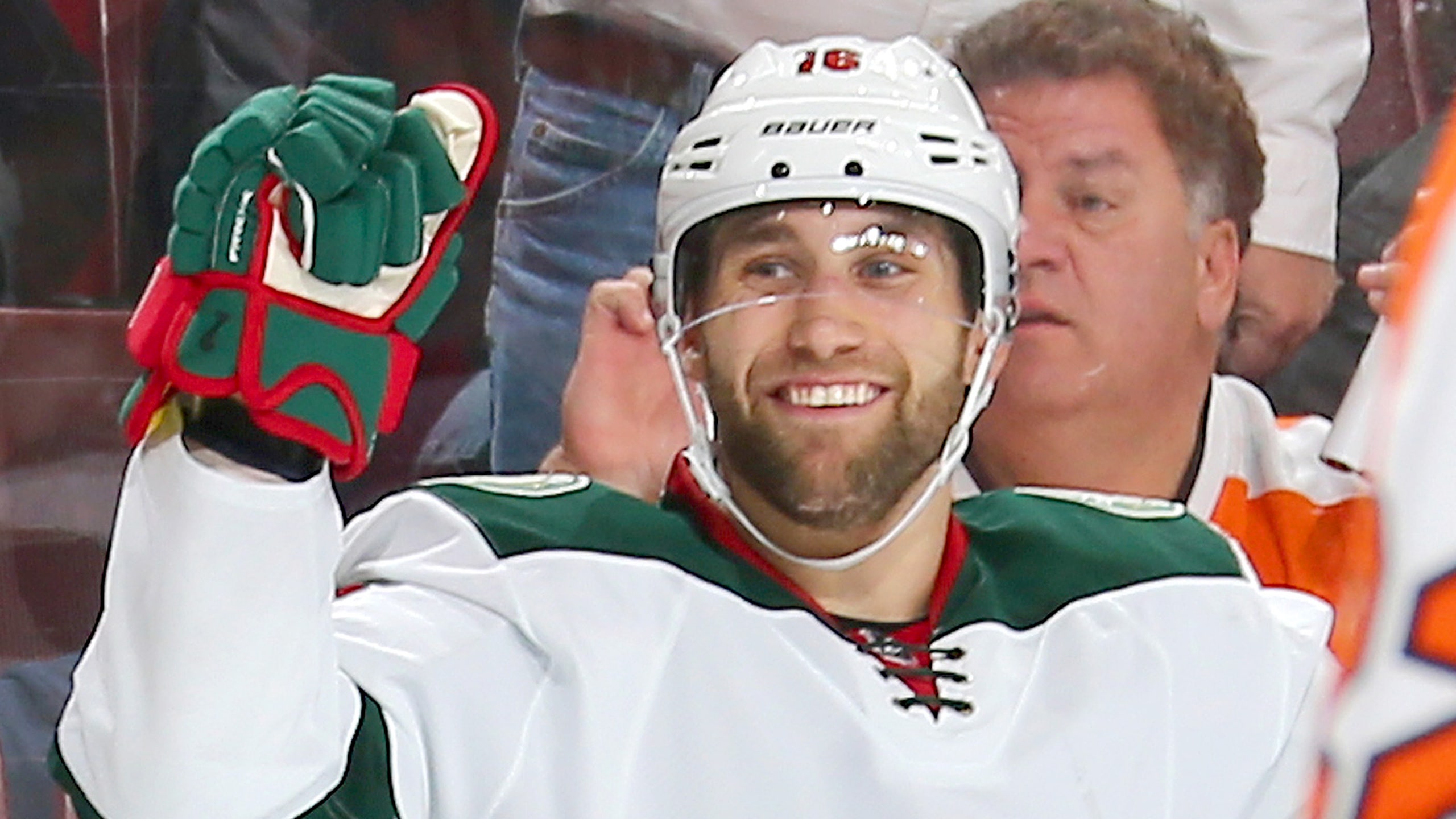 Zucker's late goal lifts Wild to 3-2 win over Flyers
BY foxsports • November 20, 2014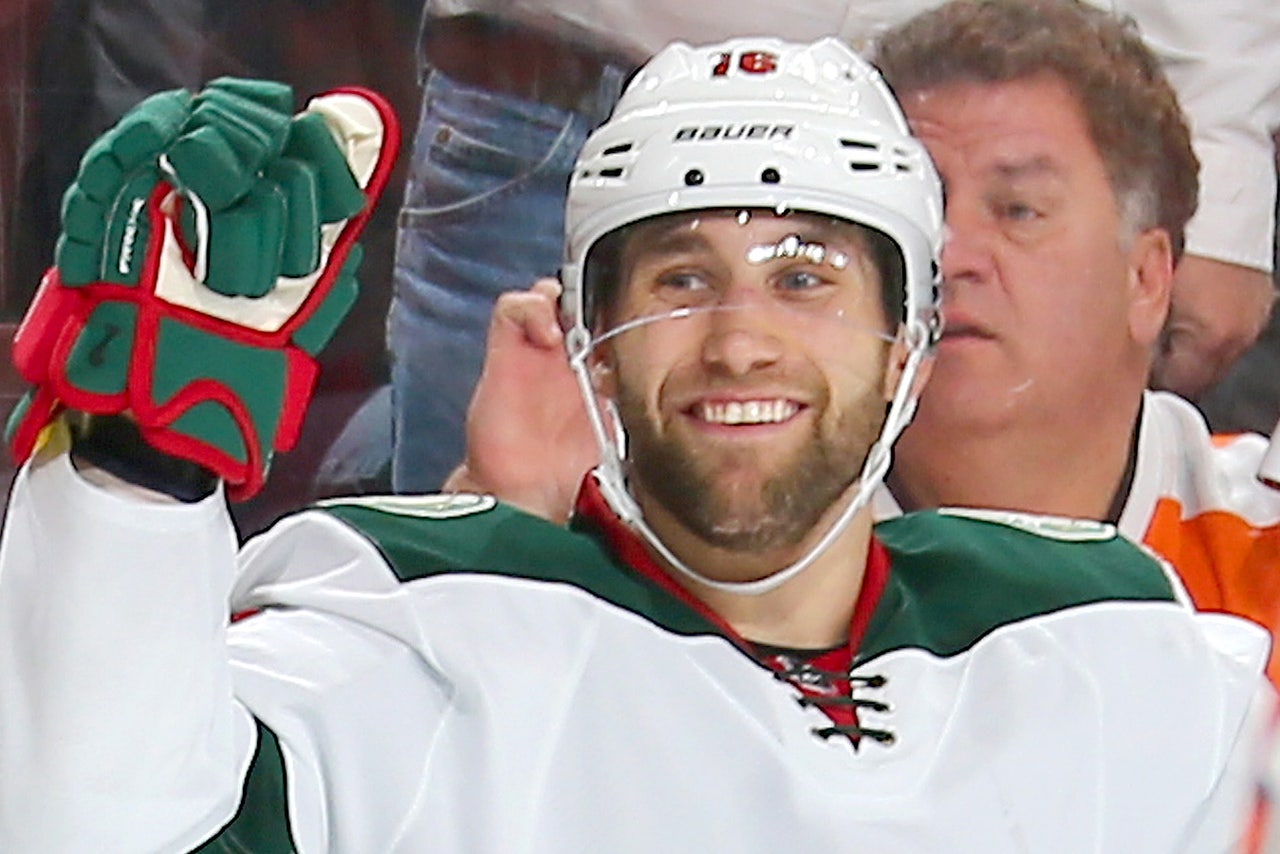 PHILADELPHIA (AP) -- After it appeared they had blown a regulation victory, the Wild players were relieved and excited to pull out a late win.
Jason Zucker scored with 45.4 seconds left to lift Minnesota to a 3-2 victory over the Philadelphia Flyers on Thursday night.
"It was a little bit of relief and happy we were able to bounce back and get out of here with two points," Zucker said.
Nino Niederreiter had a goal and an assist and Marco Scandella also scored for the Wild, who won their fourth straight. Darcy Kuemper stopped 37 shots.
"I was pretty excited," Kuemper said of his reaction to Zucker's goal. "It's always exciting when you can end it in regulation. He buried it. That was huge."
Mark Streit and Claude Giroux scored for the Flyers, who lost their fourth straight. Ray Emery had 27 saves.
Philadelphia coach Craig Berube was satisfied with his club's effort.
"We played well," Berube said. "I thought we took the play to them most of the game. We made two mistakes in the third period you shouldn't make and it cost us two goals."
Scandella broke a 1-1 tie 1:42 into the final period when he ripped a slap shot from just outside of the left circle past Emery's glove hand. It look like it was going to be the winning goal for the second straight contest for Scandella, who scored the winner in Minnesota's 4-3 win over Winnipeg on Sunday.
However, Giroux's one-timer on the power play with 3:30 left in the game beat Kuemper stick side to tie it at 2-all.
The Wild then capitalized when Philadelphia couldn't clear in its own zone in the final minute and scored when Ryan Suter sent a cross-ice pass to a wide-open Zucker, who deposited the puck into the empty net past a sprawling Emery.
"I was trying to get in on the forecheck," Zucker said. "I just tried to get to the net and (Suter) made an unbelievable pass."
Said Giroux, "Of course it's a tough way to lose. We played the right way all game and gave ourselves a chance to win."
Minnesota opened the scoring with 9:01 left in the second period when Niederreiter tallied on the power play on a one-timer after receiving a cross-ice pass from Matt Dumba. Niederreiter's slap shot from the top of the right circle beat Emery, who was shifting laterally but couldn't get to the left side of the net fast enough.
The Flyers tied it 3 1/2 minutes later when Streit scored from close range after receiving a nifty pass from Vincent Lecavalier.
The Flyers lost on the second night of a back-to-back. On Wednesday, Flyers GM Ron Hextall bashed his team after a 2-0 loss at the Rangers.
Philadelphia played with more energy against Minnesota but lost again.
"If we play like that, we'll win a lot of hockey games," Berube said. "That's gotta be the focus. It's not good enough; we lost. (But) that's the way you gotta play. That's the competitiveness we're looking for, the skating, the team play.that's what we're looking for. If we consistently do that, we'll win our share of games and be right there where we want to be."
The Flyers dominated the first 1 1/2 periods and held a 21-8 advantage in shots but couldn't score. Their best chance came 5 minutes into the second period when Jakub Voracek hit the post.
Voracek later had an assist on Giroux's goal to move into the NHL lead in scoring with 27 points.
The Wild improved their road mark to 4-6-0 while getting just their second win (2-7-1) in 10 trips all-time to Philadelphia.
"I like the way our guys came out in the third period and we really got after it," Wild coach Mike Yeo said. "I really like what Darcy did tonight."
---