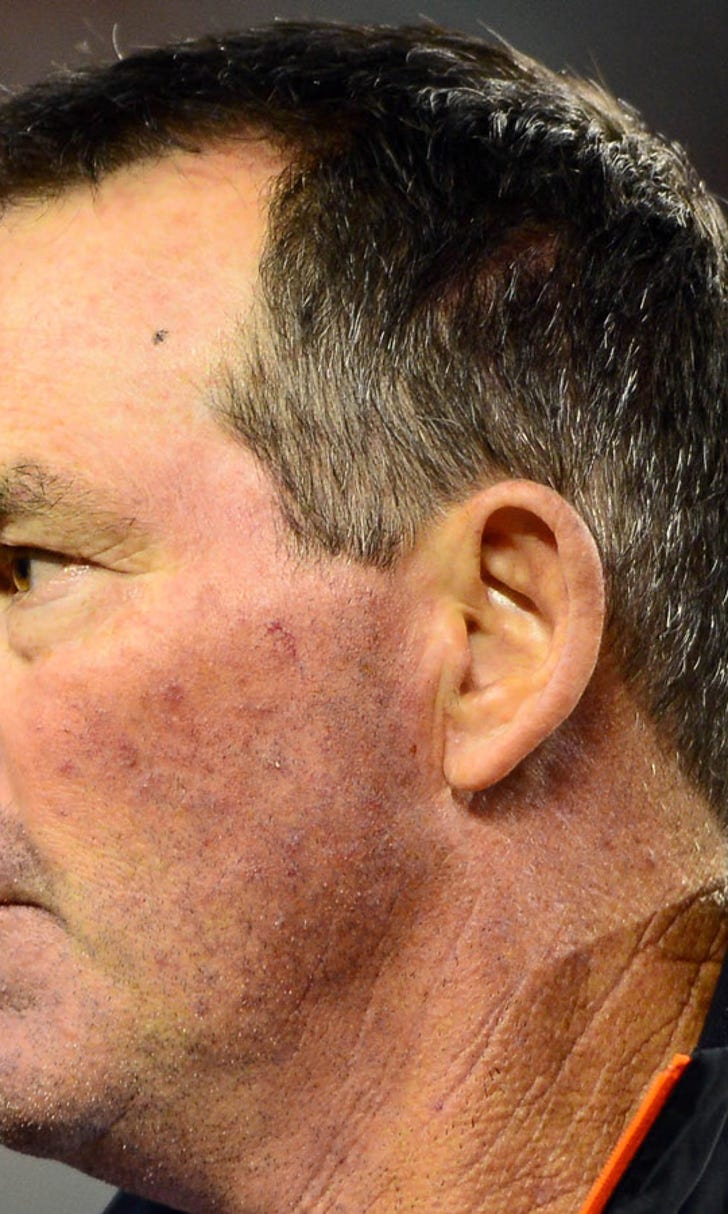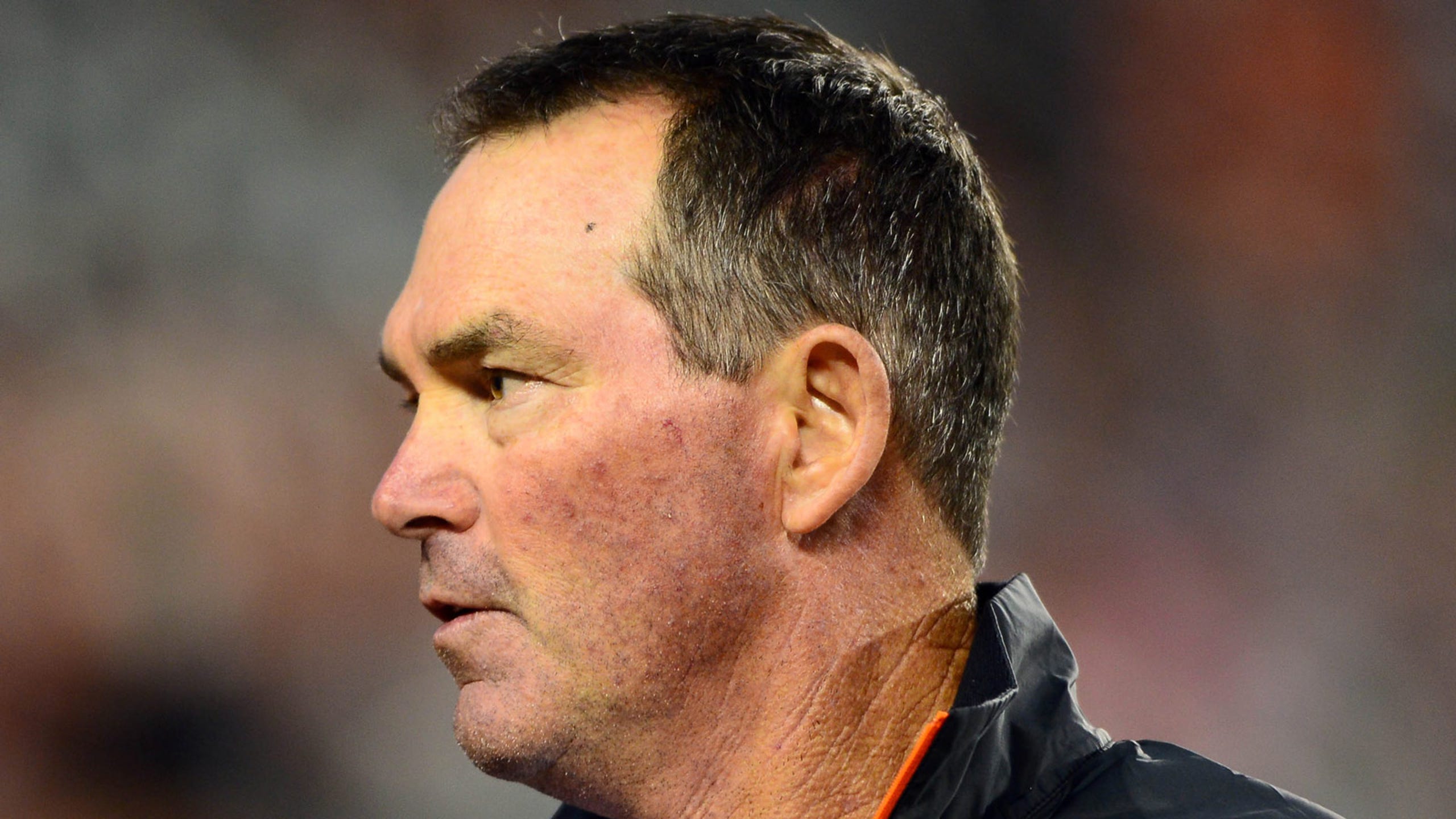 Zimmer's defenses succeed through team concept, not elite talent
BY foxsports • January 31, 2014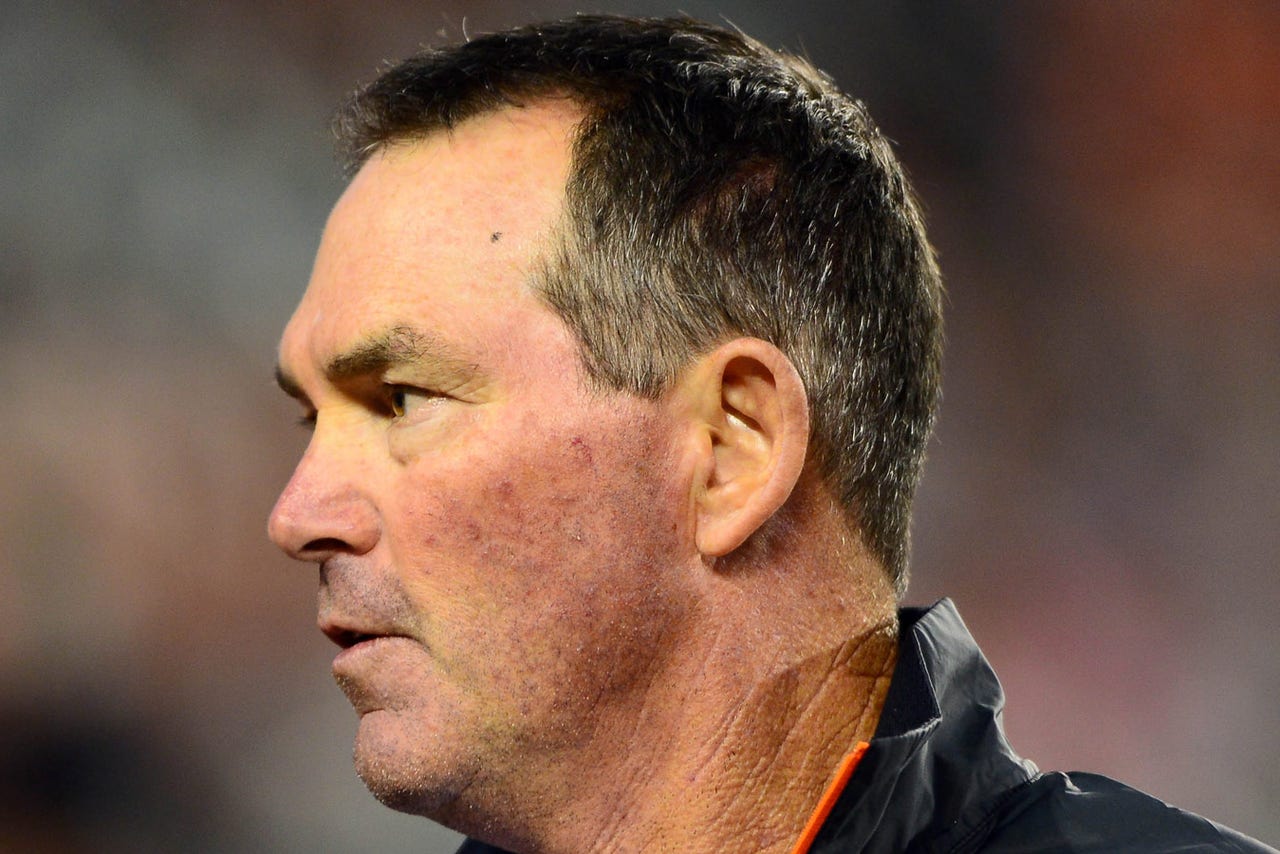 Mike Zimmer's defenses, while ranking among the league's best, have never been defined by elite, big-name defenders.
In his 14 years as a defensive coordinator, only two players have reached All-Pro status under Zimmer. Safety Roy Williams was an All-Pro once with Zimmer in Dallas, and defensive tackle Geno Atkins was an All-Pro for one year in Cincinnati.
In his six seasons with the Bengals, Zimmer had just three Pro Bowlers, despite top-7 defenses in four of the years. Atkins made two Pro Bowls, developing into one of the league's best defensive tackles in his four NFL seasons as a fourth-round draft pick out of Georgia. Undrafted linebacker Vontaze Burfict made the Pro Bowl this season while leading the NFL in tackles.
Another defensive tackle had success under Zimmer in Dallas, which is likely a good omen for Sharrif Floyd, last year's No. 23 overall draft pick.
La'Roi Glover was already an All-Pro during his time in New Orleans in the late 1990s and early 2000s, but he made four Pro Bowls as a member of the Cowboys after joining Dallas in 2002. The Cowboys also got Pro Bowl seasons from linebacker Dexter Coakley, linebacker DeMarcus Ware and Williams while Zimmer was with the Cowboys.
Instead of being led All-Pro players, Zimmer's defenses have found success with a total team effort and been defined by solid cornerbacks, strong tackling and quick linebackers -- as well as discovering several pass-rushing ends.
"The thing that was so appealing about him is what he's done with the players that he has," Minnesota general manager Rick Spielman said. "If you look at, like the Cincinnati Bengals, name me a player besides a Geno Atkins or a Leon Hall; it's hard to sit there and say, man, this player really pops out. He's done such a great job taking guys that are young and developing them, or taking guys that are adequate players and making them very good players.
"He's got whatever that innate ability is and gets that out of players. I think that's why those players so much respect him, because he brings out the best in everyone."
Last year, Cincinnati finished with the third-ranked defense despite often playing without Atkins (seven games missed), Hall (11), middle linebacker Rey Maualuga (three), cornerback Terence Newman (three), safeties Chris Crocker (four) and Taylor Mays (eight) and defensive end Robert Geathers (14).
"I think if you ask any coaches around the league that played against my defenses, they will tell you that maybe we're not the fanciest, maybe we're not the most exotic, but they're going to have a full day's work playing against us," Zimmer said. "That's kind of what I want our football team to represent -- when you go play the Minnesota Vikings, you're going to have a full day's work ahead of you. You're going to have to go out and beat us, because we're not going to beat ourselves and we're going to give you all you want that day."
The respect for Zimmer shows by the players who have followed him. Newman and Williams each went to the Bengals after Dallas, and Crocker joined Cincinnati after one year with Zimmer in Atlanta.
Zimmer also enjoys reclamation projects. Newman was "a guy they ran out of Dallas," he said. Burfict has become one of the top young linebackers in the league after scaring teams off in the draft, despite his talent. Zimmer has also helped cornerback Adam Jones find consistent success in the NFL.
"Hopefully that's one of my strengths," Zimmer said. "I love players like that. I love players that have something to prove. I love taking guys that people have said can't play anymore or they're not smart enough to play or whatever the reason is, because a lot of people said that about me. So I kind of feel a special bond to those type of guys. And it makes me feel good when I can take players that haven't worked out in other places and turn them into good football players and good people."
Zimmer's newest renovation will be a Vikings defense was ranked second-worst in the NFL last year.
Follow Brian Hall on Twitter
---