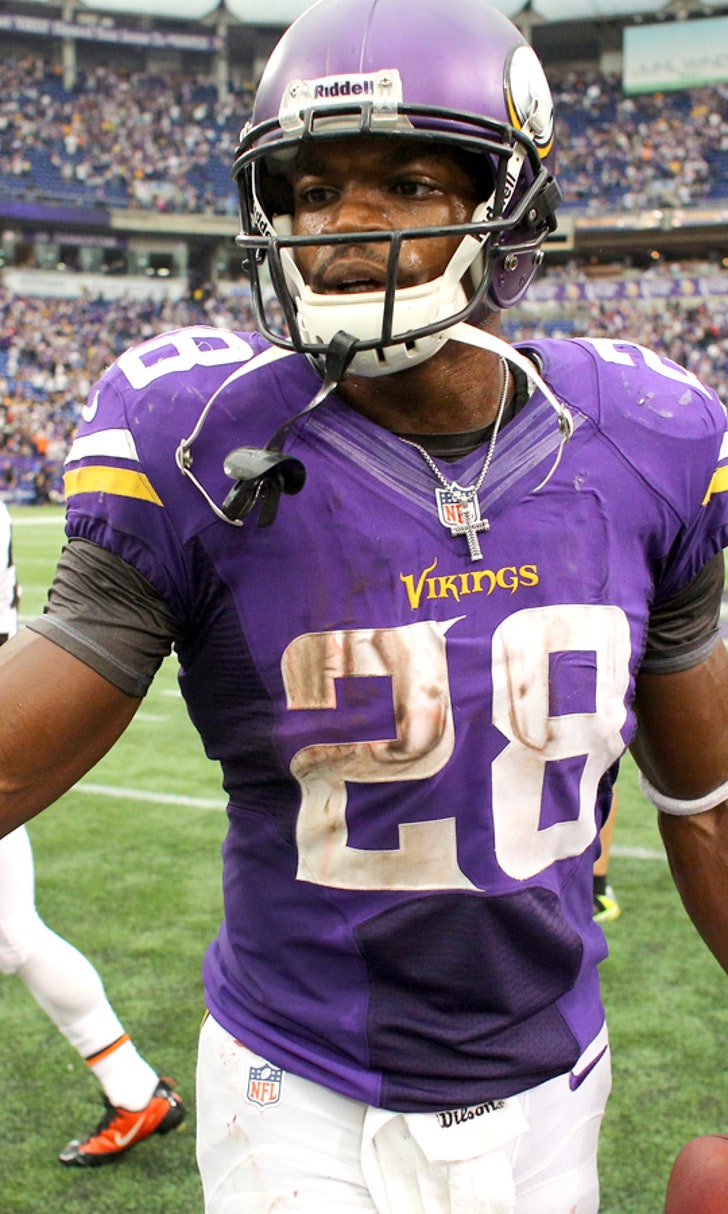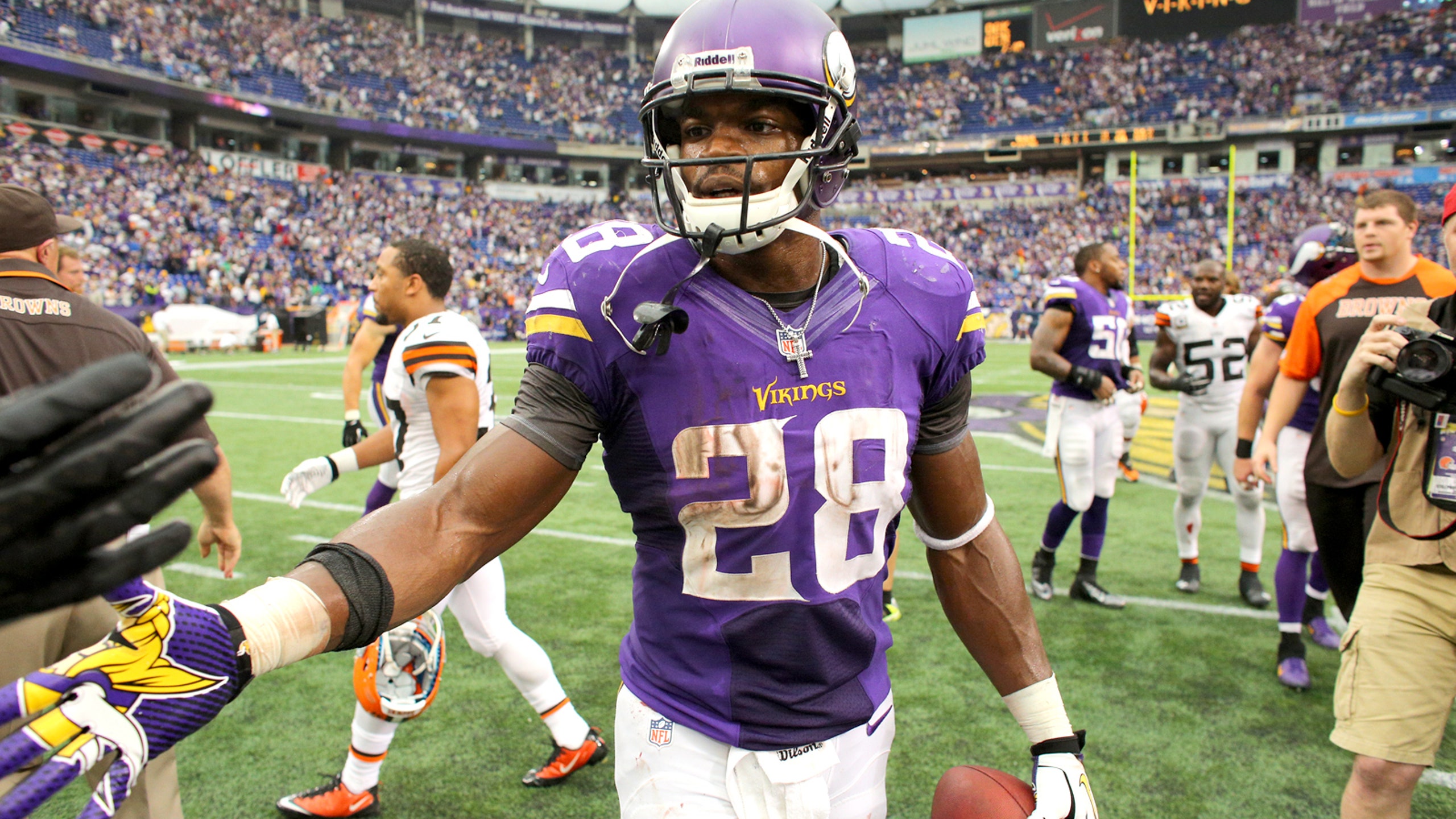 Zimmer: Peterson should be ready for first Vikings minicamp
BY foxsports • February 21, 2014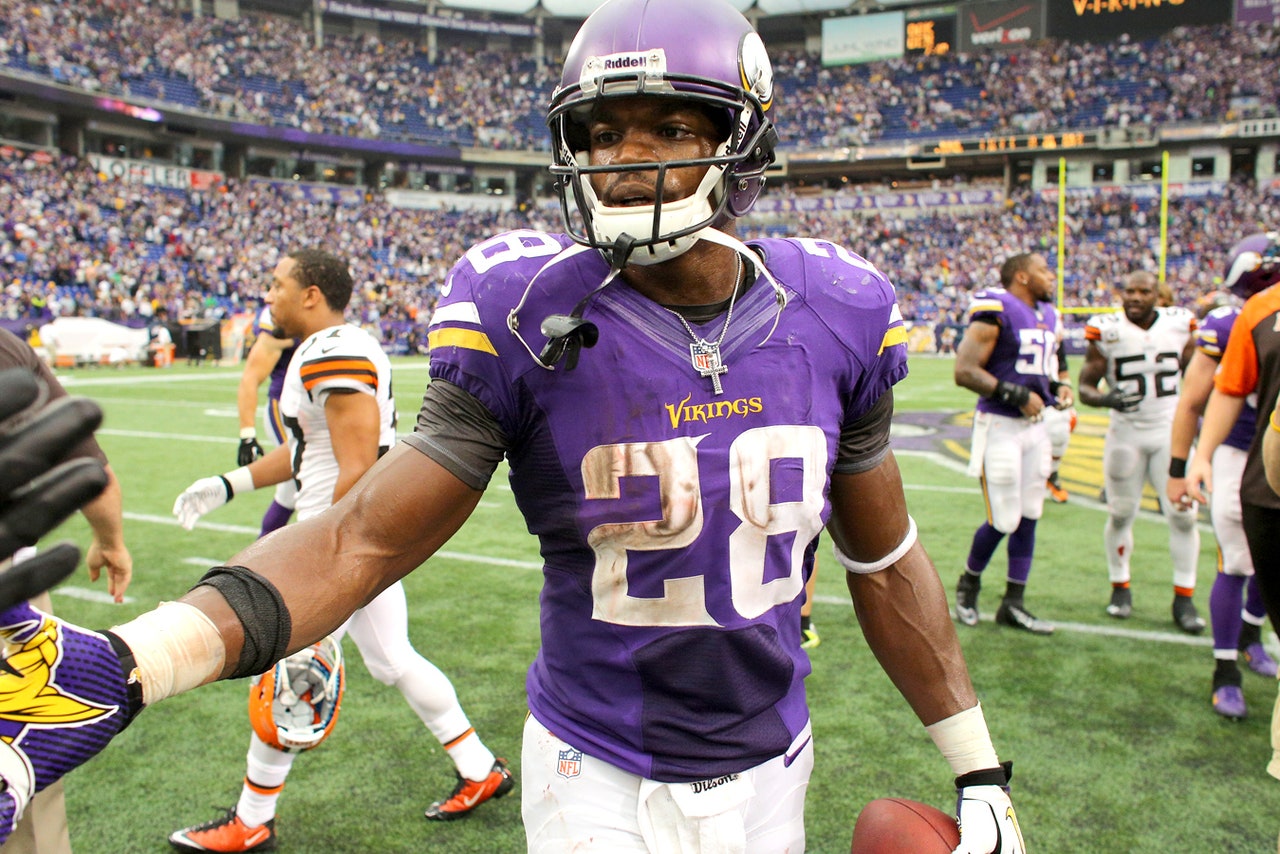 INDIANAPOLIS -- Recovering from offseason surgery is becoming commonplace for Adrian Peterson.
He's proven that returning from surgery is no trouble either.
Peterson, the Minnesota Vikings' star running back, had offseason surgery for the third straight year, this time to repair a groin injury that lingered most of the season. His recovery from surgery has gone better than anticipated, nothing that should surprise anyone who saw Peterson come back from major reconstructive knee surgery to win the 2012 NFL MVP and rush for over 2,000 yards.
"He's doing great," coach Mike Zimmer said Friday while speaking to Minnesota reporters at the NFL Scouting Combine. "I got a report from (team head athletic trainer Eric Sugarman) yesterday and he said he's doing great -- better than they expected and should be great to go."
Peterson was limited to 14 games and 1,266 rushing yards last season because of the groin injury and a sprained right foot. He had surgery in Philadelphia on Jan. 23, performed by Dr. William Meyers who had completed Peterson's sports hernia surgery a year earlier, and was given a four- to six-week timeframe for recovery.
Zimmer said he believes Peterson should be ready to participate in the team's first minicamp at the end of April.
"It was just something that was hindering him really," Zimmer said.
The team said Peterson's surgery was to repair the adductor muscle while also doing a "compartmental release."
Peterson, who turns 29 in March, missed two of the Vikings' final three games.
Some had speculated about Peterson's wear after 2,033 regular-season NFL carries and the offensive being built around an aging running back. But Peterson, the franchise's all-time leading rusher, is expected to still be a central figure in new offensive coordinator Norv Turner's offense.
"This guy isn't an average 28- or 29-year-old back," Zimmer said when asked about Peterson's age. "This guy is special and some of the things, when we were fixing to play him, some of the things that I thought, I watched him and I was like, 'Wow, if we're not really good in the way we line up and contain and be in the right positions, we're going to have a hard, hard day.' He could have been 20 months old for all I care."
Follow Brian Hall on Twitter
---