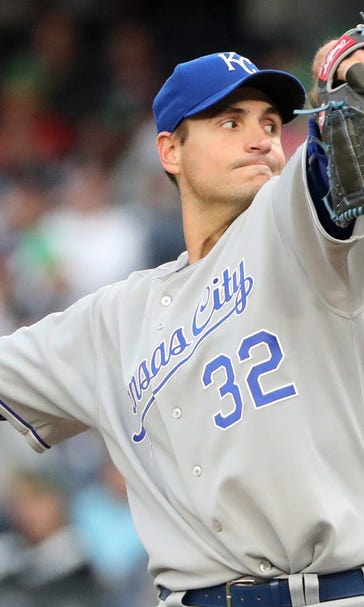 Young will have MRI on right forearm
May 10, 2016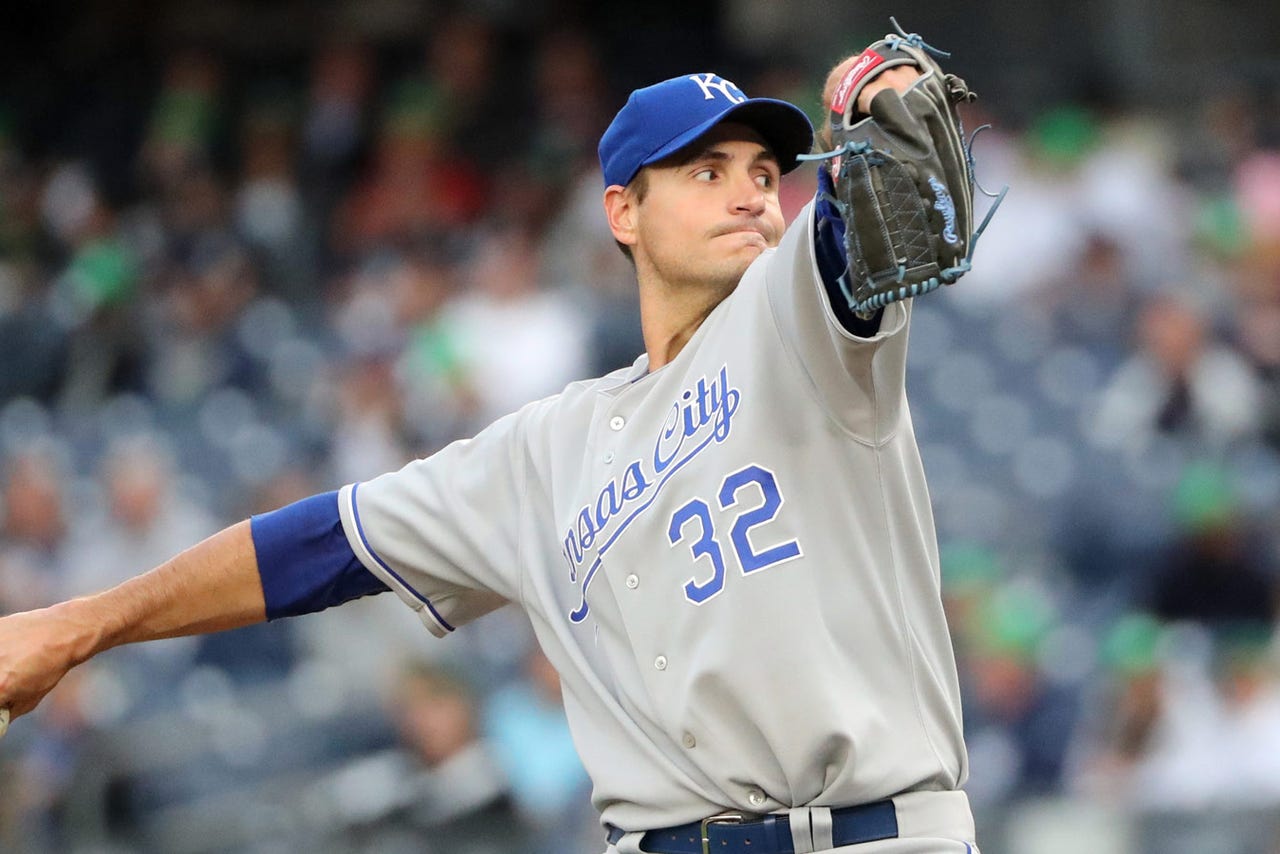 NEW YORK -- A day after giving up a career-high five home runs, Royals pitcher Chris Young said he will return to Kansas City on Wednesday to have an MRI on his right forearm.
The right-hander, who won last year's World Series opener in relief, is 1-5 with a 6.88 ERA and has given up 13 homers in seven starts and 32 1/3 innings this season. He told the Royals after Monday night's loss to the New York Yankees that he has been bothered by inflammation in his forearm.
"I've had to change the way I take off my shoes, the way I brush my teeth, the way I take off my shirt," the 6-foot-10 Young said Tuesday. "But throwing does not bother it, which is I think why it's been a little bit hard to address."
Dillon Gee is scheduled to take Young's turn in the rotation on Saturday at home against Atlanta. Gee threw 5 1/3 innings in long relief Monday night at Yankee Stadium, allowing one run and three hits after Young was chased in the third.
A former starter with the New York Mets, Gee has a 2.61 ERA in seven relief appearances this season.
Young, who turns 37 on May 25, will be examined by team physician Dr. Vincent Key. Young said he began to feel a problem with the forearm late in spring training.
"It's just been lingering. No real improvement, but it hasn't gotten worse. I think for me the ability to finish a pitch is extremely important," he said. "The ball's coming out great, but there's no life there."
Young has given up nine home runs in his last three starts. While his fastball has averaged 88 mph, up 1 mph from last year, the lack of late movement has hurt him.
Royals manager Ned Yost Head said athletic trainer Nick Kenney had not mentioned anything, and "Nick does not inform me of things unless he's worried about it." Yost said the tests were being done "more for Chris' frame of mind."
"I don't have a major concern because he has been able to deal with it," Yost said.
---
---