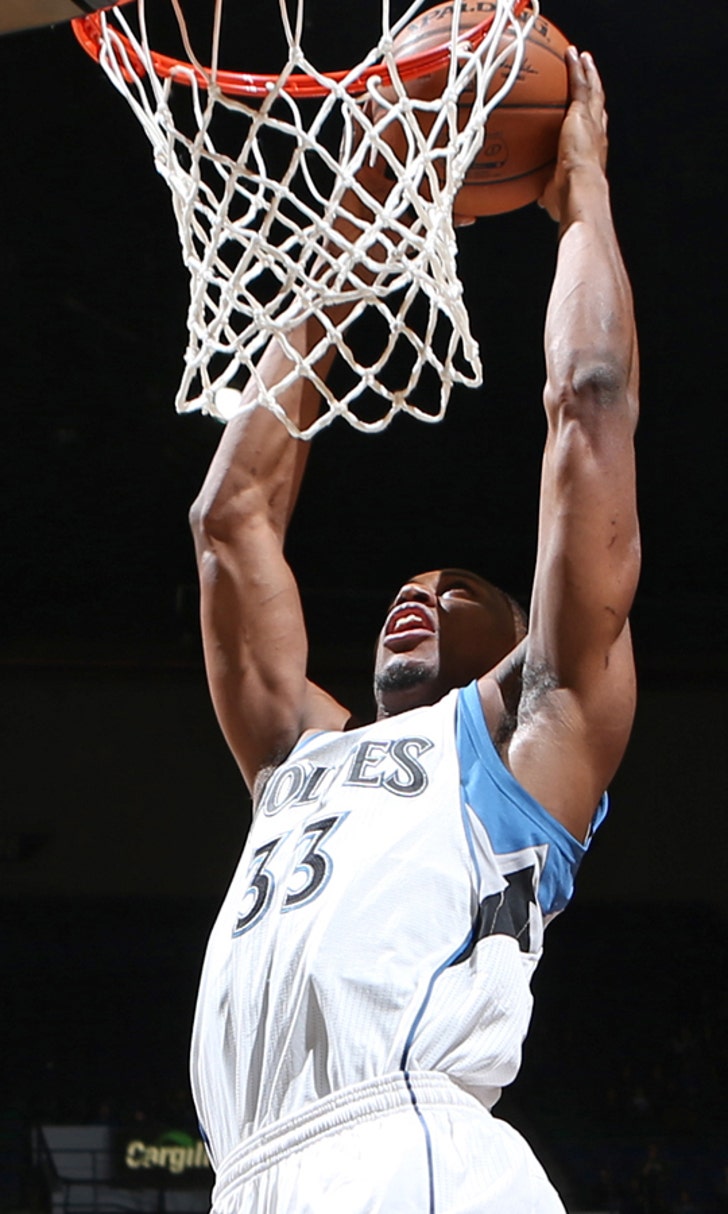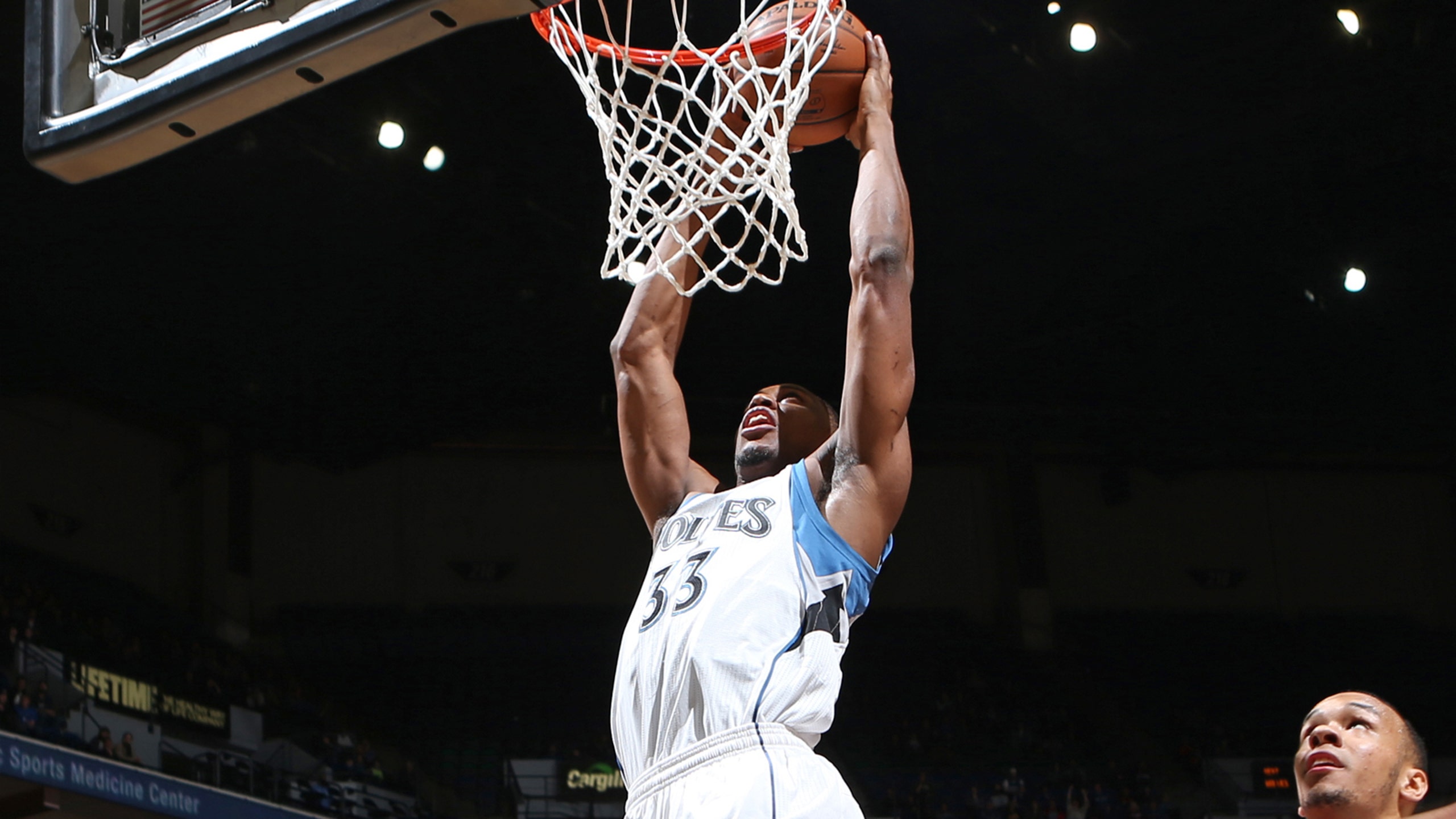 Young spurs Wolves' win versus Heat
BY foxsports • February 5, 2015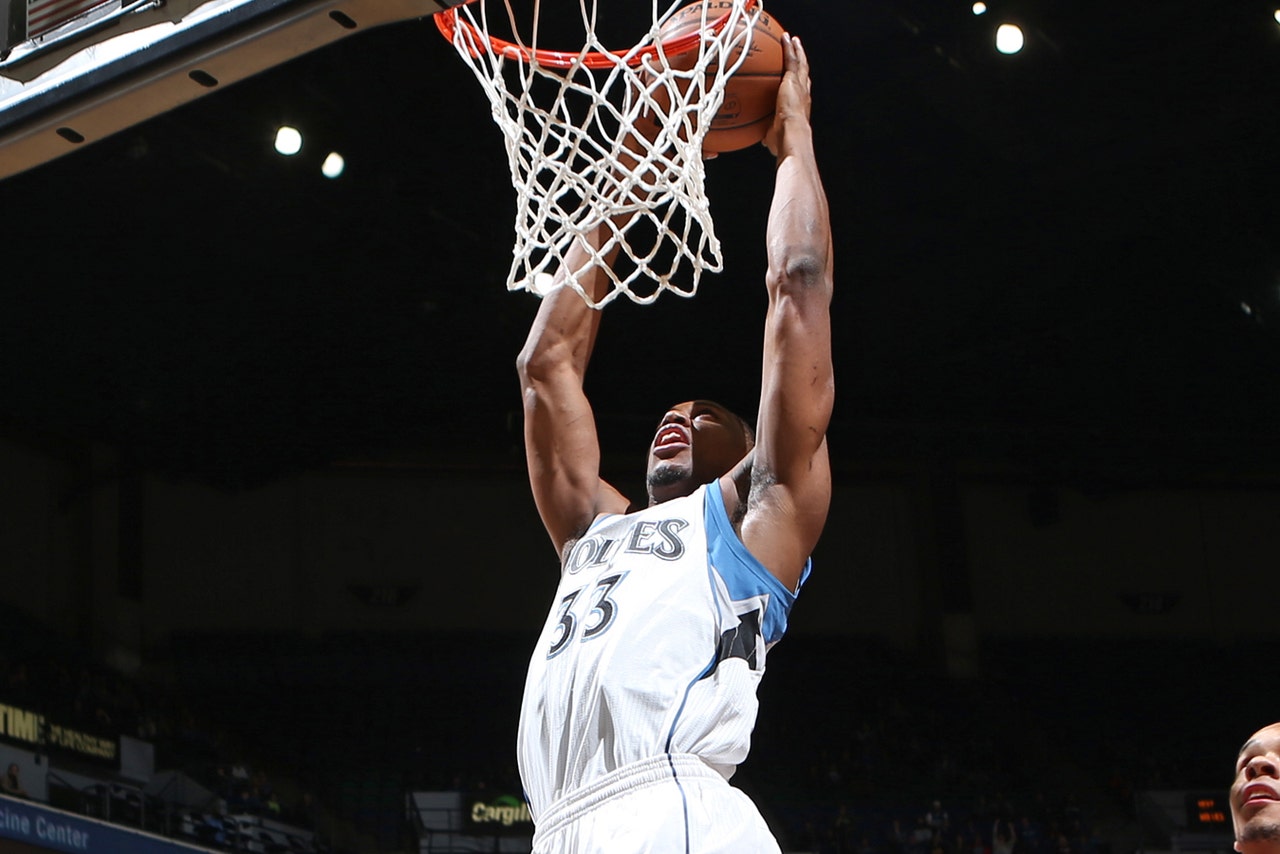 MINNEAPOLIS -- No one in the Target Center could get around Hassan Whiteside on Wednesday night. The NBA's latest out-of-nowhere, storybook darling who's bounced around the Association, its minor league, Lebanon and China during his career left little room below the boards.
So Thaddeus Young decided to match strength and size with swiftness.
On an otherwise atrocious rebounding evening, the Timberwolves power forward flew in over Whiteside's shoulder on back-to-back possessions in the fourth quarter, snaring the ball off the glass before Whiteside could position his 7-foot, 265-pound frame below it. Neither defensive board led to points at the other end, but Young provided the lacking oomph that had the Wolves in an early fourth-quarter hole.
They parlayed it into a 102-101 win, their ninth of the season and first since Jan. 28.
"The biggest thing was just keeping him off the glass," Young said of Whiteside, who tallied 24 points, 20 rebounds, three steals and two blocks. "The biggest thing for us was to try to hurry up and get to the ball before he does. I think I ended up having two or three rebounds like that, just coming in, flying in before he could get a hand on it."
Ricky Rubio's presence in his first home game since Nov. 1 gave Minnesota (9-40) a considerable lift. The point guard finished with eight points, nine assists, three rebounds and two steals in 23 minutes, 28 seconds (slightly over the limit Saunders had set out to mitigate stress on Rubio's previously injured ankle).
Shooting guard Kevin Martin hit the game-winning jumper from 15 feet out with 41 seconds left, bringing 11,517 fans to their feet. The Wolves forced an inbounds turnover two seconds later. Mario Chalmers' layup with 6.9 seconds left missed and Norris Cole's second-chance 3-pointer didn't fall, either.
But as Minnesota's healing veteran core readjusts to playing with each other -- and with a crop of young, unpolished talent -- Young was the steady hand he's been since even before Rubio, Martin (wrist) and Pekovic (ankle) rejoined the lineup after long absences.
"Thad's had a very good two-and-a-half, three-week stint," Wolves coach and president of basketball operations Flip Saunders said. "He's playing better with Ricky. Ricky can find him."
Young made 7 of 12 field-goal attempts for 16 points (10 in an evenly-played first half as Minnesota took a 53-51 lead into the break), nabbed three rebounds and matched a season-high five steals. He also helped hold Chris Bosh to 14 points on 5-of-14 shooting.
After a midseason dry spell, Young's averaging 17.2 points per game on 48.4 percent shooting in his past 11 games.
That goes back to before Pekovic returned after 31 games on the inactive list. And Martin came back from a fractured wrist that kept him out since mid-November. And Rubio's Monday return at Dallas.
"The past two years have been crazy, the things I went through," Young said. "I've tried to get back to myself and just focusing in on basketball -- basketball and family. That's the biggest thing."
Shortly after saying that, the embattled Tennessee native picked up one of his two sons and gave him a hug.
Playing in Philadelphia for seven seasons before coming to Minneapolis in the Kevin Love trade, Young dealt with losing and rebuilding. But this campaign has brought trials unlike any other he's faced when his mother died on Nov. 13 of breast cancer.
Young took a five-game leave to be with his family. He came back to an injury-depleted roster and took some time to find his moxie again.
But it's been there lately, especially Wednesday when the Wolves needed an ample dose of vitality.
They were outrebounded, 47-32, matching Miami's largest margin of the season, and 15-3 on the offensive boards. That allowed the Heat (21-28) to score 19 second-chance points and build a 10-point, fourth-quarter lead.
"Every time you lose a close game like that, it's always a heartbreaker," said Whiteside, who came in averaging 13.4 points, 10.5 rebounds and 3.5 blocks since Jan. 1 after signing a free-agent deal with Miami this season. "I really hate that we lost at the very end like that."
Rubio was limited minutes-wise and sat and watched as Young, Mo Williams (10 points and 10 assists) and his teammates clawed back. After starting off the game with five helpers in the first five minutes, Rubio re-entered at the fourth quarter's 7:09 mark and played the rest of the game, serving as floor general for the tail end of the Wolves' comeback.
It was spurred, though, by an emotional boost from their savvy veteran forward.
"We did things a little bit more aggressive," Rubio said. "That's what get us back in the game."
Follow Phil Ervin on Twitter
---