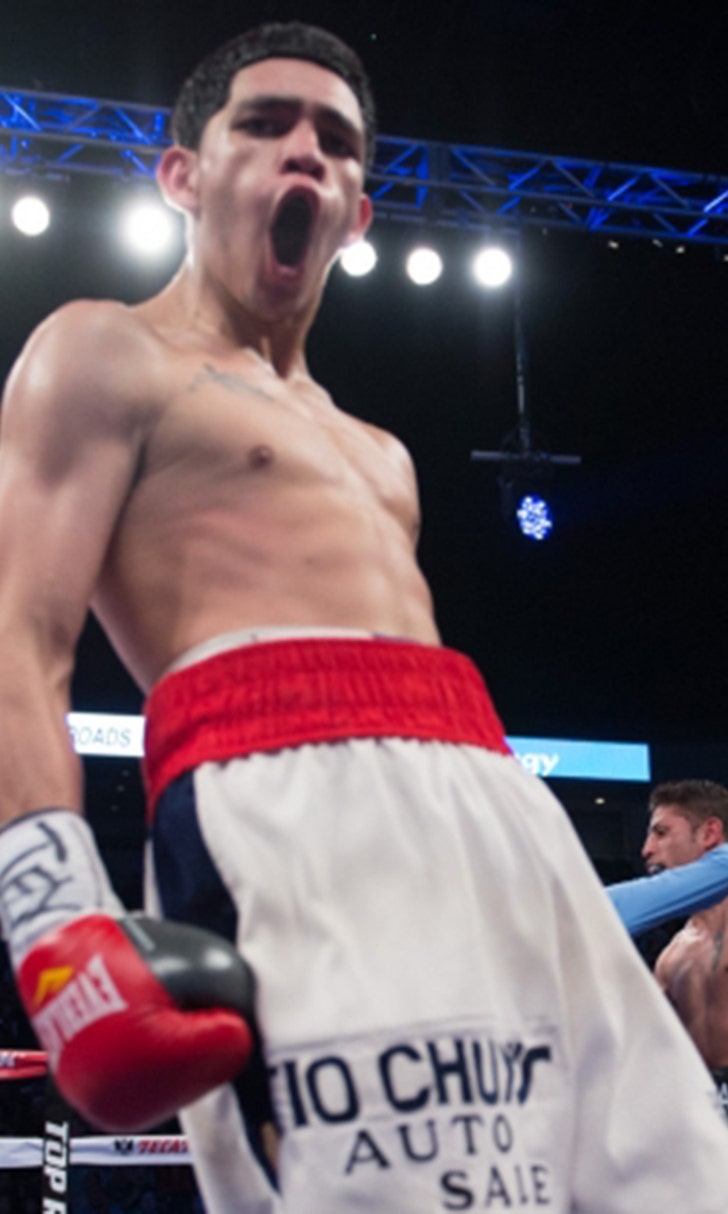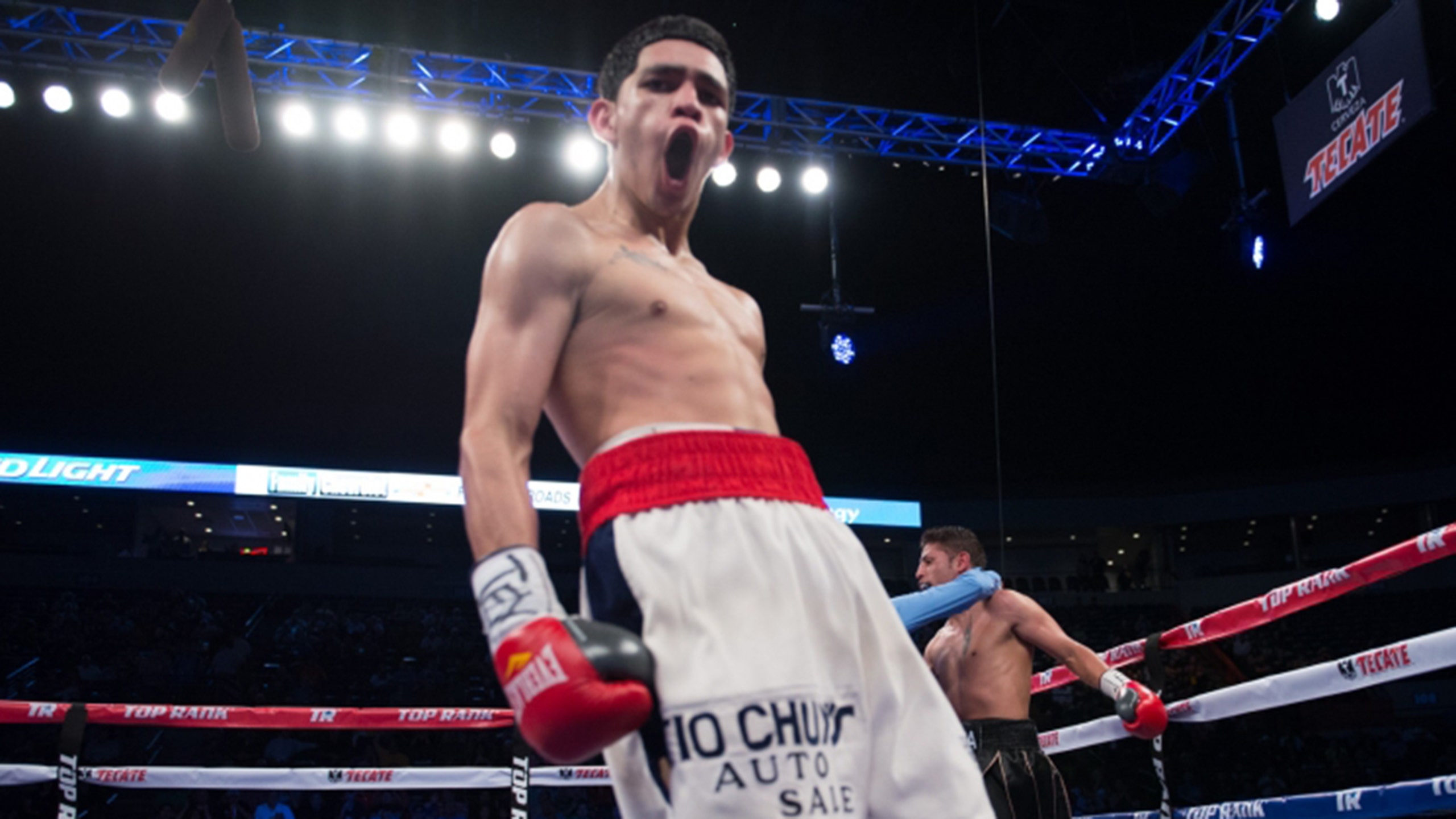 Young Oklahoma boxer moving quickly up the ranks
BY foxsports • February 28, 2014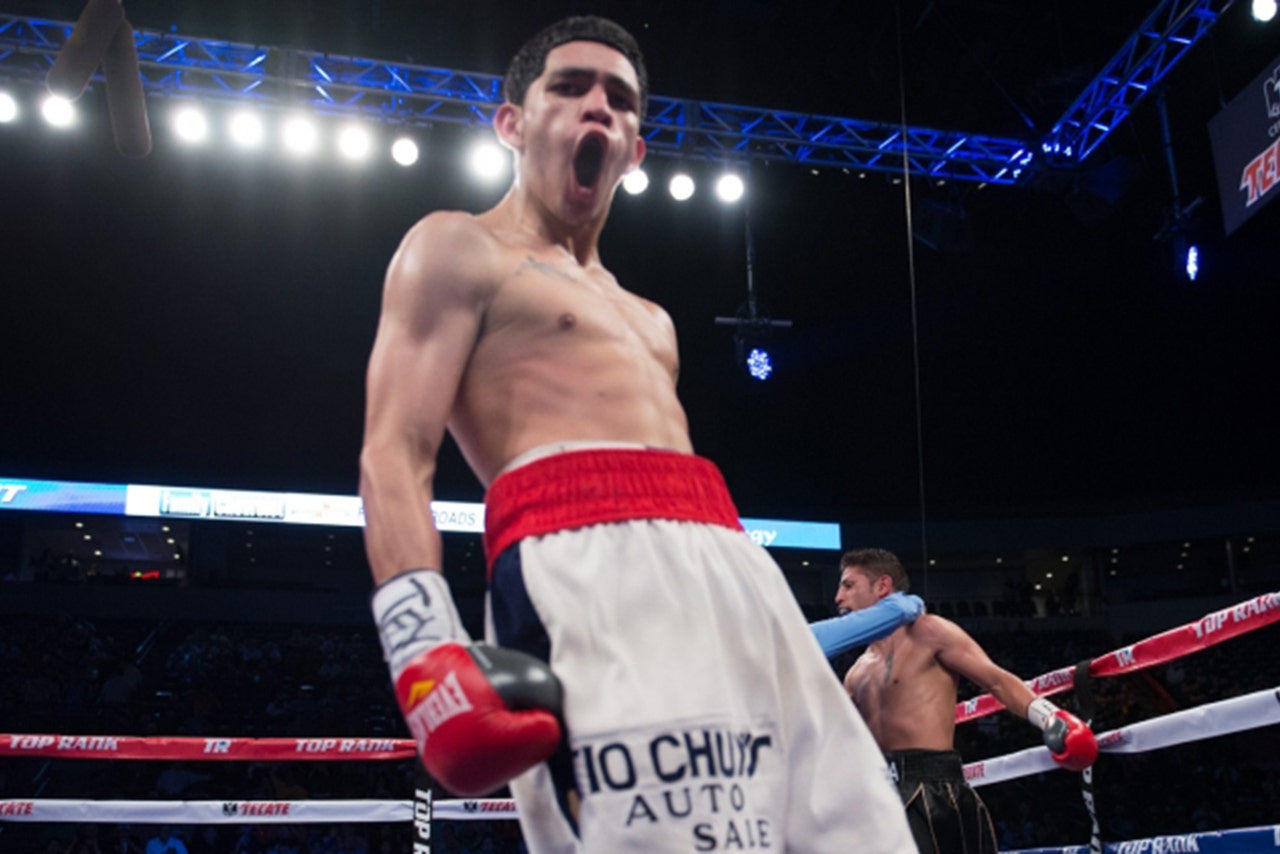 OKLAHOMA CITY - At 15 years old, no one at his boxing gym wanted to fight him.
At 17, he sparred with Manny Pacquiao.
At 19, Alex Saucedo is undefeated and on the way to becoming a champion.
That's the plan.
Next up: A fight Saturday at the Alamodome against Gilbert Venegas, where if all goes right, Saucedo will be 13-0, less than a few years from making it into the top 15 Welterweights and on his way to becoming the best Oklahoma fighter in history.
Saucedo is from Chihuahua, Mexico, but has lived in Oklahoma City since he was 6. He played soccer until he was 9, but one day, his dad brought him to a boxing gym.
"He asked me if I wanted to do something else," Saucedo said. "I guess I just liked it more."
So much more, Saucedo went on to win more than 150 fights as an amateur. He was well on his way to becoming an Olympic fighter from Mexico when he got in the ring with Pacquiao.
Not a bout, but a sparring practice. His manager in Oklahoma City got Saucedo to Los Angeles to try and showcase him, putting Saucedo in the ring with another sparring partner, but Saucedo got seen by Pacquiao, too, and then got a chance to put the gloves on against him.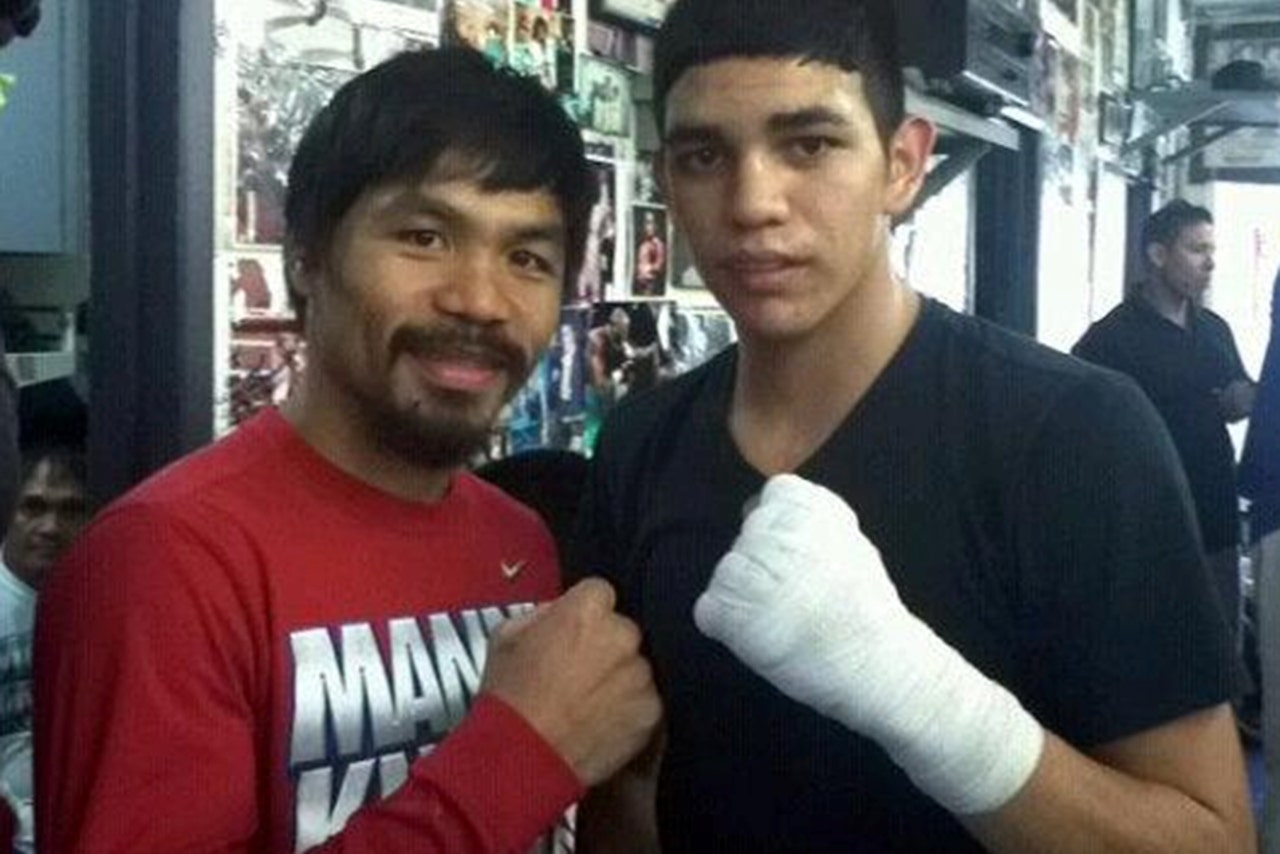 Alex Saucedo with Manny Pacquiao
According to Saucedo, Pacquiao was impressed enough by Saucedo to tell Bob Arum, founder and CEO of Top Rank, a professional boxing promotion company out of Las Vegas.
"You have to understand, us managers talk this way," said Lou Mesorana, Saucedo's manager, who arranged that original trip out to Los Angeles. "I tell you this, if he's ever world champion, it was that gym workout that had something to do with it. Everyone there saw it. I've been a talent guy for more than 30 years. I saw he had something."
"It was a great experience," Saucedo said. Legendary trainer Freddie Roach, who has worked with Pacquiao and Oscar De La Hoya, was there and even gave Saucedo some pointers. A unique experience. A huge break.
And then Saucedo got signed --€" the first Oklahoman to sign with Top Rank.
He's never been knocked out, never been knocked down. "Never touched the canvas," Saucedo said.
Saucedo is 5-foot-10 and 147 pounds with nine knockouts in 12 fights.
"I train, go to the gym three times a day, that's what I do now," said Saucedo, who went to high school at Capitol Hill in Oklahoma CIty's south side. "I'm from Mexico, but I love it here."
Here is where Saucedo could become bigger than Sean O'Grady, a 1981 Lightweight champ, and more successful than Tommy Morrison, who went 49-3 and was a World Boxing Organization Heavyweight champion. Saucedo will earn $3,500 for Saturday's fight in San Antonio, which can be seen for free streaming live at www.toprank.tv. The card starts about 5:30 p.m. Julio Caesar Chavez Jr. is the main draw on the card.
"You have a plan, and when he's ready, I think Alex has the potential to be the best fighter to come out of Oklahoma," Mesorana said. "I think he has the potential to take over Oklahoma. If everything goes right, he could be in the top 15 and he'll really be breaking into something. I think he has the ability and he has the potential."
Follow Andrew Gilman on Twitter: @andrewgilmanOK
---