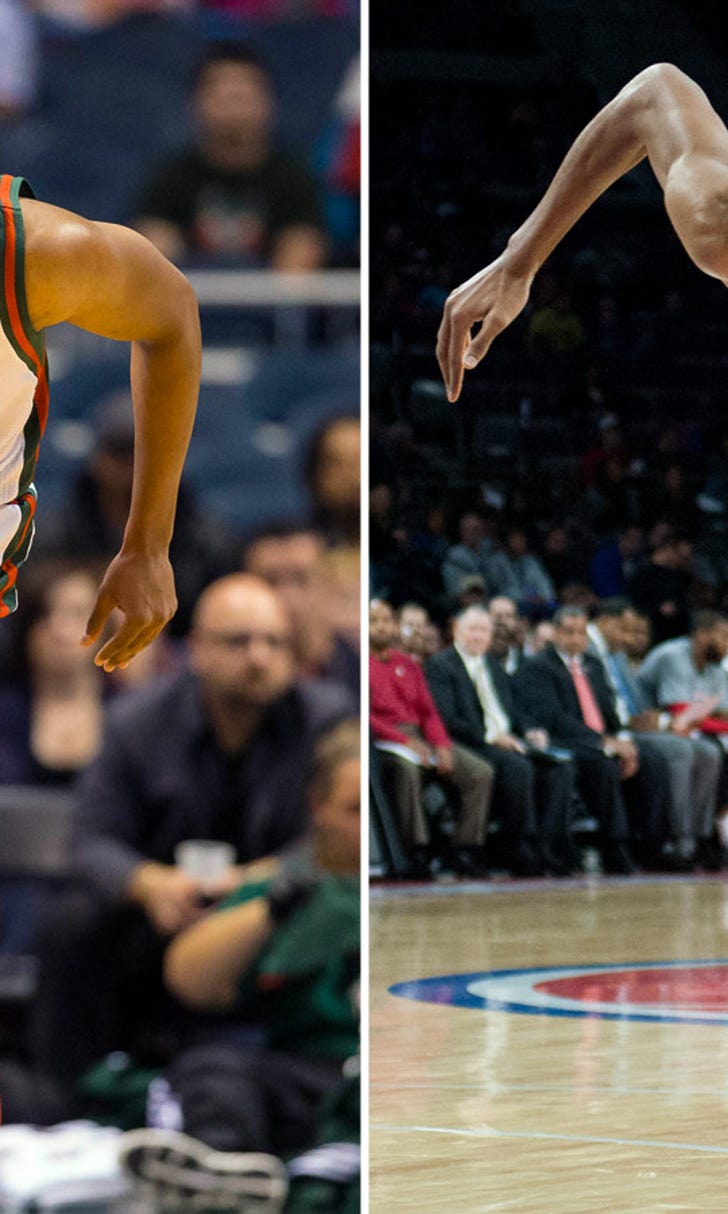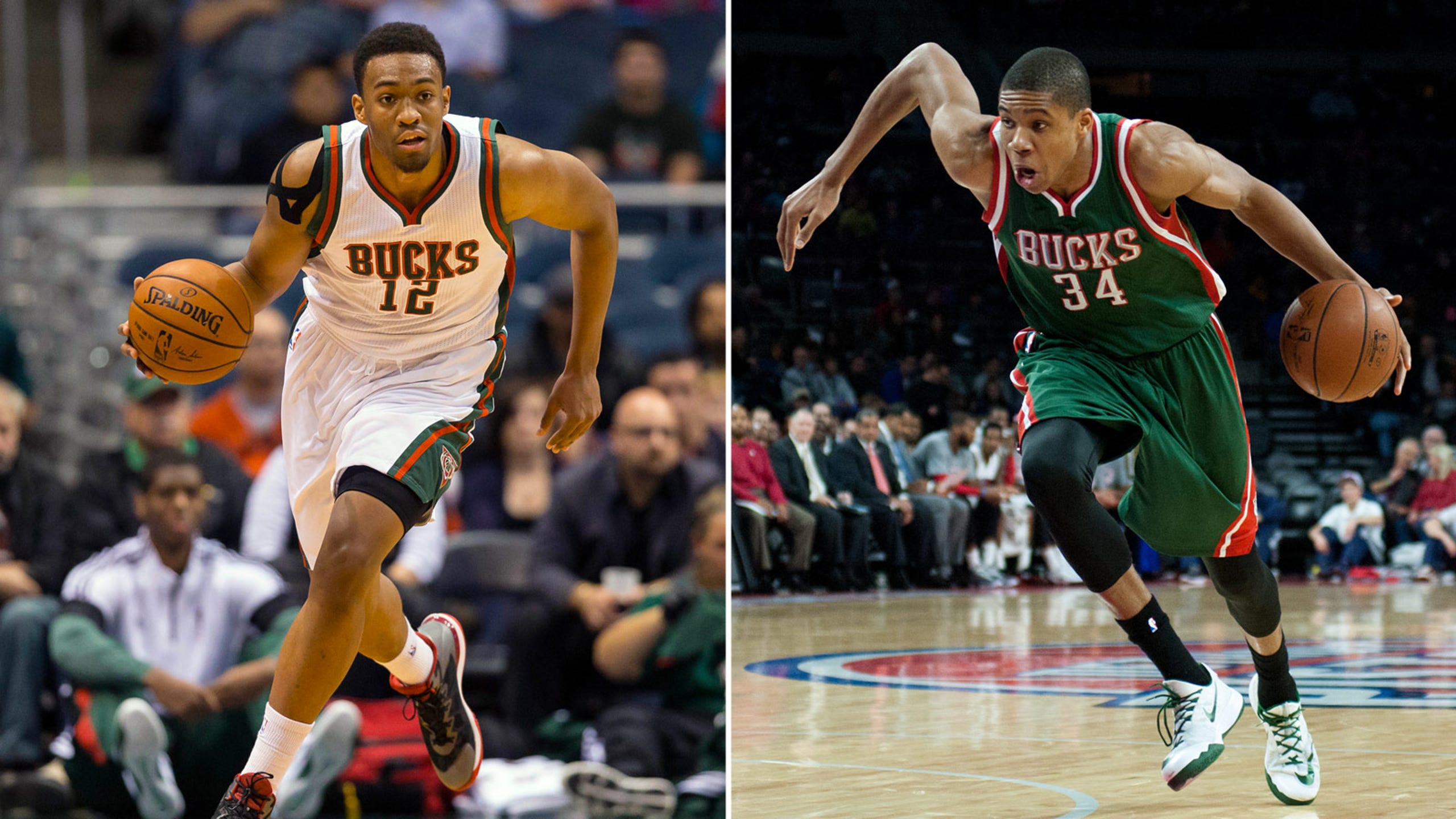 Young Bucks learning how to compete against top teams
BY foxsports • November 25, 2014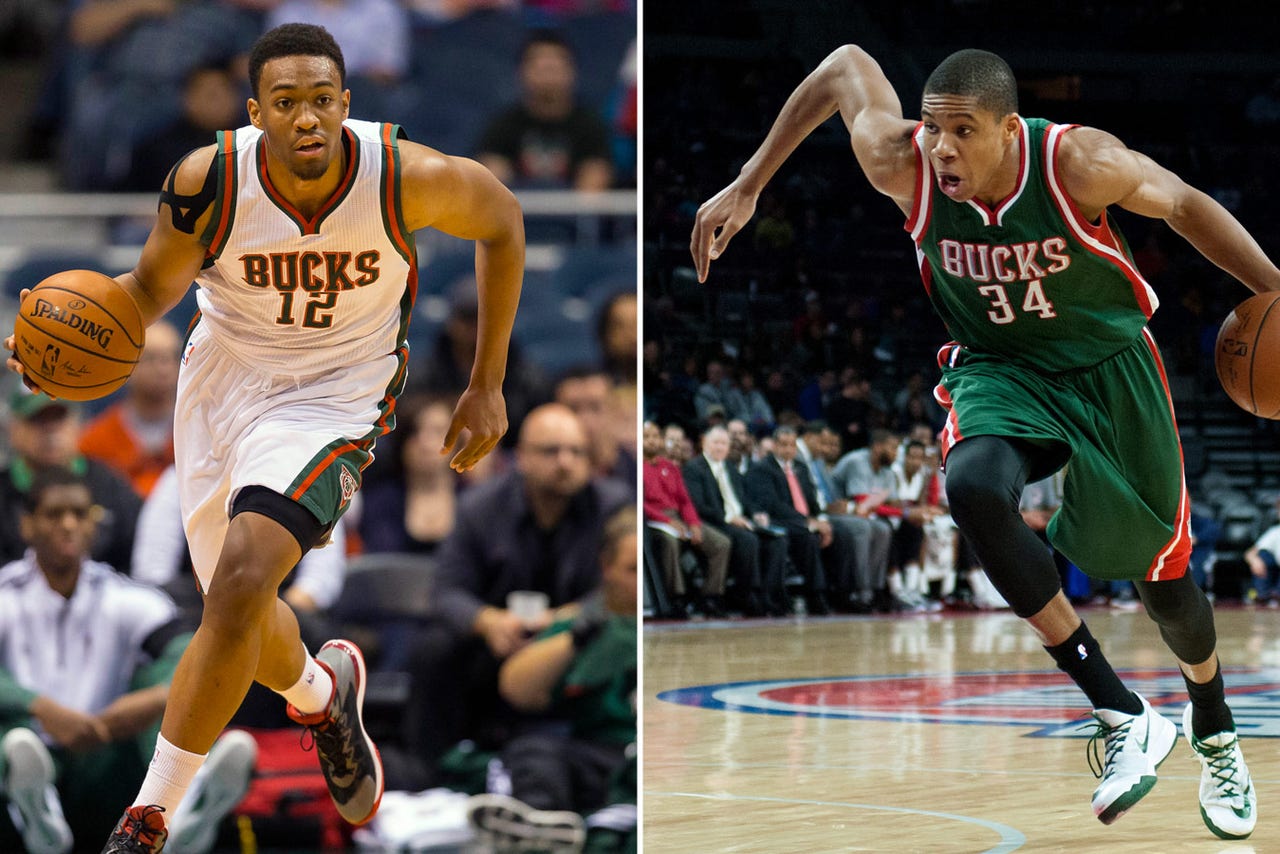 MILWAUKEE -- The progress made by the Milwaukee Bucks over the first month of the NBA season is substantial. But the growth process of a young basketball team is only in its initial stage.
If the Bucks needed a reminder of that, they received one last week from the two teams sitting at the top of the Eastern Conference standings.
Tied for the best record in the NBA, Toronto delivered a 42-point beatdown to Milwaukee on Friday.  A day later, Washington flipped the switch to rally from a 15-point deficit to beat the Bucks, 111-100, at the BMO Harris Bradley Center.
"It shows us how much work we need to do and what it really is going to take to beat these teams," Bucks center Larry Sanders said. "These teams are the teams we want to beat. We have to go back into the lab and see what we can do.
"The last two games have been against the best two teams in the Eastern Conference. It was good to see where we are at with it and what it really takes to win."
Of Milwaukee's seven wins, only two have come against teams with a winning record. The Bucks defeated the 12-2 Memphis Grizzlies on a Brandon Knight three-point play in the final seconds on Nov. 8 and collected a road win in Miami on Nov. 16.
Although it is skewed by the 42-point loss to Toronto, Milwaukee's four losses to teams with winning records have come by an average of 18.3 points. The Bucks have fallen to the Wizards by 11 points twice and Chicago by nine.
"Especially the game against Toronto, it was really bad," Bucks forward Ersan Ilyasova said of using games against top teams as a measuring stick. "We came out with low energy and it's why they built up that lead. But obviously we have to learn from it.
"When you play those games against the teams like Toronto and Washington, you have to be really ready for them from the beginning."
The Raptors and Wizards are examples of teams that have allowed their core group to grow together over multiple seasons. Both franchises have climbed up the standings over the past few years by adding a good portion of their core group through the draft and allowing for continuity.
Milwaukee is in the beginning stages of that process with its core group headlined by a pair of 19 year olds with tremendous potential. Continuity is something the Bucks haven't had much of over the last decade, as Jason Kidd is Milwaukee's seventh head coach since 2004 and the roster turnover has been well-documented. 
The new ownership group of the Bucks seems to understand the importance of allowing time for a young core to grow together.
"I think it is big," Kidd said of continuity allowing young teams to grow. "They all started young and went through their growing pains. When you are together for some time you understand each other."
Regardless of the challenges down the road -- including a difficult December schedule -- the Bucks are seemingly ahead of schedule one month into their new era.
Milwaukee's young core, particularly Giannis Antetokounmpo and Jabari Parker, have flashed signs of what they could become. With the exception of the Toronto game, the Bucks are competing on a nightly basis.
There's a long way to go, but the first month of the season has to be considered a success for the Bucks. If Milwaukee can beat Detroit on Tuesday, the Bucks will become just the eighth team in NBA history to have a winning record a season after finishing with a sub-.250 winning percentage.
A win Tuesday would already give Milwaukee half as many wins as it had all of year. The Bucks didn't pick up their eighth win of the 2013-14 season until Jan. 22. 
"Nobody expected us to be in the situation that we are in right now," Ilyasova said. "Everybody understood that we were rebuilding. It is all about us right now. We have to put the same energy and effort into every game.
"We have to understand when we do the right things we win games and when we don't we lose games. We need to continue to work on those things so we can hopefully start winning three in a row, four in a row."
Follow Andrew Gruman on Twitter
---