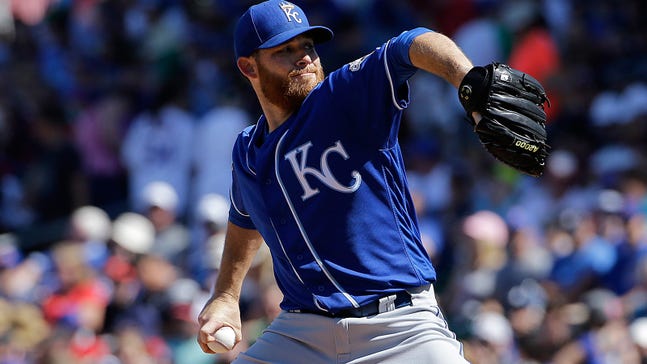 Yost says Kennedy 'looks great' after Royals' 5-2 loss to Cubs
Published
Mar. 20, 2016 8:48 p.m. ET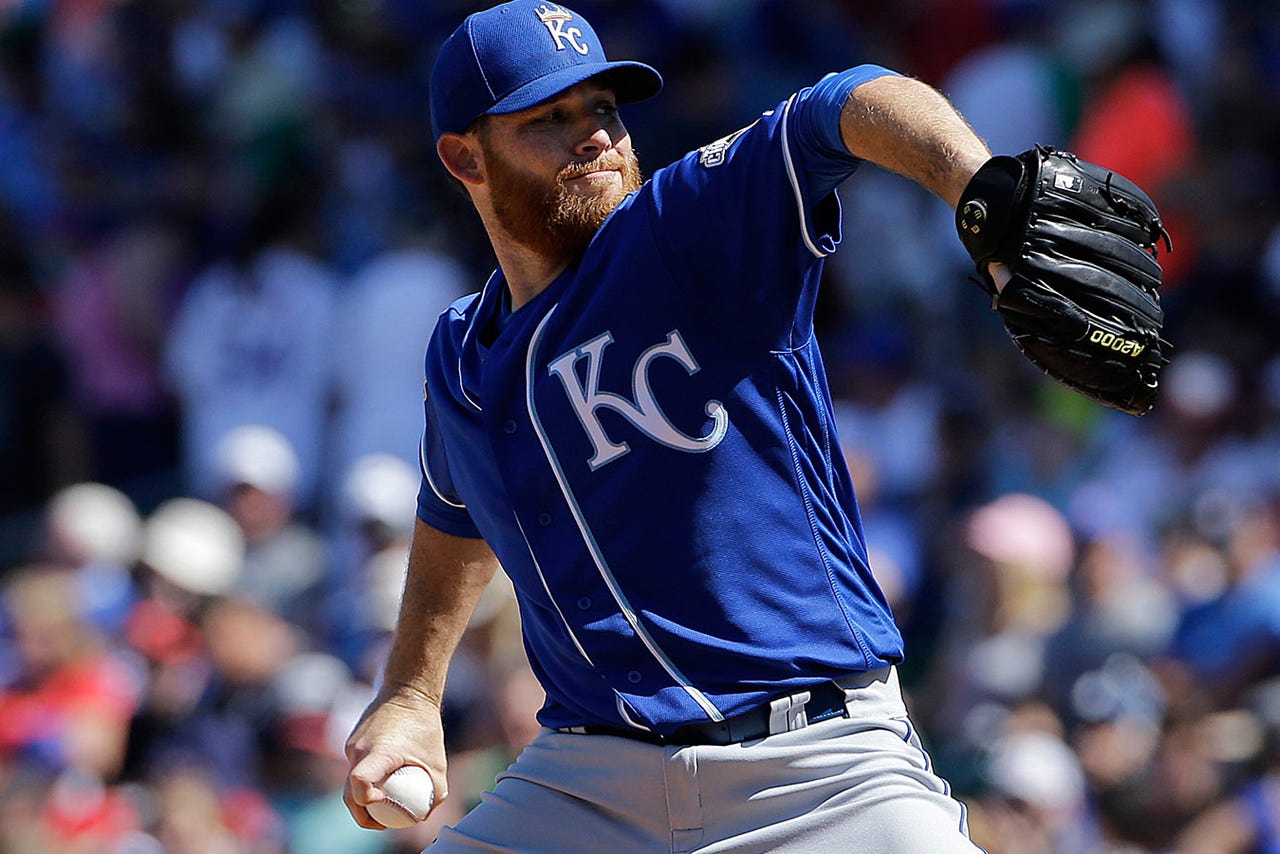 MESA, Ariz. -- Jon Lester allowed one earned run in five innings, Jorge Soler hit a two-run home run Sunday and the Cubs beat the Royals 5-2.
Lester allowed five hits, two runs, one earned run and a walk and struck out four in front of a Cactus League-record 15,523 people at Sloan Park.
"I feel fine and I feel good," he said. "I know for sure as far as delivery and timing and all that stuff I feel a lot better than last year at this time. Just keep it going and keeping the rhythm."
Joe Maddon managed against Lester for a long time and now that he has had him in spring for the second time on his side, he says he's impressed.
"I've watched him throw in this camp and think he's throwing the ball as well as I've ever seen him," he said. "His delivery is as good as I've seen him. His arm stroke is beautiful."
Soler hit a home run to left-center off David Huff with two outs in the fifth. It closed the scoring on a four-run inning in which Royals starter Ian Kennedy didn't record an out.
Dexter Fowler reached base three times, including a triple in the third, and scored twice for the Cubs.
Kennedy struck out the side in the fourth but allowed six hits, five runs (three earned) with two walks and five strikeouts over four-plus innings.
"Early on I was trying to find some stuff that would work," Kennedy said. "I felt better as the outing went on. I felt like the fastball command but the off-speed stuff digressed."
His manager, Ned Yost, has seen enough to know that the Royals' free-agent signee is good to go.
"I don't really need to see anything else," Yost said. "He looks great to me right now."
Royals catcher Tony Cruz had two hits and Reymond Fuentes had a double.
STARTING TIME
Cubs: A report surfaced about Lester pitching with a bone chip, but the left-hander said it was a non-issue.
"I know for a fact it has been there for a while," he said. "It is what it is. You can take any pitcher in this game that has pitched as long as I have and you stick him in a tube (for an MRI), you are going to find something."
Royals: Kennedy is known for his control, but he wasn't as sharp in this outing.
"I fell behind all day," he said. "The first-pitch strikes weren't there. I try to throw strikes on two of every three pitches. It didn't happen a whole lot and I put myself in holes."
TRAINER'S ROOM
Cubs: The team is relatively healthy with infielder Tommy LaStella (calf) getting at-bats in minor league games.
Royals: Enter the final weeks of camp without significant injuries.
LEAD BULLS
One of Maddon's managing tactics is setting up a group of leaders who regulate the clubhouse during the season. He met with about a dozen players on Sunday to set the rules for dress code to kids in the clubhouse.
"You have like a force field, not an actual fence," Maddon said. "Guys know if they go past a certain point you might get stung a little bit, but you don't have to see the fence there. I like that."
DOUBLED UP
The Cubs had two throwing errors in the fifth inning that led to a run, as first baseman Antony Rizzo and Lester each misfired to first base.
STILL WORKING
Although Monday is an off-day for the Cubs, right-hander starter John Lackey is staying on schedule with a minor league start at the team's complex.
UP NEXT
Royals: Kansas City is idle on Monday and then hosts the Dodgers on Monday with right-hander Chris Young taking the mound.
---
---