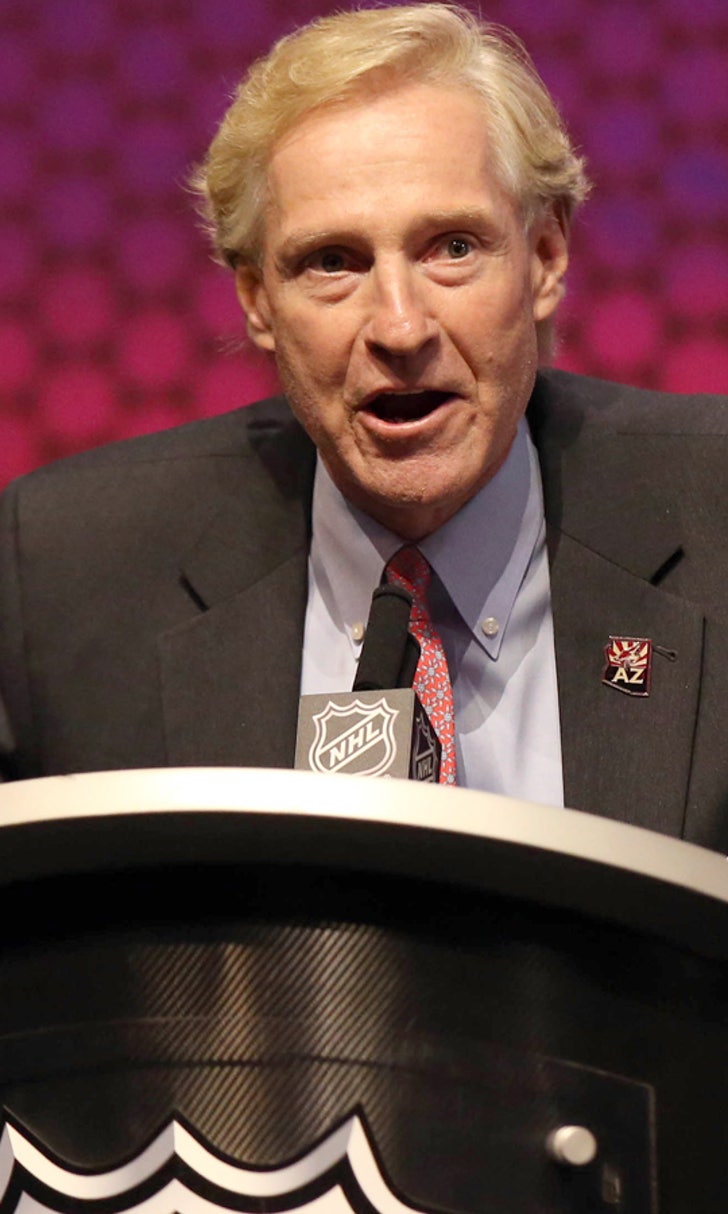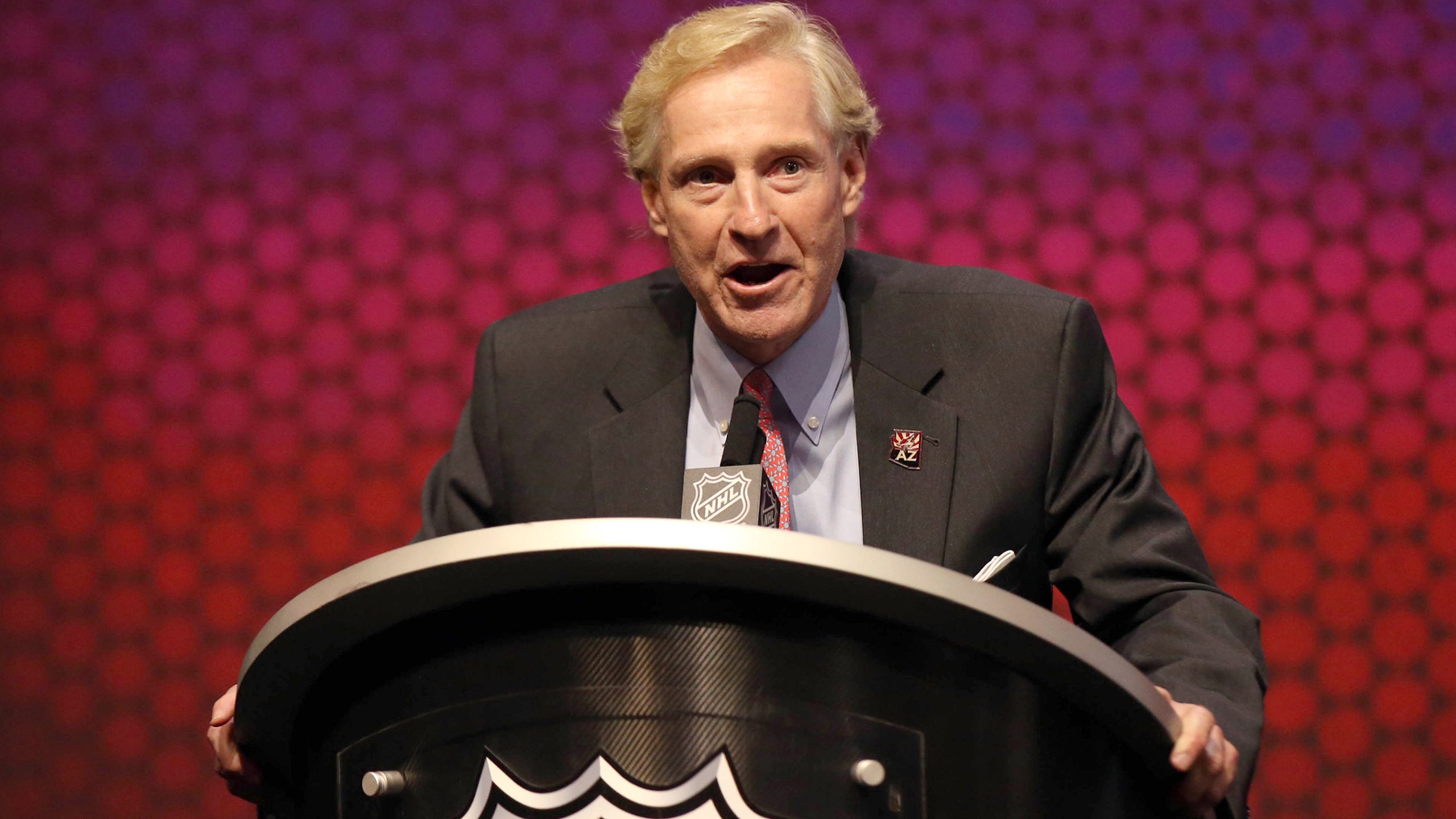 Years of lean scouting impacting Coyotes on ice
BY foxsports • December 12, 2014
SCOTTSDALE, Ariz. -- It is easy to cast stones at Coyotes general manager Don Maloney. The team's 23 points are better than only Carolina and Edmonton; Radim Vrbata and Mike Ribeiro are having bounce-back seasons with their new clubs after departing Arizona in the offseason; and the rash of recent AHL call-ups from Portland to fans feels like shuffling deck chairs on the Titanic.
"I have to be held accountable like everyone else," Maloney said Thursday. "We all have to do a better job."
Before assessing Maloney's performance, however, it's best to have an informed understanding of the obstacles he faces. Every Coyotes fan knows the lack of ownership hampered the team's budget on everything from marketing to free-agents. Everyone knows Maloney hired Steve Sullivan as the development coach this offseason, and everyone knows Maloney was granted an increased budget for scouting.
Few understand how bare bones the operation was before the promotions of Tim Bernhardt to director of amateur scouting, Jeff Twohey to assistant director of amateur scouting and the addition of pro scouts Ron Rolston, Brian Rolston and Jim Roque (among other moves).
Few consider how much that bare-bones operation impacts the product they view every night on the ice.
"I do feel like we're paying the price for running relatively lean in our scouting department," Maloney said. "Given our budget, we have to be a team that scouts well and develops well to compete. We can't buy our way out of mistakes.
"The positive now is that the new ownership group understands you have to invest in infrastructure. It's not just about investing in payroll and skimping on everything else."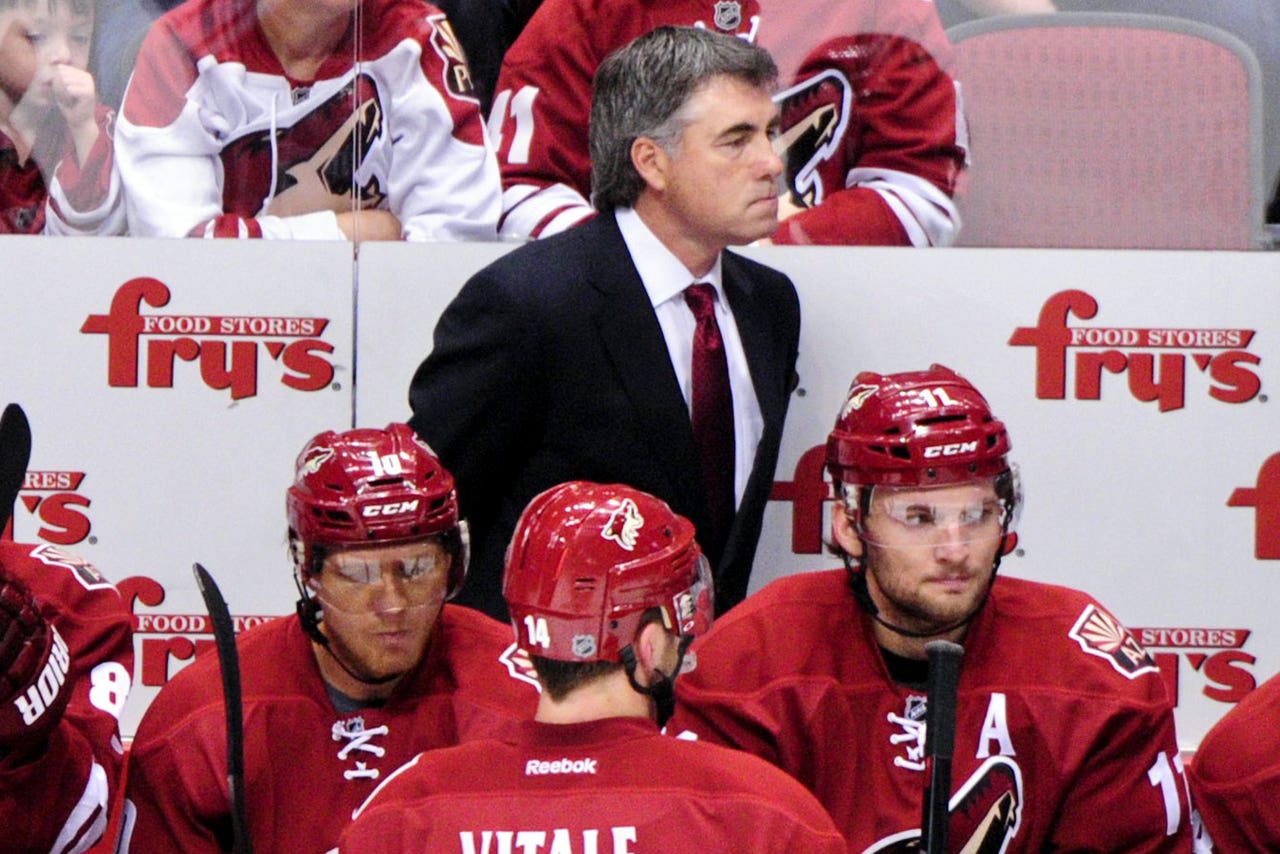 WILD at COYOTES
When: 6 p.m. Saturday
Where: Gila River Arena, Glendale
Records: Wild 15-11-1, Coyotes 10-16-3
TV: FOX Sports Arizona
Injuries: Wild F Matt Cooke (hip flexor), D Keith Ballard (facial lacerations/fracture) and D Marc Scandella (suspended) won't play. Coyotes: D Brandon Gormley (lower body) is expected to play, returning Arizona to full health.
Quick facts: The Coyotes recalled F Alex Bolduc and re-assigned F Jordan Martinook to Portland of the AHL on Friday. ... Minnesota is 1 for 44 with the man-advantage on the road. ... Minnesota's major offseason free-agent acquisition, Thomas Vanek (three years, $19.5 million), has just three goals. ... Minnesota has the NHL's second-ranked penalty-killing unit (88.1 percent).
COYOTES SCOUTING DEPARTMENT
Director of Amateur Scouting: Tim Bernhardt
Director of Pro Scouting: Frank Effinger
Assistant Director of Amateur Scouting: Jeff Twohey
European Scout: Thomas Carlsson
European Scout: Robert Neuhauser
Professional Scout: David MacLean
Professional Scout: Ron Rolston
Professional Scout: Brian Rolston
Professional Scout: Jim Roque
Amateur Scout: Rob Pulford
Amateur Scout: Mike Sands
Amateur Scout: Glen Zacharias
Amateur Scout: Trevor Hanson
Amateur Scout: Victor Posa
Amateur Scout: Bobby Vermette
Amateur Scout: Max Kolu (Finland)
Here's a glimpse into what the scouting staff looked like before IceArizona arrived. The Coyotes had no scouts to evaluate college free agents and they had one, young and inexperienced European scout in the Czech Republic to canvas a continent that produces NHL quality players from at least a dozen nations.
"It got to the point where we just concentrated on North America in our scouting," Maloney said. "When you look at the last three to four years with how much skill has come out of Europe, when you have a presence there you can find that talent."
The Coyotes have three European scouts now and at least three dedicated to the college ranks. When the pro scouts met last week in Glendale with Maloney, assistant GM Darcy Regier and scouting executives, they laid out a plan of attack that will carry the group until its next meeting three to four weeks before the trade deadline on March 2.
"We're headed in the right direction and at least we feel like we're on the same page as everybody else," Maloney said. "But it's a process. It's not like you flip a switch, look up and you have stars. You hope with time that happens, but the fruits of investing in this and development will be felt down the road."
Understand that Maloney was loathe to discuss the impact of limited scouting for fear he would sound like he was making excuses.
"It is a factor but it's wrong to think that's the biggest reason," he said.
But when you largely ignore a continent as well many American college players, that eventually catches up to the on-ice product. Only four players on the current roster have been drafted by the Coyotes since Maloney became the GM in May of 2007.
"With more European scouting and the greater college focus we have, it's just going to give us a better chance to find more players," Maloney said. "We've got a lot of work ahead of us to get back to where we need to be. It's up to Darcy, myself and others to push us there."
Follow Craig Morgan on Twitter
VIDEO: Coyotes, volunteers team up to build park in Glendale.
---
---