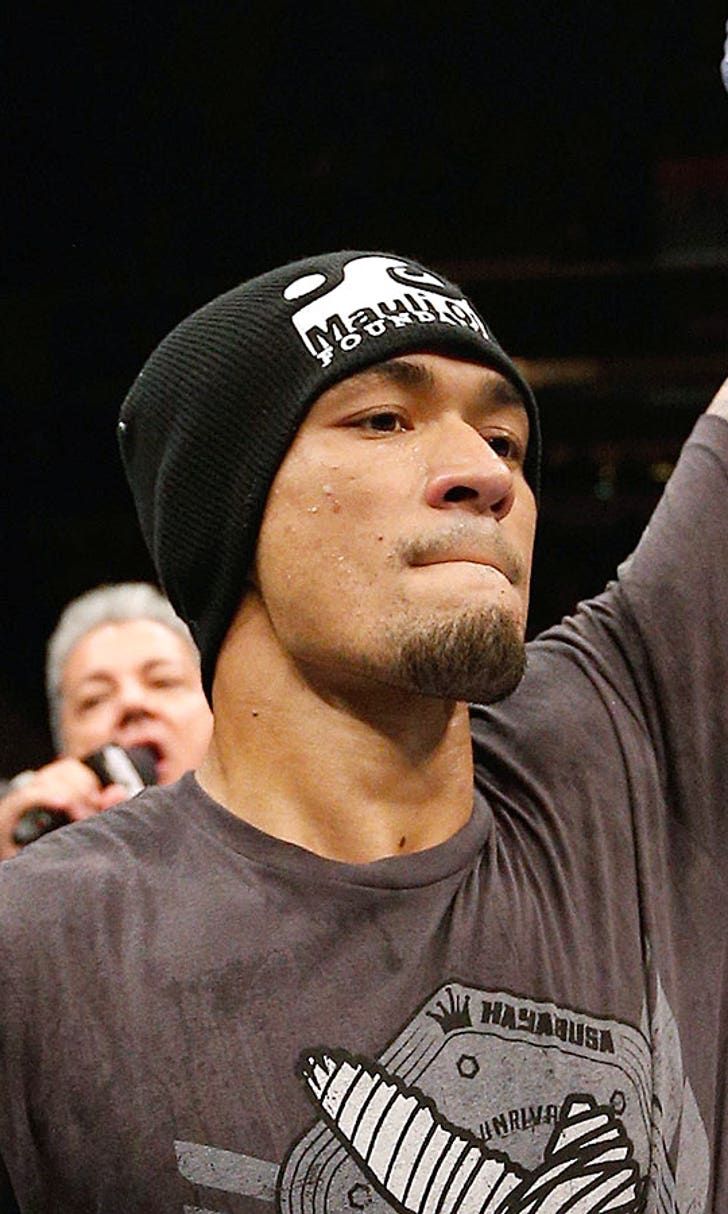 Yancy Medeiros uses spinning back kick and guillotine choke to finish Joe Proctor
BY Damon Martin • December 12, 2014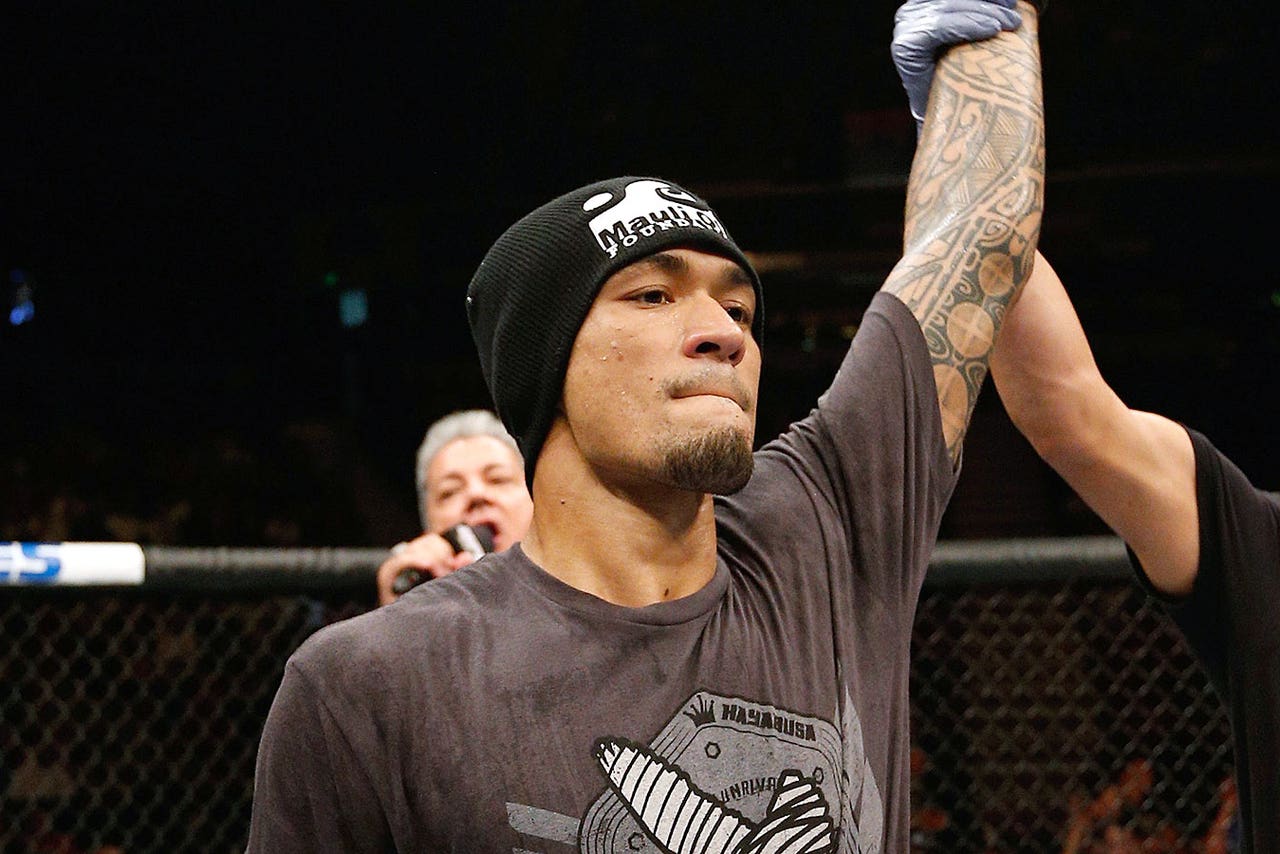 Yancy Medeiros uncorked a hellish spinning back kick with less than a minute to go in the opening round to hurt Joe Proctor before finishing the fight with a guillotine choke on the ground.
Medeiros (11-2) and Proctor (10-3) exchanged some huge shots during the first round after the two lightweights shared a heated stare down yesterday at the weigh-ins.
Proctor's boxing looked good early, and he avoided Mederois on a couple of other occasions when he tried to land the same spinning back kick that eventually precipitated the end of the fight.
With just under a minute to go, Medeiros walked Proctor down and led him across the cage before unleashing another spinning back kick that landed directly to the midsection.  A sickening thud rang out through the Pearl Arena as Proctor dropped to his knees.
Medeiros wasted no time following up and grabbed a guillotine choke, pressuring Proctor against the cage, and there was no place to go.
Proctor's tap out came at 4:37 in Round 1.
The victory by Medeiros moves him to 2-0 in his last two fights with both ending in spectacular fashion. 
---
---