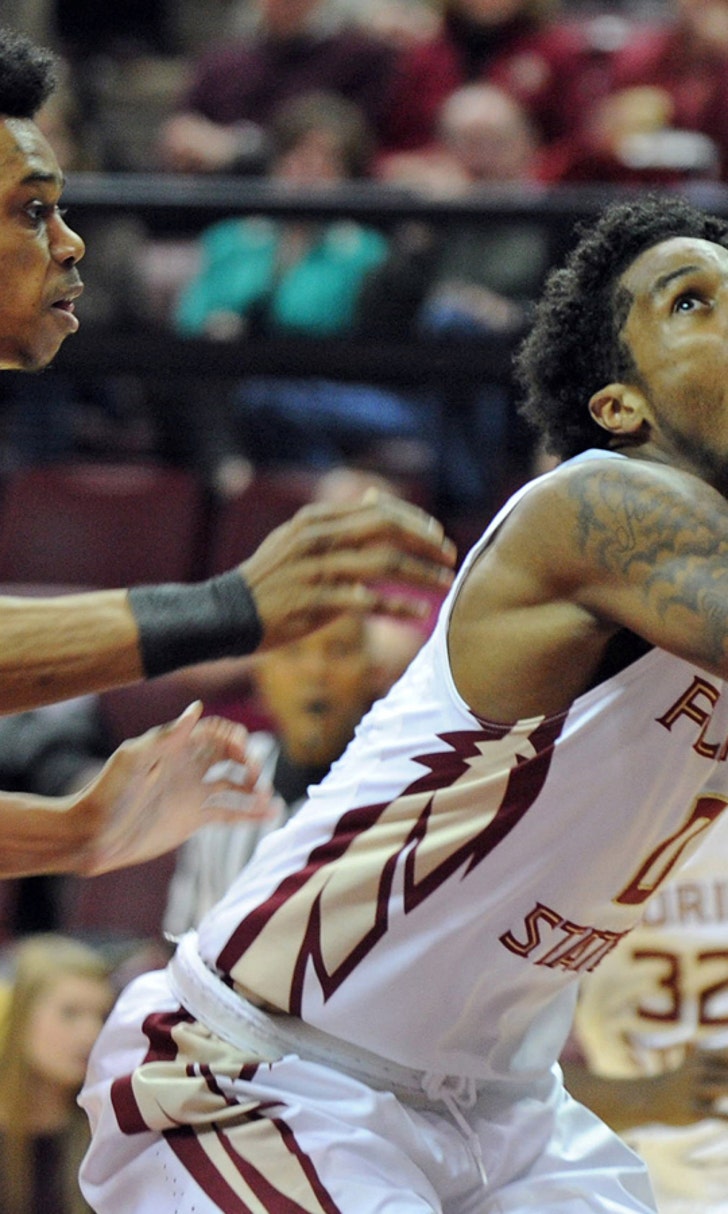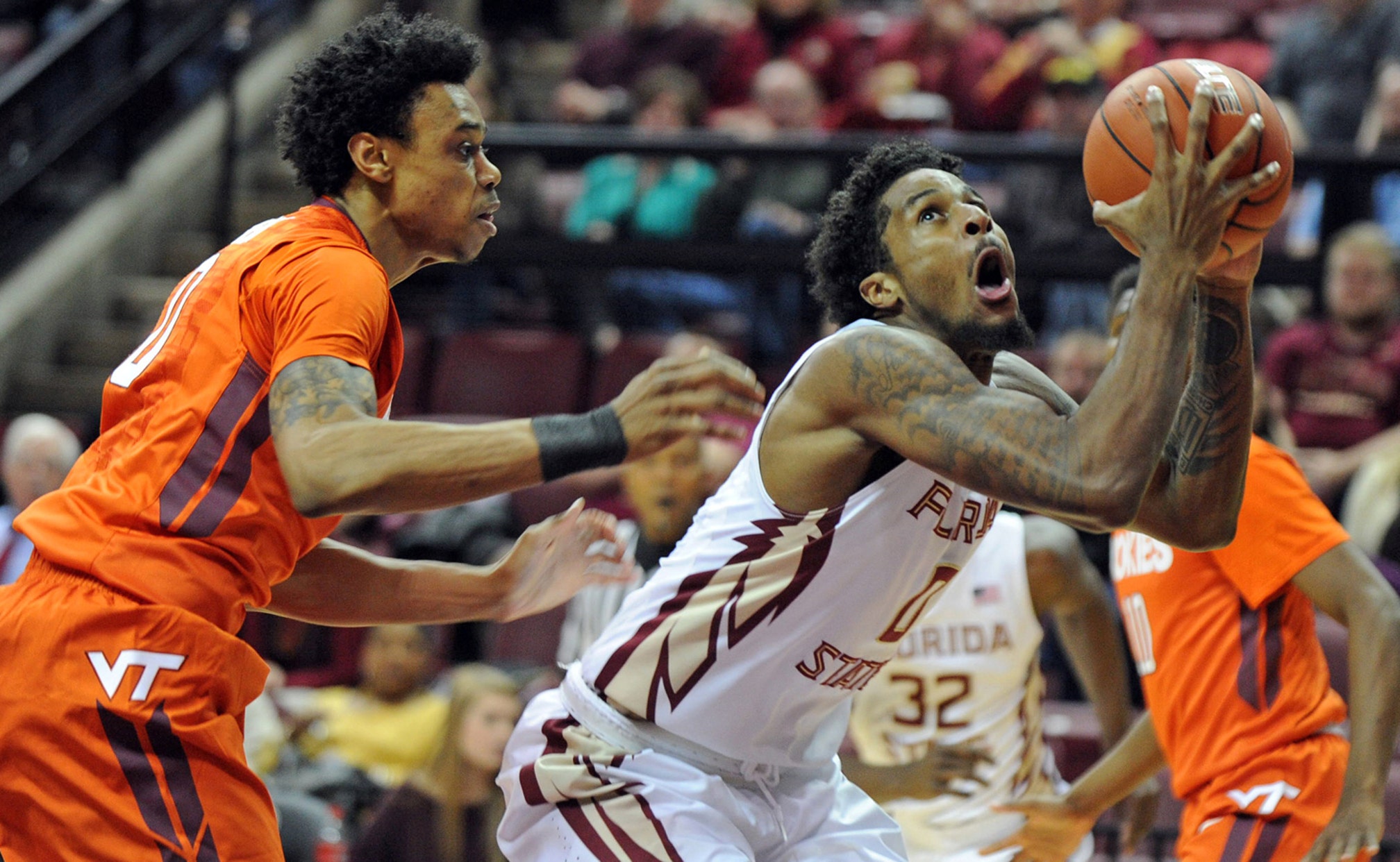 Xavier Rathan-Mayes leads FSU past Virginia Tech for first ACC win
BY foxsports • January 6, 2015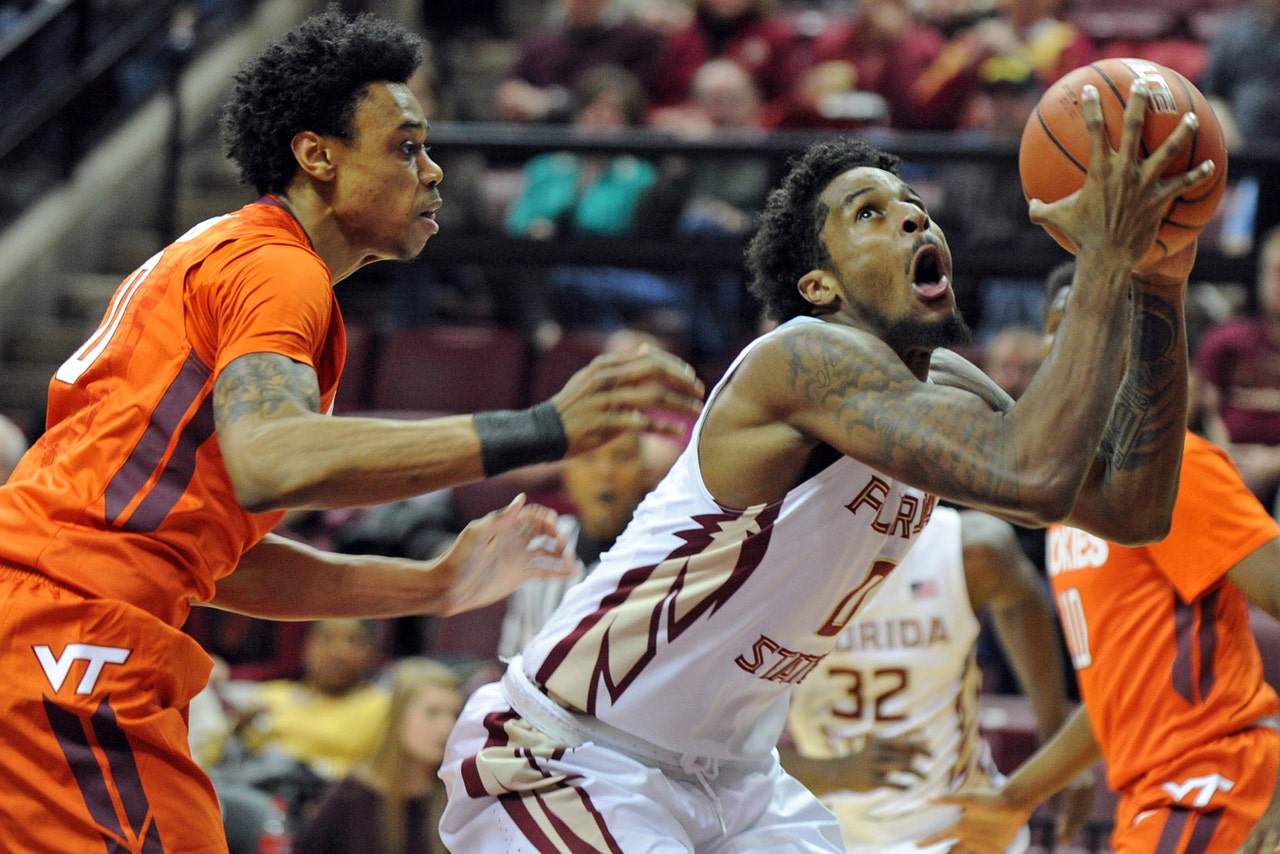 TALLAHASSEE, Fla. (AP) -- Florida State used its best shooting half of the season to grab its first Atlantic Coast Conference win.
Xavier Rathan-Mayes scored 18 of his 22 points in the first half as Florida State pulled ahead early and never looked back, beating Virginia Tech 86-75 on Tuesday.
Devon Bookert had 16 points for the Seminoles, who shot 19 of 26 (73.1 percent) in the first half and made 7 of 10 3-pointers.
"We probably set a record for defensive field goal percentage," Virginia Tech coach Buzz Williams said. "They went on a run there where they scored 10 consecutive times."
Robbie Berwick, who was averaging 2.6 points coming into the game, had a season-high 13 points for FSU (9-6, 1-1 Atlantic Coast Conference).
Rathan-Mayes shot 8 of 14 from the floor and Berwick made 5 of 8 shots as the freshmen helped Bookert carry the scoring load.
"X and Robbie have a real talent to shoot the ball but it hasn't really shown yet," Bookert said. "This shows their talent."
For a Seminoles team that is still adapting to life without leading scorer Aaron Thomas, who was dismissed from the team in December, seeing the freshmen be selective with their shots and make them was encouraging as FSU heads into the conference play.
"For them to come into their second ACC game and make a difference like that, it gives us the impression that those guys will have bright futures," Florida State coach Leonard Hamilton said.
Florida State jumped to a 53-45 lead at halftime and was in control the rest of the way. Virginia Tech cut the lead to 70-63 with 6:44 to go on a dunk by Satchel Pierce, but that was the closest the Hokies (8-7, 0-2) would come.
Virginia Tech committed 24 personal fouls, which the Seminoles converted into 24 of 35 free throws (68.6 percent). The Hokies started four guards against a Florida State team that rotates three 7-footers.
The Hokies lost their third straight game after falling at West Virginia and at home to Syracuse. Virginia Tech has been outrebounded by a combined 42 boards in those three losses.
"We're going to be size-deficient and we can continue to address it as best we can," Williams said. "It's hard to win on the glass."
Freshman Justin Bibbs scored a season-high 25 points and Adam Smith had 24 points for Virginia Tech. The Hokies shot 24 of 58 (41.1 percent) from the floor.
Florida State finished 27 of 52 from the floor (51.9 percent).
"I thought our shot selection was good," Hamilton said. "We made the extra pass. We created opportunities for each other."
Florida State outrebounded the Hokies 42-22, including 15 offensive boards.
TIP-INS
Florida State has won 10 straight home games against Virginia Tech in a streak that dates to February 1991.
Virginia Tech's Jalen Hudson returned to the lineup after missing the Syracuse game with lower back pain. Hudson had four points in nine minutes.
UP NEXT
Florida State will play at Syracuse on Sunday.
Virginia Tech will play at Louisville on Jan. 13.
NOT BOUNCING THEIR WAY
Virginia Tech struggled to rebound without forward Joey Van Zegeren, who has been suspended indefinitely by coach Buzz Williams. FSU outrebounded Virginia Tech 42-22 in the Hokies' second game without Van Zegeren, who led the team with 5.3 rebounds per game. Guard Adam Smith led Virginia Tech on Tuesday with four rebounds.
CLOSING IN ON 100
Devon Bookert had four 3-pointers on Tuesday to give him 97 for his career. The junior guard looks to become 20th player in Florida State history to have 100 or more career 3-pointers.
---