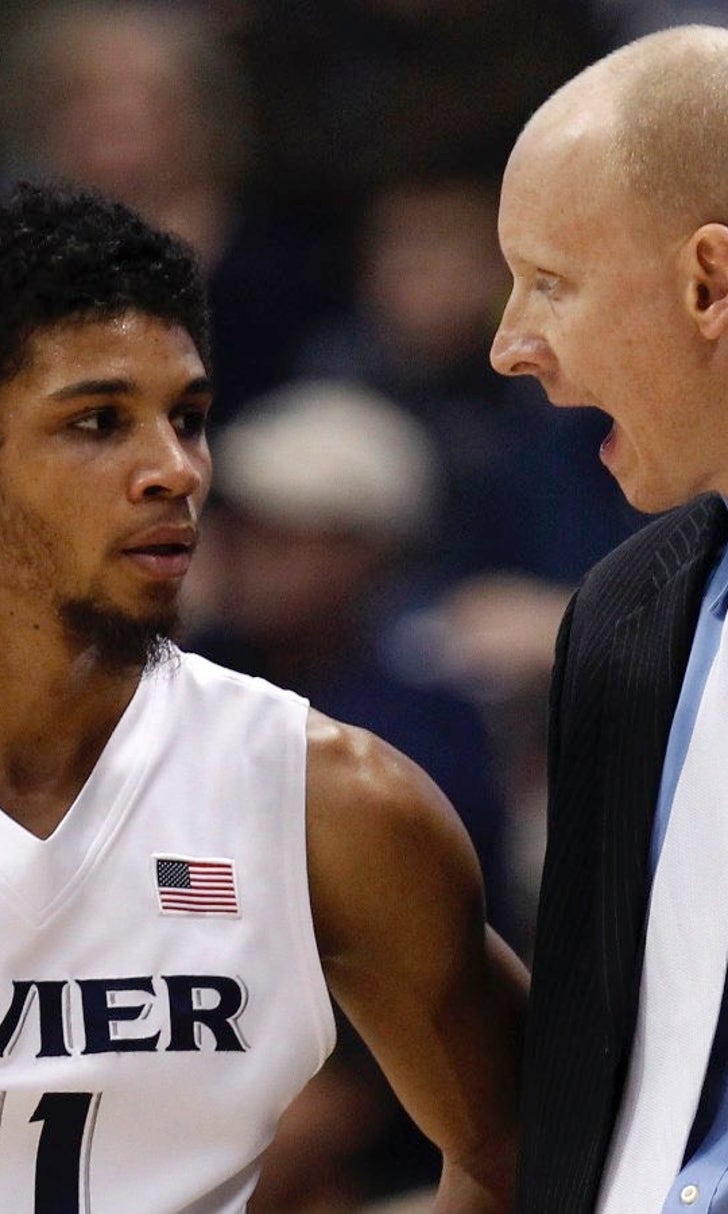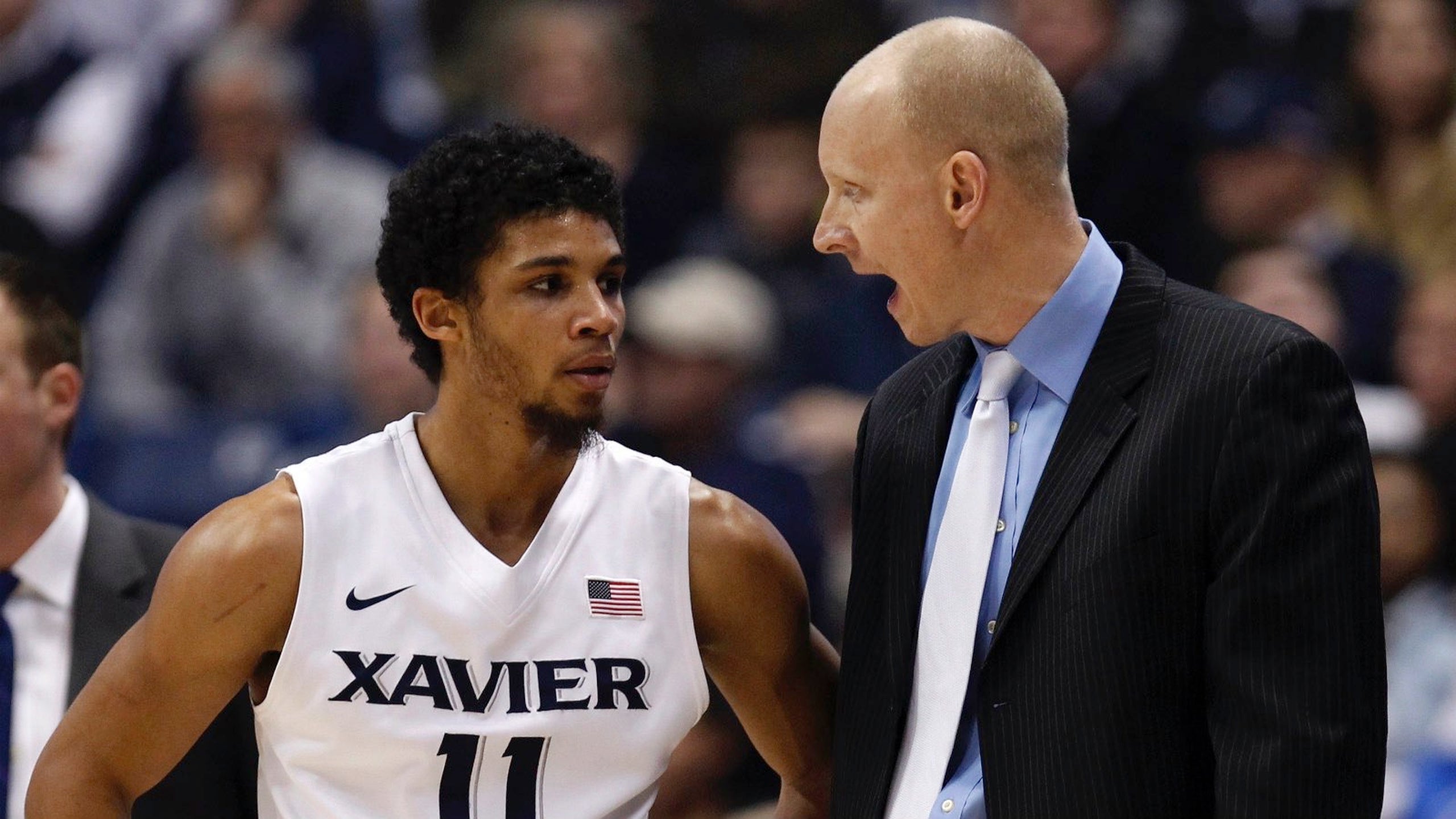 Xavier looking for leadership after loss to Creighton
BY foxsports • February 5, 2015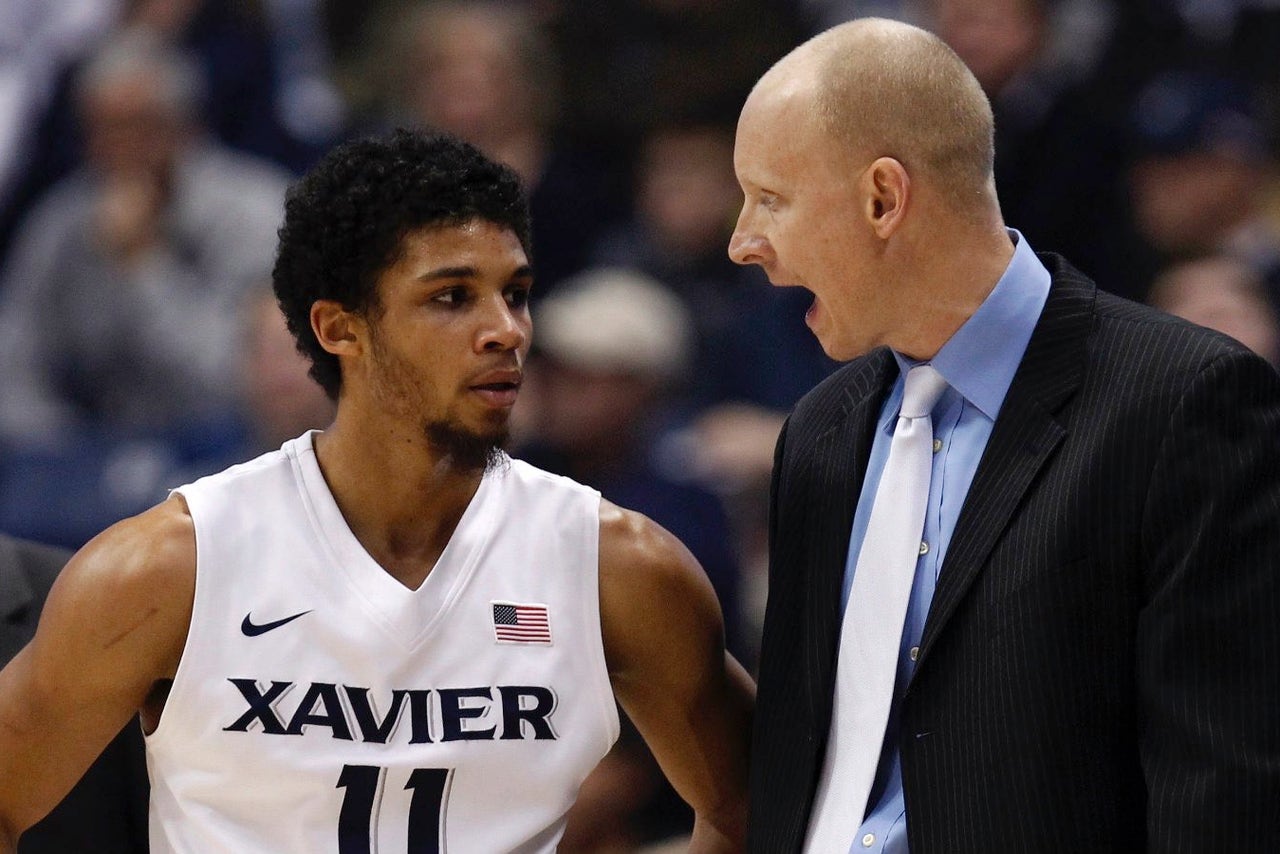 CINCINNATI -- Cintas Center has been a good home for Xavier University. One hundred ninety-nine times the Musketeers have sent their on-campus arena fans home happy with a victory, including 11 straight times this season. Win No. 200 was all but assured to come Wednesday night against Creighton.
All but...
Celebrating 200 will have to wait for another day.
Xavier came out sluggish for the third straight home, falling behind by as many as 10 points in the first half, and this time the Musketeers didn't have enough to close out a comeback as they lost 79-72 in overtime to a team that came into the game with just one Big East win in 10 tries. After an impressive win against Georgetown on the road last week for their first Big East victory away from home, the Musketeers have lost consecutive games to fall to 14-9 overall and 5-6 in the league.
Sophomore guard Myles Davis said there were plenty of could'ves and should'ves in the game. But he said he doesn't see a problem with team leadership, that there is only so much a player can do to motivate another into wanting to do what's necessary from the outset.
His head coach Chris Mack disagrees. He knows much of the fault lies at his own feet.
"A lot. A lot. It's frustrating," said Mack.
But there has to be accountability from the players, and Mack isn't seeing enough of that at this late point in the season. Xavier has trailed by double digits in the first half in six of its last seven games, with the win at Georgetown being the lone exception. It was able to rally for wins against Marquette and DePaul but lost the other four games.
"That's a leadership issue then," said Mack. "If our team can't come out with energy? That's three home games in a row we had to rally and scrape to come back from a double-digit deficit or an eight-point deficit. That is a leadership issue. That's 100 percent a leadership issue.
"I don't know who it is. I don't know who our leader is. I don't know who is going to take charge of our team being ready to play."
That's a tough statement to make entering the final month of the season. Wednesday was the first of five home games for Xavier this month. Only twice do the Musketeers have to leave town, with one of their three road games being the Crosstown Shootout at Cincinnati.
"We could've been ready to play from the jump," said Davis, who had 11 points, four rebounds and four assists coming off the bench. "We could've tried to play hard for 40 minutes. We could've boxed out. We could've rebounded. We should've done more but we didn't and that was our problem tonight."
Troubles that have been issues for the Musketeers all season, namely when it comes to guarding 3-point shots, were pervasive again against a Creighton team that while last in the Big East in scoring (58.6 points per game in league play) was first in the conference making eight threes a game. The Blue Jays made 10-of-24 attempts from behind the arc Wednesday. When they did miss, they got enough second chances to prove decisive.
James Milliken hit 3-pointers on Creighton's first two possessions of overtime. Both came after the Blue Jays tracked down offensive rebounds on missed threes. Those were two of the 12 offensive rebounds Creighton had in the game.
No team in the Big East has allowed more 3-point attempts than Xavier, now up to 483. Opponents have made 35.4 percent of those attempts, the second-worst defensive percentage in the conference.
"Our inability to get a defensive rebound, really the entire game but certainly in key moments down the stretch is the reason we're sitting here with a loss," said Mack. "That, to me, is 90 percent of our issue tonight."
Creighton came into the Cintas Center ranked No. 9 in the country last year only to leave with a loss. The Blue Jays came into this game struggling with a 10-13 record, including losses by 21 points at Villanova and 27 points at home against Georgetown in amongst its last three games.
"We hit rock bottom against Georgetown," said Creighton head coach Greg McDermott. "For the first time all season we acted defeated during a game."
The Blue Jays never acted defeated Wednesday. They went on a 14-2 run in the first half to take a 23-13 lead with 7:23 left before halftime. Xavier didn't shoot well in the first half, going 8-of-22, but sophomore Jalen Reynolds had 10 points, including making all six free throw attempts he took, to keep XU in the game. It trailed by just three points, 32-29, at the break.
The Musketeers opened the second half on a 15-5 run to regain the lead, 44-37, and seemingly control of the game. McDermott called timeout at 13:27 but that was only going to be a temporary salve. Xavier was primed to continue this run.
Until it wasn't.
Creighton answered with another 14-2 run of its own to grab a 51-46 lead.
The game would be tied five times and see four lead changes in the final 8:02 of regulation. Both teams had chances to win in regulation. Once Creighton got the lead in overtime, Xavier never caught back up.
The Musketeers host Providence on Saturday. Maybe Cintas win No. 200 will come then. They can't afford to wait until halftime to find out.
---