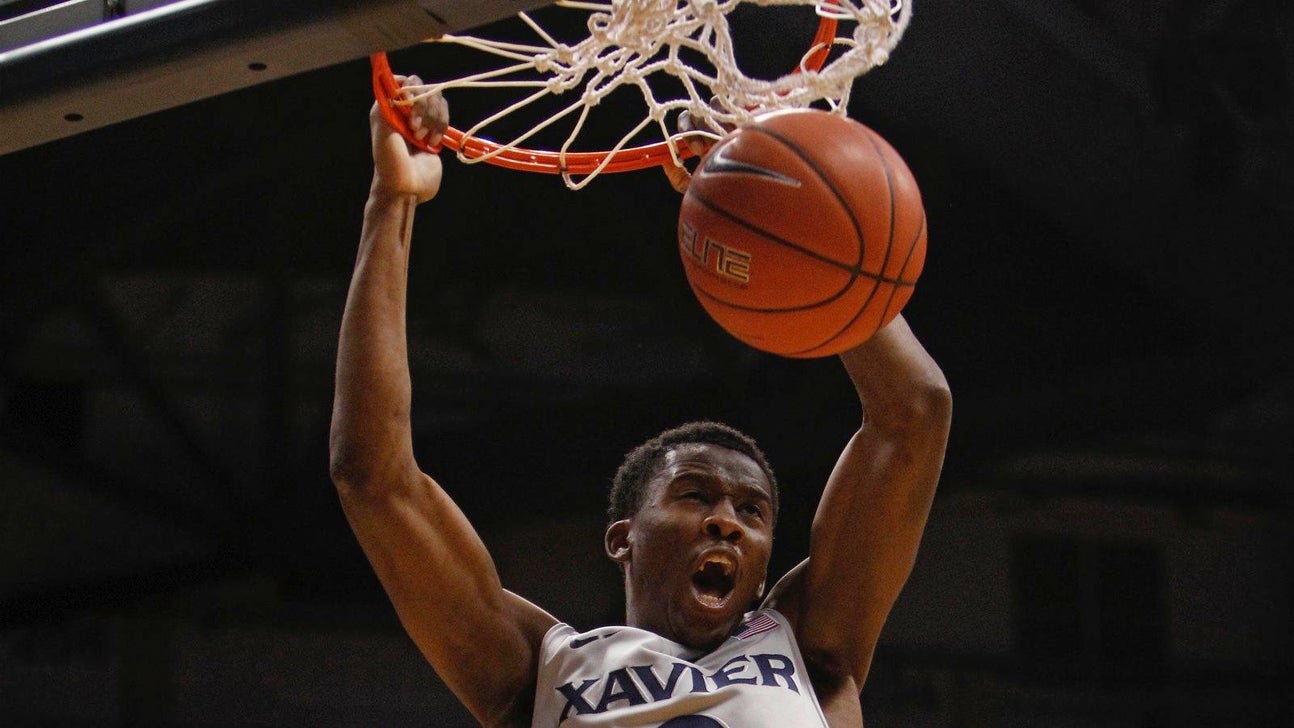 Xavier in familiar place vs new foe in NC State
Published
Mar. 17, 2014 7:25 p.m. ET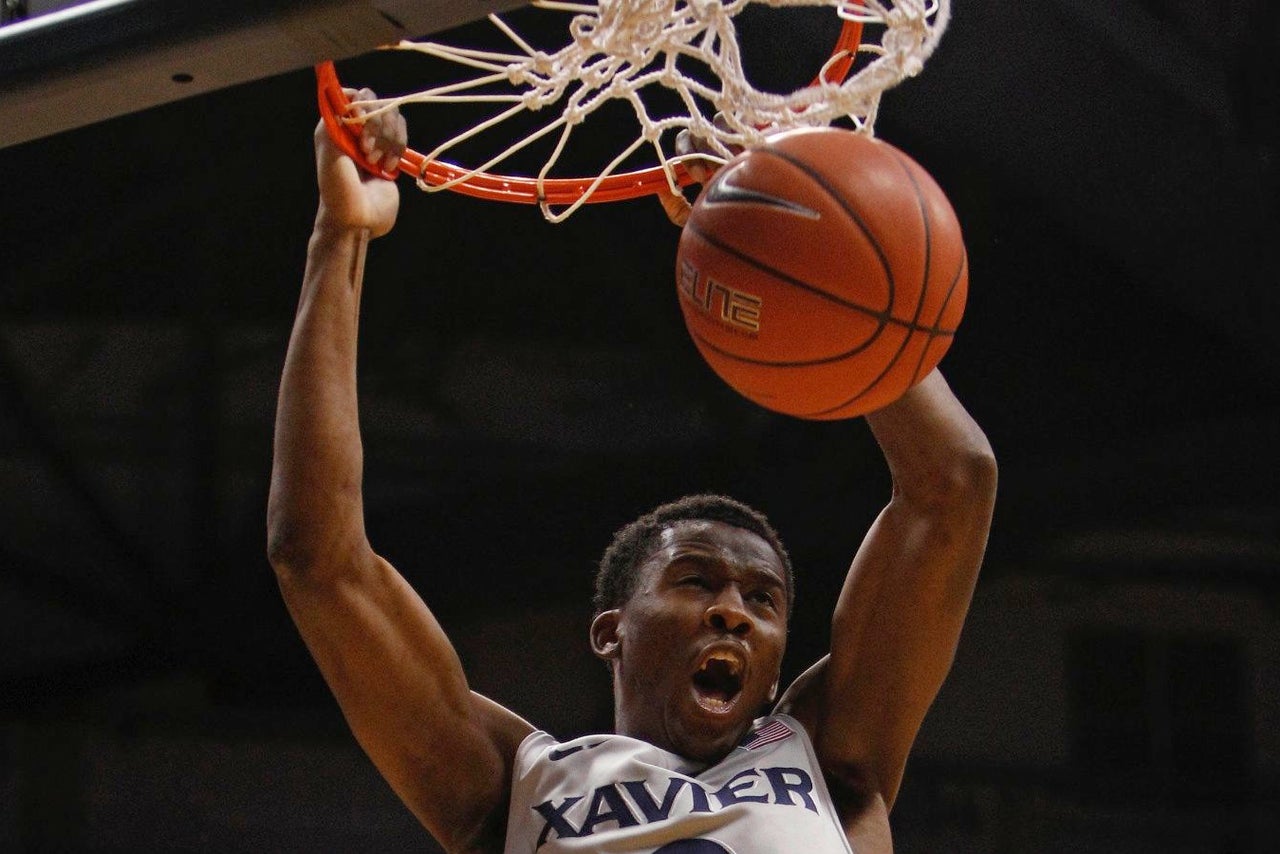 DAYTON, Ohio (AP) -- Get on Interstate 75, drive north for less than an hour, play in an arena that's been a mainstay on the schedule for decades. Seems like Xavier has a built-in advantage for its opening NCAA game.
Oh, but those slow-to-forget Dayton fans will try to do something about it.
The Musketeers (21-12) play a First Four game against North Carolina State (21-13) on Tuesday night at the University of Dayton Arena, the site of many storied games against the Flyers. That rivalry went into hiatus when Xavier moved into the Big East this season, leaving the Flyers and the Atlantic 10 behind.
Both teams reached the NCAA tournament -- Dayton plays Ohio State in Buffalo on Thursday. Many of their fans will still be at home on Tuesday, intermingled with the Xavier fans in the stands.
It's not going to be all cheers for the home team.
"I'm sure it will be a bit of oil-and-vinegar tomorrow night," Xavier coach Chris Mack said.
Five things to watch in their First Four game:
ROOMMATE REUNION: The teams have never played, but they have one close tie. Sophomore Semaj Christon, who is Xavier's leading scorer, was the roommate of sophomore T.J. Warren, the ACC's player of the year and top scorer, when they played together at Brewster Academy one year. They've kept in contact and are looking forward to going against each other.
"We have a good relationship," said Warren, who is averaging 24.8 points per game. "I'm familiar with his game. He's from Cincinnati, so it's not too far from here. So it's going to be a lot of fun to play against him in the NCAA tournament. Really looking forward to it."
STOPPING WARREN: Warren is back on the same court where he had a rough NCAA tournament debut as a freshman. He scored only four points on 2-of-5 shooting during a 76-72 loss to Temple at UD Arena last March. The Owls' Khalif Wyatt scored 31 points despite an injured left thumb. The Wolfpack were one-and-done. "It was pretty tough, losing in the first round," Warren said. "Don't want to repeat that."
HOW IS STAINBROOK? Xavier suffered a big setback when center Matt Stainbrook -- the Big East's second-leading rebounder -- sprained his left knee in the second-to-last regular season game. He sat out the final regular-season game, a loss to Villanova, and played 15 minutes in a win over Marquette in the conference tournament. The knee was bothering him and he was limited to 9 minutes in a loss to Creighton the following day. How much he can play will have a significant impact on the game.
"I feel a ton better," Stainbrook said before practice Tuesday. "I've had a little more time to get my legs back."
ALL THOSE NEWCOMERS: Neither team has much NCAA tournament experience, which could come into play Tuesday night. North Carolina State has two players who played in the tournament last year. Xavier failed to reach the tournament last season, ending a streak of seven straight appearances and leaving the Musketeers short on March experience, too.
"We have so many young guys, this is a new experience for them," N.C. State coach Mark Gottfried said. "We need to make sure that we're not just excited to be here because when you're young, sometimes that happens."
"I think what tournament play comes down to is being yourself, not getting rattled by the environment," Mack said.
NOT AT HOME: The Musketeers will be the home team in theory. How it actually works out will be interesting with so many Flyer fans rooting against Xavier. When the Musketeers took the court for practice on Monday night, three red-shirted Flyers fans stood behind the basket chanting: "Let's Go Wolfpack!"
There's plenty of history in the arena for Xavier, which has played Dayton since 1919 in a hard-edged rivalry. Mack's wife, Christi, was inducted into Dayton's Hall of Fame this month in recognition of her basketball career with the Flyers. One of Xavier's greatest tournament moments came during the the A-10 tournament in 2004, when the Musketeers beat No. 1 Saint Joseph's and won four games in a row, knocking off Dayton on the Flyers' home court in the title game.
"I think it's going to make for a great environment," Mack said. "I'd rather play in a supercharged atmosphere than a hollow one, and we're going to have that tomorrow night."
---