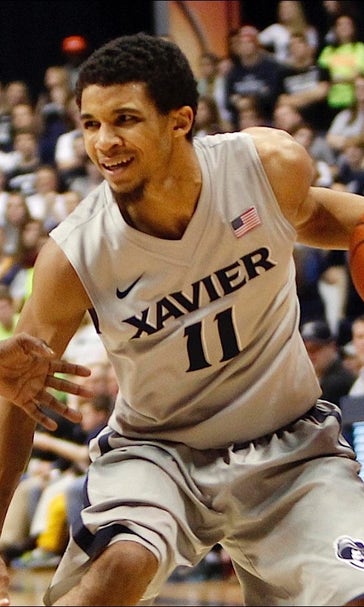 Xavier dominates IUPUI 66-43
BY foxsports • December 9, 2014
CINCINNATI, Ohio (AP) -- Travon Bluiett and Remy Abell combined for 23 points to lead Xavier to a dominating 66-43 victory over IUPUI on Tuesday night.
Bluiett made 5 of 9 from the floor to total 12 points and Abell was 2 of 3 from beyond the arc for 11 for Xavier (7-2).
IUPUI jumped out to a 10-3 lead and were ahead 12-8 at the midway point of the first half.
Xavier chipped away at the lead until the Musketeers held a slim 27-23 halftime lead. IUPUI's DavRon Williams nailed a 3 to start the second half, but the Jaguars went quiet after that. Xavier answered with a 24-6 run to lead 51-29 at the midway point of the final period. The Jaguars never recovered.
Xavier made 23 of 43 field goal attempts (53.5 percent) while limiting the Jaguars to 18-of-51 shooting (35.3 percent).
Marcellus Barksdale led IUPUI (2-6) with 10 points.
---