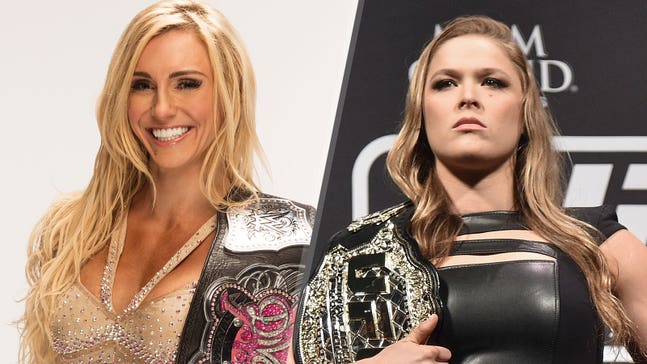 WWE Divas champ Charlotte ready for Ronda Rousey 'any time, anywhere'
Published
Oct. 28, 2015 7:08 p.m. ET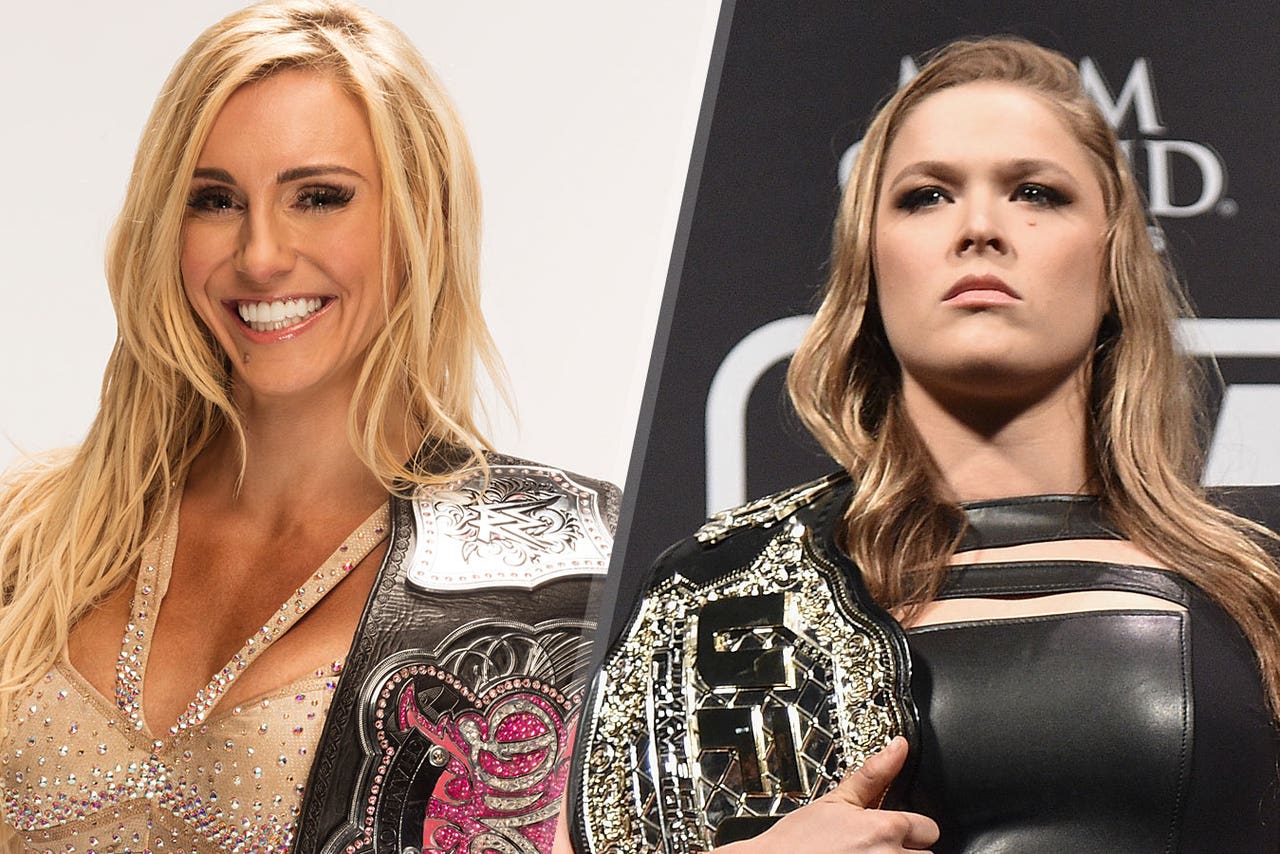 UFC bantamweight champion Ronda Rousey would like to add a WWE title to her accolades at some point, but she's going to have to go through current Divas champ Charlotte to get there.
Rousey talked about her long-term pursuits to be considered one of the greatest UFC fighters of all time while also looking to add championships from boxing, jiu-jitsu and even professional wrestling when speaking to the media on Tuesday.
"What I would love to do: I got an Olympic medal, I would want to retire from MMA as one of the greatest of all time, I would love to have the chance to be the boxing world champion, and I would love to have the chance to be a jiu-jitsu world champion. I'd love to have the chance to be the Divas world champion and just be the best of everything at one point," Rousey said.
Her declaration bout winning the WWE Divas title immediately caught the attention of the current champ, and she responded in kind on Twitter.
Following that statement, Charlotte fired back again on Wednesday with an additional challenge sent out to the current UFC champion.
Rousey has been a huge fan of WWE for many years and even made an appearance at WrestleMania this past April where she got involved with her friend Dwayne "The Rock" Johnson as well as WWE executives Paul "Triple H" Levesque and Stephanie McMahon.
Rousey mentioning her desire to go back to wrestling one day even earned a response from Triple H, who has been a longtime supporter of the UFC champion, and he said she'd be welcome back any time.
Rousey has said on several occasions in the past that she will go back to WWE at some point in the future when time allows.
Right now she's focused on facing Holly Holm at UFC 193 in Melbourne, Australia before flying to Indonesia in early 2016 to begin filming her next movie titled "Mile 22" alongside Mark Wahlberg.
At 28 years of age, Rousey has plenty of time to defend her UFC title and maybe even add a WWE championship along the way. 
---
---