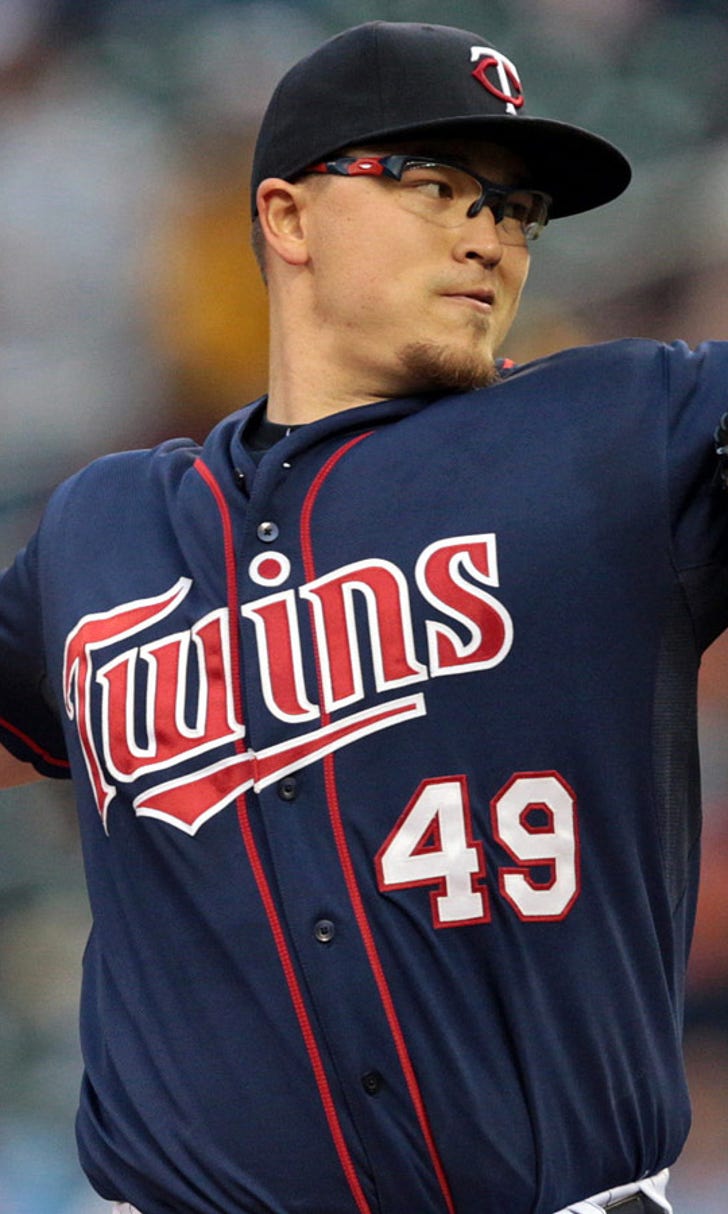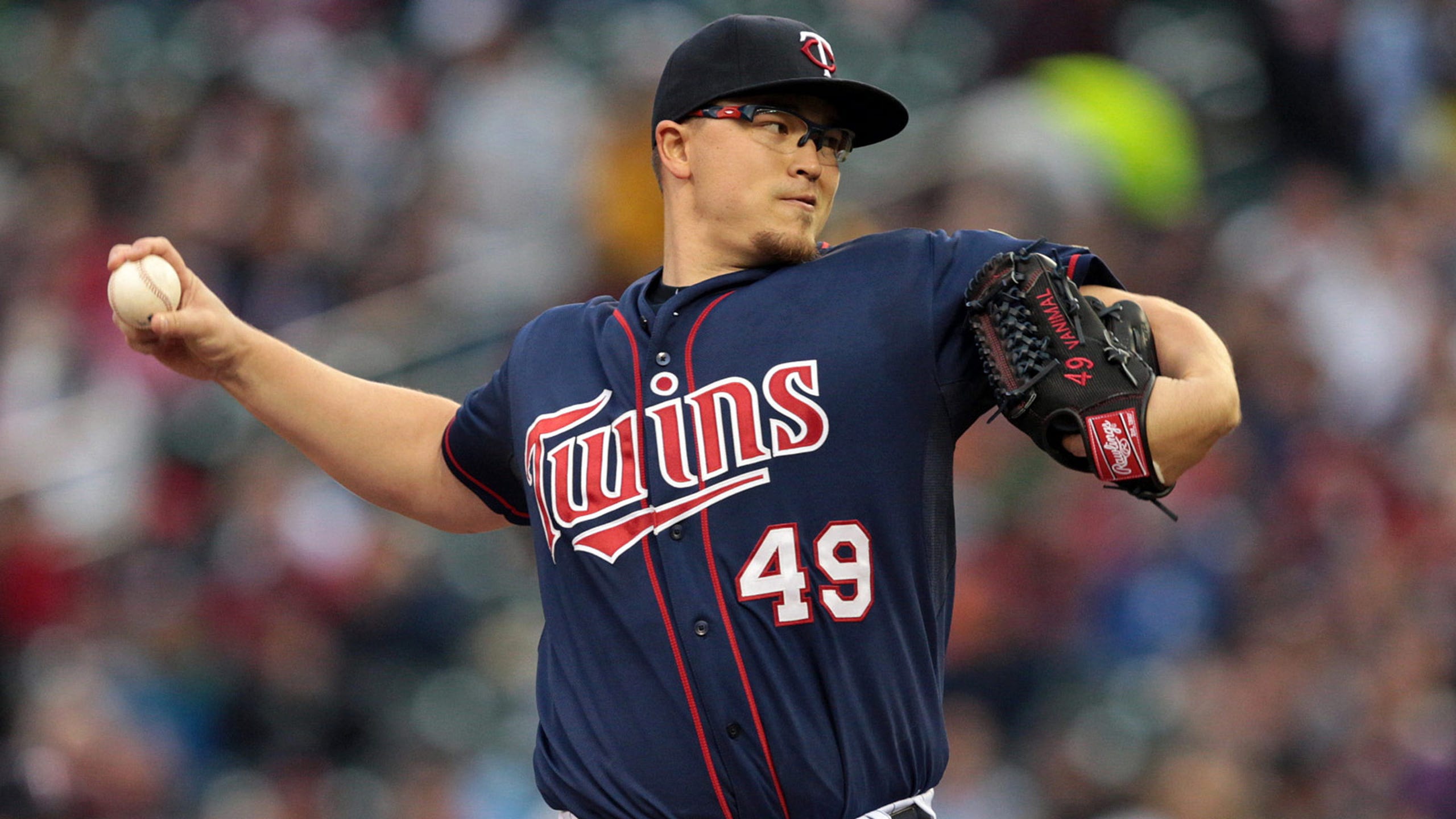 Worley loses weight, hopes to gain job
BY foxsports • February 28, 2014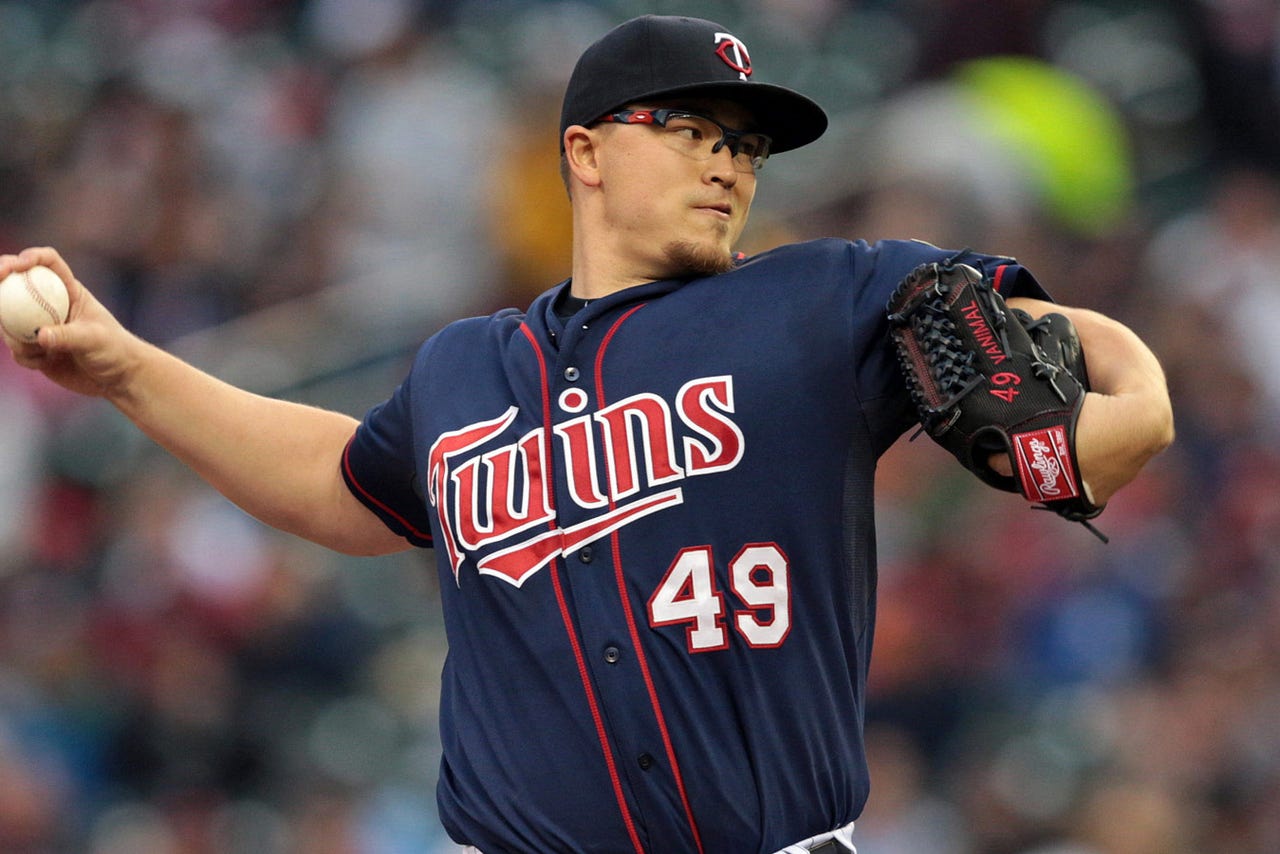 FORT MYERS, Fla. -- Something had to change for Vance Worley after 2013. So this offseason, he made a few big changes in his life.
The biggest of them this winter wasn't baseball related, but marrying Maricel Vivas in Philadelphia in November. Though Maricel did most of the planning for their wedding, it was still a stressful time for the 26-year-old Worley.
Aside from his nuptials, Worley also vowed to lose weight this winter. The Twins asked him to shed some pounds, and Worley did just that. He said Friday that he dropped 28 pounds this offseason with the hopes of being in better shape after a disappointing 2013 season.
"I was going to lose weight anyway just because I knew that last couple years, I had a lot of stress on my shoulders with stuff off the field family-wise," Worley said. "I turned to food, as some people do. I put on some weight."
Worley now checks in at around 230 pounds, but that statistic isn't as significant as the ones he'll have to produce on the field this spring. Tabbed as Minnesota's Opening Day starter last year, Worley's major-league season lasted just 10 games as he was eventually demoted to Triple-A Rochester. Injuries in Rochester cut his season short and he didn't pitch after July 7.
A less-than-stellar and injury-plagued season is one Worley is trying hard to forget.
"I don't even think about it," said Worley, who was 1-5 with a 7.21 ERA in 10 starts with the Twins. "I wasn't too happy with that year and how it went. I just put it behind me, and I've just got to worry about today."
Worley is one of several candidates battling for the fifth and final spot in the Twins' starting rotation. He came into camp last spring after a trade with Philadelphia, fully expected to win a starting job. Now, his immediate future is not so certain. He'll have competition from Samuel Deduno, Scott Diamond and Kyle Gibson, all of whom are fighting for one job in the rotation after Minnesota signed Ricky Nolasco and Phil Hughes and re-signed Mike Pelfrey this winter.
Given his subpar season last year, Worley knows this spring is a big one for him if he hopes to earn that spot as the No. 5 starter.
"Just making the team is all I really care about," Worley said. "I can only go out there and do so much. It's really up to them whether they want to keep me around or not."
It's a bit complicated in Worley's case because he is out of minor league options. That means if the Twins want to send him to the minors at the start of the year, he must first pass through waivers. There's a chance another team could claim Worley, meaning his time with Minnesota would end before it had much of a chance to get off the ground.
The same is true in the cases of Deduno and Diamond, who are also out of options, and it's unlikely that all three will break camp with the Twins. Minnesota could move one of them to the bullpen, but Worley, for one, says he still intends on starting.
Having to work around the issue of minor-league options is something Minnesota's front office will have to keep in mind, but it won't necessarily be a determining factor as to whether Worley or anyone else makes the team.
"It can play a role, but it's not the be all, end all. If somebody's not pitching well, what are you supposed to do, just put them on because they're out of options?" said Twins assistant general manager Ron Antony. "Maybe that's as good as they're going to get. They still have to earn their spot on the team. If it comes down to all things being equal, they might get a little bit of an advantage over somebody who does have options."
Worley pitched in Thursday's intrasquad scrimmage, the first time he faced live batting since last July with Rochester. He gave up a run on three hits in two innings of work and will make his first Grapefruit League outing sometime next week.
Spring is often a crucial time for young players hoping to earn their keep. The same can be said for veteran pitchers like Worley who are battling for a big-league job.
"We'll see what happens," Worley said. "It all depends on how we do individually, and if we all do good then it's only going to make it tougher for them to make a decision."
Follow Tyler Mason on Twitter
---