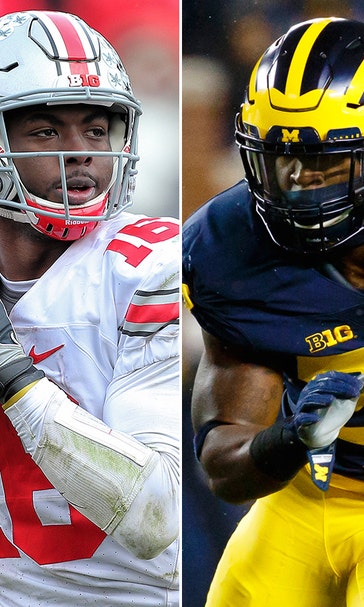 Woodshed Top 20 college football rankings: Week 12
November 22, 2016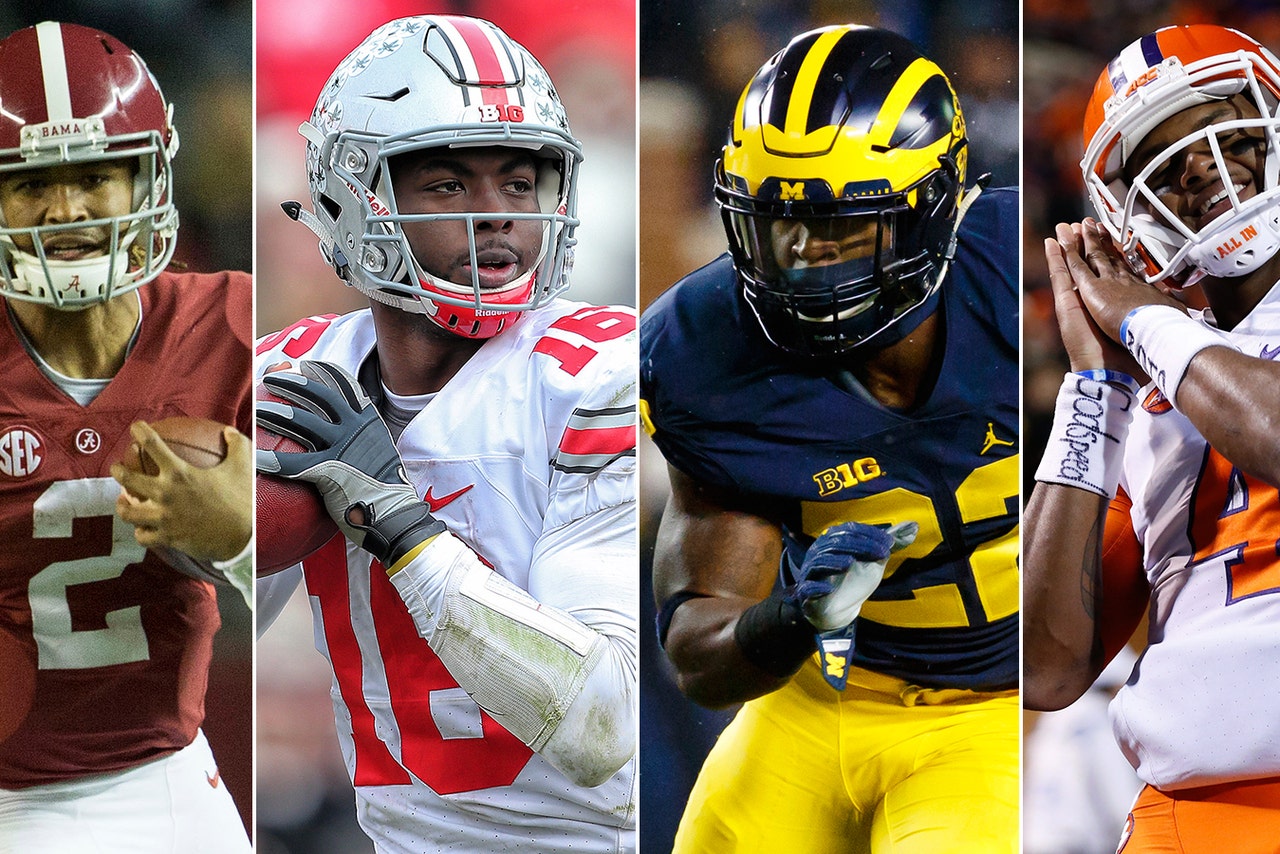 Finally, it is RIVALRY week!
November is the month where the cream rises to the top. It's also where we look at the fallen and scratch our heads. It doesn't matter what the college playoff picture looks like this week, it's next week when the picture becomes much clearer. But in case you need to know who's in today, try Alabama, Ohio State, Michigan and Clemson on for size.
Louisville disappeared from the college football landscape this week after getting sacked by Houston last Thursday. The 36-10 drubbing by the Cougars' genius coach Tom Herman did a few things:
1. The Cougars watered down the ACC, giving Clemson less of a resume now.
2. Did the Heisman race just open up a little? Lamar Jackson is electric, exactly what I want to see in a Heisman candidate. But, my only issue is he disappears in big games. I believe many votes are yet to be casts. Can somebody else step up this week with a big game?
3. Tom Herman is the next head coach at ____? Insert a school program that could use him! Texas seems to be the leader in the clubhouse, but if I'm LSU or even Notre Dame, I'm looking at the next big college coach. Herman is that good. Texas is home for him, so if he decides to head to Austin, there goes all the Lonestar State recruits!
Meanwhile, there's something else that bugs me.  Can we take a chill pill on USC being a playoff team? They have three losses -- to Alabama, Stanford and Utah. END OF STORY. This isn't lose early, get back in anymore. If a team loses three games, they should be out unless everybody else has lost three games. It's about the best teams in college football, and clearly USC wasn't even close against Alabama. The Pac-12 is a smidge better than the Big 12, so seriously simmer down people.
A lot of people just don't want to face reality. The AP top five has three Big Ten teams in Ohio State, Michigan and Wisconsin. That hasn't happened since 1960. All three of them have a defense.
The stat of the week for me? West Virginia's Justin Crawford rushed for 331 yards on 24 carries in a 56-28 loss to Oklahoma. It was the third highest total in school history. Again, just tells me that the Big 12 doesn't have a defense anywhere in the conference.
There was a lot of discussion at the Thanksgiving office meal about the possibility of the Florida Gators and/or Penn State Nittany Lions making the playoff if they win their conference title games.
Ponder that one a second. It could be USC, Florida, Penn State and Clemson. Now ask yourself this question -- is that really what you want to see in the playoff when you know Alabama, Ohio State and Michigan are better than all of those teams? If this happens, expect the talk of an eight-team playoff to ramp up.
Everybody loves chaos when it comes to college playoffs!
OK, Woodshed time! Strap on the seatbelts:
1. ALABAMA (11-0)
The Tide had themselves a nice bye week vs. Chattanooga. Why on earth is an FCS team even on the schedule for Ala-freaking-Bama? Are you aware that their resume isn't as polished as one would think? First off, Alabama struggled to a 31-3 victory, and I say struggled because it was 14-3 at the half. Chattanooga is a playoff team in the FCS, but you'd think the best team in the nation would put up at least 50 points against them. Schedule North Dakota State if you're going to play somebody like that. No, wait, Iowa did and lost.
Alabama has the Iron Bowl this week against Auburn. Everybody will tell you that anybody can win this game. But let's be honest, as much as you want to push up another opponent in the SEC vs. Alabama, they just aren't that good. Auburn is Iowa in the Big Ten, and that's slap in the face to Hawkeye fans. Actually I'd like to see Auburn vs. Iowa in the Outback Bowl.
Oh, did you hear that Alabama just signed on to open with Duke in 2019? I wasn't aware that 'Bama had a basketball program? Perhaps Duke will give them a better game than USC. Yawn!
2. OHIO STATE (10-1)
To all those people who are scratching their heads over a 1-point victory over Michigan State, how many times do I need to say this, it's really the weather elements that slow down Ohio State more than the opponent. The Buckeyes can't throw the ball if it's windy, that is fact. I challenge any SEC or ACC team to play in the snow or November rain. Yes, cue Guns N' Roses for the rest of the article. The fact is, the Buckeyes got the victory at Michigan State which is not an easy thing to do in the snow. 
Enough about last week. It's time for the game vs. the team up north for all the marbles. Both teams are legit. Ohio State must get the ball to Curtis Samuel about 15-20 times. He is the only player in the nation with over 600 yards receiving and 600 yards rushing, but he had only eight touches vs. MSU. He's a game changer. Look for him to have a big game vs. Michigan. Speed kills, and OSU has more of it than the Wolverines.
Ohio State wins this game by 14 and it will be won in the trenches on both sides of the ball. Michigan's defense is special, but they haven't faced a good offense all year... yet. While all eyes will be on Samuel this week, it will be quarterback J.T. Barrett running the ball that moves the chains. Dontre Wilson, if he's on the field, will look to make an impact. He hasn't been heard from since Michigan baited him into a fight in Ann Arbor his freshman year. We'll see Saturday at noon who is the No. 2 team in the nation. It's the only game on the schedule that matters to OSU fans, that's a "fack."
Lost to No. 8 Penn State
3. MICHIGAN (10-1)
This is a must win for Jim Harbaugh's program and I'm not crazy to think that. I say that because this is Ohio State's down year due to playing a lot of youth, while Michigan features more upperclassmen. What's the saying? Those who stay will be champions.
That being said, OSU owns Michigan, winning 11 of the last 12 clashes. It's a rivalry game, so anything can happen. Michigan studied Ohio State film during its bye week, halfway through the season. I'm betting that OSU studies Michigan every week.
With Lamar Jackson slipping a bit, both J.T. Barrett and Jabrill Peppers have an opportunity to steal some Heisman votes. Big players... make big plays... in big games! If Peppers scores on a punt return, expect to see a Heisman pose like the one Desmond Howard made famous, because Peppers is that flamboyant.
I've been wrong before, but I don't think I am this week regarding this matchup. I've watched every game these teams have played. Michigan has not faced a team with the speed of Ohio State. Even with the teams matched up evenly, I would give the nod to the better coach, who I believe is Urban Meyer. There is a reason why Urban Meyer has never lost two games during a regular season in his Buckeyes career. By the way, looking at just the resume, Michigan should be ranked higher. But now you see the committee is looking at who at team lost to rather than who they beat.
Lost to unranked Iowa
4. CLEMSON (10-1)
The Tigers aren't out of the woods quite yet. Yes, they are penciled into the College Football Playoff. But with Louisville falling this past week, it waters down the league a bit. Many believe the Cards are better than Dabo Sweeney's Tigers, even though Clemson won head to head. But the game did come down to a yard, and the game was in Death Valley.  
Deshaun Watson is one of the best players in college football, and probably should win the Heisman, but for some reason or another, the Tigers just haven't passed the eye test.
What happens if they lose to South Carolina this week? It is a rivalry game. Wait, I'm reminded by Florida fans that Will Muschamp doesn't win those type of games.
By the way, Clemson has the easiest route to the playoff. I believe Alabama has more of a chance to drop a game than the Tigers do.
Lost to unranked Pitt
5. WISCONSIN (9-2)
The Badgers have done everything they have to do to get right behind the two teams that beat them. At this point, you just have to look at the teams below them. Who would win in head to head competition? If the Badgers win out, it's going to be a very tough decision for the playoff committee, especially if Ohio State wins out. Wisky ranks ninth in team defense, which is why they are as good as they are.
Lost to No. 2 Ohio State, No. 3 Michigan 
6. OKLAHOMA (9-2)
Oh my, the Sooners have climbed back into the picture by doing what they do best... winning the Big 12. Like Wisconsin, they are guilty of losing to teams that are better than them. Bob Stoops went to Morgantown this past week and took the Mountaineers to the Woodshed. WVU was ranked 14th with only one loss on the season. Oklahoma hung 56 on 'em. The Sooners are 1-2 vs. ranked opponents. Next up is 10th-ranked Oklahoma State, so the resume has a chance to get better. Whether it's good enough to get in, I doubt it.
Lost to No. 2 Ohio State, No. 18 Houston 
7. WASHINGTON (10-1)
The Huskies got back to their winning ways with quarterback Jake Browning throwing for 338 yards and a pair of touchdowns in a 44-18 victory over Arizona State. The issue is that their resume needs work. Beating Washington State would help, but it still wouldn't be better than the teams above them.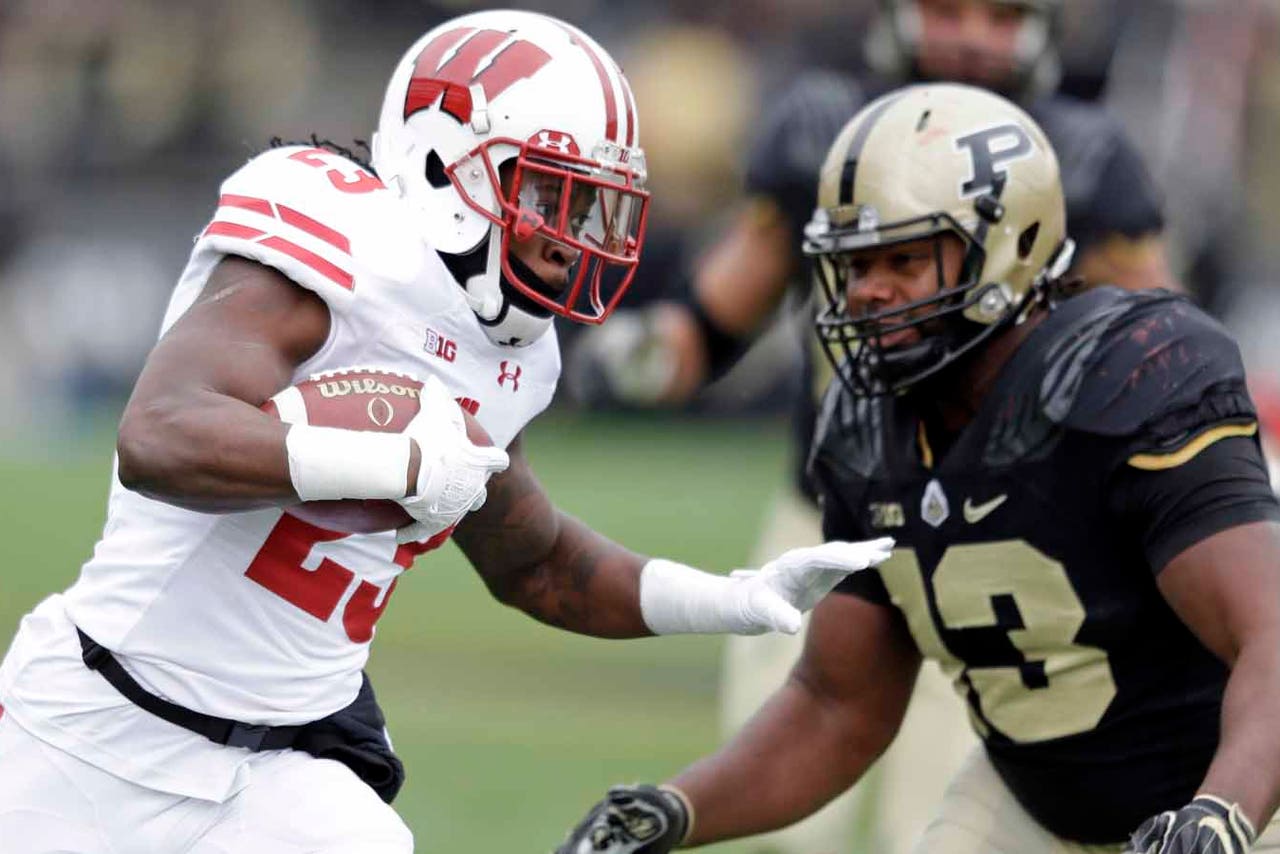 Lost to No. 20 USC
No. 8 PENN STATE (9-2)
The Nittany Lions are one victory away from going to their first Big Ten Championship game in Indianapolis. Last week, PSU throttled Rutgers like every other team in the Big Ten. This week they host Michigan State. The Spartans are playing inspired football for a 3-8 team. It wouldn't surprise me to see Mark Dantonio pull an upset of Penn State. If they do, they'll have to stop Saquon Barkley, who ranks 17th in the nation in rushing with 1,205 yards (5.6 yards per carry).
Lost to unranked Pitt and No. 3 Michigan
No. 9 FLORIDA (8-2)
"It's a great time to be a Florida Gator," says Eric, who does a daily drive-by to tell me how grrrreat the Gators are. I did not predict Florida beating LSU because they virtually have zero offense. So a 16-10 victory doesn't surprise me one bit. It's Florida's best win in my book. LSU, in my opinion, was wrong to make the Gators come to Baton Rouge to play, so it's fitting they lost. The game was originally scheduled for Gainesville in October, but postponed due to Hurricane Matthew.  
The Gators are going to Atlanta to play Alabama, that's all that matters. But it's almost like the Gators won by default. Georgia and Tennessee this was supposed to be your year! I will say this, the Gators defense is on point. They are giving up an average of 13 points per game and rank third in total defense. But then again, kids, can we really brag about the SEC East division?
Next up for Florida is a non-conference game with Florida State that only has worth when it comes to the recruiting battles in state. Losing to the 'Noles this week only hurts their recruiting progress, Florida is still going to Atlanta win or lose.
Lost to No. 24 Tennessee, unranked Arkansas
10. COLORADO (9-2)
Colorado rolled over No. 23 Washington State 38-24. Now they get to face Utah for the Pac-12 South title. If they win, they are champs. If they lose, they share the title with USC. But they lost to USC, so the Trojans have the tiebreaker. 
Lost to No. 3 Michigan, No. 12 USC
No. 11 USC (8-3)
The Trojans have three losses, but somehow, some way they are forcing themselves into the playoff conversation. I don't think the Trojans are that good. They have some special players, but they have weak links as well. USC is a dangerous team right now, but honestly I don't think they can compete with the teams at the top of this list. Please remember that Alabama smoked them 52-6 at the beginning of the year. I for one do not want to see a rematch, no matter how bad the SEC wants it. 
Lost to No. 1 Alabama, No. 21 Utah, unranked Stanford
12. LOUISVILLE (9-2)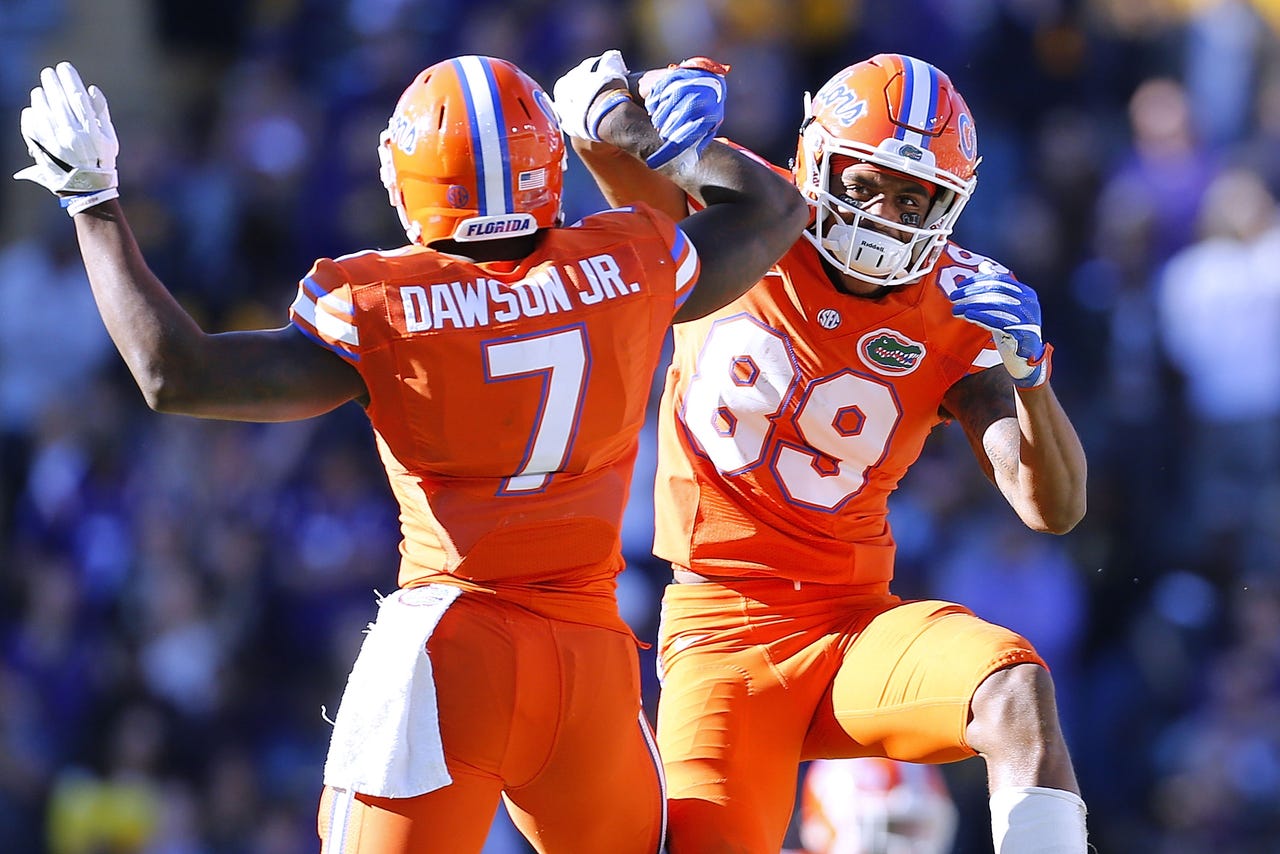 Let's be honest with ourselves here. This is exactly where we thought the Cardinals would be. They are second place to Clemson. The impressive win over Florida State will lose its shine if the Gators beat them too. Lamar Jackson is still the Heisman front runner, but he needs to have a big game vs. Kentucky in order to close it out. Nobody is going to be watching this game compared to the other national rivalry games.
Lost to No. 4 Clemson, No. 17 Houston
13. NEBRASKA (9-2)
The Cornhuskers are a bit banged up right now with starting quarterback Tommy Armstrong Jr. dealing with hamstring and ankle issues, while backup QB Ryker Fyfe has a broken bone in his non-throwing wrist. Nebraska has a tough game at Iowa City against the Hawkeyes. The Big Red beat up on Maryland 28-7 with Fyfe at the helm. Finish the season strong with losses to only the Buckeyes and Badgers, not a bad season.
Lost to No. 2 Ohio State, No. 5 Wisconsin
14. FLORIDA STATE (8-3)
This is a big week for Florida State. A win over Florida means rich recruiting for the Seminoles. A loss means, perhaps, Jimbo Fisher looks to jump ship and head to LSU. FSU fans in the office just want to bury their head in the sand. "He's not going anywhere," says Amanda. Then reality sets in. Now she's having a panic attack in my office. My job is done here. She loves her Jimbolya. Either way, Dalvin Cook vs. Florida's run defense will be something to watch on Saturday night at 8 p.m. 
Lost to No. 4 Clemson, No. 11 Louisville, unranked North Carolina
15. HOUSTON (9-2)
Wins over Oklahoma and Louisville are "huge," as Donald Trump might say. The defense shut down the Heisman candidate. Eleven sacks of Lamar Jackson?!?! How on earth did they lose to both Navy and SMU? Regardless, taking down the Cards like they did was priceless. 
No. 11 Louisville
Lost to unranked Navy, SMU
No. 16 OKLAHOMA STATE (9-2)
The Cowboys have silently been creeping up in the rankings because they are finding ways to win. They are going to lose to the Sooners; they just don't have the athletes to compete with Bob Stoops' squad. Two bad losses on the resume in Baylor and Central Michigan.
Lost to unranked Central Michigan, Baylor
No. 17 WESTERN MICHIGAN (11-0)
These guys keep winning, but, then again, it is the MAC. We will find out more about my friend Chopper's team when they face the Toledo Rockets on Friday. Zack Terrell threw for 445 yards last week in a 38-0 shellacking of Buffalo. That's what I call a day! I'm sure he was inspired by the snow or all the media-type people not named Chopper who were at the game.
No. 18 AUBURN (8-3)
No. 19 TEXAS A&M (8-3)
No. 20 TENNESSEE (8-3)
Fill in the blank with the rest of the SEC for positions 18 through 20, because it doesn't matter. It only matters when it comes to propping Alabama's resume up.
Is it Saturday yet? Seriously, don't listen to Tuesday night's selection committee show because it will all change with Rivalry Saturday this weekend. I know next week the trash talk will be heavy, so stay classy San Diego.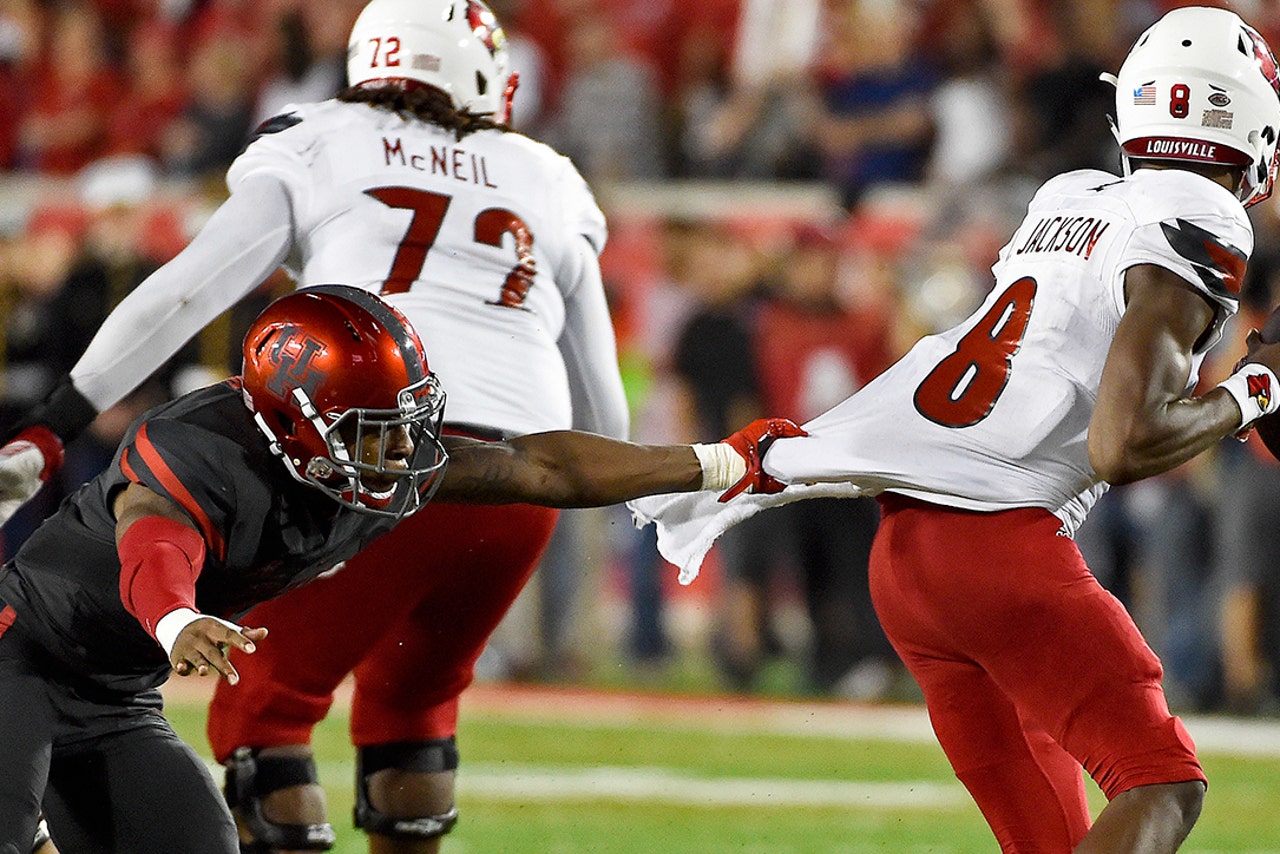 ---
---