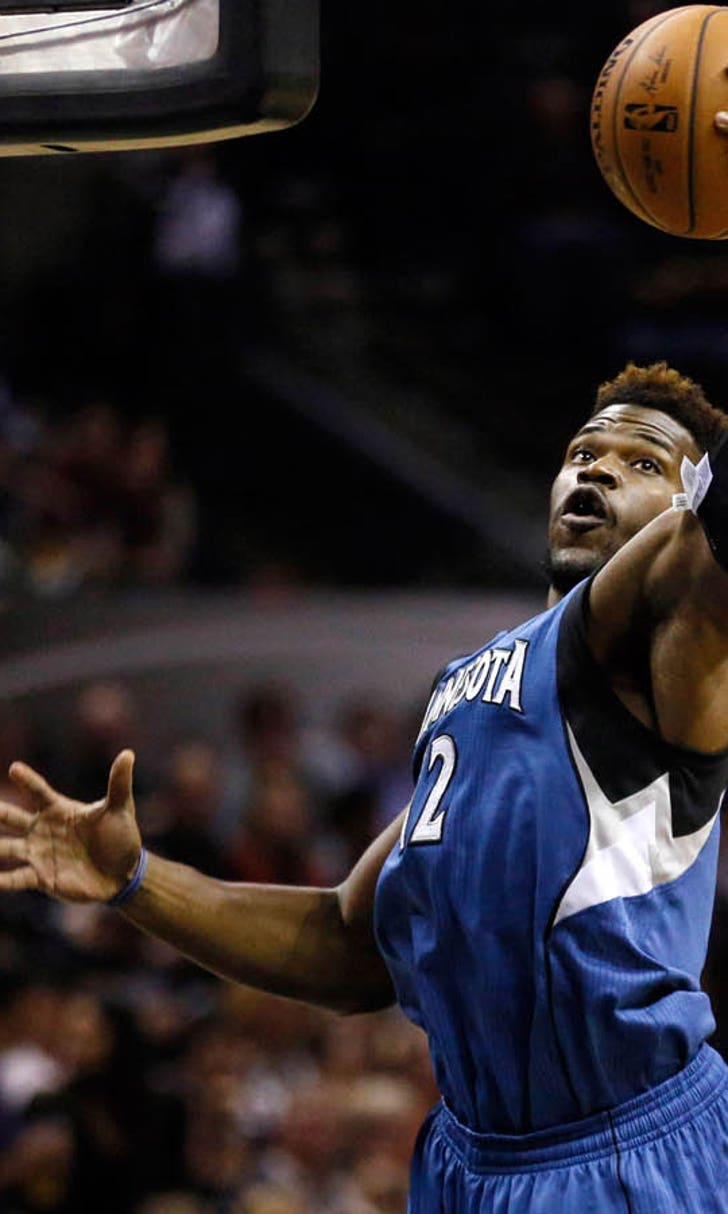 Wolves waive Adrien, open roster spot
BY foxsports • January 7, 2015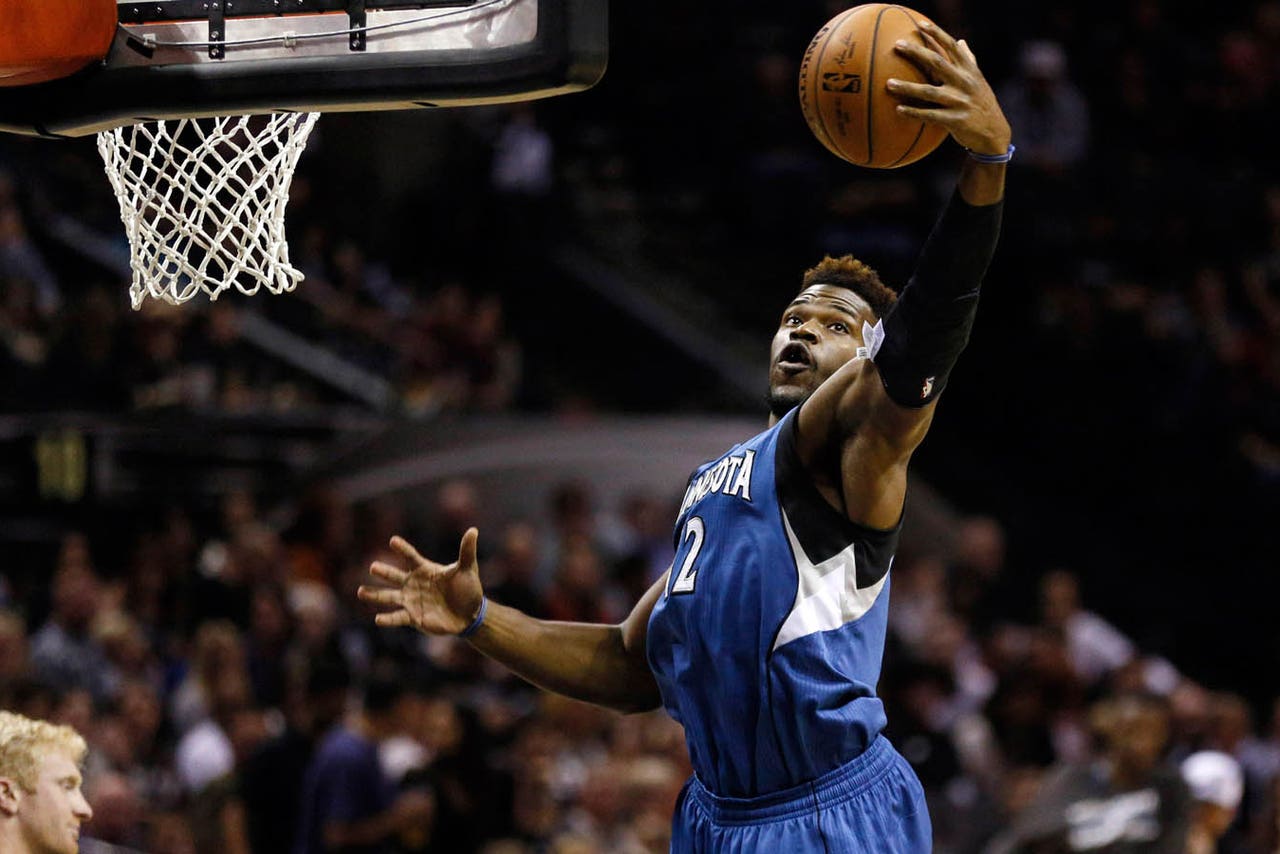 MINNEAPOLIS -- Jeff Adrien came to the Twin Cities knowing his time would be short.
The serviceable big man's stint with the Timberwolves has come to an end, at least for now. The team waived him Wednesday in preparation for Saturday's roster deadline, at which point all NBA contracts become guaranteed.
"We weren't ready to guarantee that 15th spot," coach and president of basketball operations Flip Saunders said. "There's too many things up in the air where we're at. It has nothing to do with how (Adrien) played, because I thought that while he was here, he gave great effort."
Saunders had until Saturday to either keep Adrien on the books the rest of the season or place him on waivers. Adrien will remain on waivers for 48 hours, and if no team claims the 6-foot-7, 243-pound 28-year-old, he'll become a free agent.
If he clears waivers, Adrien could re-sign with the Wolves on a 10-day contract, Saunders said.
Or the team could make another move, perhaps to sign Miroslav Raduljica. The 7-foot, 250-pound Serb recently negotiated a buyout with Shandong of the Chinese Basketball Association, and multiple outlets have reported he's reached an agreement with Minnesota.
"We could" go bigger with the final roster spot, Saunders said. "There's some people we're looking at. We'll just kind of wait and see what all filters on down."
When asked if that means Raduljica, Saunders declined to comment any further.
In any case, the Wolves need to retain some frontcourt depth. Injured starting center Nikola Pekovic is expected back some time this month after returning to physical contact Wednesday morning.
Pekovic also underwent an MRI on his ailing ankle, which along with a sore wrist have kept him out of 24 of the Wolves' 33 games this season. The scan came back clean, according to Saunders.
With Gorgui Dieng assuming the starter's role and Adrien coming off the bench behind him, the latter averaged 3.8 points on 43.2 percent shooting and 3.3 rebounds in 12.8 minutes per game. He wound up making 16 appearances after being signed Nov. 29 via a league-granted hardship.
That roster exemption allowed Minnesota to carry 16 players, as Pekovic, Ricky Rubio, Kevin Martin, Mo Williams and backup Ronny Turiaf -- eventually traded to Houston after undergoing season-ending hip surgery -- all were out with injuries at the time.
"He did a lot of good things for us," Saunders said of Adrien. "I like his attitude, had no problems with him being on the team, and he's open. So we'll wait and see one, if he clears waivers and see what happens, but we would have no problem bringing him back."
Saunders will coach the team Wednesday night against Phoenix after missing Monday's game with an illness. Forwards Chase Budinger and Robbie Hummel are also active after coming down sick recently.
Budinger missed two games with the flu, and Hummel sat out Monday's loss to Denver with strep throat.
Injury update: Pekovic wasn't the only injured Wolves starter to take another step toward recovery Wednesday.
Martin also endured some physical contact, for the first time since he fractured his wrist Nov. 19. Both players still have to regain their wind, Saunders said, but he wouldn't be surprised if they're back within the next two weeks.
That's about a week added onto the original mid-January prognoses when both players were injured.
"They are making a little bit of progress," Saunders said.
It's been slower going for Rubio, though. The Spanish point guard has yet to return to physical contact since spraining his ankle five games into the season.
That's a setback for a player who at one point had hoped to return by Christmas.
"We're pretty cautious with him," Saunders said. "He's still got some soreness in that after he runs. We've got to make sure where that's at."
Follow Phil Ervin on Twitter
---