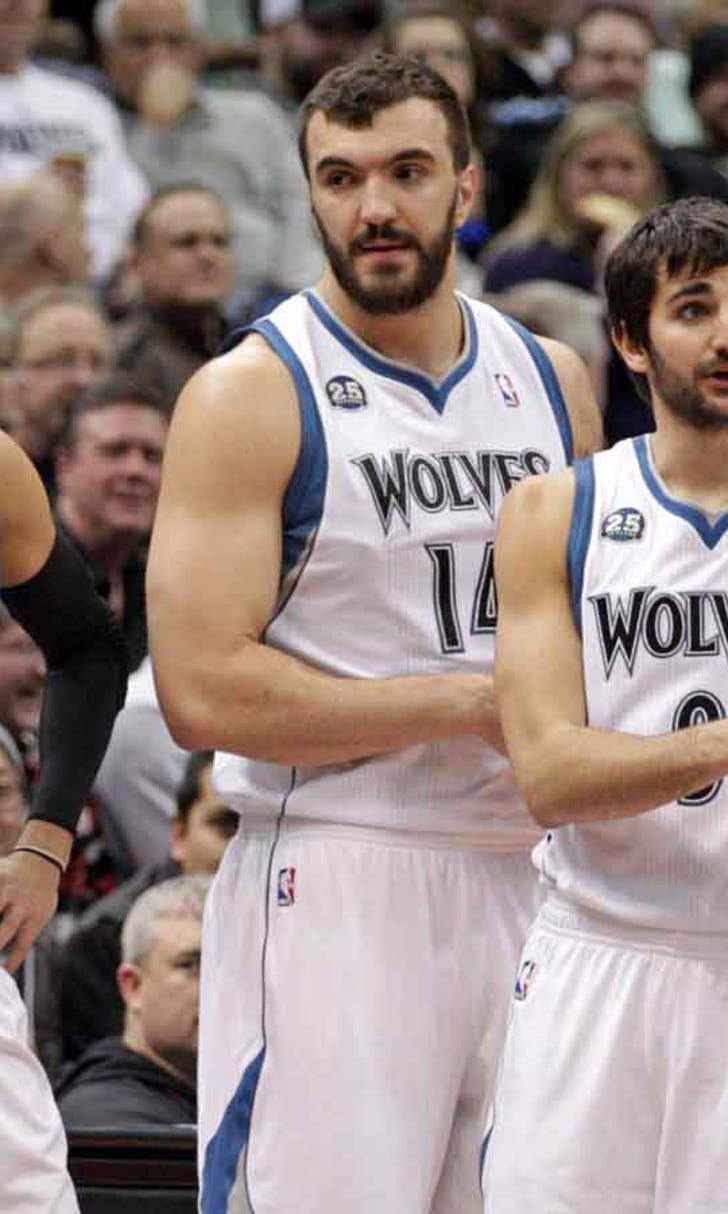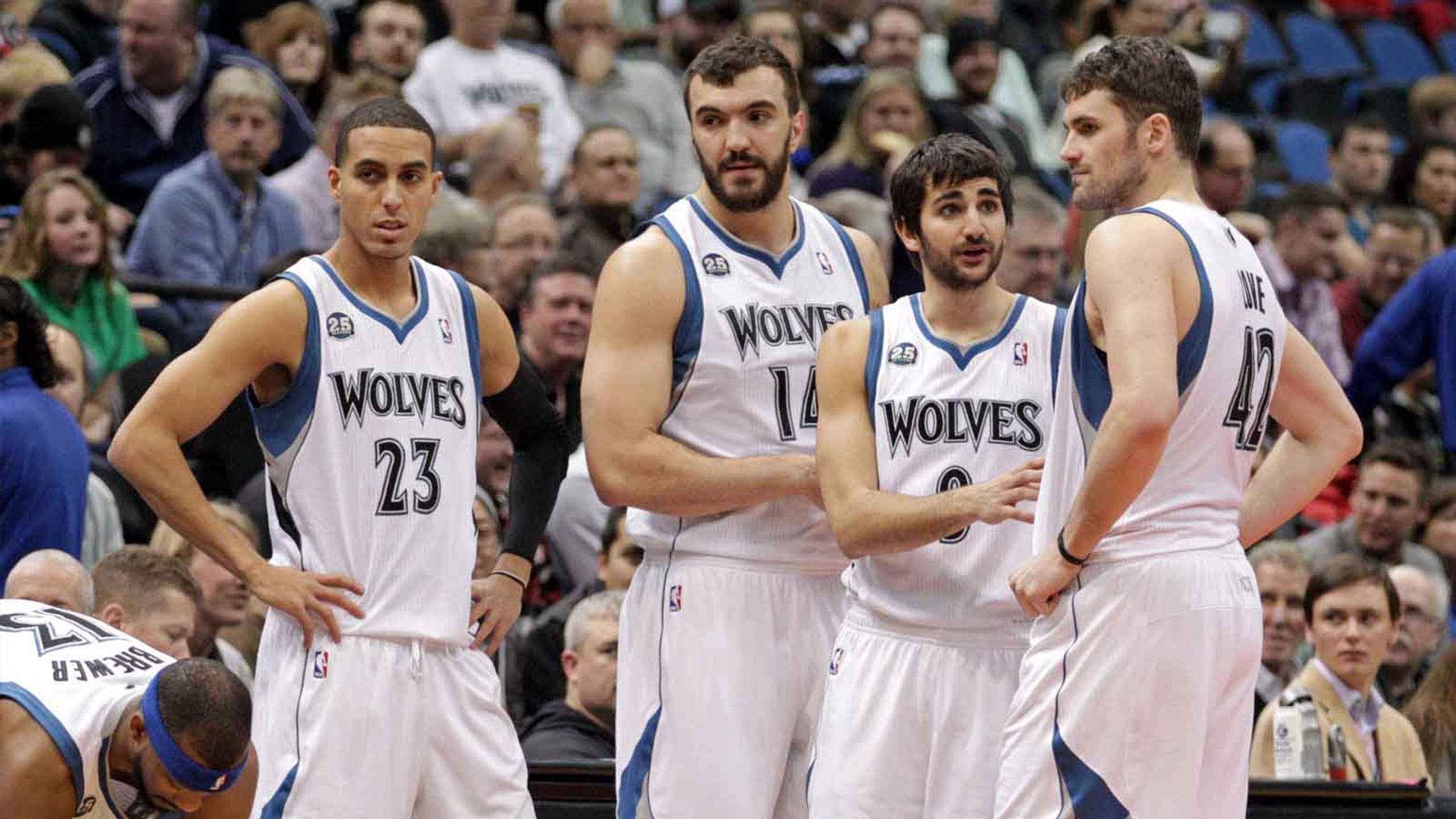 Wolves' trade activity at a whisper as deadline nears
BY foxsports • February 17, 2014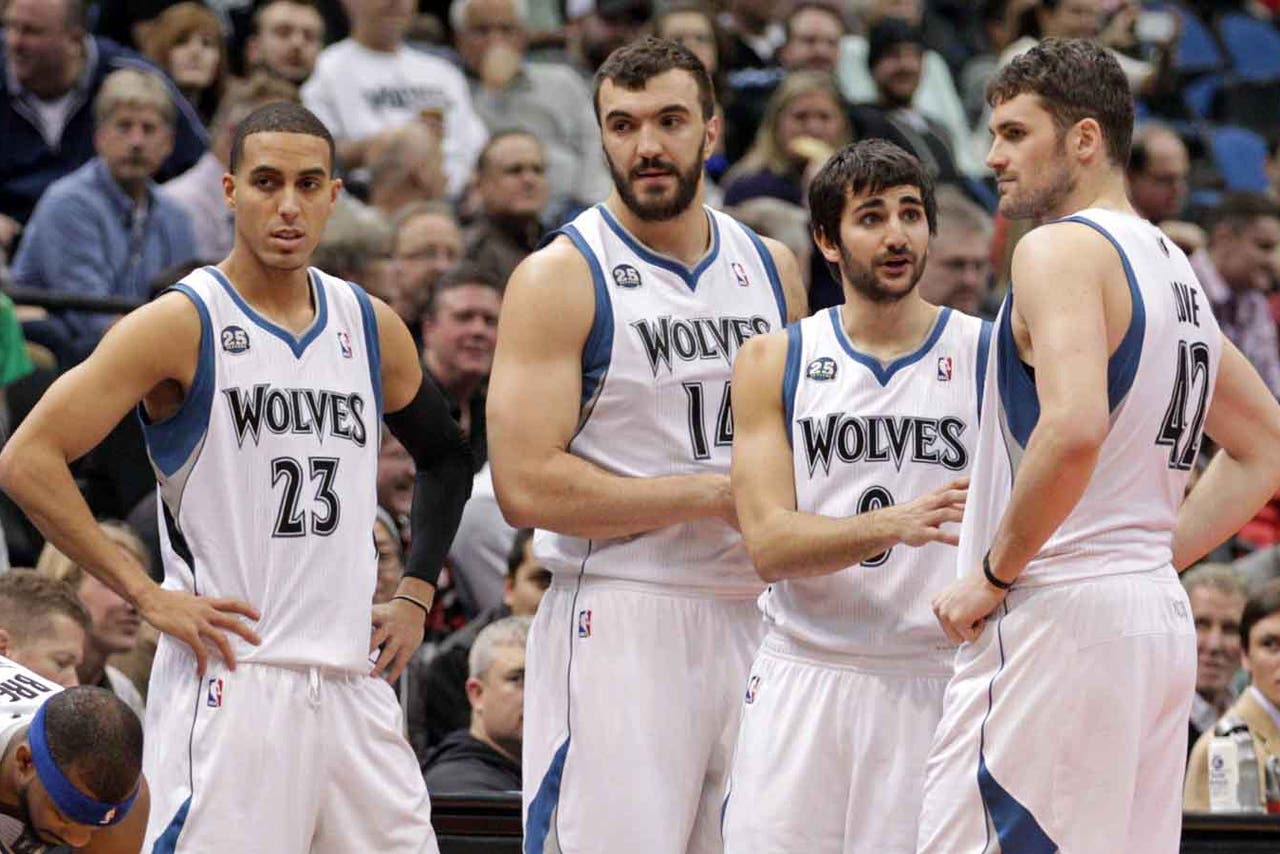 MINNEAPOLIS -- It's about 2 1/2 days until the NBA trade deadline, and the rumor mill in Minneapolis is turning slightly.
A perusal of the latest online sources for alleged front-office rumblings turns up little more than the name Kevin Love -- and that's more in reference to teams keeping their options open for next summer when the Timberwolves star can become a free agent -- and a few proposed deals that may or may not come to pass.
"I don't anticipate there really being a blockbuster," president of basketball operations Flip Saunders told KFAN 100.3 last week, "but there might be in two hours."
The former Timberwolves coach spoke generally, referring to the league in its entirety.
But his shrewd mention of the unpredictable applies especially to the roster he's in charge of building.
Every year after the All-Star break, general managers like Saunders head to their local hardware store and purchase several pallets of smoke screens. Their job is not to communicate their intentions to the general public but rather deal behind the scenes, as privately as they feel comfortable with, in order to better their team's makeup if at all necessary.
And while Saunders plays as coy as any front-office czar in the league, he does admit he and his staff have been looking around.
"If you want to rate from one to 10 our ability of what we've been trying to do to make our team better, it would be a nine," Saunders said. "It's not for lack of us trying to make our team better and exploring every option that's out there."
For that reason, according to USA Today's Sam Amick, the Timberwolves could potentially ship off J.J. Barea, Dante Cunningham and/or Alexey Shved between now and Thursday's 2 p.m. deadline. Yahoo! Sports' Adrian Wojnarowski says the team is "discussing" a deal with Memphis that involves Barea and Chase Budinger in exchange for Tayshaun Prince and possibly Tony Allen, and ESPN's Marc Stein said Minnesota has shown an interest in Denver point guard Andre Miller, provided Barea is moved before the deadline.
The team's five starters don't appear to be going anywhere -- Love is Love, Ricky Rubio and Nikola Pekovic are both long-term investments, and Kevin Martin and Corey Brewer were just signed this past summer in free agency. Hard to imagine Minnesota parting with any of those five right now.
But nothing's completely inconceivable.
"Do we want to make our team better? There's no question," Saunders said. "We'd like to make our team better, to make a push, to try to do whatever we can that's gonna make our team better for this year and for next year. If there's a chance, maybe, to get to the playoffs, we'll try and keep that viable. Until we're mathematically eliminated, there's always a chance that you can do that."
Heading into Wednesday's game against Eastern Conference frontrunner Indiana, the Timberwolves are 25-28 and six games out of the West's final playoff spot.
The franchise doesn't have much financial wiggle room to entertain outside contracts -- it owes $68.5 million in player salaries this season and $66.5 million for next year.
For an organization that says it's committed to retaining Love, shipping him away this early in the game seems preposterous. But the All-Star power forward does have a heavy impact on this year's trade deadline.
Love can and assumedly will opt out of his contract after next season. Many pundits believe his dissatisfaction with Minnesota -- whether accurate, overblown, false or anywhere in between -- will cause him to entertain other options.
If that's the case, it'd be wise for the Timberwolves to deal him first and get something back in return. Technically, they have until the end of the 2014-15 season to achieve that end. Other franchises, in turn, are reportedly keeping his potential availability in mind as they scan their options for the remainder of this season and next.
If Minnesota were to start over and rebuild, perhaps sending Love away now for proven assets and a 2014 lottery pick or two might make sense.
But Saunders has said repeatedly that's not his team's goal.
So on the speculation will go, both in the Twin Cities and around the NBA. For his part, Saunders doesn't think many teams will be making big changes.
"As a league, it's a lot quieter than it's ever been in the last six years," Saunders said. "There's not a lot of talk, there's not a lot of names floating around."
For now.
Follow Phil Ervin on Twitter
---