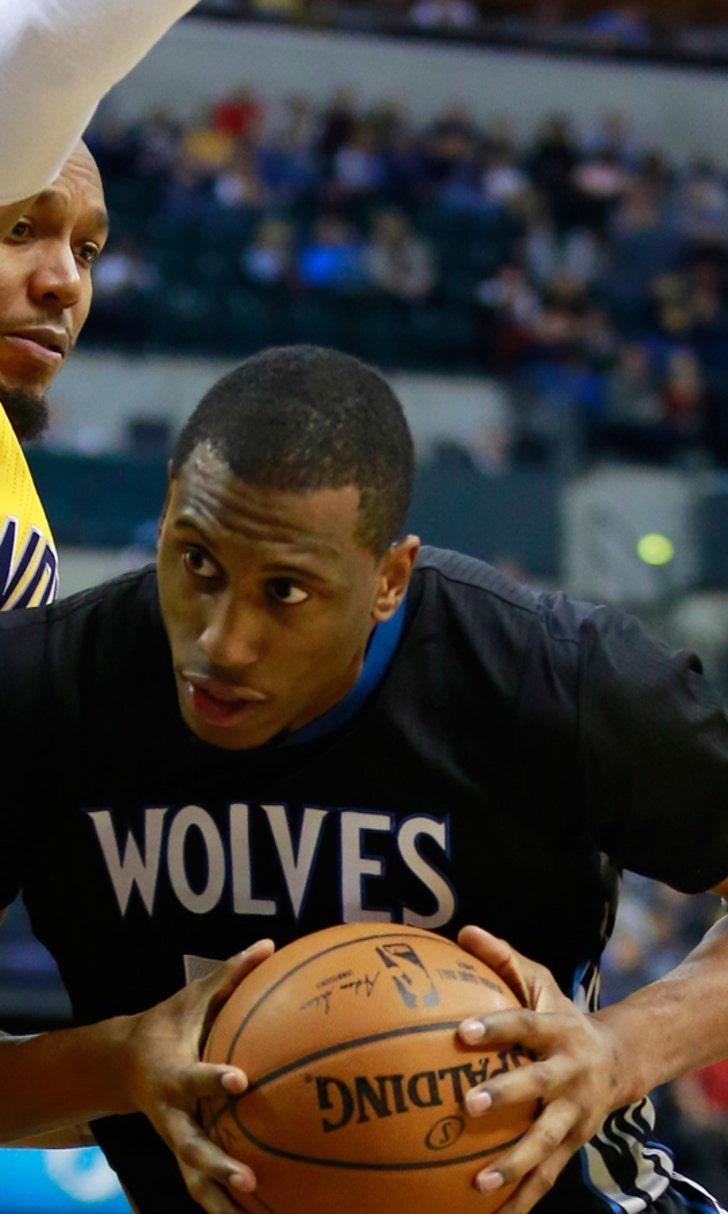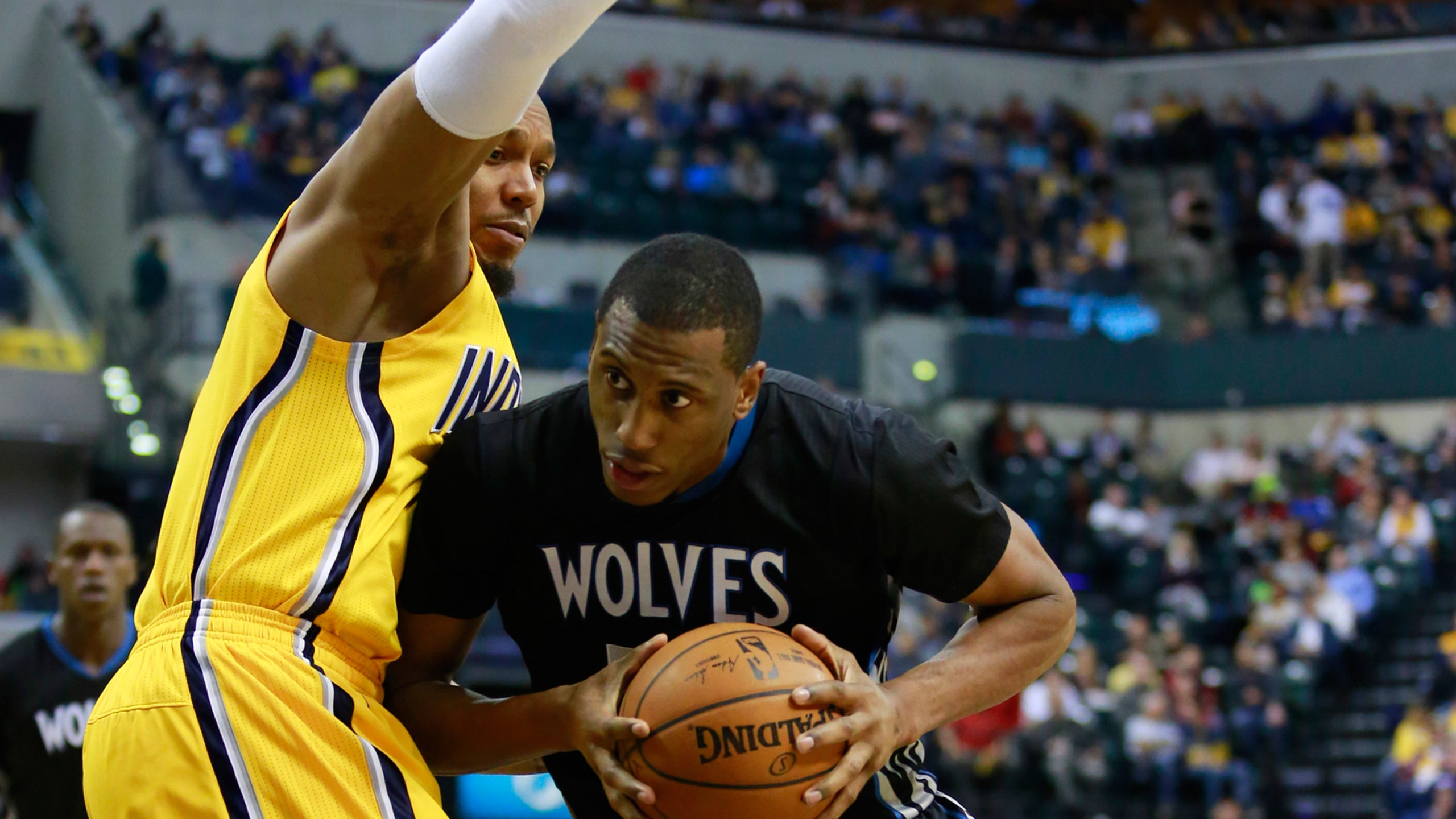 Wolves top Pacers, 110-101
BY foxsports • January 13, 2015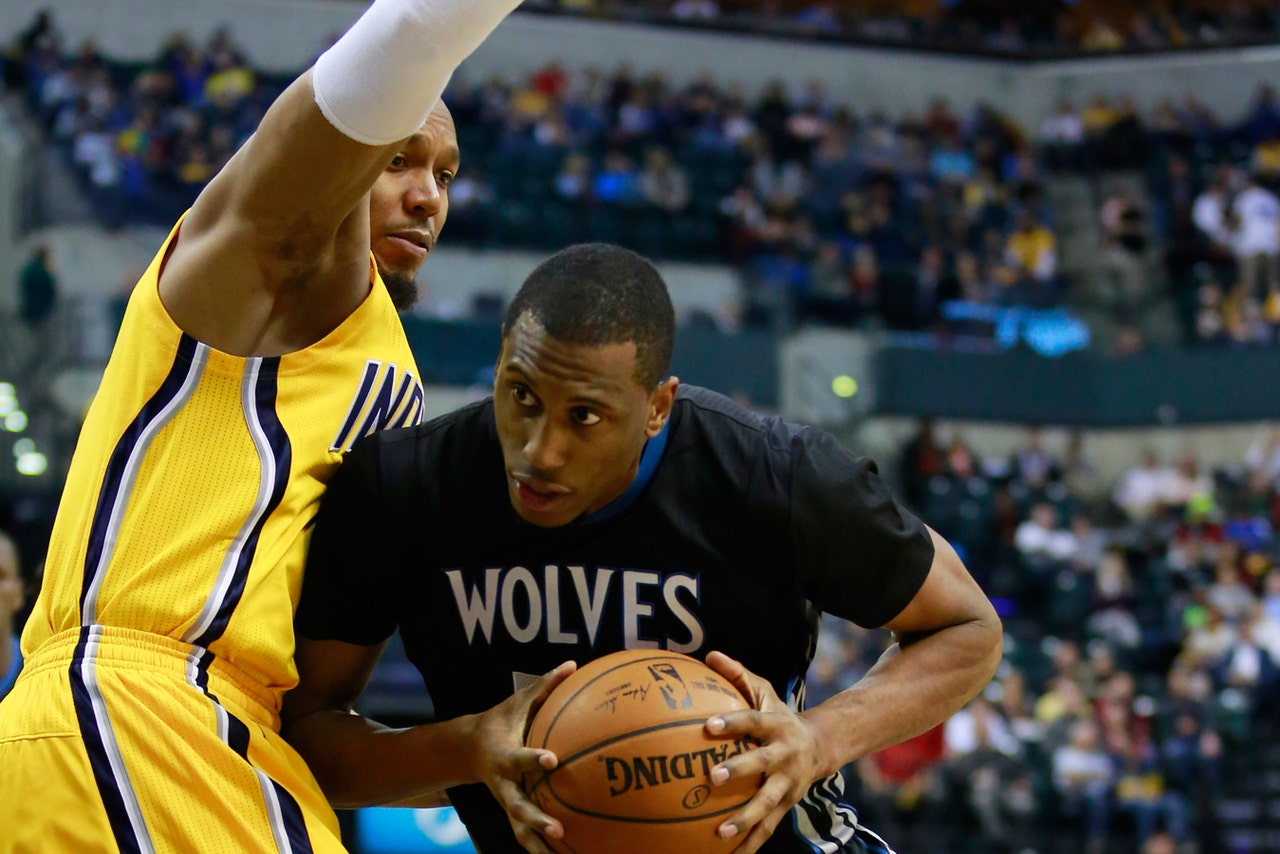 INDIANAPOLIS -- Mo Williams could sense what was happening and knew the Indiana Pacers couldn't stop it. He told them that, too.
"When you are in the zone, you don't know the magnitude of the game," Williams said. "I am glad to put on a show."
He put on the best one in the NBA this season.
Williams scored a career-high 52 points, most in the league this season, and the Minnesota Timberwolves snapped a 15-game losing streak with a 110-101 victory over the Pacers on Tuesday night.
Williams also broke the Timberwolves' franchise record.
"Mo was unbelievable," Minnesota coach Flip Saunders said. "I have been in the league 17 years and I have had some guys have hot games, but I don't think I have had anybody where he was at. He did everything."
Williams surpassed the 46 points scored this season by both Carmelo Anthony and Pau Gasol, which had been tops in the NBA.
He recorded the highest-scoring game by an opponent in Bankers Life Fieldhouse and told the Pacers there was nothing they could do about it.
"I was telling C.J. Watson during the game, I said, 'There was nothing you are going to do today, don't even worry about it,'" Williams said.
Williams made six 3-pointers, including one that gave Minnesota a 102-96 lead. Andrew Wiggins added 20 points and Gorgui Dieng had 10 for the Timberwolves (6-31), who won for the first time since beating Portland 90-82 on Dec. 10.
C.J. Miles had 22 points and C.J. Watson added 17 for the Pacers (15-25), who have lost three of four.
Wiggins scored on a put-back dunk and then converted a 3-pointer to give the Timberwolves a 93-90 lead with 4:29 remaining.
But it was mostly Williams who powered the Wolves to just their third road victory. After a couple of 3-pointers earlier in the fourth quarter, he tied the game at 83 on three free throws, including one for a technical called on Ian Mahinmi with 7:10 remaining.
"You are just in a zone, you don't really see anybody," Williams said. "You just go back to the places when you are in the gym by yourself with your own trainer. You are just shooting shots and it doesn't matter where the defense is at."
The Pacers lost to another of the league's worst teams, having given Philadelphia just its seventh win on Saturday, 93-92.
Minnesota avoided extending the team's losing streak to 16 games for the first time since a 16-game skid stretching from Feb. 24 to March 28, 2010.
The Pacers never led by more than eight points in the first half and were ahead 52-46 at the break.
They were still ahead 86-83 in the fourth but Williams answered every time Indiana went on a run.
"He was in a ridiculous zone," Pacers coach Frank Vogel said. "We tried multiple defenders. We tried pushing him one way, then another."
Williams entered the game averaging 11 points per game, but the Pacers were well aware of what he was capable of. Williams scored 24 points in a 100-96 loss to Indiana in the first meeting between the two teams back on Dec. 21.
---