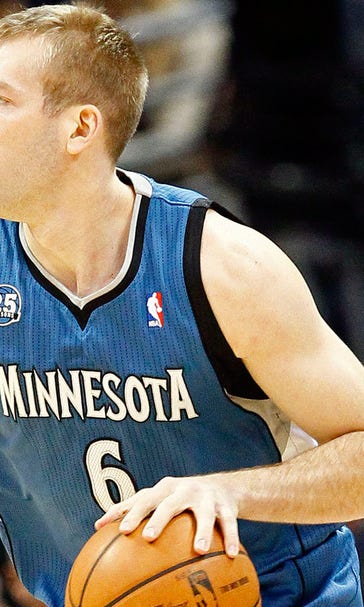 Wolves player profile: Robbie Hummel
September 9, 2014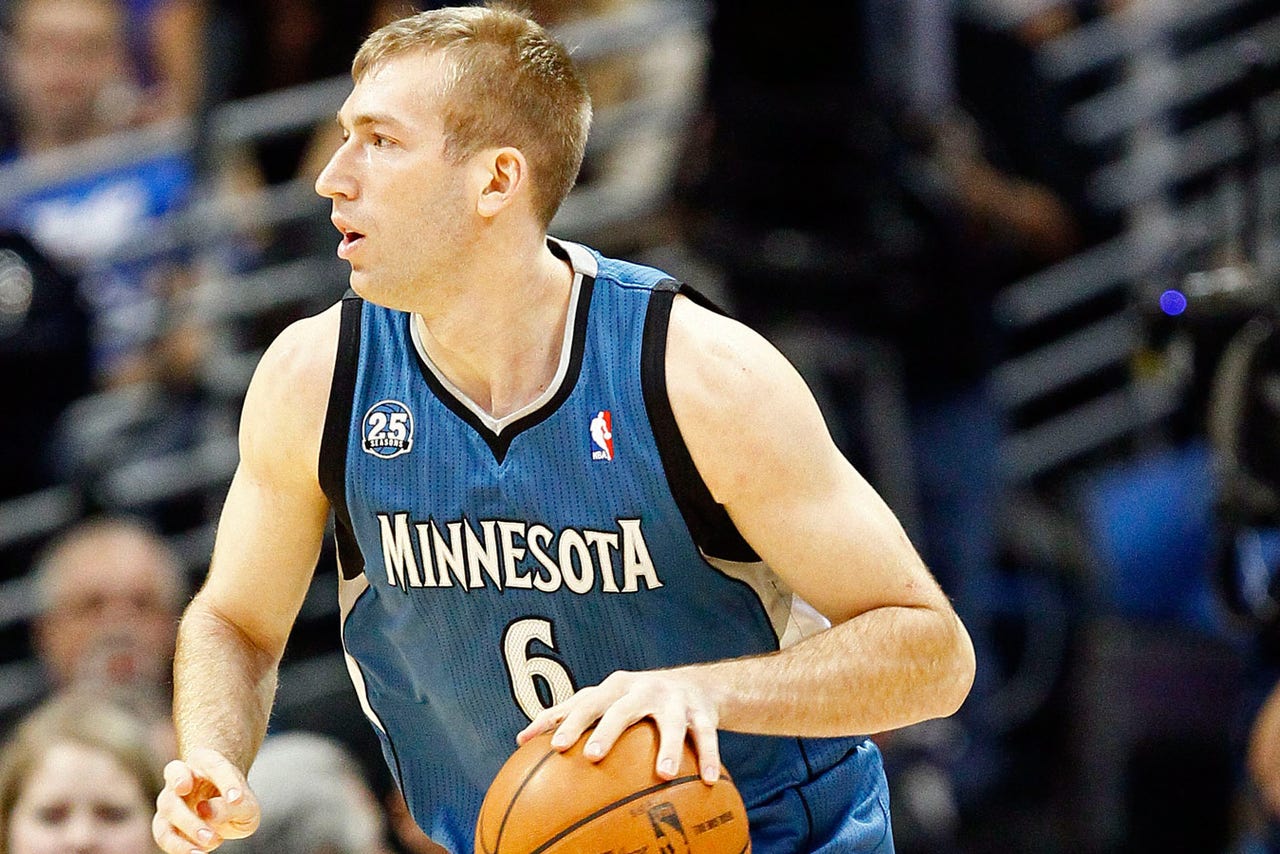 This is the first profile in a 15-part series running Tuesdays and Fridays profiling each Minnesota Timberwolves player leading up to the start of the NBA season.
There was a time when Robbie Hummel's return to the Timberwolves looked like a distinct impossibility.
Yet before the dominoes that directed Kevin Love toward Cleveland fell, before any other official personnel move this season, president of basketball operations and coach Flip Saunders saw enough in the 2012 second-round draft pick to bring him back. The Wolves inked Hummel for one year and $880,000 on July 22 -- about a week before their most prominent free-agent signing, Mo Williams, and a month before the Love blockbuster became official.
That's an above-minimum salary for a guy who shouldn't expect much more than the mop-up role he filled last season. But at the time of Hummel's signing, Saunders wasn't exactly sure how the forward position would shake out -- though he had a pretty good idea with Love attempting to force his way out of town.
Yet here Hummel is, being asked once again to prove he belongs on an NBA roster. The guaranteed money is nice, but playing a role similar to 2013-14 amid a deeper rotation would be even nicer.
2013-14 stats: 3.4 PPG, 2.5 RPG, 37.9 FG %, 36 3-point FG %, 93.8 FG % during 12.4 MPG in 53 games
2014-15 salary: $880,000
Last year: Not even Hummel could've expected his rookie season to go quite like it did.
Rather than ride the bench, be listed as inactive frequently and/or get stashed in the NBA Developmental League at any point in time, the 6-foot-8, 215-pound Purdue product appeared in 53 games and even made five starts. A lot of that was due to now-retired coach Rick Adelman's affinity for fundamentally rigid effort guys like Hummel, but it was still a more productive campaign than projected for a player who tore the same ACL twice in college and spent the 2012-13 season overseas making sure it was fully mended.
First and foremost, Hummel did stay healthy during his rookie go-around. The games he missed, he did so as a healthy scratch, rather a casualty.
When he did play, he was solid on the boards (9.7 rebounds per 48 minutes) and proved a sound defender who closed out on shots and used strategic positioning to overcome his lack of quickness and size. Adelman loved his want-to, too, especially when it came to closing out on opposing shooters.
So when either Kevin Martin or Corey Brewer were out of the lineup, Adelman turned to Hummel to start on the wing. His best game may have been his inaugural start, when he had 10 points, four rebounds and an assist in a win against Cleveland on Nov. 13.
But all-in-all, Hummel was more a feel-good story of an Indiana kid still chasing his dream than he was an everyday contributor. That's why it wasn't much of a shock when the Wolves declined to pick up the qualifying offer on his contract following the season.
This year: It was conversely surprising then, when Saunders decided to give Purdue's No. 9 all-time scorer another shot in the Twin Cities.
Competing for playing time against the likes of Brewer, Thaddeus Young, Andrew Wiggins, Anthony Bennett and Chase Budinger at the forward spots won't be easy. In order to crack the rotation again, Hummel must improve his shooting -- he made less than 38 percent of his field-goal attempts last year, but his 36-percent 3-point clip is a promising sign.
But unless the Wolves endure similar injury bouts to the ones that have plagued them recently, Hummel is in line to be deactivated frequently. And that increases his chances of being sent to the D-League's Fort Wayne Mad Ants, Minnesota's new minor-league affiliate this season.
While Hummel can block or approve any trade the Wolves might like to include him in, his contract isn't so lucrative he's spared danger of being bought out. So the good-natured, polite Valparaiso, Ind., native has much to prove yet again in his sophomore season.
Last year, the question revolved around his physical health. With that answered for now, Hummel's gaze can turn toward illustrating he truly belongs in the NBA.
Quotable: "It's been a hell of a road, for sure. My junior year of college, if you would've told me that this was the way I was going to get to the NBA, I would've told you, 'that kind of sucks,' because I was looking at something else. It's been an interesting way, but it feels good." -- Hummel after his first career start Nov. 13 against Cleveland
Follow Phil Ervin on Twitter
---