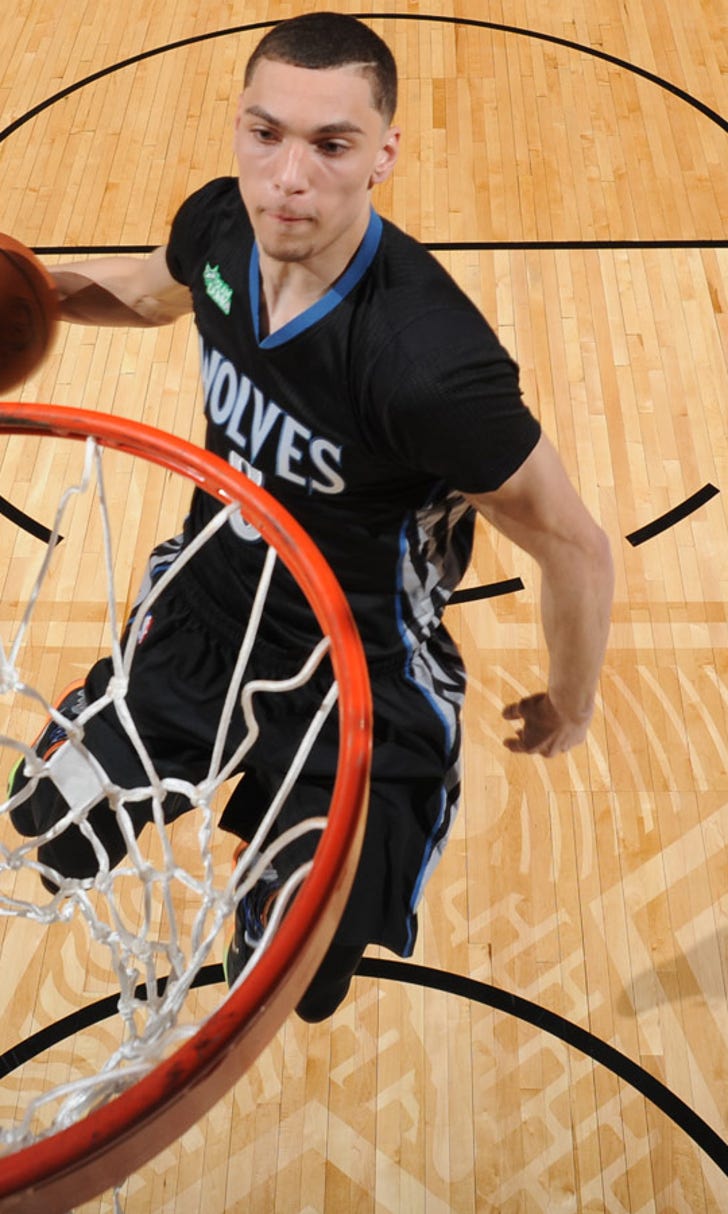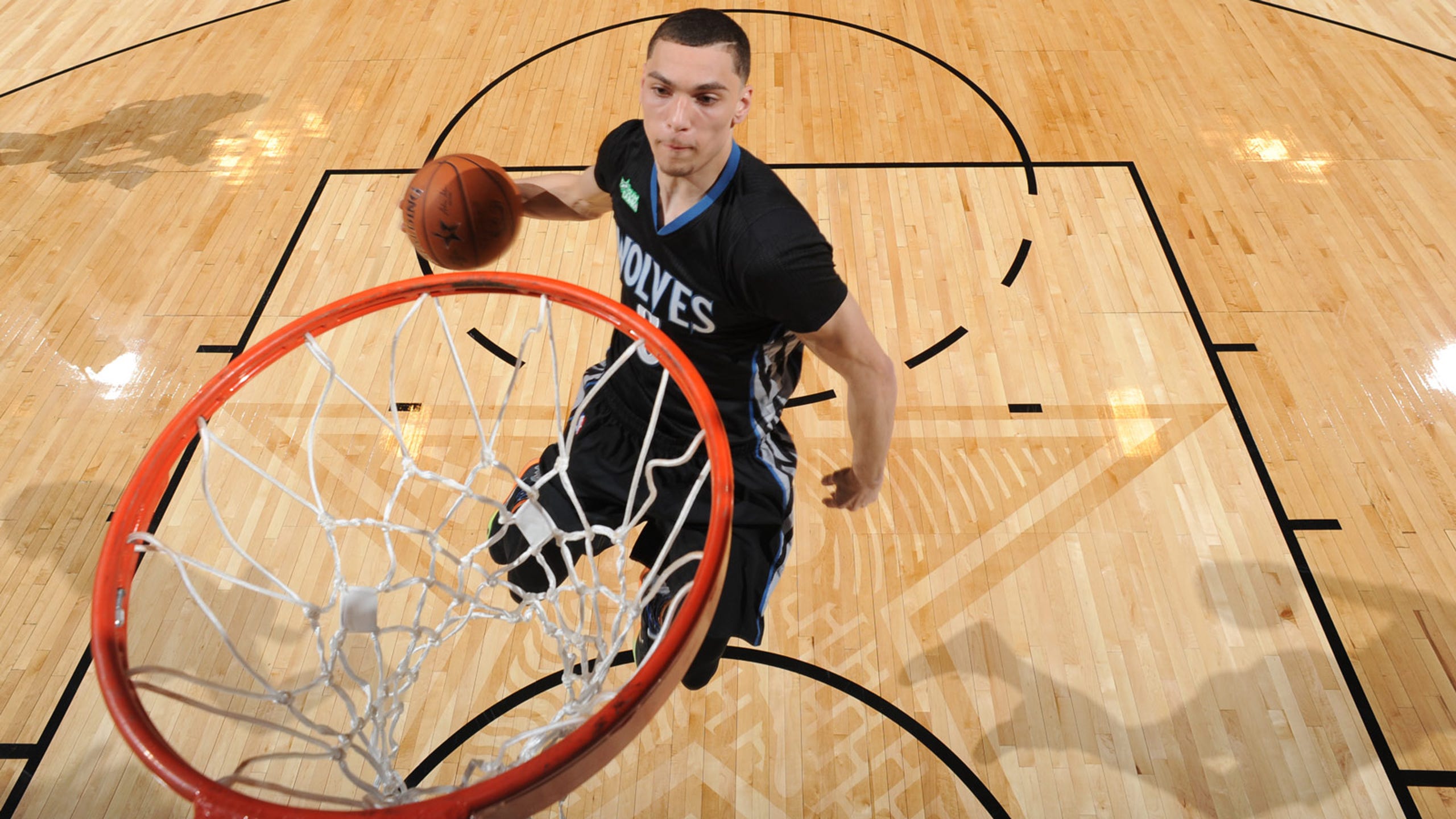 Wolves' LaVine has 'tricks up sleeve' for dunk contest
BY foxsports • February 5, 2016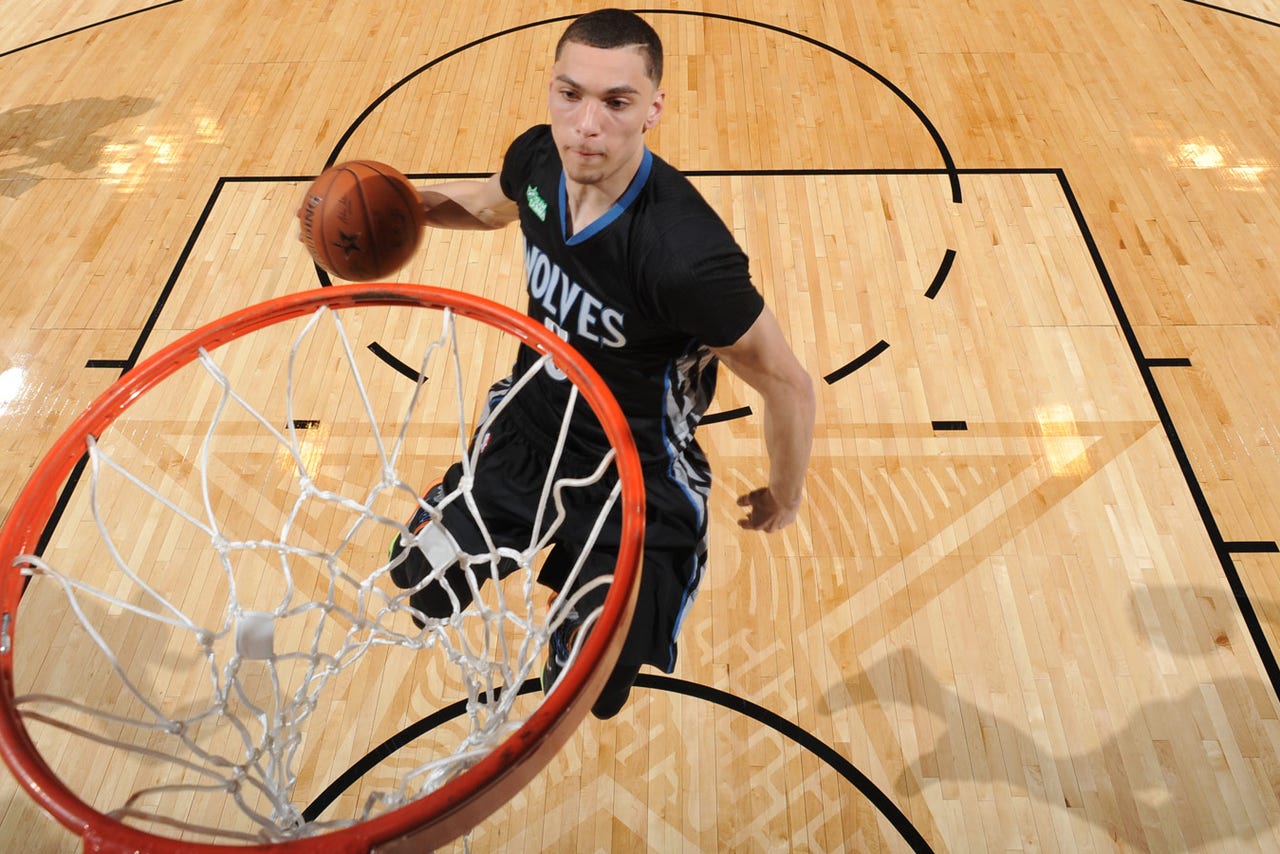 MINNEAPOLIS -- Zach LaVine came to All-Star weekend in New York last year as an under-the-radar rookie toiling away for one of the league's worst teams. He left as the Savior of Slam after a scintillating performance breathed new life into the dunk contest.
He will go to Toronto next weekend looking to repeat as champion, and he made it clear on Friday that he didn't use up all of his best dunks to win the first one.
"I've been practicing," LaVine said a day after it was announced that he will headline the event. "I've got some tricks up my sleeve."
LaVine will compete against Detroit center Andre Drummond, Denver swingman Will Barton and Orlando forward Aaron Gordon. Last year he blew away the field from the very first dunk, a through-the-legs reverse jam off of a bounce that let everyone know that this skinny 19-year-old meant business.
"I go knockout punch in the first round," LaVine said on his strategy. "That's what I did last year, I'm going to do it again this year. Last year I was mad. I thought every dunk was supposed to be a 50. I'm trying to get 50 on every dunk. That's the main thing."
His four dunks last year included his signature off-the-bounce, behind-the-back slam and two more between-the-legs efforts that included one thrown off the side of the basket by teammate Shabazz Muhammad, an electric compilation that some say was the best since Vince Carter's unparalleled performance in 2000.
"He was born for this contest," TNT analyst Kenny Smith said during the event.
LaVine said Friday that he saved one or two of his best dunks in his back pocket for future events, so there is more in store this time around.
"Those weren't my four best, but they were four good ones," LaVine said. "I've got to make sure I make them. That's what I did last year. I made them all on the first or second attempt. That's the main thing. if you do it right, I try to make them all and bring people to their feet again."
If LaVine wins, he will become the fourth player in the 31-year history of the event to repeat as champion. Michael Jordan, Jason Richardson and Nate Robinson are the others.
Now 20 and in his second season, LaVine said he did have some concern about doing the event again for fear of being pigeon-holed as "just a dunker." The Timberwolves are struggling again at 15-36, but LaVine has solidified himself as part of a promising young core that includes 20-year-olds Andrew Wiggins and Karl-Anthony Towns.
LaVine is averaging 12.8 points and 3.2 assists while playing both point guard and shooting guard this season. Over the last six games, he is averaging 20 points and shooting 43 percent from 3-point range as the Wolves have started to play with better pace and ball movement.
"It's for the fans, too," LaVine said of what helped him decide to dunk again. "So if the fans want to see it, I'm going to go out there and do the best I can. I've got a lot of support and you want to make them happy."
---
---