Minnesota Timberwolves
Minnesota Timberwolves
Wolves' gamble on Rubio has paid off big
Updated
Oct. 25, 2022 11:17 a.m. ET

MINNEAPOLIS – In 2007, the Milwaukee Bucks used the sixth pick in the NBA Draft to select Yi Jianlian, a 20-year-old Chinese center.

They did so after Yi's agent had warned them not to, after they had been told that Milwaukee did not have a large enough Asian-American population to satisfy the young star. But they picked him regardless because they thought he was just that: a star.

After tedious contract negotiations through the summer, the Bucks signed Yi on Aug. 29, 2007. They got their phenom.

Or so they believed.

If you're a casual NBA fan, you've probably never heard of Yi Jianlian. Think back, and there was a Chinese player on the Mavericks' roster this year, one who scored 10 points total in two games against the Minnesota Timberwolves. That was Yi, in the midst of a season in which he bounced between the NBA and the Mavericks' D-League affiliate in Frisco, Texas. Yi has become a player on the fringe of the NBA, never the star Milwaukee gambled he would be.

And so, we forget.

There was nothing that stuck in his story, no miserable failure or incredible success. Yi, like all international players, was a gamble, and he failed in the worst way. He is and was mediocre, passable, forgettable.

For every Yi Jianlian, there's a Mouhamed Sene, a Darko Milicic and a Nikoloz Tskitishvili. Each was one of a top-10 picks in his respective draft, and each has failed on some level. We know many of their names for nothing more than the spectacular disappointment of it all.

We like those stories, though, in a twisted way. We remember the stories, if not the names, at least.

Then there are the Pau Gasols, the Yao Mings and Nenes and Danilo Gallinaris. They are the stars from abroad, the international players whose once-complicated names now roll off our tongues like household words. They're exciting and eccentric, some physical freaks, others proof that a genius general manager recognized something special.

We like those stories, too.

And then there's the story of all stories, the opposite of Yi Jianlian's. Then, there is Ricky Rubio. Nearly three years after he was drafted, on the one-year anniversary of his June 17, 2011 signing by the Timberwolves, we can see that so clearly. Even as he's confined to gravity-reducing workout machines and re-learning exercises that were once second-nature, he's still the most riveting athlete in Minneapolis. He's the kind of athlete-turned-celebrity whose presence at a Twins game is enough to set Twitter on fire and spark an in-depth analysis of his jersey choice (Justin Morneau). He has made a city fall in love.

There is no better kind of story.

But Rubio wouldn't be the phenomenon he is if it weren't for every minute of the saga it took to get him to Minneapolis. All of it matters, from the initial claims that he didn't want to be here to the two-year delay in signing. His poor play during his final year in Spain figures in, too, along with his bashful, childlike persona while still in Europe.

This wouldn't be nearly as interesting if it weren't for the downsides, for the finger-pointing and calling for team president David Kahn's head. Rubio wasn't an NBA-caliber player, nothing more than a burned-out child star. He would never come here, not to this outpost in the blurry, forgotten part of America between New York and Los Angeles. It was a story of poor judgment and failure, a chance for fans to stick it to the man — in this case, Kahn.

And then, out of nowhere, Rubio signed. He signed, and he was already Sene or Jianlian. He signed, and he had to be mediocre because, really, let's not get our hopes up. Yet there were still applause and posters and a Timberwolves marketing campaign focused almost entirely on the 21-year-old rookie.

Fans cheered for him to prove them right. They cheered for him to prove them wrong. They cheered for him to be the star or the epic failure, so ready to call out the organization for its failures while quietly wondering how much playoff tickets might cost.

One Rookie of the Year runner-up recognition later, and we all know where Rubio stands. We saw it all, the beautiful, between-the-legs passes and alley-oops. We saw the unexpected scoring (10.6 points per game) and the defense that the world swore he wasn't capable of. We saw his smiling face on the scoreboard video screen, heard his lilting accent and made him the face of a team. We winced as he tore his ACL and rejoiced when he rejoined the team with his crutches on the bench for its final games.

Rubio is a gamble gone right. Rubio is a hand of poker where your opponent is bluffing all the way through — for two years, in this case — convincing you that you've bet all wrong before you collect your chips, and his. It was a necessary gamble for the Timberwolves in 2009, a team that won 24 games the season before it drafted Rubio. It needed some kind of jump start, something drastic, and a Spanish teenager wasn't the worst hand to bet on.

The gamble isn't over, not for a long time. There's still an ACL tear to recover from and a playoff bid to win, the chance to capitalize on two months of promise and turn them into a winning season. There are still so many uncertainties, so many things that could go wrong.

But no matter what, we can all agree: Kahn gambled right.

Follow Joan Niesen on Twitter.
---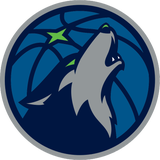 Get more from Minnesota Timberwolves
Follow your favorites to get information about games, news and more