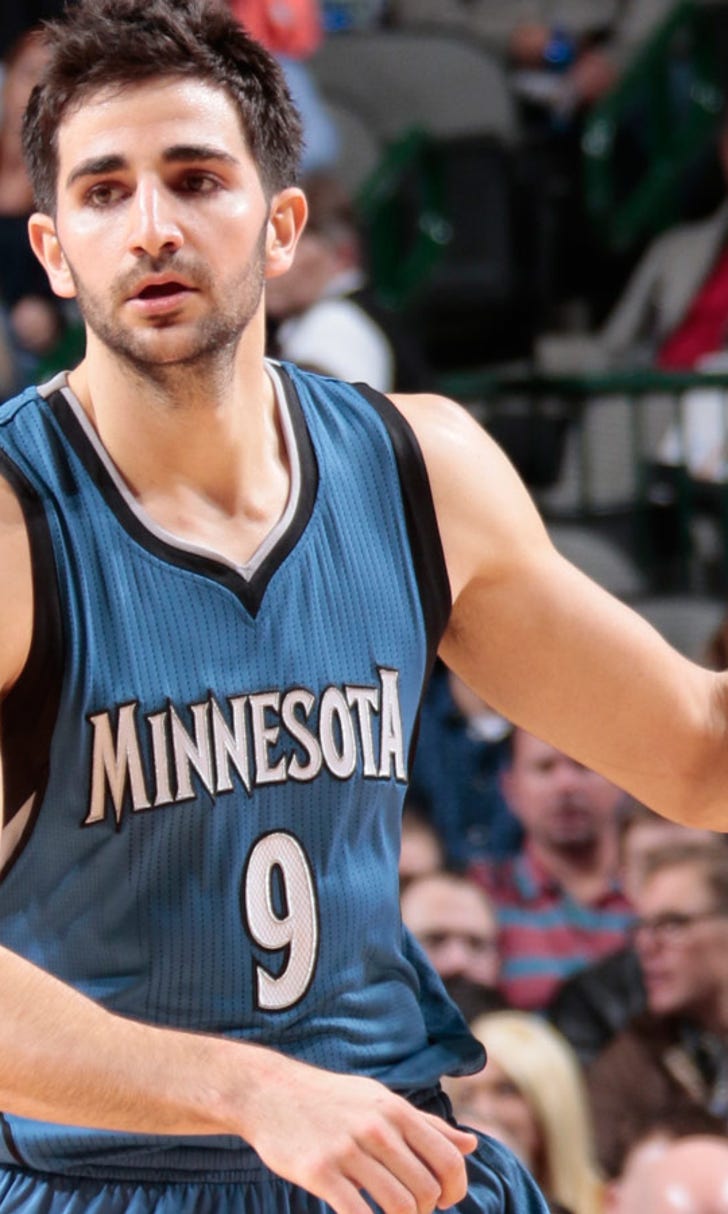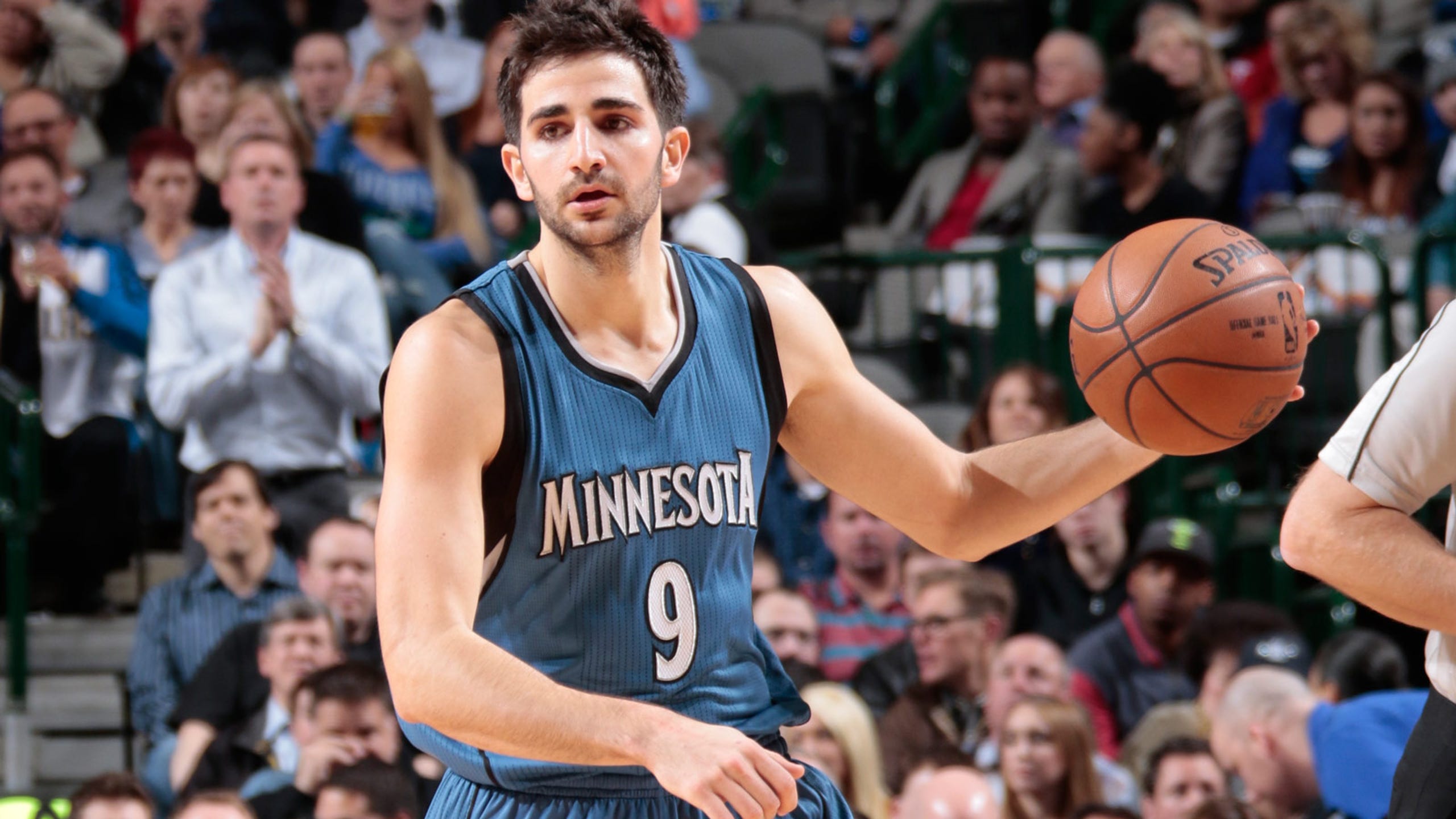 Wolves a different, more efficient team with Rubio back in lineup
BY foxsports • February 5, 2015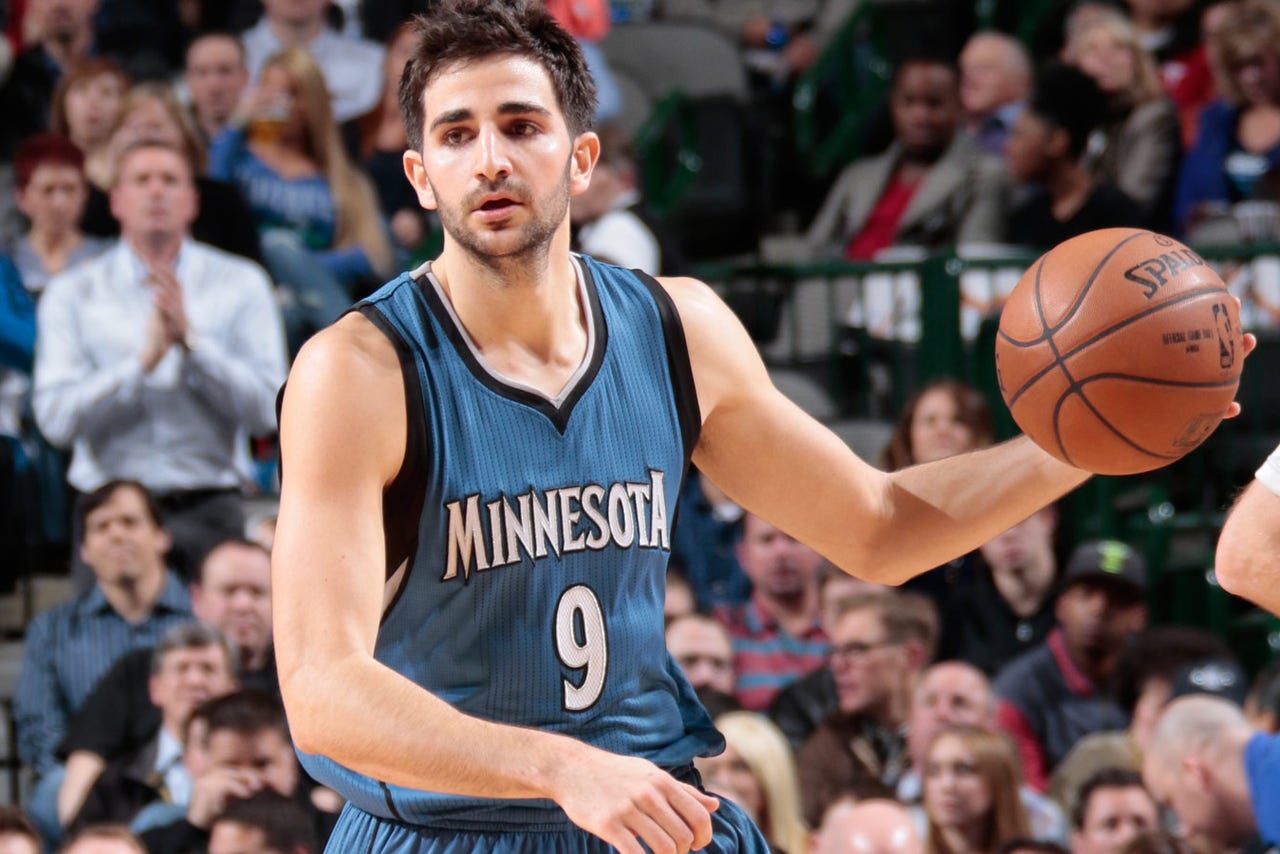 MINNEAPOLIS -- Weary-eyed, gassed and raspy after a tense victory, Flip Saunders was asked Wednesday after Minnesota's 102-101 win against Miami if he picked up on the drop-off that occurred with Ricky Rubio on the bench during the second half.
"We had one for 46 games," Saunders replied dryly.
To be sure, in a season rocked by injuries and attrition, Rubio's 42-game absence -- a little shorter than Saunders recollected -- with a severe ankle sprain and muscle damage was the most pronounced. His game-changing impact in the two games since his return lends credence to its significance.
"He's an electrifying player where it seems like everybody gets a little extra boost of energy," said shooting guard Kevin Martin, who himself missed 34 games with a fractured wrist. "Everybody feeds off that and plays together. He just brings special things to the court that lot of other players don't."
Said Saunders: "We're just a different team with him."
How different? With Rubio playing limited minutes Monday, the Timberwolves hung with Dallas -- a 33-win team that shellacked them 131-117 and 98-75 in two previous meetings. Two days later, in Rubio's first home game since Nov. 1, they knocked off a Miami team that beat them by 10 on Nov. 8 -- the day after Rubio rolled his left ankle sideways, becoming the first of three starters to miss big chunks of time this year.
Still on a playing-time limit that keeps him well below the 25-minute threshold, Rubio was on the floor the final seven minutes as Minnesota (9-40) eclipsed a 10-point fourth-quarter deficit.
A diminutive sample size makes it difficult to derive much statistical import, but all the aesthetics -- tangible and intangible -- Rubio brings are back. He alters the course of the Wolves' offense with his vision, passing and ballhandling. Just ask Andrew Wiggins about that alley-oop he threw down Monday or the look-away pass that set up Anthony Bennett's thunderous two-handed slam Wednesday in the second quarter.
The latter even faked out guard Zach LaVine, who ran the floor with Rubio and Bennett and thought the pass was coming his way.
"He passed it to Anthony and looked at me. When he passed it, I kind of," LaVine said, clapping his hands together as if to catch a basketball that wasn't there, "like this. I said, 'Oh.' I said 'good pass.' He said 'Thank you. I had to look you off on that one.'"
No offense taken. If you run with Ricky, he'll find you, LaVine and the rest of his teammates say.
"We kind of get along together really good, and I'm setting good screens for him and he really appreciate it by passing me the ball and getting me some easy buckets," said center Nikola Pekovic, who along with Rubio and Martin were out from mid-November till recently. "A few easy buckets, one or two a game, can kind of change your game."
Said fellow big man Gorgui Dieng: "When I play with Ricky, I need to be ready all the time because you don't know when he is going to throw the ball. He's a good passer and he sees the court very well, so you got to be ready."
And LaVine: "If there's three guys, the ball's going up near the rim (for an alley-oop), or it's going to be in somebody's hands for a layup pretty soon."
And that speaks only to Rubio's offense. The No. 2 steals producer in the NBA since his 2011 debut picks up opposing point men full court, keeps teams from getting into their sets comfortably and inspires similar aggression from his comrades.
And his ability to poke the ball away and start the fast break is as uncanny as the no-look passes and lobs he executes.
"Once every game," Saunders said, "you'll hear our players say, 'How did he do that?'"
Some of them had never played with Rubio save for the first five games of the season.
It was a long, painful wait for a guy who just signed a four-year, $56 million contract extension and originally hoped to be back by Christmas. The engagement he displayed on the bench during games he sat out -- screaming "YES!" and jumping out onto the floor after a positive development, "NO!" and sinking back into his chair following the opposite -- was borne of an agonizing desire to affect outcomes as the Wolves try to rebuild after trading Kevin Love.
"All I care is about winning," said Rubio, who's tallied 13 assists and 18 points on 5-of-12 shooting in his two games back. "It's something that I always carry on and try to put on my teammates, that philosophy. It's tough. It's tough to be out and not be able to help the team and seeing them sometimes struggle, some things that I could help if I was out there and I wasn't able to be out there.
"I missed it so much."
He's still impatient.
Monday, Saunders pulled him with 4:05 to go and the Wolves trailing 92-88. Rubio didn't play much of the third and fourth quarters as Saunders saved him for the end Wednesday.
"I was mad," Rubio said of Monday's loss at Dallas, "but, I mean, I have to be conscious that I have a minute restriction. Of course, it's hard to be that way because you want to play, and when you out there, you don't think about anything else."
Not yet 100 percent, he'll be under similar minutes guidelines the next couple games. Patience remains pivotal, but it's not Rubio's first bout with returning from injury.
A torn ACL cost him the end of his rookie season and the beginning of his sophomore one.
"That helps me, especially because when I came back (Monday), I was like a half-second late, and that's a lot in basketball," Rubio said. "I think I could've had a couple more steals, a couple more rebounds, but I wasn't there because I wasn't 100 percent yet. At the same time, because I learned my lesson, I wasn't frustrated. I was just saying, 'Oh, this is a process I have to go through and that's it.'"
It's a process as his teammates readjust to playing with such a dynamic playmaker, too. They'll have ample opportunity in the next six days; starting with Memphis (37-12) on Friday, three of Minnesota's next four foes -- Atlanta (41-9) and Golden State (39-8 being the other two) -- have the top trio of records in the NBA.
All three games are at home.
"It's probably a good time to blend (our previously-injured players) in, because they're probably going to have good concentration," Saunders said. "The guys know if we don't play the right way, we're going to get our butts blown out."
Follow Phil Ervin on Twitter
---