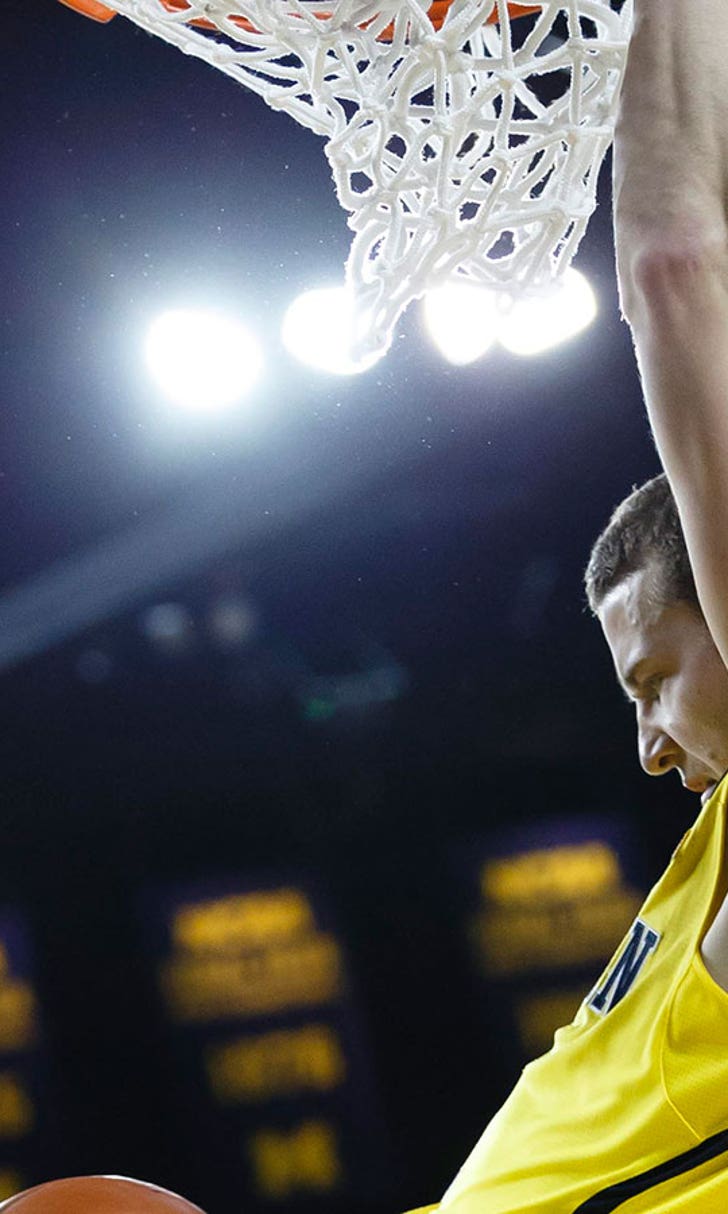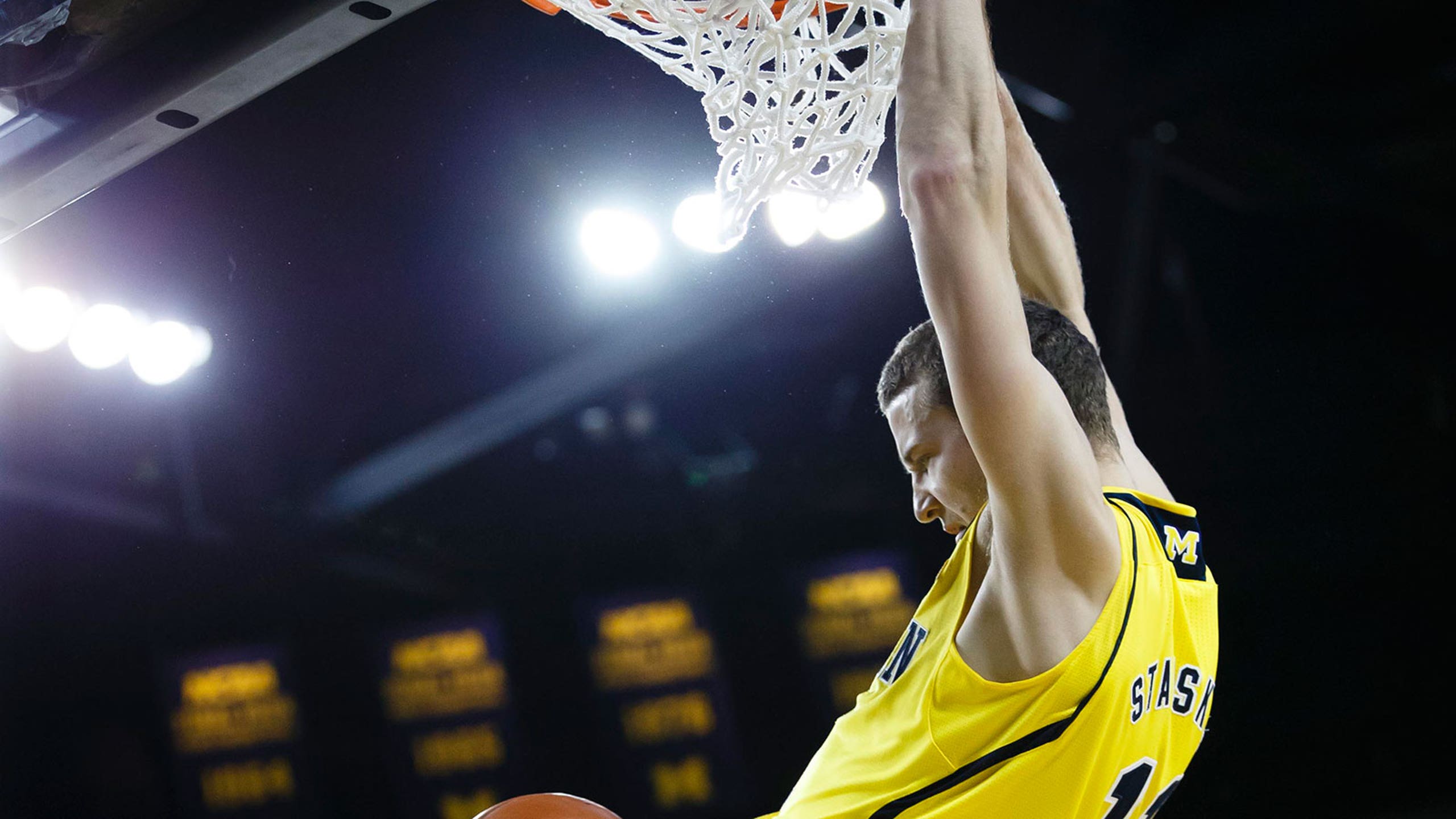 Wolverines sweep season series from Spartans
BY foxsports • February 23, 2014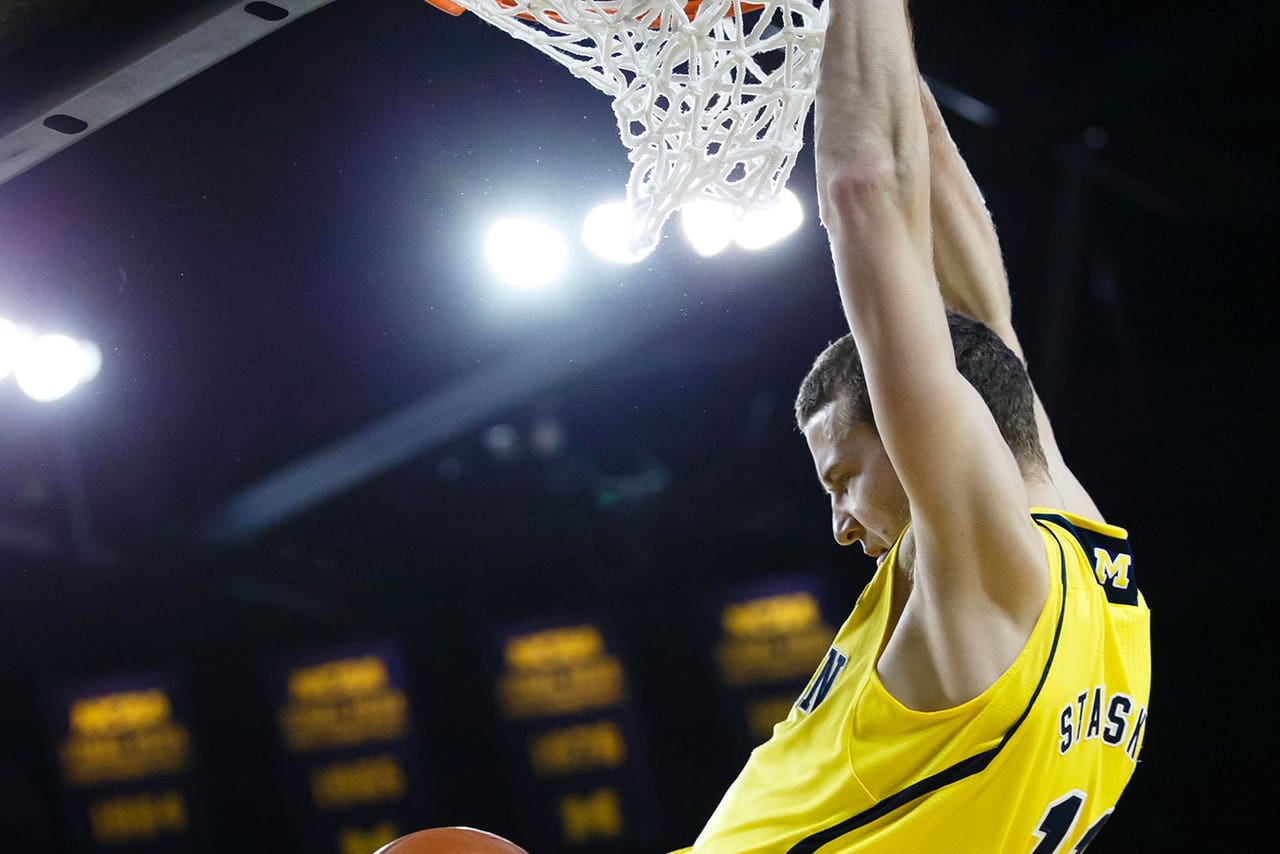 ANN ARBOR, Mich. -- As a crazy Big Ten season draws to a close, Michigan has a firm grasp on the conference's regular-season title.
The Wolverines knocked off Michigan State 79-70 Sunday at the Crisler Center, finishing a season sweep of the Spartans. Michigan can now win the Big Ten title outright by winning their last four games, all of which are against teams with losing records in the conference.
Even if the Wolverines slip up once, the Spartans would have to finish 3-0, including victories over Iowa and at Ohio State, just to tie for the championship.
The way things are going right now for the Spartans, that's not likely. Michigan State still hasn't gotten Branden Dawson back from a broken hand, Keith Appling is struggling with a wrist injury and Adreian Payne has just returned from an ankle injury.
"I've never experienced anything like this," Michigan State coach Tom Izzo said. "We've had over 150 days of missed practice, where other teams are struggling because they've lost one guy. I might not be handling things perfectly, but that's because this is all new to me.
"Keith isn't 100 percent -- he isn't even 80 percent -- but he's out there giving us everything he can. A.P. looked dead out there. Maybe I played him too many minutes in a row, but he couldn't move at the end."
To make things worse for the Spartans, Appling landed on his bad wrist after crashing into the basket support on a ill-conceived alley-oop attempt.
"I hit it again, and that just makes this worse," said Appling, who scored his only six points in the final two minutes. "There was no way I could come out of the game, though. Coach always tells me that I'm the quarterback of this team, so I've got to be on the floor as our leader.
"It's just really frustrating right now because I can't do the things I want to do."
While the Spartans were struggling with injuries and the fatigue of playing their second road game in four days, Michigan was healthy and rested. The Wolverines hadn't played in a week, and it showed as the game went on.
Michigan State led 36-31 in the dying second of the first half, before the Wolverines pulled out a shot that was a sign of things to come. Nik Stauskas fired a pass to Caris LeVert, who launched a corner three at the buzzer, then turned to run toward the locker room without even watching the shot.
It was perfect, bringing the Crisler Center crowd to its feet and killing Michigan State's momentum.
"I just knew it was good as soon as it left my hands," LeVert said.
The buzzer-beater gave LeVert 14 first-half points -- the only thing keeping Michigan in the game against Michigan State's 59-percent shooting -- but he got a lot more help in the second half. He, Nik Stauskas and Glenn Robinson III all played the entire second period, and their energy was too much for the fatigued Spartans.
The trio combined for 41 points in the half, including 21 by Stauskas, as the Wolverines put up a 45-point half against what is normally one of college basketball's best defensive teams.
"I just came out with the mindset that they weren't going to stop me in the second half," Stauskas said. "Once I made a couple shots, it just going from there."
The Spartans knew they were in big trouble once the second half started.
"Stauskas hit those early shots, and they never looked back," Appling said. "I don't want to hear that we were tired or we were hurt. That's how basketball goes, and we've been playing it our whole lives.
"They just outplayed us. They got to the 50-50 balls. They got to the rebounds. They were just better than us. We have to find a way to fix this."
It might be too late, at least for this season's regular-season title. If Michigan holds on, they will be hanging at least one banner at the Crisler Center for the third straight season.
"This game shows that Michigan is truly back in so many ways," Wolverines coach John Beilein said. "We've proved that we can do that on a consistent basis, and that's what programs like Michigan State, Ohio State and Wisconsin have done."
---