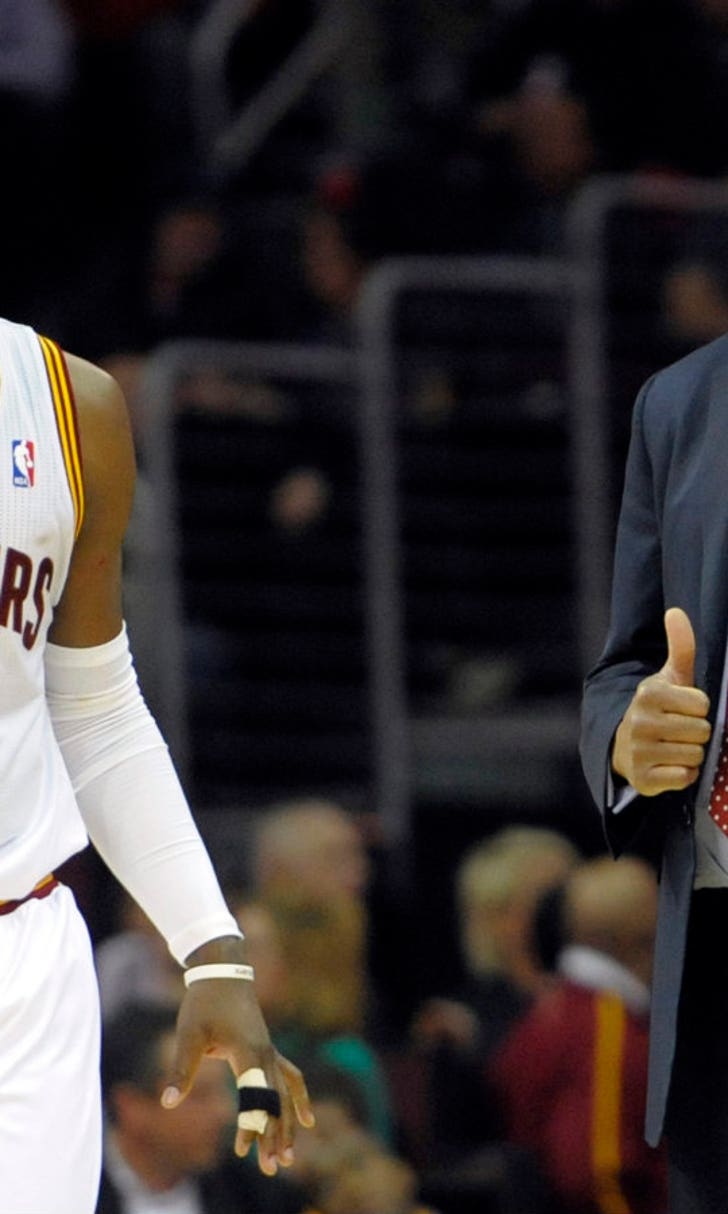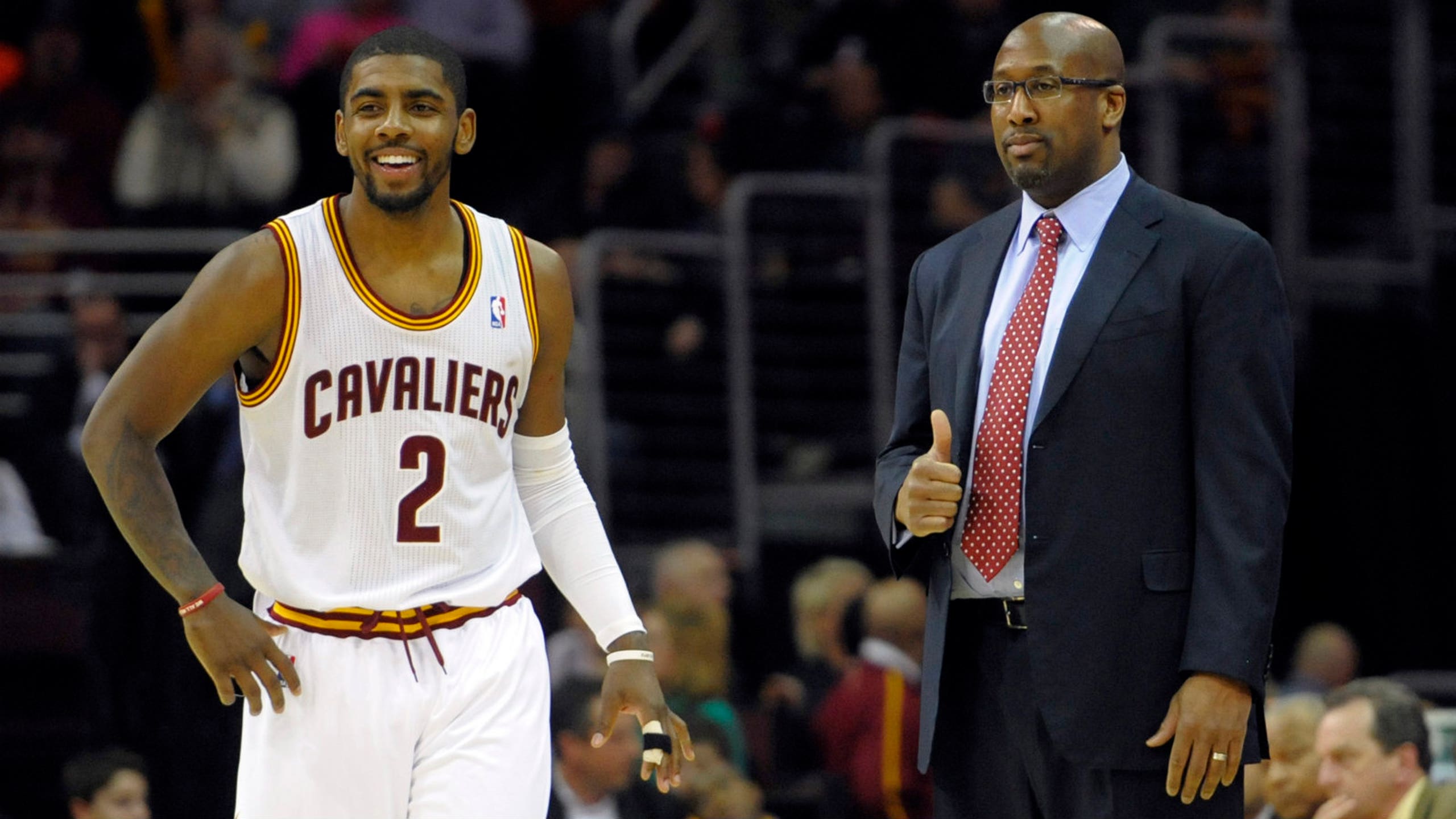 Wizards-Cavaliers Preview
BY foxsports • February 23, 2014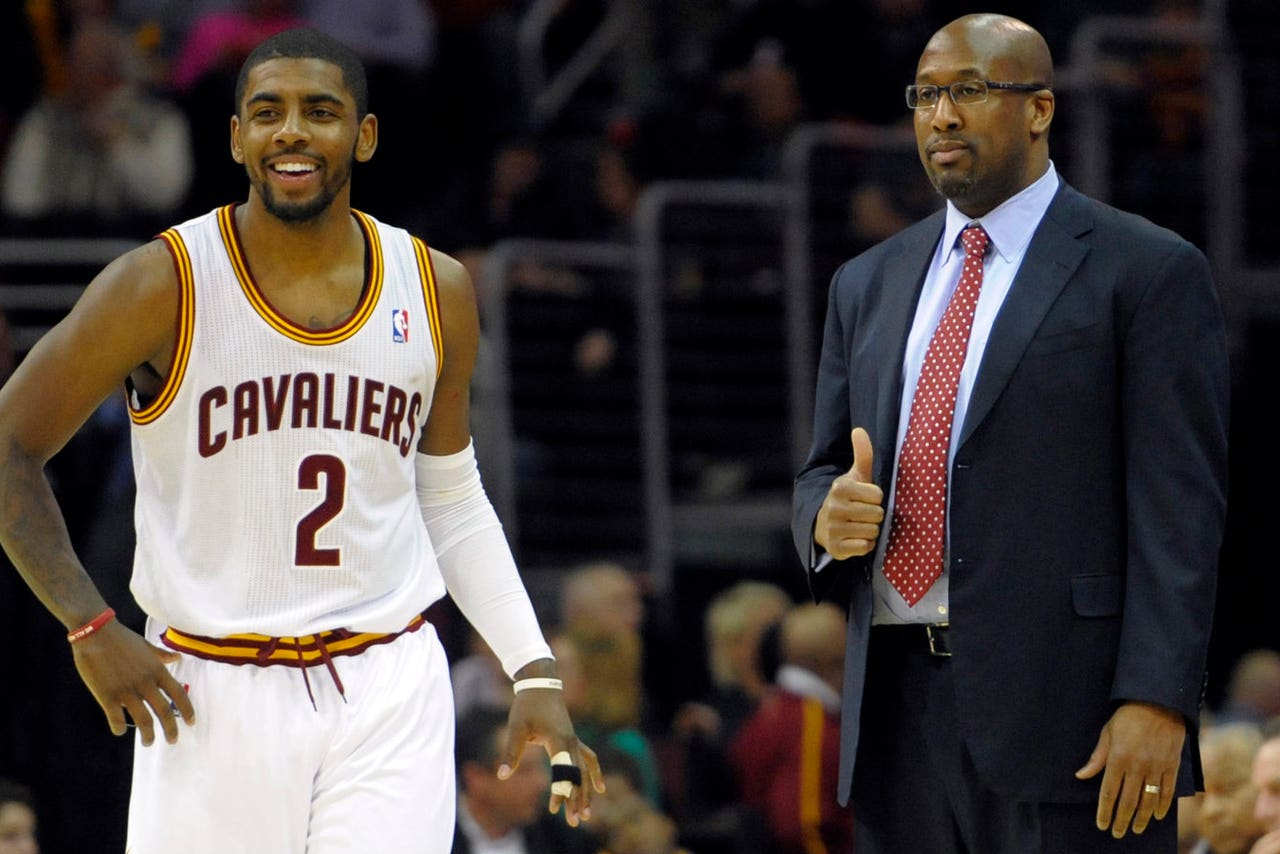 A week ago, Kyrie Irving earned All-Star game MVP honors, while Eastern Conference teammate John Wall's soaring display highlighted the Slam Dunk Contest.
The high-scoring point guards will find themselves matched up against each other this time.
Irving and the Cleveland Cavaliers look to bounce back from their first loss in two weeks Sunday night when they host Wall and the Washington Wizards.
The considerable talents of Irving and Wall were evident last weekend in New Orleans.
Irving scored 31 points on 14 of 17 from the field to help the East to a 163-155 victory in the All-Star game, joining LeBron James as the only Cavaliers to win the MVP award. That came a day after Wall helped the East win the Slam Dunk Contest, delivering a reverse slam after leaping over the Wizards' mascot.
Now, Irving is more concerned with helping the Cavaliers (22-34) rebound from Friday's 98-91 loss at Toronto, ending their six-game winning streak which was the team's longest in nearly four years. A sluggish third quarter proved costly, as Cleveland allowed 37 points while the Raptors connected on 16 of 23 field goals.
"I feel like we've got to get better at stopping other teams' runs, just taking a stance at both ends of the floor," Irving said. "Especially when we come out flat and our offense isn't going, we've just got to rely on our defense. In the six wins we had, we've done that. This was the first night we kind of let it get away from us."
Irving missed 13 of 16 attempts from the floor while finishing with 17 points and nine assists Friday, but he could be in for a bounce-back performance against the Wizards (27-28).
Cleveland has won five of the past six meetings, and Irving has averaged 29.4 points in five of them. He had 23 points and 12 assists in a 115-113 victory at Washington on Feb. 7 to begin the Cavaliers' recent winning streak.
He did his part in the most recent home matchup Nov. 20, scoring 28 points while the rest of the starters totaled eight in a 98-91 loss.
Wall finished with 15 points, 10 assists and four steals in that win. Bradley Beal added 26 points and Nene had 24 with eight rebounds and six assists.
Wall, though, averages 20.8 points and 11.8 assists in his past five meetings with the Cavaliers, tallying 32 and 10 against them earlier this month.
He came up big Saturday, driving the lane before dishing off to Nene for a thunderous go-ahead dunk with 0.9 seconds left in regulation for a 94-93 win over New Orleans.
"I just prayed," said Nene, who tied his season high with 30 points. "I wanted to finish with the ball in my hands. They put the ball into my hands. John, he did amazing, penetration right there, he found me right there."
The center, averaging 20.3 points in three season meetings with the Cavaliers, likely won't have to deal with Anderson Varejao, who is expected to miss a sixth straight game with a sore back.
That injury could have been partly why Cleveland acquired center Spencer Hawes from Philadelphia before Thursday's trade deadline. Hawes had seven points, 10 boards and three blocks off the bench Friday.
"He's pretty smart and he was picking it up as we were going along," coach Mike Brown said.
Hawes is averaging 16.7 points and 14.3 rebounds in three games against Washington this season.
---