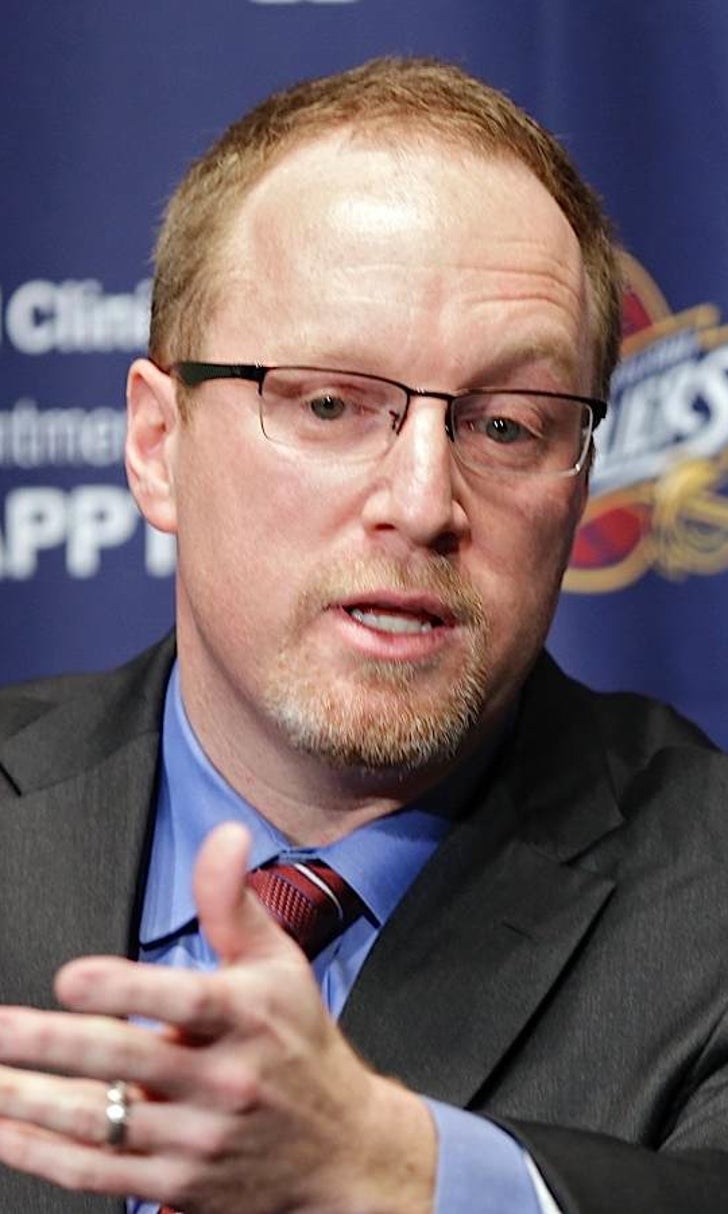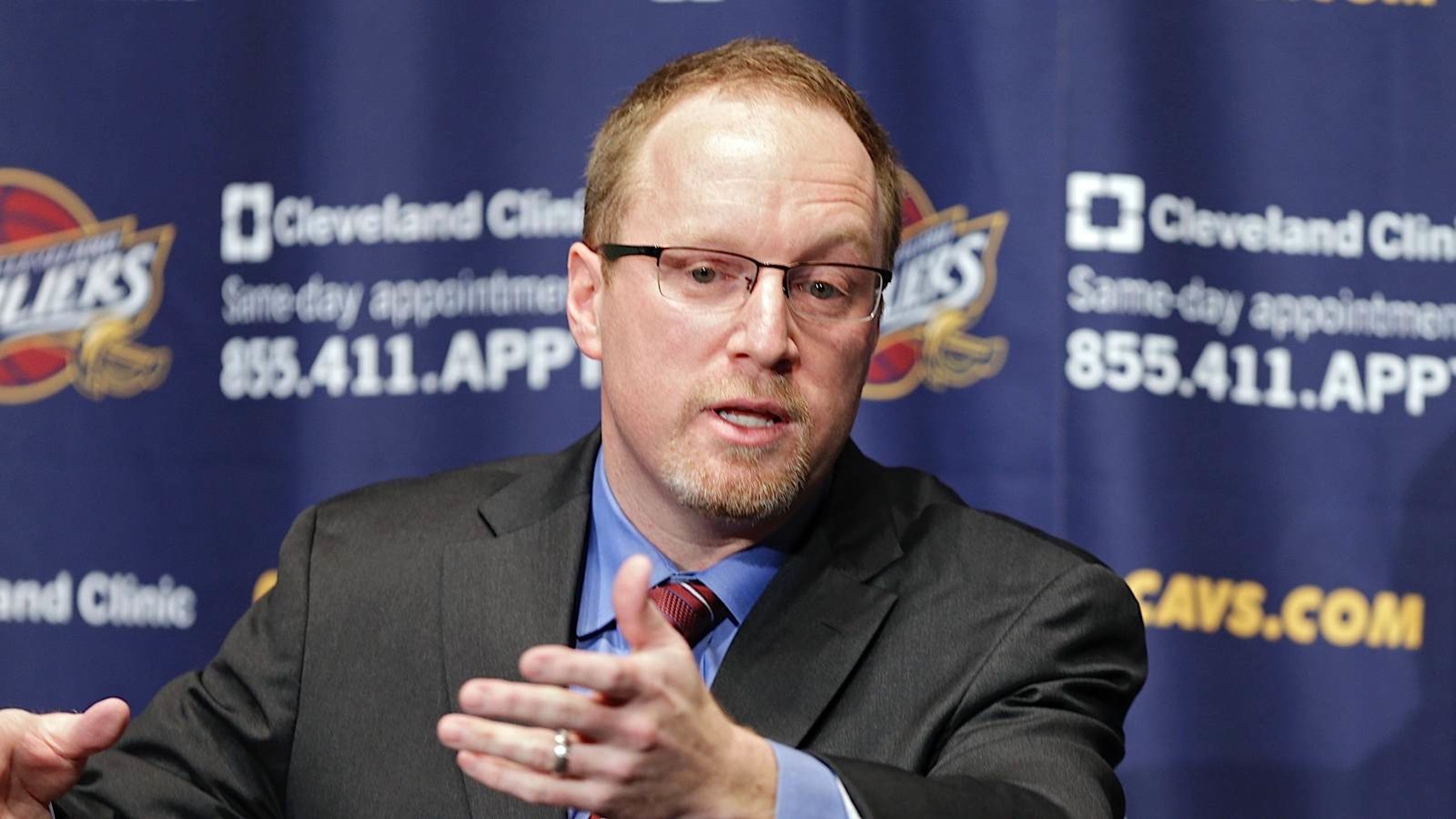 With trade, Cavs GM Griffin keeps good vibe intact
BY foxsports • February 20, 2014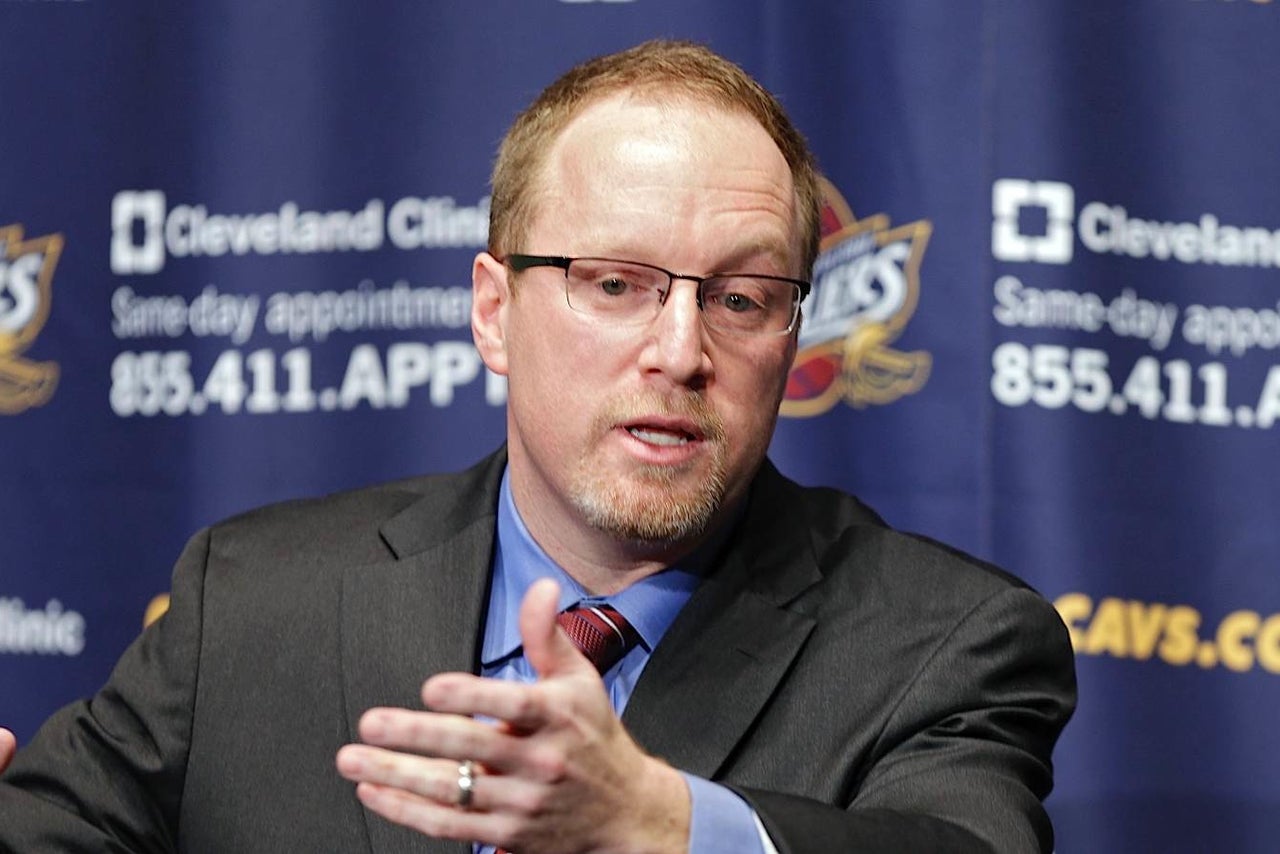 INDEPENDENCE, Ohio -- David Griffin said something every fan of the Cleveland Cavaliers needs to hear: This is no time to worry.
Griffin is the acting general manager of the Cavs, and he pulled off his first trade in his new job Thursday afternoon.
With the clock ticking on the final day to make a deal, Griffin obtained Philadelphia 76ers center Spencer Hawes for forward Earl Clark, center Henry Sims and two 2014 second-round draft picks.
What's it mean for the Cavs?
It means they received a quality starting center. Granted, they felt they already had one in Anderson Varejao, and more recently, Tyler Zeller. So it's safe to say the pivot position is packed.
What will the Cavs do with three pretty good centers?
That's for Mike Brown to figure out. And Griffin clearly has plenty of trust that the coach will do exactly that.
Now, it's no secret the Cavs also at least took (if not made) calls regarding small forward Luol Deng and guard Jarrett Jack. Sources say there were plenty of discussions involving both.
Yet they remain, and that's certainly no reason to complain. Both Deng and Jack are starters for a team that's won six in a row heading into Friday's game at Toronto.
What may be a concern, at least to fans and outsiders, is the fact Deng's contract is set to expire at the end of the season. Same goes for Hawes.
That is not an immediate concern to the Cavs.
All along, Griffin's message to the players has been to worry only about the things you can control. "Let everybody else worry about the things you can't," he said.
Griffin is among those who must practice what he preaches. He knows his title includes a disclaimer. He is simply the "acting" GM. He has indicated that if the Cavs fare well, he stands a chance to keep the job. He admitted that if the Cavs fail, "you tend to go away."
So far, owner Dan Gilbert has been impressed, sources close to the team said. Although you don't really need sources for that. The Cavs are undefeated under Griffin. Since most owners welcome success, you can feel free to go ahead and put two and two together.
Or go ahead and consider what happened under former GM Chris Grant, fired two weeks ago.
Gilbert was enraged by the negativity of the players at the time, not to mention their terrible performance in losing eight of nine. Throw in the drama surrounding former center Andrew Bynum, and it was pretty clear something was not right with the culture.
Something needed to change, and Griffin, to this point, has been wildly successful in that area. Bad vibes have turned into encouraging enthusiasm.
But back to those expiring contracts.
Griffin's philosophy on them makes sense. If you win and guys are having fun, free agency and negotiations take care of themselves. If you're stuck in a bad situation, then no one wants to come, and few want to remain.
That's why the final 27 games are vital for the Cavs (22-33).
They're three games out of the eighth playoff spot, and after their chaotic start, getting to the postseason would mean a lot -- both for the now, and for the long-term.
It would excite the local fan base, quiet the national doubters, and show the current players and future free-agent targets there is truly something good going on here.
Griffin has sort of been a basketball psychologist to this point. He got the job and talked about the need to "smile more." He talked about the importance of not worrying. He talked about just enjoying the game, with the understanding much of that is based on winning.
Then he went out and got a player who should help the Cavs do exactly that.
---