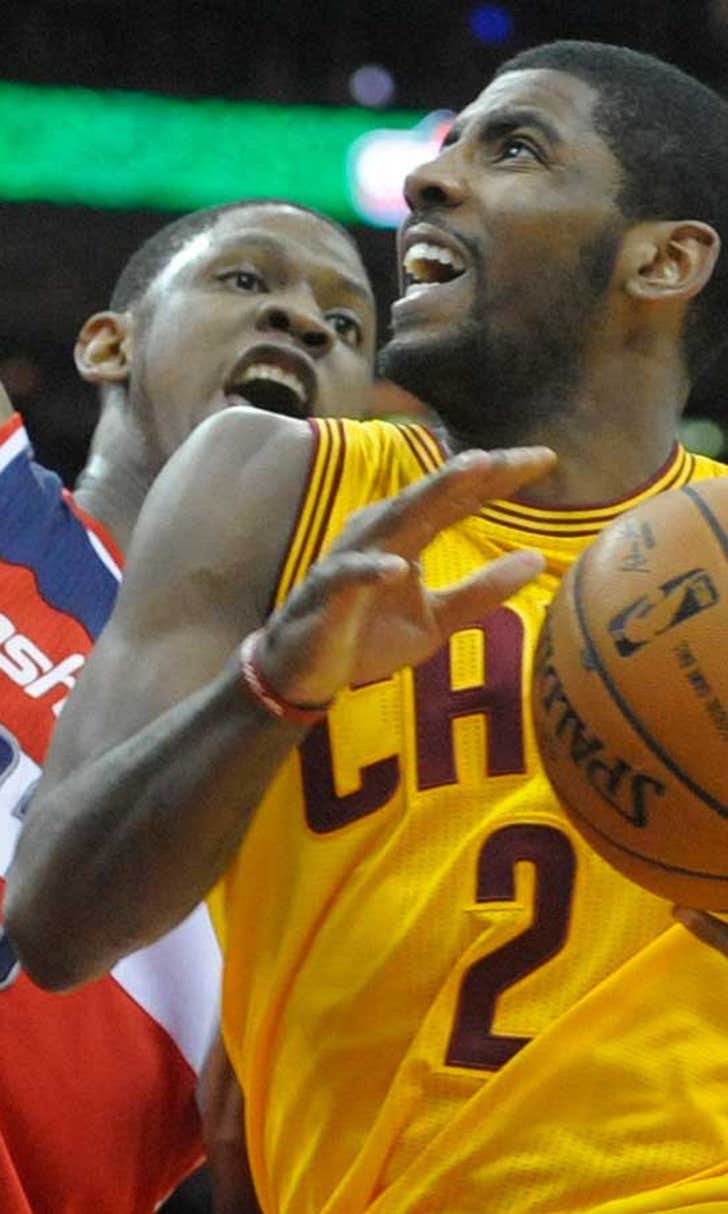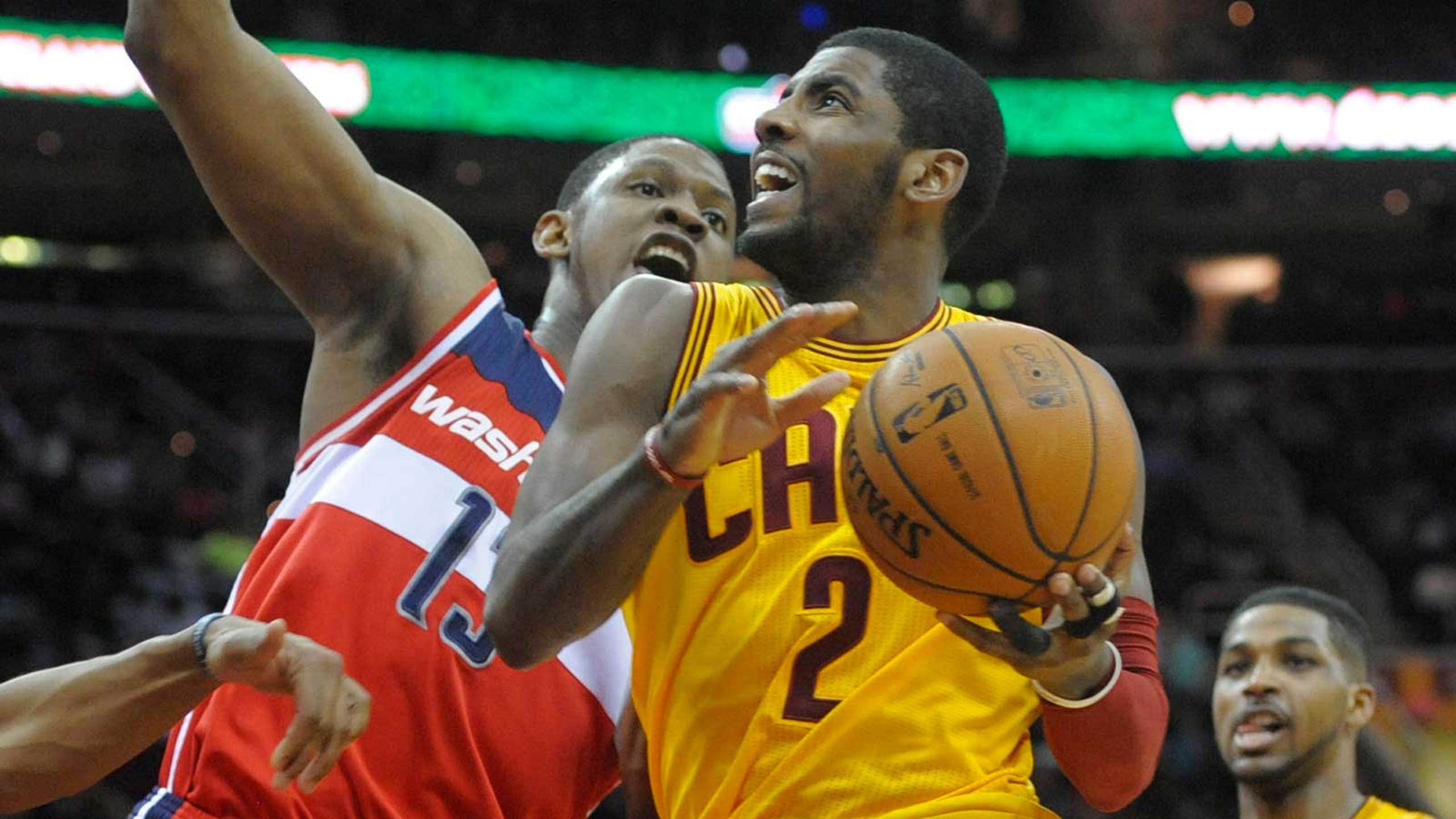 With time running out, Cavs need to get offensive
BY foxsports • February 23, 2014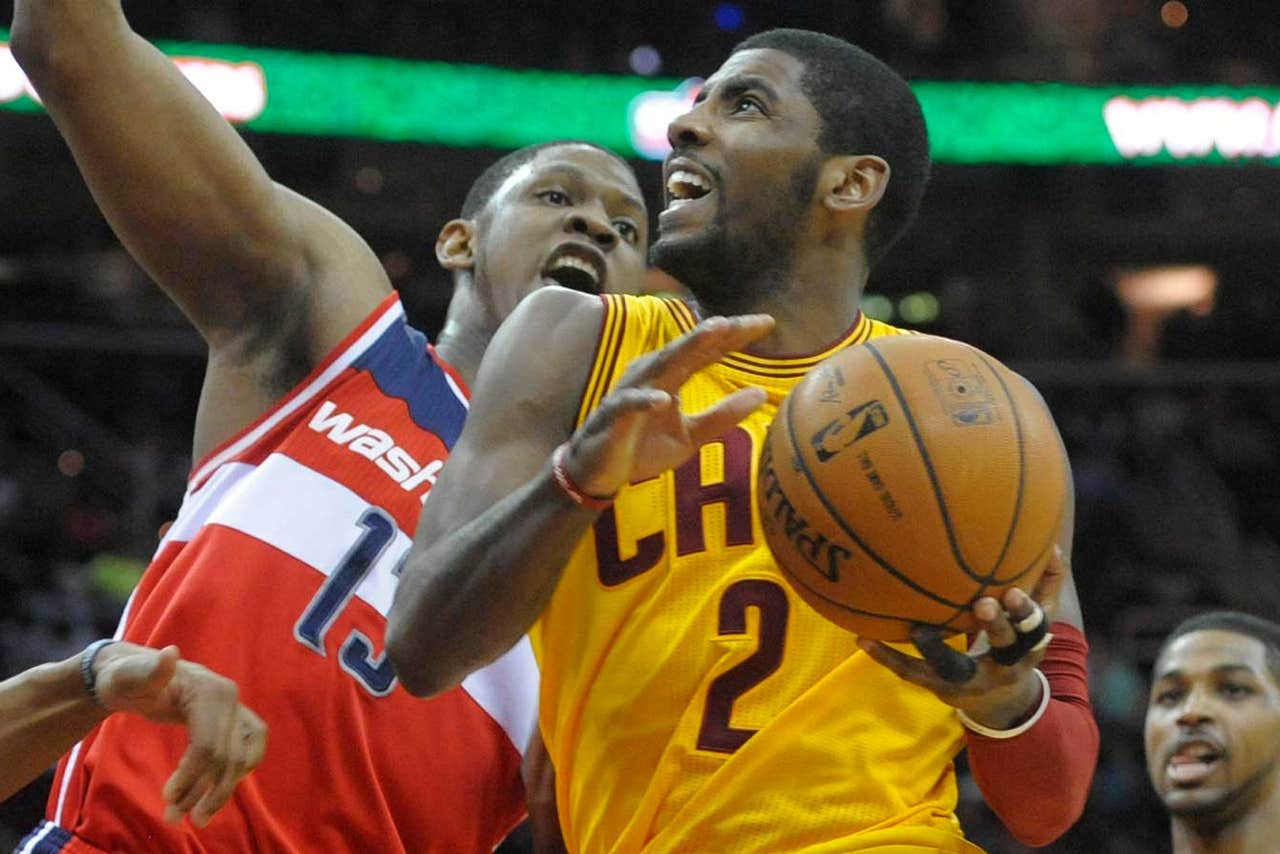 CLEVELAND -- It's time for Mike Brown to get creative.
With the Cavaliers' playoff hopes on life support after Sunday's major blow of a 96-83 defeat to the visiting Washington Wizards, the coach has no choice. He must institute a new wrinkle (or at least one wrinkle) to the offense.
And no, you can't just excuse this as the Cavs missing injured guards Dion Waiters and C.J. Miles, or big man Anderson Varejao -- all of whom sat out another game with assorted injuries.
After all, the Cavs scored 52 points in the first half without those three. They then scored just 31 in the final two quarters, including an atrocious 11 in the fourth. This against a Wizards team that entered the night surrendering 99.4 per game.
With a little bit of order against Washington, the points will come.
But here's a newsflash: Just "moving the basketball and moving bodies" isn't an offense. Brown is right when he says those are the staples of putting up points. But it has to be more than that. Players can't be counted on to get it done with a freelancing, every-man-for-himself halfcourt game.
Now, that's not necessarily what Brown wants. But it is what's happening. And it doesn't work.
Nor is it unfair to say this is a first for a Brown-coached outfit. He says he wants his teams to run at an opportunistic, up-tempo pace. He yells for Kyrie Irving and the other guards to "push the ball" from the sidelines.
That's all good, but then what? What do you do when the opponent gets back and sets up defensively? What are your go-to plays? What are the second and third and fourth and even fifth options?
The Cavs drive and kick and maybe get a decent 15-footer. Maybe.
Is that all you are going to bank on? Perimeter shots?
Granted, the Cavs have put together some fantastic scoring nights, even stretches where they've averaged 110 or more. So what worked then? And why does it go away?
Anyone who scouts the Cavs can see it. There's too much standing, too much waving for the ball beyond the 3-point arc. It's sometimes as if the players are frantically trying to hail a cab.
The Cavs were 2-of-18 on threes Sunday. It's hard to blame bad shooting on the coach -- unless, of course, the shots at practice aren't coming within the flow of an actual offense. It's one thing to chuck up jumpers at the end of the practice day. That doesn't help you much when you're coming off a screen in a real live game.
Obviously, the Cavs won six straight before the weekend. But they needed this one, and you can't excuse a 22-35 record. Not anymore. Not after the offseason signings of Andrew Bynum and Jarrett Jack, the trades for Luol Deng and Spencer Hawes, the development of Irving and Waiters and Tristan Thompson. None of it has resulted in any sort of consistency, any sort of identity, any sort of sustained success.
How much longer can you pin it on the players? The Cavs have darn well tried everything and everyone.
So it's either a poorly constructed roster or it's not being utilized properly. One or the other. Take your pick.
Irving was 0-of-5 in the fourth. He finished with 15 points, but on just 6-of-17 shooting. Luol Deng (17 points) went 4-of-13. Jack (six points) went 3-of-11 and has been horribly out of sorts all season.
Meanwhile, Hawes (16 points, 12 rebounds) did a nice job in just his second game since arriving in Thursday's trade with Philadelphia. But even he has to create his own offense. The shots aren't really drawn up for anyone.
If they are, then guys just aren't following orders, and if that's the case, again, that falls on the coach. Leadership skills and getting the most from the players are perhaps the biggest keys to the job.
All of this sounds like a major call for Brown's impeachment. That's not the case. There are aspects of his coaching philosophy that have been a smashing success, and that is not up for debate. But he must build on those, and fast.
It can no longer be business as usual on offense, or grinding away in hopes that someone can hit a jumper. There are a lot of offensive-minded assistants on the staff, men such as Bernie Bickerstaff and Jim Boylan, veterans with an abundance of NBA coaching experience.
Get their input. Fix the offense. Do something.
This hasn't worked well enough in the past and it's not working now. And the Cavs simply cannot afford to mess up anymore.
---