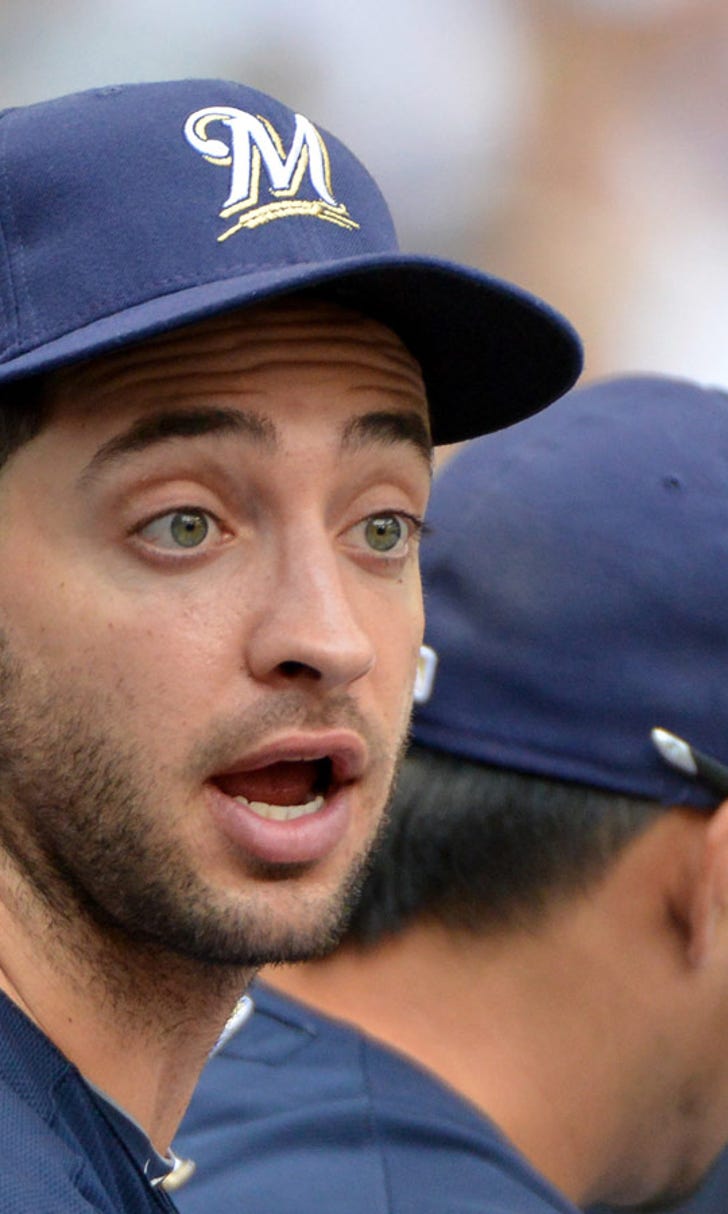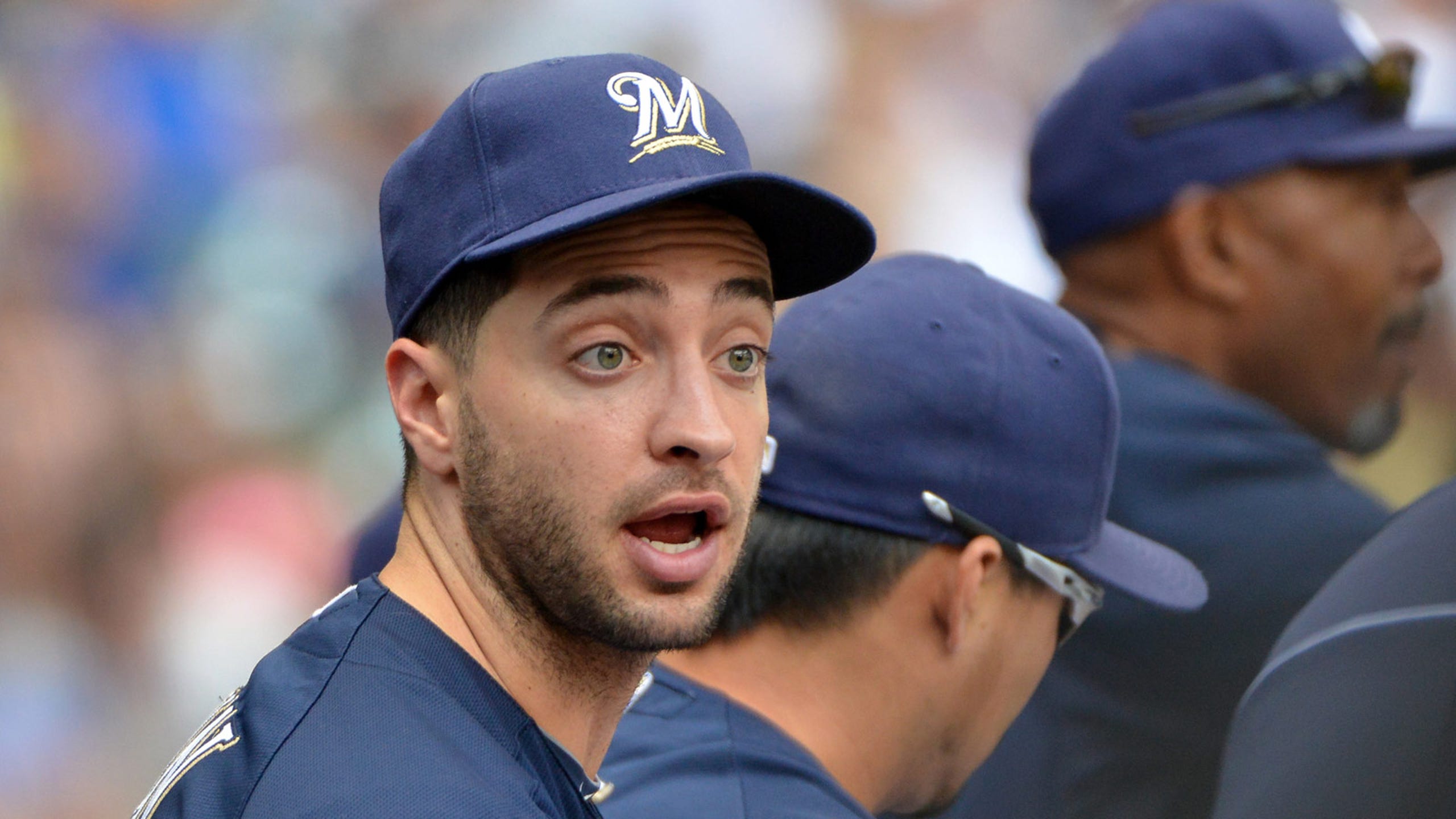 With suspension over, Braun set to move on in Brewers return
BY foxsports • February 20, 2014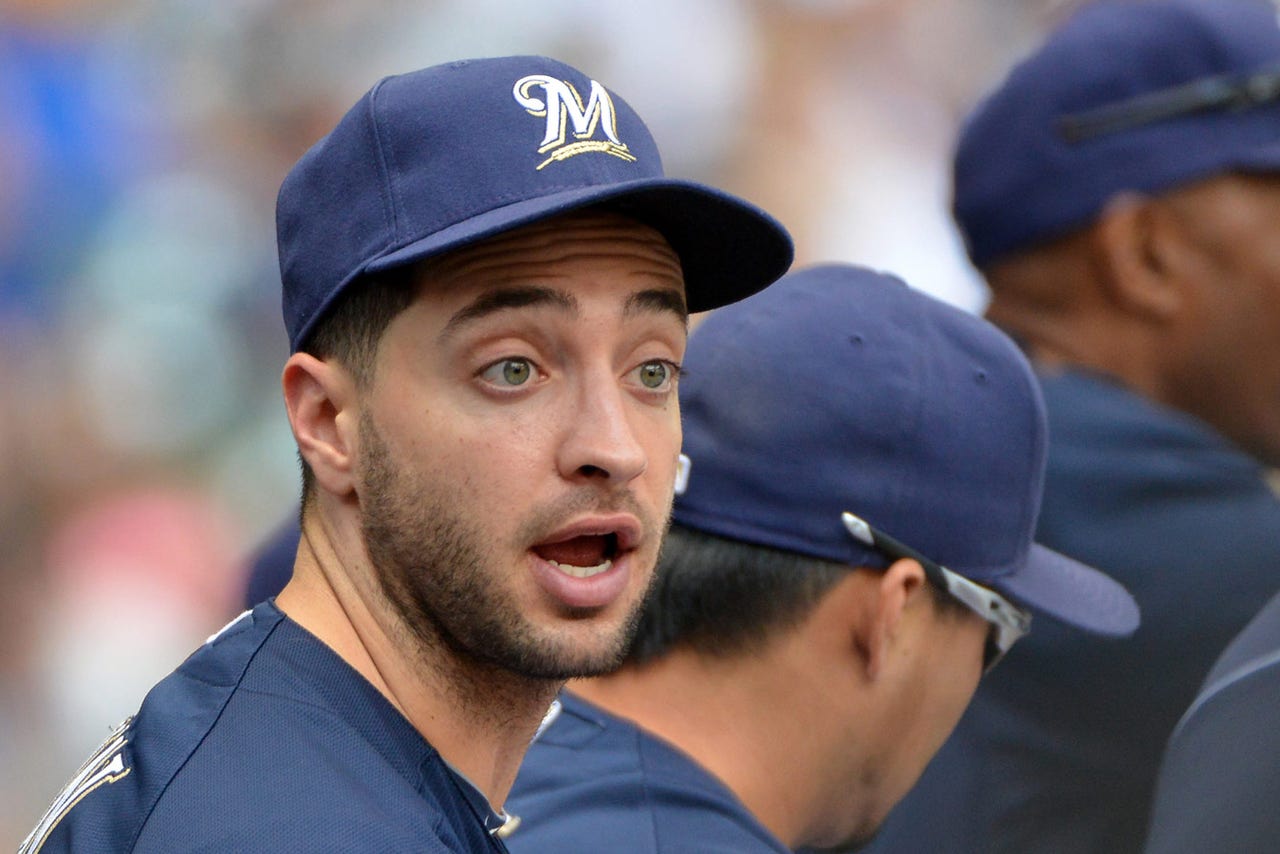 PHOENIX -- Ryan Braun reported to Brewers spring training Thursday and made it very clear that his focus is on 2014 and not on the past.
"It's great to be back. It's exciting," Braun told reporters. "I've had a lot of downtime with my extended offseason. I'm certainly excited to be back. I'm excited to be in Arizona and I'm excited to meet my new teammates. I'm looking forward to the challenge of the new position and I'm just excited to be back to playing baseball."
Questioned repeatedly today regarding his PED-related suspension for the final 65 games of the 2013 season, the 2011 National League MVP addressed the issue but made clear his sights are set on 2014. 
"I made a mistake. I've taken responsibility for my mistake," Braun said. "For me, my focus is on this season, on moving forward and getting ready for this year. I wish I had the ability to go back and change things that happened, but I don't. I embrace the challenge that lies ahead, but I know it won't be easy. I'll do everything in my power to be the best person and player I can be."
Braun was much more interested in discussing his move to right field this season, which he acknowledges will be a challenge.
"Everything I am accustomed to in left will be opposite in right. So I don't anticipate it necessarily being easy," Braun said. "Most importantly, I've got to get used to reading the ball as it comes off the bat and understanding how our pitchers handle batters and how I need to position myself. It's about getting reps." 
Braun later added with a wry smile, "It might mean playing in a minor-league game where I can be an all-time defender, which would be new for me."
The five-time All-Star is also coming back from a thumb injury that limited his availability and effectiveness last season prior to the suspension. While the injury has healed completely, it's a matter Braun and Brewers are monitoring.
"The thumb feels good," Braun said. "With any injury there's always a chance for a reoccurrence. So we do what we can to prevent it. We're trying different padding on the bat and we're trying different padding in the glove too."
One thing the 2007 National League Rookie of the Year isn't concerned about is being rusty after his extended layoff.
"I don't think there's much difference between being away for six months or for four or five months or whatever the typical offseason is," he said. "The beginning of spring training, you're always rusty. Everybody's working their way into baseball shape. There's always that adjustment stage you go through."
Braun is also confident that he'll have the continued support of his teammates and the Brewers organization. 
"Everybody's been extremely supportive through this and I appreciate that," he said.  "My relationship with everybody always been great and I don't anticipate any changes."
However, Braun knows that he is unlikely to find such support from fans in other ballparks.  But, it doesn't really bother him either.
"I enjoy the challenge of going into an opposing team's ballpark and dealing with the hostile environment. I try to use that as fuel and as motivation," Braun said.
Brewers manager Ron Roenicke knows his slugger will be challenged this season, but he is also confident in Braun's ability to overcome those challenges and return to form.
"I expect him to be the same player he's always been," Roenicke said. "He's in great shape. He's in a good frame of mind. I expect him to come out and be the kind of guy he's always been."
Like Braun, Roenicke and Brewers are also ready to move on from 2013 and shift the focus to this season.
"Everybody knows what kind of player Ryan is and we like him," the Brewers manager said. "He's paid the penalty Major League Baseball has put in place and it's over with. We want to move forward. We've got a good club here and we are excited to move on with this season."
---
---