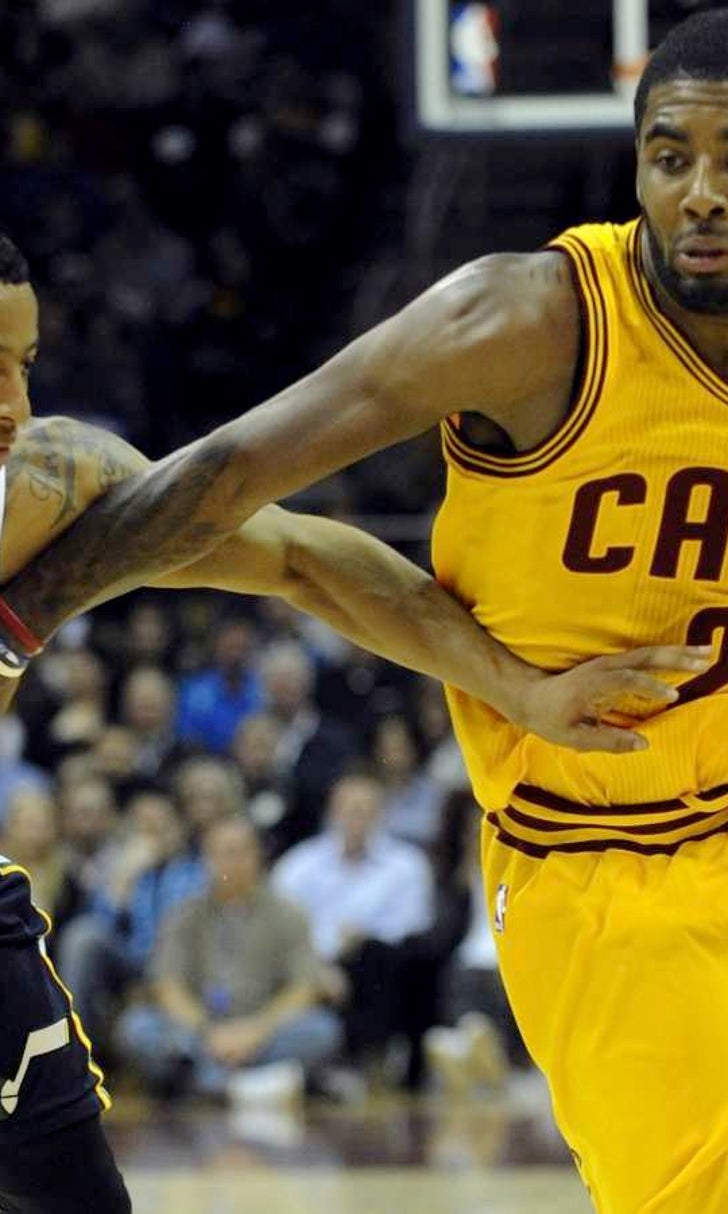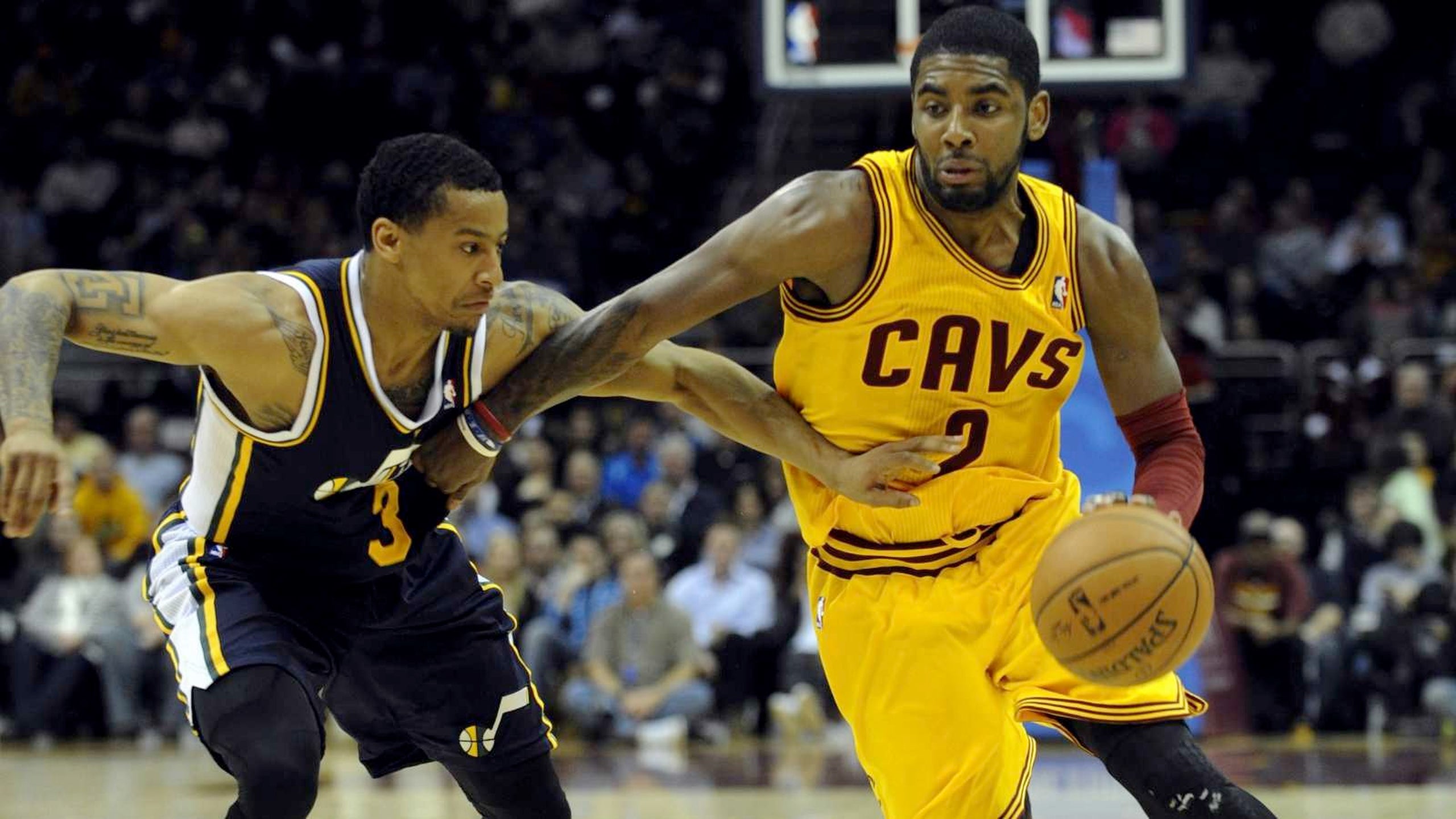 With season in balance, Kyrie starting to really deliver
BY foxsports • February 28, 2014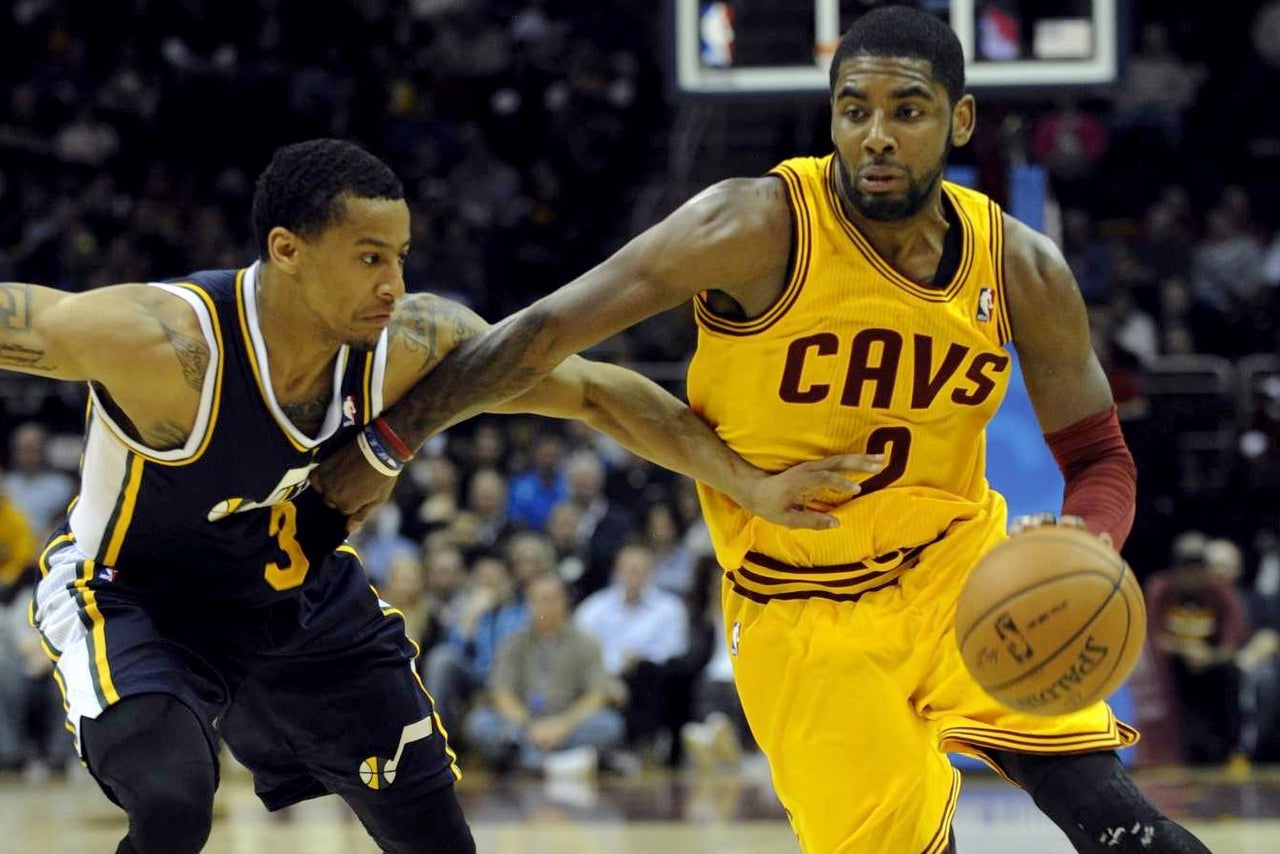 Random stuff on the Cavaliers' 99-79 victory over the visiting Utah Jazz on Friday:
-- I should start by confessing that several hurdles kept me from attending the game, one of just two I've missed at The Q this season. (I was sick the first time.) For the record, the Cavs are 2-0 when I stay home.
-- More significantly than that, of course, is the Cavs have won eight of 11. Since I know it's what you will ask next: Their 24-36 mark moves them into ninth place in the Eastern Conference, just 3½ games behind the Atlanta Hawks for the final playoff spot. The Hawks begin a daunting five-game West Coast swing Sunday.
-- But before that, the Cavs have to visit the Memphis Grizzlies on Saturday. Memphis is in a similar position to the Cavs, as the Grizzlies hold the ninth spot in the Western Conference. Unlike the Cavs, the Grizz sport a winning record (32-25) and would be the third seed in the East. Regardless, both teams have something on the line.
-- This one was highly irritating - for the first two quarters. The Cavs' offense was stagnant, and the Jazz hit pretty much everything from the perimeter in taking a 41-39 halftime lead. Yes, the Cavs scored a measly 39 points in the first half. I aired my annoyance on Twitter, especially since they scored 42 in the fourth quarter alone in Wednesday's win at the Oklahoma City Thunder.
-- Then came the third quarter. The Cavs, particularly Kyrie Irving, turned it up a notch. Actually, it was more like 27 notches. Everyone played with more energy and Irving tossed in some pizzazz, basically taking over and creating for his teammates.
-- It's true that Kyrie got a little too cute sometimes and made a couple turnovers because of it. But I'd rather he do that and play aggressively. Personally, I can live with the mistakes, because Irving and the Cavs are at their best when Irving is having fun and trying to liven up things offensively.
-- As I'm sure you know, Irving finished with the first triple-double of his career: 21 points, 12 assists and a remarkable 10 rebounds. He's had some fantastic nights, but the second half may have been his best half of the season. This revival of sorts is bad news for the rest of the league. When Kyrie is at his best, the ball moves and the Cavs are generally fairly lethal.
-- During Irving's post-game interview on FOX Sports Ohio, Tristan Thompson walked over and interrupted by grabbing the microphone, then called Irving the league's best point guard. Then Thompson kissed Irving on top of the head. If this team keeps winning, I predict we'll see more such behavior.
-- It never fails: After almost every Cavs win I'll look over my posted column and realize I didn't mention Thompson nearly enough. Sometimes, I forget him altogether. Not tonight, baby. Along with his usual dose of dunks and inside shots, I was impressed with how he drove through the heart of the defense a couple of times and finished by making what Mike Brown calls "a basketball play." In the end, Thompson compiled yet another double-double, putting up 18 points on 9-of-13 shooting and grabbing 14 rebounds.
-- Amazingly, I didn't even mention how Thompson amassed a double-double (11 and 11) on just SIX shots in Wednesday's upset of the Thunder.
-- Bottom line: Thompson is a really good glue guy both on the floor and in the locker room. We saw more evidence of each Friday, and he truly is an underrated cog when it comes to winning.
-- Of course, Thompson's 14 rebounds weren't even a team-high. That honor belonged to newcomer Spencer Hawes, who scored 13 and yanked down 16 boards. He also received his second technical foul in five games with the Cavs. And guess what? I'm OK with that. Nothing wrong with a little (or a lot) of fire once in a while.
-- I can't wait to see Hawes on the floor with Anderson Varejao. Or at least Dion Waiters. Mostly, I can't wait to see Varejao (sore back) or Waiters (sore knee) or C.J. Miles (sprained ankle) on the floor again, period. Unfortunately, it won't happen Saturday, as all three will remain in Cleveland for more treatment.
-- Final thought on the Cavs: They're keeping it interesting - and for as much grief as I can give Brown, he deserves credit for getting his team to battle through injuries and play its best when it is beginning to mean the most.
---