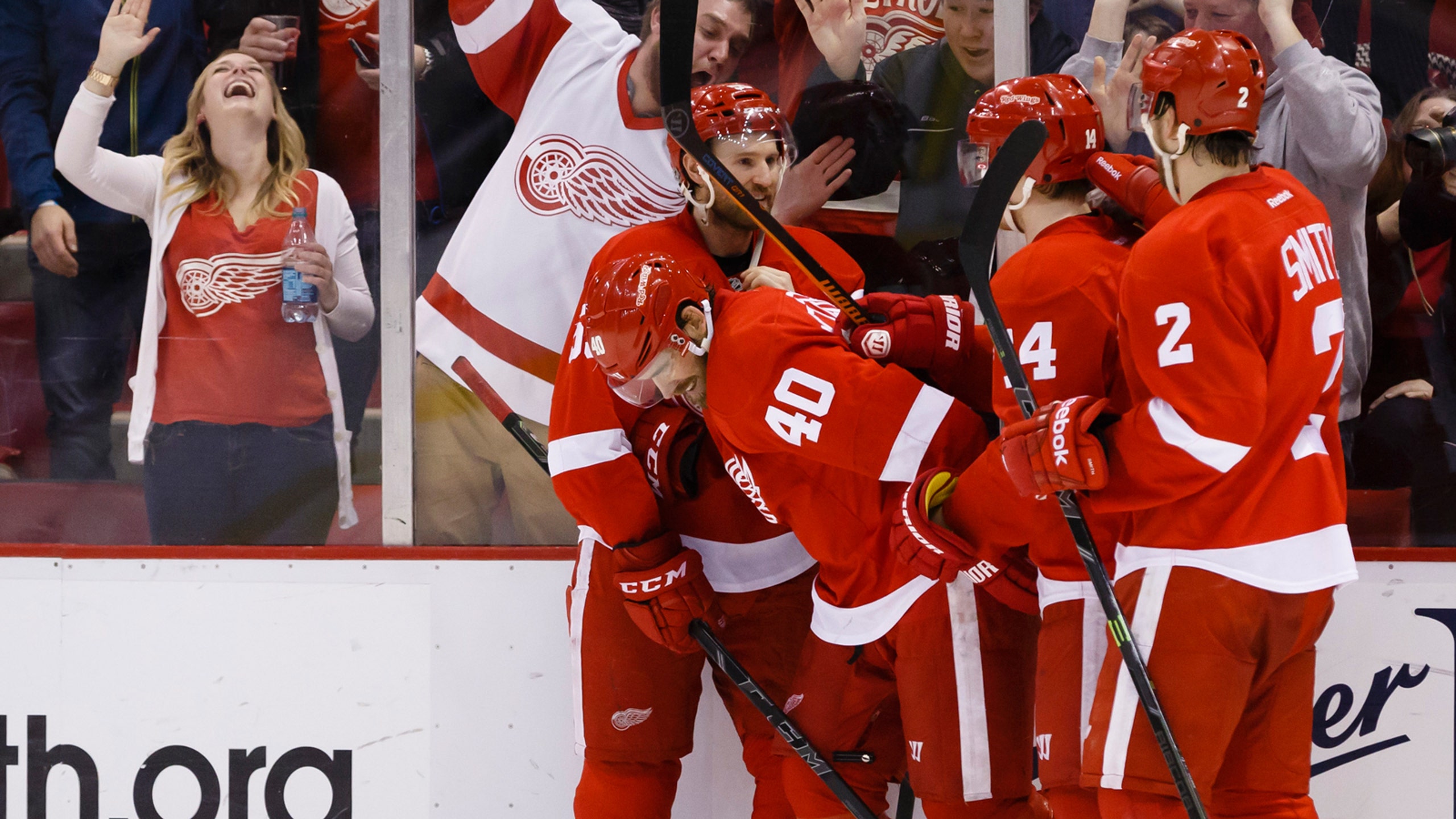 With NHL trade deadline looming, Wings GM Holland likes his options
BY foxsports • February 2, 2015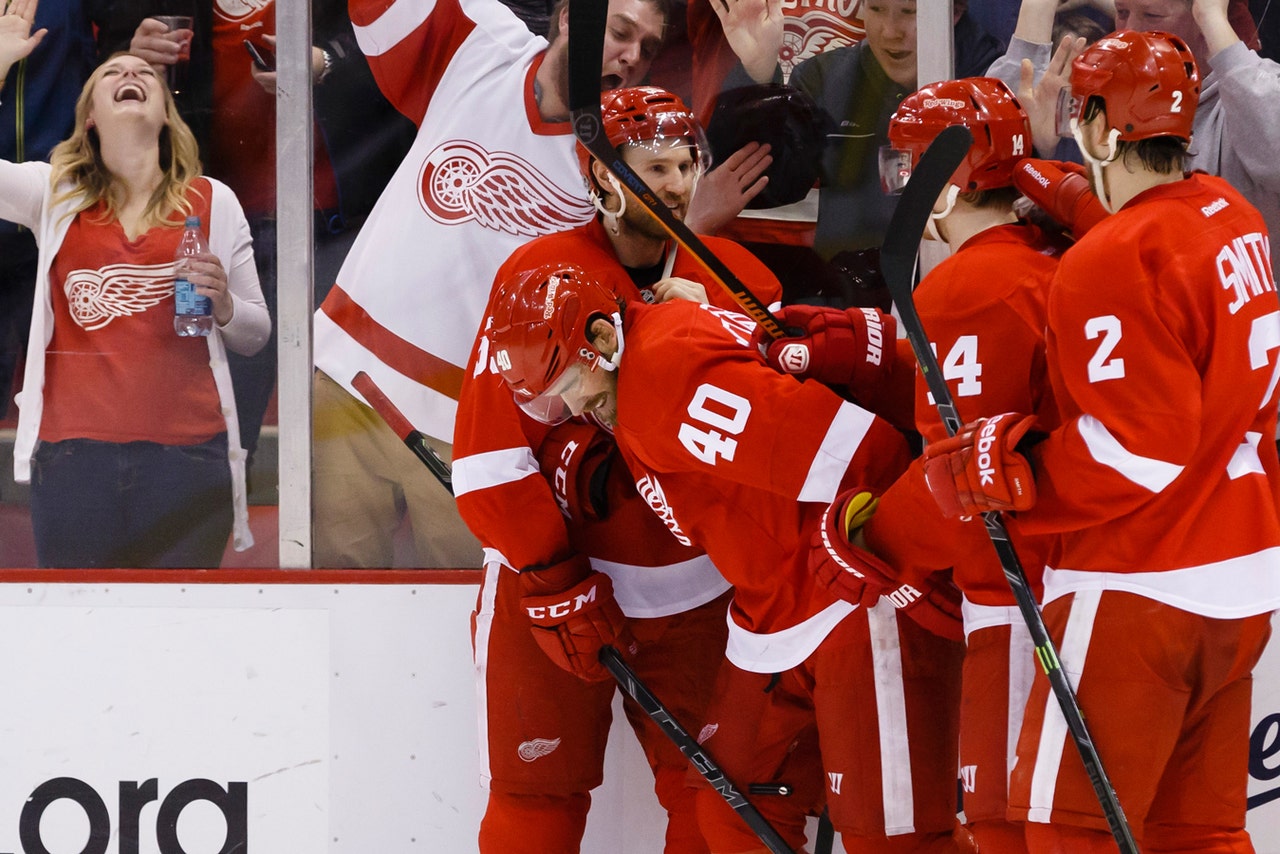 With the clock ticking toward the NHL trade deadline one month from today, Red Wings General Manager Ken Holland stands ready to make a deal -- like he always is this time of year.
"My history as a manager has been that I'll pull the trigger and pay the price if there's a player out there that our scouts, (coach) Mike Babcock -- and we think will be a real good fit for us at a price we feel good about," Holland said in a recent conversation.
But as talks warm up -- and it was still very quiet even a week after the league congregated in Columbus for its annual All-Star debacle -- Holland finds himself in an enviable position with a relatively healthy team that has no critical needs sitting near the top of the NHL standings. He also sees more depth at every position than he's seen in years. And he's got plenty of space under the salary cap to make just about any kind of deal he sees fit.
In other words, despite the misguided headlines about the need for a right-shot defenseman the Wings aren't desperate like they were last year at the trade deadline, when Holland gave up promising center Calle Jarnkrok, with Patrick Eaves and a second-round pick for David Legwand.
A Grosse Pointe native who played junior hockey with the Plymouth Whalers, Legwand turned out to be a rental when he signed a free-agent deal with Ottawa last July. Jarnkrok is having a nice rookie season with five goals among 13 points and a plus-7 rating in 45 games, and appears to have a bright future.
A good deal? Holland thinks so.
"We don't make the playoffs without Legwand," he said, noting that Legwand served the Wings well as a second-line center. "We traded a real good prospect, but we played our way in (to the postseason)."
The Wings start the week tied for second in the Eastern Conference with Montreal, just a point behind Tampa Bay. They're 15 points ahead of ninth-place Florida, meaning that it would take some kind of catastrophe for them not to make the playoffs. So Holland is sitting in the catbird's seat, considering how he might upgrade an already good roster.
Expect a lot of weird rumors. Since Babcock said at the end of last season that he'd like to add a right-shot defenseman, anybody with a pulse who fit that description has been linked to Detroit -- from Washington's Mike Green and his $6 million cap hit on a contract that expires at the end of the season, to Jeff Petry, the son of former Tigers pitcher Dan Petry who has been a healthy scratch recently in Edmonton.
Both are unrestricted free agents at the end of the season, and Holland has been adamant about not dipping into his depth for a player who turns out to be a rental. He's looking long-term with this team, and if he can deal for a right-shot defender with some years left on his odometer who might upgrade an already lethal power play, he won't hesitate.
The Legwand deal was necessary because the Wings were decimated by a record-number of injuries last year, many of them to key players.
This season, they're hard-pressed to find opportunities to get a look at several minor-league prospects they think have NHL credentials. On Saturday, defenseman Alexey Marchenko acquitted himself nicely in his season debut in Detroit, taking the place of Xavier Ouellet, whom the Wings loved when he was pressed into duty.
In January they gave Teemu Pulkkinen a six-game audition, allowing him to showcase a shot that will get him a lot of goals in the NHL, before returning him to Grand Rapids to work on other parts of his game. In the coming weeks they'd like to take a look at some others, among them forwards Mitch Callahan, Landon Ferraro and Tomas Nosek, as well as defensemen Ryan Sproul and Nick Jensen.
But don't expect the Wings to rev up the Grand Rapids shuttle just to kick the tires on their prospects. Points in the standings remain precious as they strive to secure home-ice in the playoffs. In the absence of injuries, there may be few opportunities in Detroit for those prospects.
"The question is, whose spot are they going to take?" Holland asks. And he's right. It's the same question Babcock asks whenever someone inquires about Daniel Cleary, the seldom-used veteran forward the coach rather insisted that Holland sign this year. Cleary has turned out to be little more than a pricey insurance policy against injuries that haven't occurred this year -- and he's being passed by a lot of youngsters.
"We like our depth. We like our kids," Holland said, adding that he's approaching the trade deadline this year like he always does. "I'll work the phones. I haven't talked to a lot of teams, but I have talked to a few."
Will he do anything? That remains to be seen, but the important thing is the Wings shouldn't be force to do anything. Standing pat with a young team playing as well as it has for 50 games this season wouldn't be the worst thing. And both Holland and Babcock know that.
---