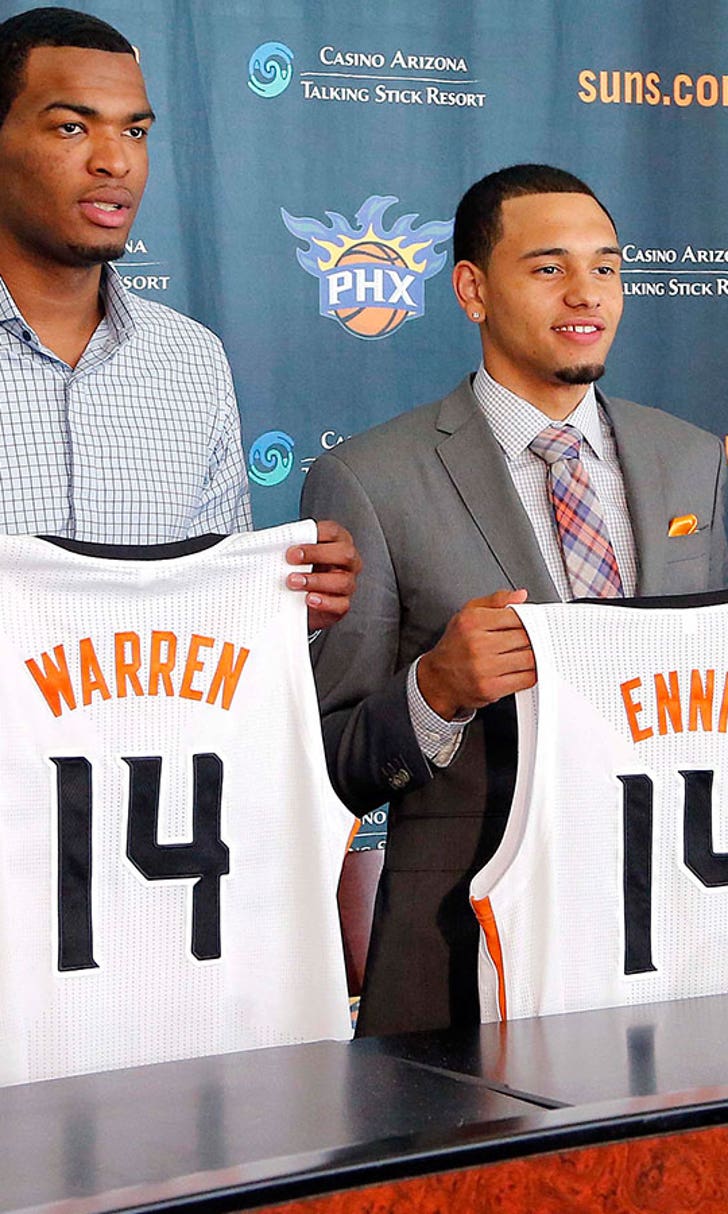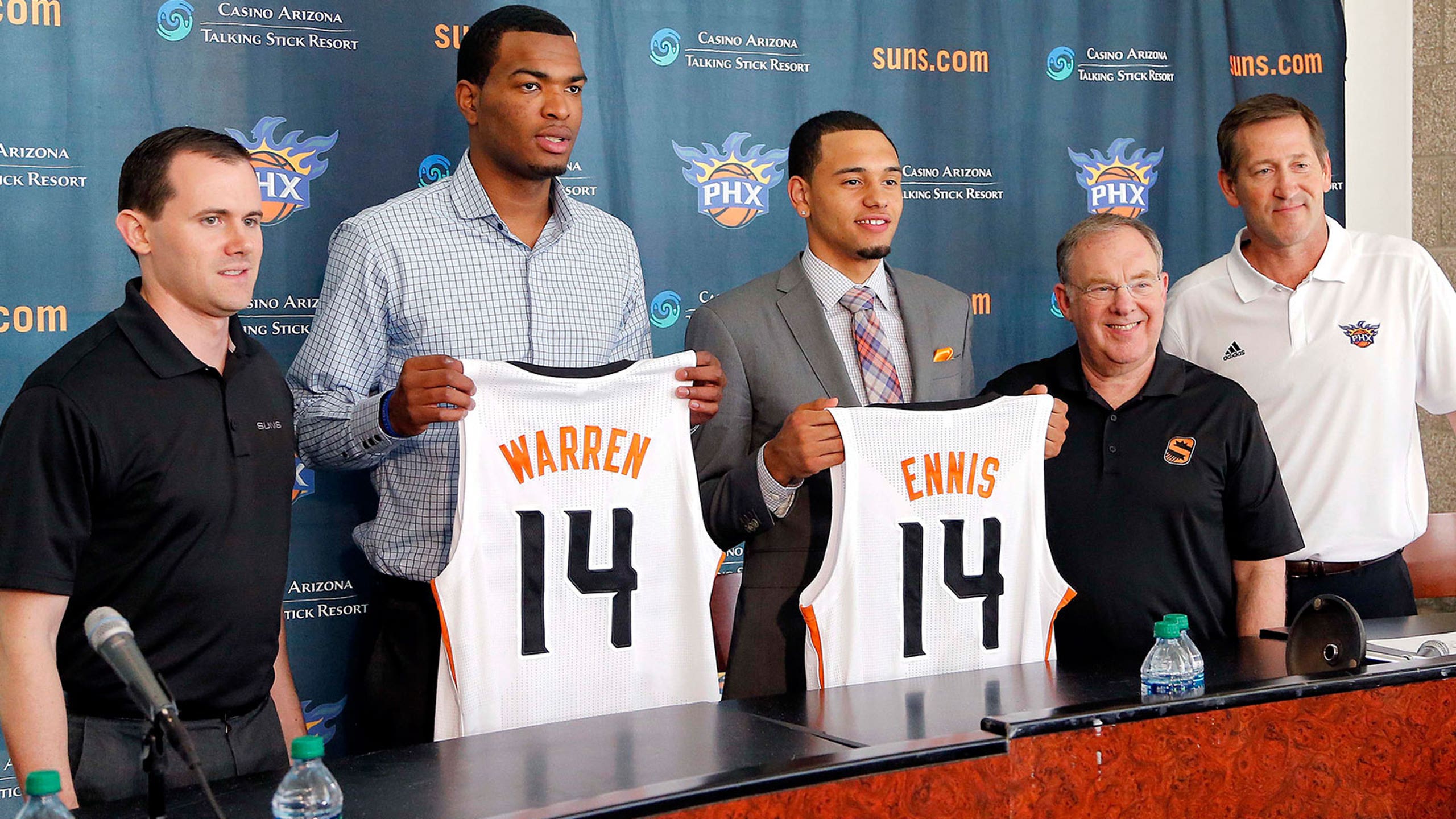 With jury still out on previous picks, McDonough prepares for third draft
BY foxsports • June 18, 2015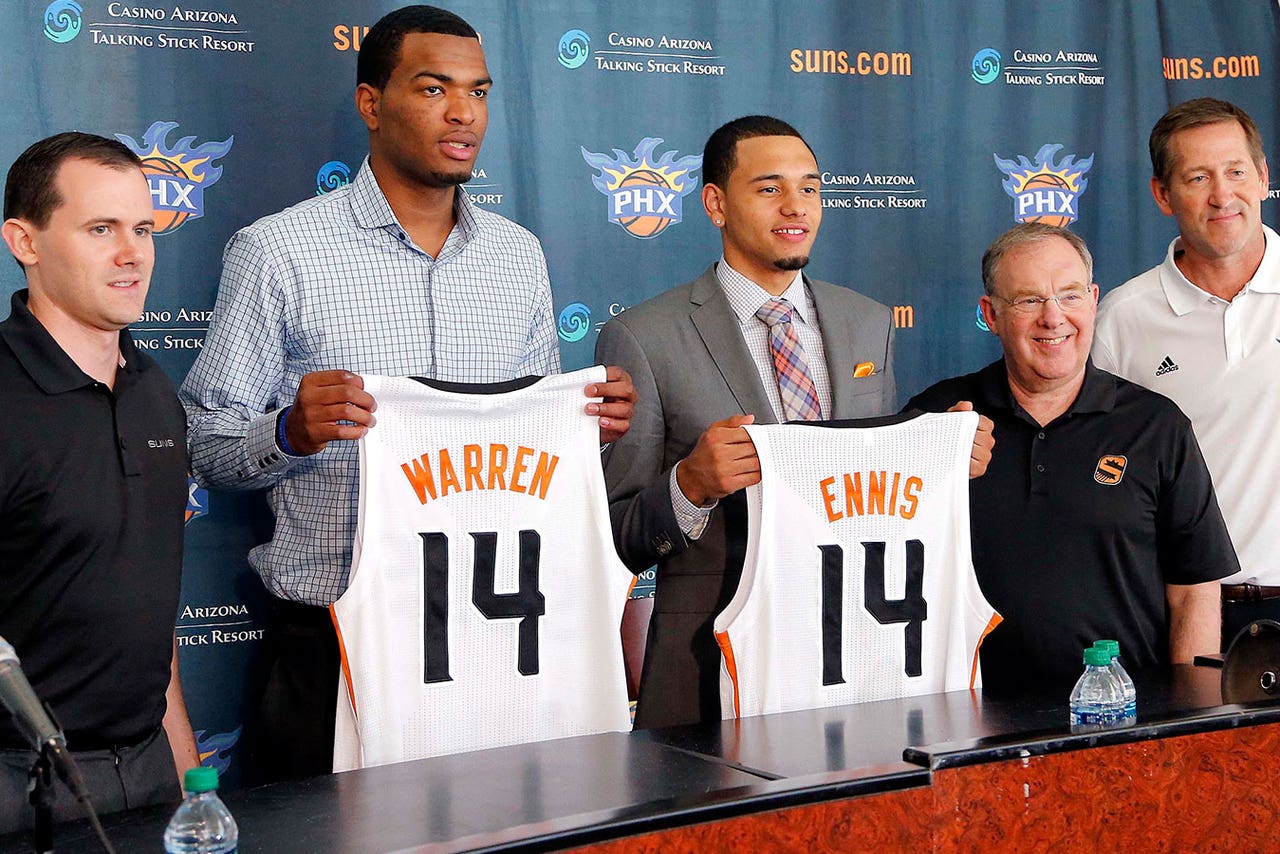 PHOENIX -- The odds aren't encouraging and celebrations propelled by lottery triumph suggest that selecting early provides the greatest opportunity to a franchise's next great player. But prospects that -- due to their own diligence and/or influence from expert coaching -- can rise above their station in the NBA Draft to become above-average players.
As evidence, let's retreat to 2011, where current Defensive Player of the Year Kawhi Leonard was picked 15th and Most Improved Player Jimmy Butler came off the board at No. 30.
Others who continued to wait to hear their names called after the lottery that year were Nikola Vucevic (16), Tobias Harris (19), Donatas Montiejunas (21), Kenneth Faried (22), Nikola Mirotic (23), Reggie Jackson (24) and Chandler Parsons (38).
OK, so we're not rattling off names of great players here. Some may reach that level. Others, while far more accomplished thus far than (obviously) the paid experts anticipated may have reached their ceilings.
And 2011 may have been just an outlier. But mistakes occur every draft.
So having an astute judge of basketball talent -- a tricky process that includes projections of prospects just slightly removed from the high school prom -- in an organization can mean the difference between having a team that's decent and one that goes deep into the playoffs.
Suns fans hope the third Phoenix draft for general manager Ryan McDonough yields something beyond what the league's sharpies foresee at pick No. 13.
And just who or what are the Suns looking for? Well, team personnel employees aren't exactly lobbing clues around town.
"As a non-playoff team, I think you need help everywhere," McDonough said. "So we'll take the best player, even if that goes against what some people think in terms of conventional wisdom.
"You know, I think unless you're a championship-level team, you always take the best player. Our philosophy is if he's better than the guys who are the current roster, maybe he beats them out. I think some mistakes in the history of the draft are made drafting for 'oh, we need this, let's draft the best player who does whatever.' When you draft that guy, you tend to reach sometimes; that's where some players, like I said, are reach selections and other players have been left on the board because the team didn't think it was a need at the time."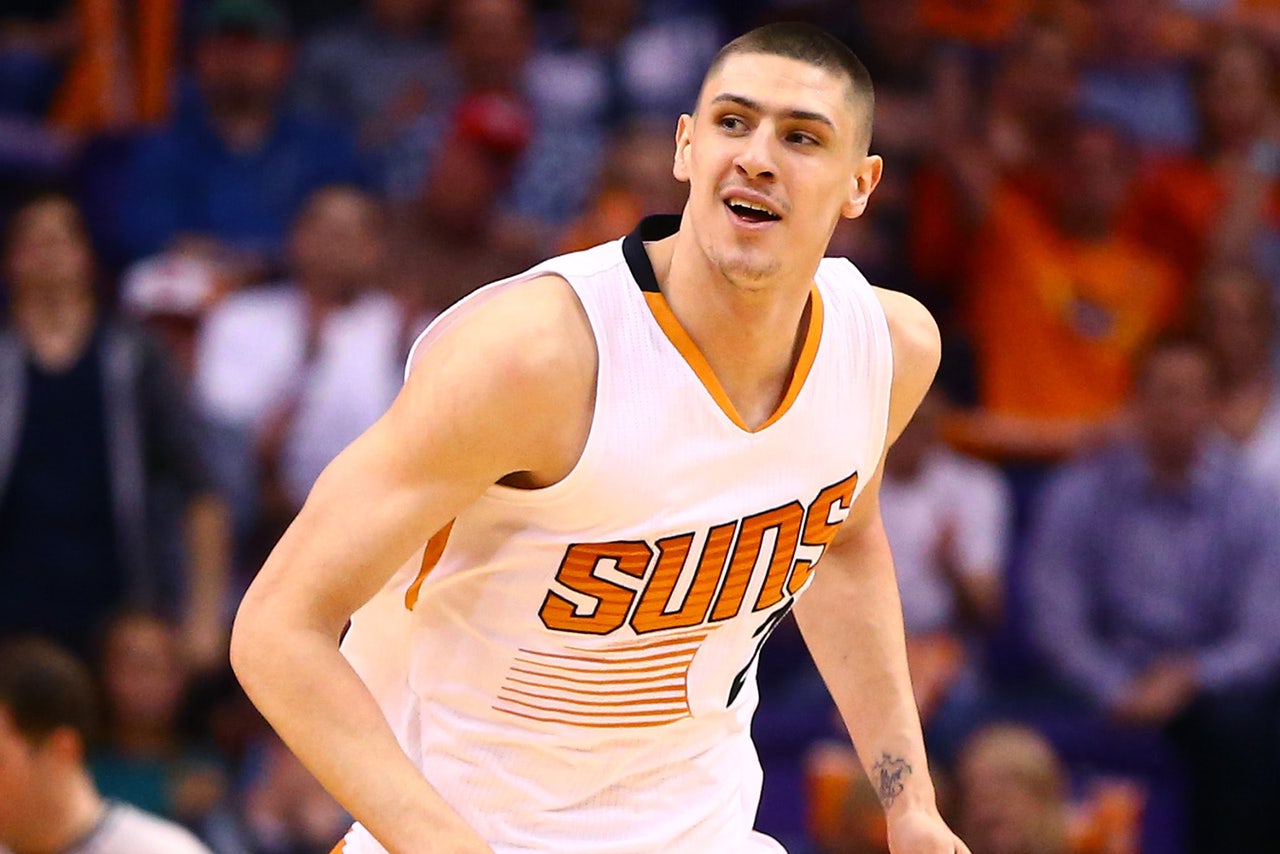 McDONOUGH'S DRAFT HISTORY
Round Pick Player Pos.
2013
1 5 Alex Len (pictured), C
1 30 Nemanja Nedovic, SG
2 57 Alex Oriakhi, PF
2014
1 14 T.J. Warren, SF
1 18 Tyler Ennis, PG
1 27 Bogdan Bogdanovic, SG
2 50 Alec Brown, PF
Since the Suns have approached each of McDonough's drafts from the edge of the lottery, the same philosophy seems to have been in play since his arrival from Boston.
In 2013, a 25-57 record yielded the fifth overall pick (the franchise's highest since 1987), which McDonough and the Suns used to land 7-foot-1 Alex Len, a sophomore from the University of Maryland, via Ukraine.
Len was considered agile and skilled for his size and age (19 years old when drafted) at that time; he reportedly had been under consideration for selection by the Cleveland Cavaliers, who used the No. 1 overall pick on Anthony Bennett.
After injuries limited Len during his rookie year and the summer before his second season, an optimism that grew during his second year still accompanies Alex into year three. Working in a guard-oriented system for most of the season, Len averaged 6.3 points, 6.6 rebounds and 1.5 blocks in 22 minutes per game. He converted 51 percent of his field-goal attempts.
While team officials, coaches, fans and local media appear to maintain confidence in Len's potential to become an above-average NBA center, he's a bit behind the performance curves of other post players in his draft class. Of the nine players fitting the "post" description taken in the first round that June -- although their playing styles and comfort areas vary -- Len was eighth in player-efficiency rating for 2014-2015.
McDonough, who -- on the night Len was selected -- revealed that the now-21-year-old Alex had been on his radar for several years, also moved up to select 19-year-old Archie Goodwin at 29 in 2013.
Goodwin, known more his explosive speed and leaping ability than his feel for the game, averaged 5.6 points in 13 minutes per game this past season.
Goodwin's inability make jump shots or sound decisions with the basketball turned his only college season (Kentucky) into something of a rollercoaster ride. But he did improve his 3-point accuracy over the past year.
Goodwin's hike went from 19 percent as a rookie to 29, although his overall jump-shot conversion percentage has been 33 for both seasons.
McDonough had three first-round selections to use in 2014 and -- with no sufficient offers to trade up or out -- did just that.
At No. 14, the Suns went with North Carolina State scoring machine T.J. Warren. Syracuse freshman point guard Tyler Ennis became a Sun four picks later, and European prospect Bogdan Bogdanovic was taken at 27.
After sitting behind Phoenix's PG3 hotshots, Ennis was sent to Milwaukee in a trade-deadline-day purge that diminished some of the talent-acquisition equity McDonough had built with local fans.
Bogdanovic,a 22-year-old shooting guard, played for Fenerbahce Ulker in Istanbul, where 10 points per game earned his second  Euroleague Rising Star award in as many seasons. His 36-percent shooting from 3-point range could make the highly-skilled Bogdanovic a good fit in Phoenix, but his contract buyout -- and future NBA salary-cap hike -- make 2016 a more likely arrival.
Many NBA personnel executives remain high on Bogdanovic, giving McDonough a strong asset if and when the opportunity to pounce on a trade-available star arrives.
The 20-year-old Warren was caught in a small-forward logjam this past season, but did demonstrate an old-school ability to score on basket cuts, drives, floaters and mismatch post-up opportunities.
He produced buckets in practice and dominated during D-League duty, but NBA cameos exposed him as a help-defense liability.
Improvement was evident, however, because Warren is a cerebral player. His feel for the game -- and better-than-advertised quickness -- translated into good on-ball defense and timely rotation upgrades by the last third of the season.
Warren averaged 6.1 points in 15.4 minutes per game, making 53 percent of his shots from the field. And when his minutes increased, Warren shot 64 percent in March.
He's expected to improve upon a 24-percent accuracy rate from beyond the arc, but his mechanics could make that more difficult than most. Still, like Len, Warren is "going to be a great player" in the eyes of Coach Jeff Hornacek.
Who will be the next candidate? Well, the four college players McDonough has chosen in the first round have been young. Two were freshman and two were sophomores.
The last two reached the NBA on basketball smarts and unorthodox skills. Alex Brown, taken with the 50th overall pick last year, is a 7-foot shooter offered some stretch potential in the D-League.
With his team of scouts, analysts contributing, it's now up to McDonough to either strike gold at 13 or use whatever assets are required to find that BPA ... better player available.
---
---