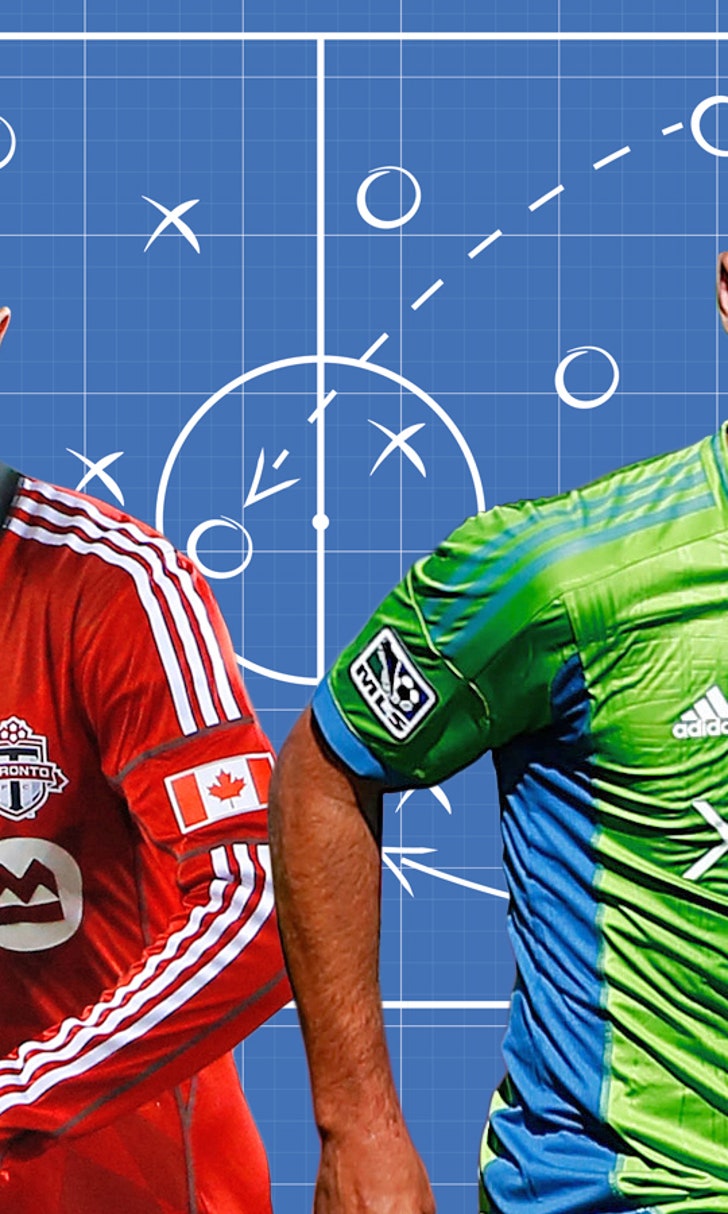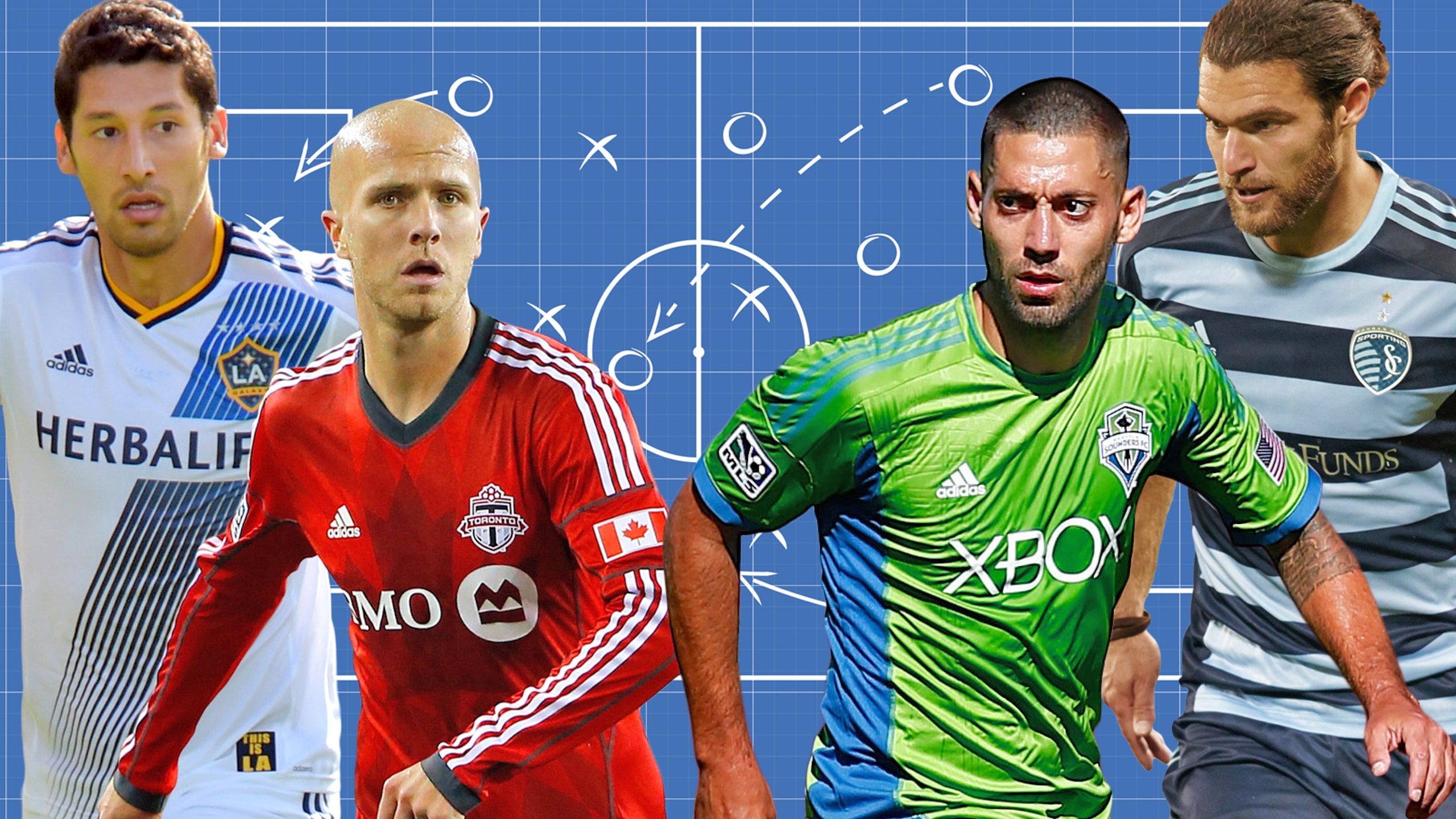 With its biggest stars now gone, MLS gets chance to reinvent itself
BY foxsports • December 12, 2014
Let's couch this thing in a cliché: This is the end of an era. When Landon Donovan hoisted his sixth MLS Cup on Dec. 7, practically a cliché in and of itself, he brought an end to his career and an epoch in Major League Soccer marked by the Designated Player.
A time of increased mainstream traction and fantastic growth was abetted by the Designated Player rule, instituted in 2007 to facilitate the signing of David Beckham by Donovan's Los Angeles Galaxy. In Beckham's wake followed a slew of other European and South American stars, highlighted by Thierry Henry -- who called time on his own MLS career after the New York Red Bulls were bounced from the Eastern Conference Finals by the New England Revolution, the losing MLS Cup finalists.
Refracting the rays of their star power, MLS gained credibility and drew attention. It capitalized on that momentum by attracting savvy and deep-pocketed new owners who built fancy stadiums, forcing some of the older shareholders of the single-entity ownership structure to follow suit.
It was a ploy that served the league exceedingly well, even if it could be argued that they paid well over market value for some of these stars -- inadvertently affixing the "retirement league" label to itself once again, just as in the early days.
Beckham left after the 2012 season. Now that Henry has followed suit -- and Donovan has retired -- the league has lost the three biggest stars it ever had. Their immense contributions, off the field above all, helped MLS gain a critical mass. So much so that the question should be asked whether the league needs players like them any longer.
The point of the Designated Player rule was to push the league to a new level by importing household names. Beckham and Henry did just that, joining Donovan, the only bonafide star the league has ever produced. In their wake, second-tier stars like the Red Bulls' Tim Cahill, the Galaxy's Robbie Keane, Toronto FC's Jermain Defoe and the Seattle Sounders' Obafemi Martins still remain. They are accomplished professionals in their own right, but never commanded the same sort of spotlight.
In a sense, the league is getting a clean slate. Plenty of hefty salaries remain on the various payrolls, but with those headliners gone, MLS can tinker with its image. If the stated objective is to be one of the world's best leagues -- or the best, even -- that means becoming a destination league. The world's biggest players, by and large, select the leagues they want to play in by reputation. They want to measure themselves against the best, and will go where they can do so. Certainly, money plays a big part, but reputation matters.
The loss of its biggest stars could be painful to MLS, or it can be twisted into an opportunity to reinvent. For this chance to present itself just as the collective bargaining agreement with the players has expired is, in a way, fortuitous. If the salary cap, which will be renegotiated, increases substantially from its current $3.1 million ceiling per team -- not including the salary paid beyond the $387,500 cap hit for each of up to three DPs -- a higher caliber of player will surely follow. The international market for soccer players is ruthlessly efficient in that way -- you get almost exactly what you pay for.
Better players up and down the roster will make for better soccer and reduce the reliance on big-name designated players to draw a crowd, get some ink in the press, and improve the team's chances. If commercial success is no longer so tightly tethered to the personal brands of your biggest players, it will free clubs up to pursue talent on playing merits, rather than reputation.
In the last year or two, MLS clubs have already distanced themselves a tad from the Beckham Approach. Big money has been laid out to bring United States men's national team stars like Clint Dempsey, Michael Bradley and Jermaine Jones back stateside. More yet was spent on retaining others, like Omar Gonzalez, Graham Zusi and Matt Besler.
This is a profoundly sound approach, that will boost both the level of play and the league's standing whenever the national team succeeds. More and more teams seem to be willing to take it, although the new expansion teams are the outliers. New York City FC has already contracted aging European stars David Villa and Frank Lampard, 33 and 36 respectively, for their inaugural season in 2015; Orlando City signed Brazil's Kaka, 32.
A bigger payroll -- and the players will surely make some gains on that front, although it's senseless to try to predict how much -- would be better spent keeping the elite Americans at home and bringing in top prospects from the rest of the Americas, who have yet to make their names. And then keeping them here when they do.
Ultimately, what will set MLS apart in the eyes of the upper crust of players, is an ability to develop and retain great players. So there's no sense in continuing on the path of buying in stars that have already been made.
Beckham and Henry helped to bring this league to where it is now, there's little disputing that. But for it to push forward, it will have to eschew that very type of player. With a new CBA possibly giving the assist, MLS could create more Donovans, rather then rent Beckhams and Henrys.
---