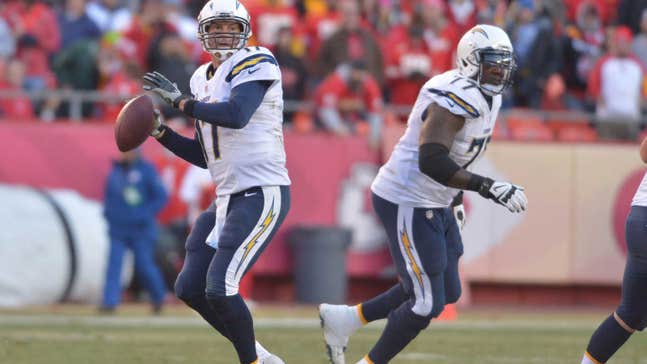 With Gordon secured, Chargers turn to other positions
Updated
Mar. 5, 2020 1:08 a.m. ET

SAN DIEGO (AP) -- After spending big to get running back Melvin Gordon of Wisconsin, the San Diego Chargers will have only four more picks during the last two days of the NFL draft.
The Chargers traded with San Francisco to move up two spots in the first round to get Gordon at No. 15. It cost their first- and fourth-round picks this year and their fifth-round pick next year.
That leaves the Chargers with picks in the second, third, fifth and sixth rounds. They traded their seventh-rounder to Dallas in 2013 for defensive lineman Sean Lissemore.
The Chargers still need a pass rusher, a defensive lineman, an offensive lineman and a wide receiver.
---