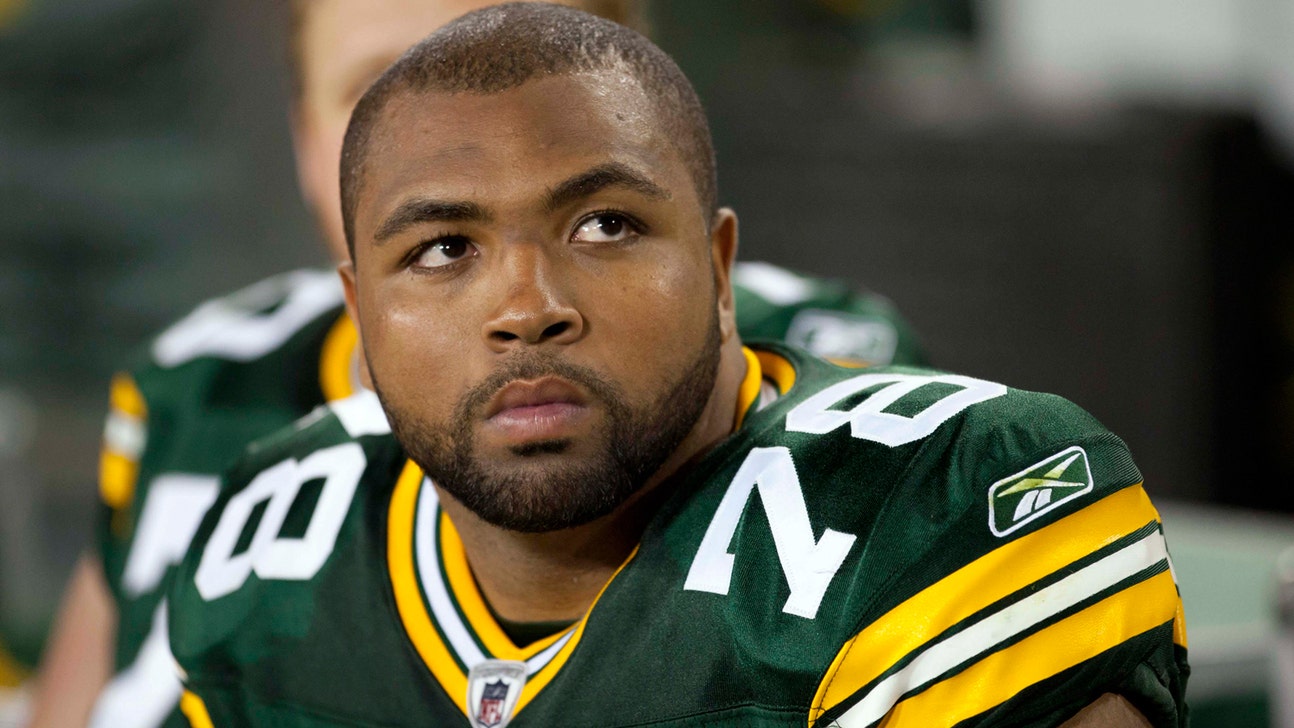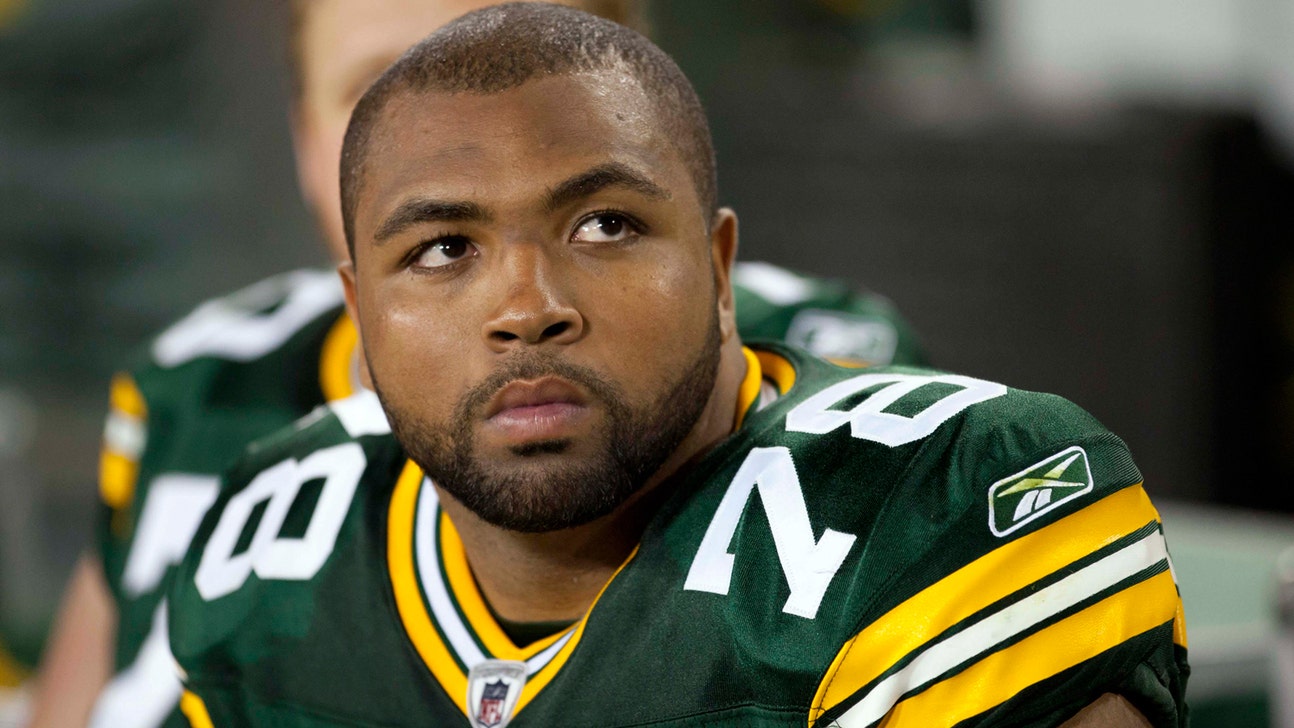 With Barclay hurt, time for former first-round pick Sherrod to 'step up'
Published
Aug. 7, 2014 2:55 p.m. ET

GREEN BAY, Wis. -- Mike McCarthy believed the offensive line of the 2014 Green Bay Packers had a chance to be the best group in his nine seasons as head coach. That theory will be tested after the offensive line's most versatile player, Don Barclay, tore his ACL in practice this week.
While Barclay wasn't expected to be a Week 1 starter for the Packers this season, he was the top backup at three of the five positions. With Green Bay's history of injuries along the offensive line, Barclay likely would have started at some point. Not since 2003 have the Packers gone through a full year with their same starting five along the line.
"I still love our depth," offensive line coach James Campen said. "You better move on real quick. And what happens is, through attrition, he's out, somebody else is going to take that spot."
Barclay wasn't an ordinary NFL backup. He started 21 games (playoffs included) over the past two seasons at right tackle. But with 2010 first-round pick Bryan Bulaga healthy after tearing his ACL last year, Barclay got bumped down to being the first offensive lineman in off the bench.
In Barclay's absence, relatively forgotten 2011 first-round pick Derek Sherrod becomes a much more vital piece to Green Bay's offensive operation. The biggest challenge with Sherrod is that, unlike Barclay, he's a tackle only. The Packers tried Sherrod at guard in his rookie year, but that experiment was a failure. Adding further to Sherrod's limitations is that he had recently been looked at almost exclusively as a left tackle.
"He looks more natural, he feels more comfortable on the left side," head coach Mike McCarthy said of Sherrod on June 3.
The plan with Sherrod has now changed. He took more snaps at right tackle Wednesday than he had in the previous nine training camp practices. By necessity, Sherrod will have to get more comfortable and start to look more natural at right tackle so that he can substitute in for either David Bakhtiari on the left side or Bulaga on the right.
"It's like anything; you're trying to get players repped," McCarthy said. "You want to give them a chance to compete for a job. Derek can move over to right."
Sherrod began his college career at Mississippi State as a right tackle during his true freshman season. Since then, though, Sherrod has been a left tackle.
So while a few snaps in practice at right tackle will benefit him, it could take time for Sherrod to be as good on the right side as he is on the left. However, he doesn't see the dual role being difficult for him.
"I obviously feel comfortable playing both positions," Sherrod said. "Coach Campen, he does a great job of teaching all the tackles how to be versatile with our pass- and run-blocking abilities. We're all interchangeable on the line, and that's one of the things that's key for our offensive line, is being able to play multiple positions."
Making matters more complex for Sherrod is that he was unable to play football for nearly two years while recovering from a broken leg. From mid-December 2011 until October 2013, Sherrod couldn't do anything but watch.
"I'm really proud of him, the way he's handled his business," Campen said. "The things that people don't understand is the amount of work that was done to get him prepared for this moment, to be able to go out and compete. It's a great tribute to him and who's he about and what he's about. He will earn everything that he gets.
"It's been a long road for him, but we're past that. It's a bright future for him."
This season will be Sherrod's last to make an impression with the Packers, as the fifth-year option on his rookie contract was reportedly not exercised by the team. But after 10 training camp practices, so far, so good for Sherrod.
"I think he's had a hell of a camp," starting right guard T.J. Lang said. "He looks bigger, he looks stronger, he looks quicker. It's definitely good to have some insurance, him being that tackle, that third guy to fill in.
"He's going to be an important guy for us."
Even if Sherrod does perform well as both a left and right tackle, he still isn't an every-position player. That's why Barclay's injury might force Green Bay to keep one more offensive lineman on its regular-season 53-man roster than it would've otherwise had to.
"That's the nature of the beast this time of year," general manager Ted Thompson said. "Guys go down some and other guys step up. Next man up."
With Barclay out, second-year guard Lane Taylor will likely be the first to enter the game in the event that either Lang or starting left guard Josh Sitton miss any action. Rookie Corey Linsley projects to be the backup center. Beyond that, if the Packers keep a ninth offensive lineman, there isn't a clear-cut top option. Offensive tackle Aaron Adams (who spent all of last season on Green Bay's practice squad) likely has the best chance.
"There will be other people that will, I'll use the word 'step up,' if you will," Campen said. "Now there's more competition, and there always was, and someone else will assume that role."
Follow Paul Imig on Twitter
---