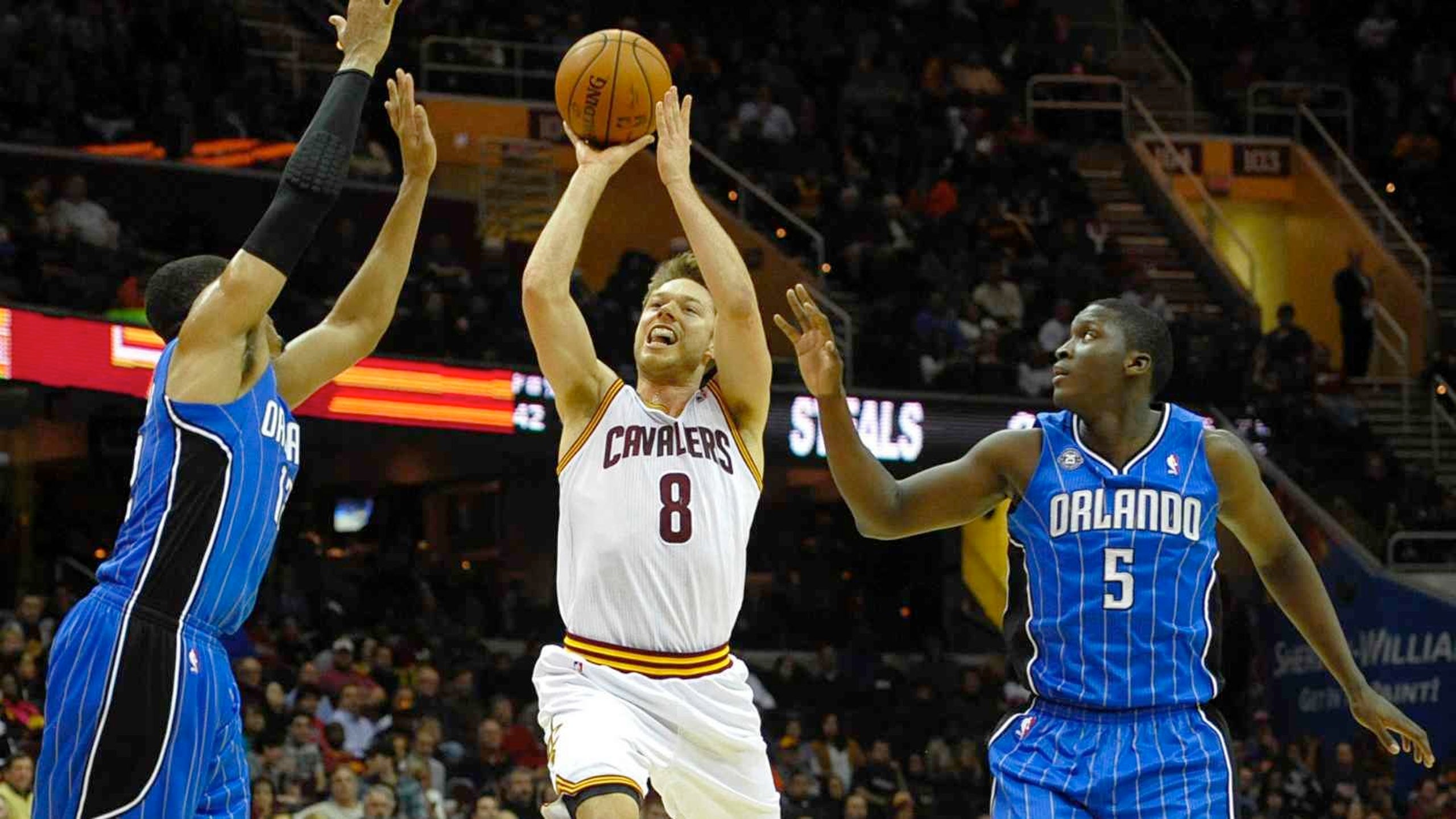 With another victory, Cavs traveling cohesive path
BY foxsports • February 19, 2014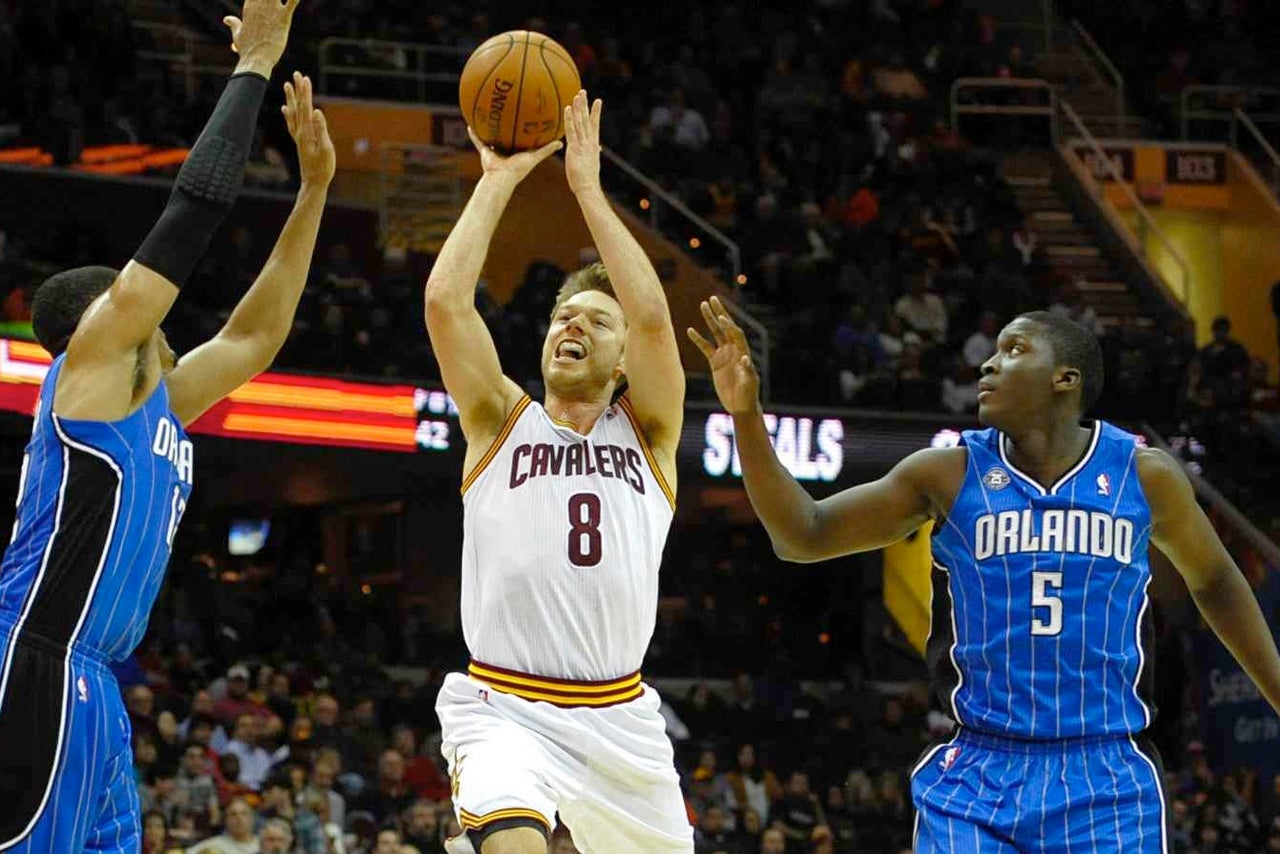 CLEVELAND -- On the eve of the NBA trading deadline, the Cavaliers have every reason to keep this thing going.
That may not be what they do, as acting general manager David Griffin has been active in talks and is likely to continue such due diligence right up until Thursday's 3 p.m. Eastern deadline.
But if nothing happens, hey, who can complain?
Certainly not the Cavs, who raced to a big lead, then seemed to get a little bored, before finally putting away the visiting Orlando Magic, 101-93, in front of 16,539 on Wednesday.
Now, it was hardly a sight to behold. The Cavs built a 26-11 lead at the end of the first quarter and cruised to 62-41 in the third. Then they let the sad-sack Magic cut it to two points on two separate occasions.
But a win is a win, and the Cavs have done it six straight times. You certainly can't complain about that. In fact, it's been a while since Cavs fans were able to moan and groan.
And while Griffin doesn't dribble, drive, shoot or coach, the man is 6-0 lifetime. If his trades, free-agent signings and draft picks are anything like the team he generally manages, we may be looking at the next Red Auerbach. That's an exaggeration to make a point, but you get the idea. Griffin took over, and something changed. Is it sustainable? Well, that's what the next 27 games are for.
Right now, all we can go on is what has been presented to us lately.
Right now, the Cavs (22-33) are simply finding a way.
On Wednesday, they even did it without injured Dion Waiters (hyperextended knee) and Anderson Varejao (sore back). That's not ideal, of course, but the point is the Cavs suddenly look like a "system" team -- or a team that believes in good things even when all the pieces are not in play.
As coach Mike Brown mentioned, the Cavs just appear more comfortable, more sure of themselves, when things get sticky or the game is on the line.
Brown still mostly talks only about defense, and that's great. That's his thing. The Cavs have improved in that area during this stretch. They're still not great overall, but they're getting stops when they need them.
But offensively is where the strides have taken place over the previous two games. While the Cavs still hoist up way too many jumpers, they've become considerably better at sharing the ball and trusting in one another.
That's led to some balanced nights and Wednesday was no different.
Kyrie Irving scored 22 points (and also compiled seven assists and seven rebounds). Tristan Thompson reeled in yet another double-double with 16 points and 14 boards. Luol Deng scored 17 and Tyler Zeller tallied 16 on (and get this) 4-of-5 shooting.
Again, it just goes to show that, today, the Cavs are a cohesive unit. Compare that to what we were saying about them two weeks ago.
So, trade somebody?
Sure. It's possible. Griffin will certainly continue to do what GMs do at this time of year. In the process, he will weigh the delicate balance between maintaining the current success rate, or trying to improve the team -- both in the now, and for the future.
If that doesn't seem realistic, then the Cavs can just continue to try to do this. And that's not so bad, is it?
---