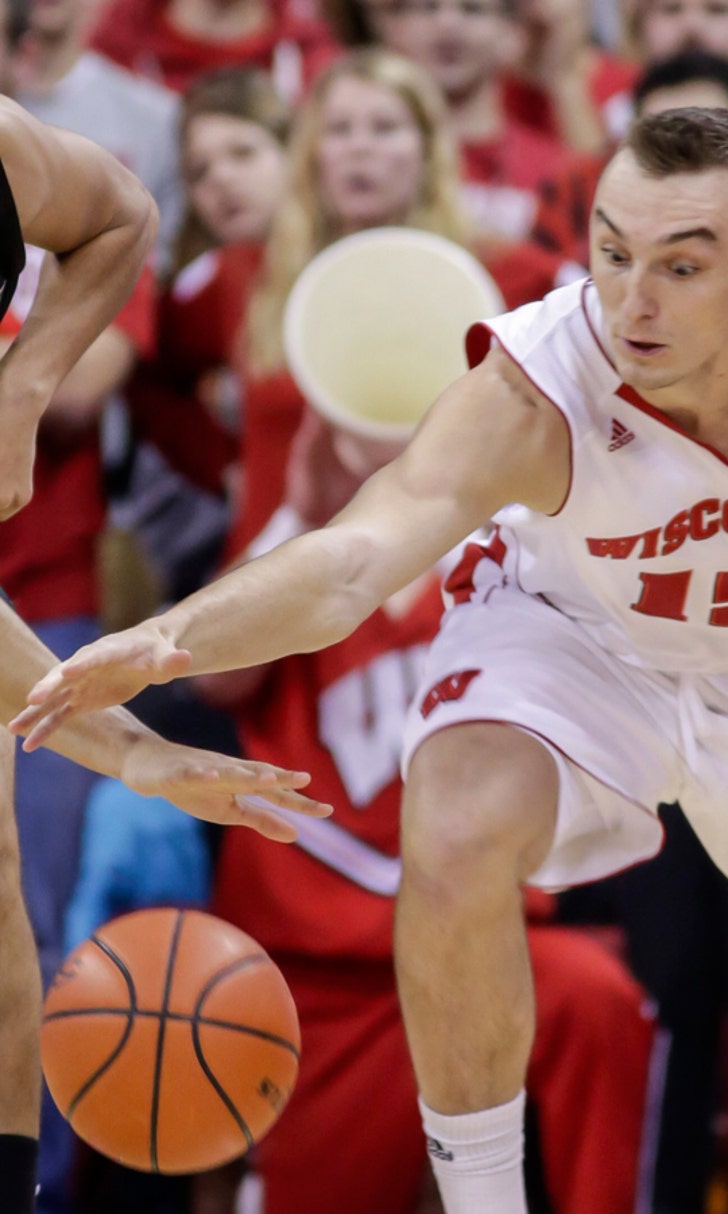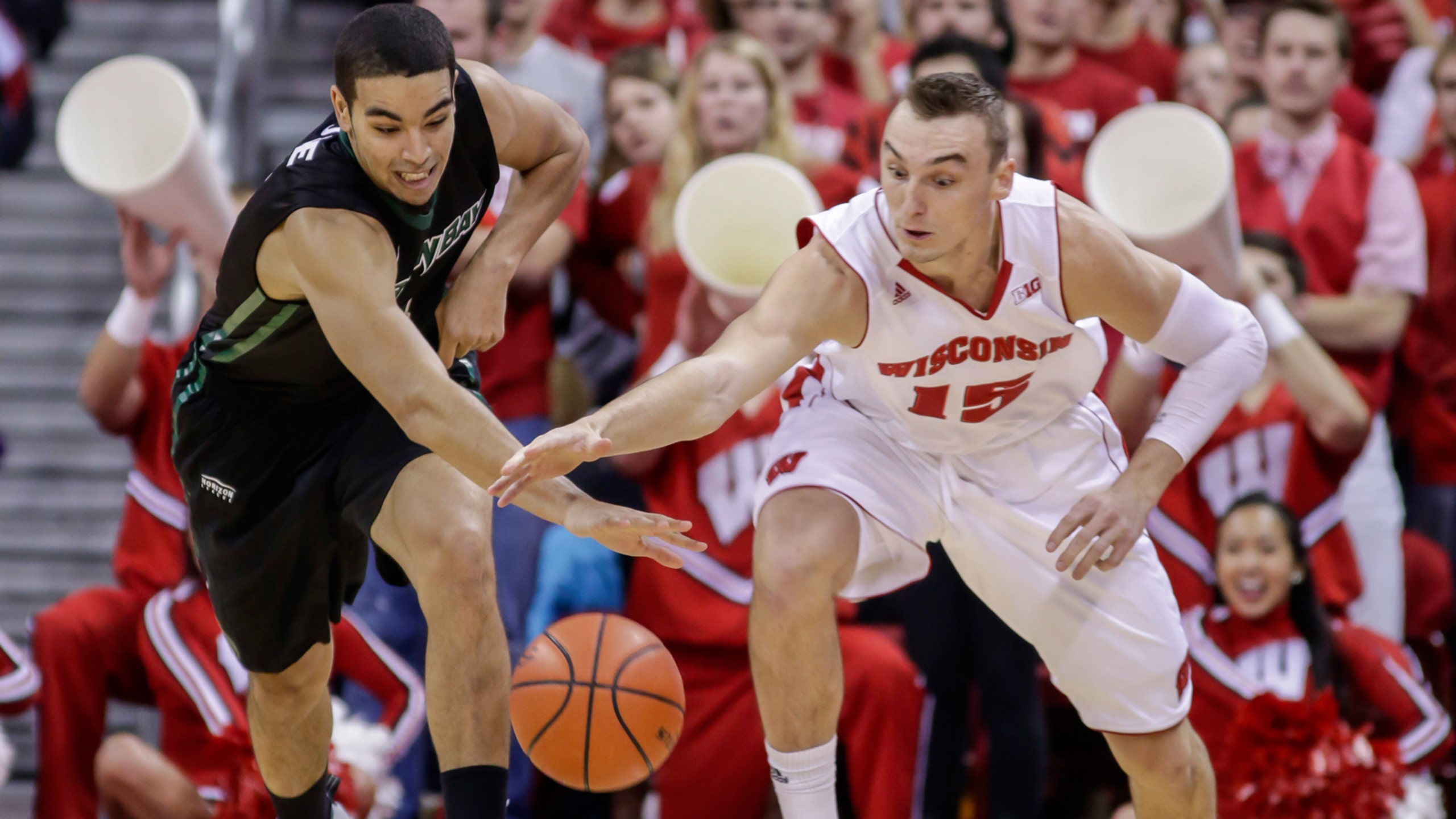 Wisconsin rolls past Green Bay, 84-60
BY foxsports • November 19, 2014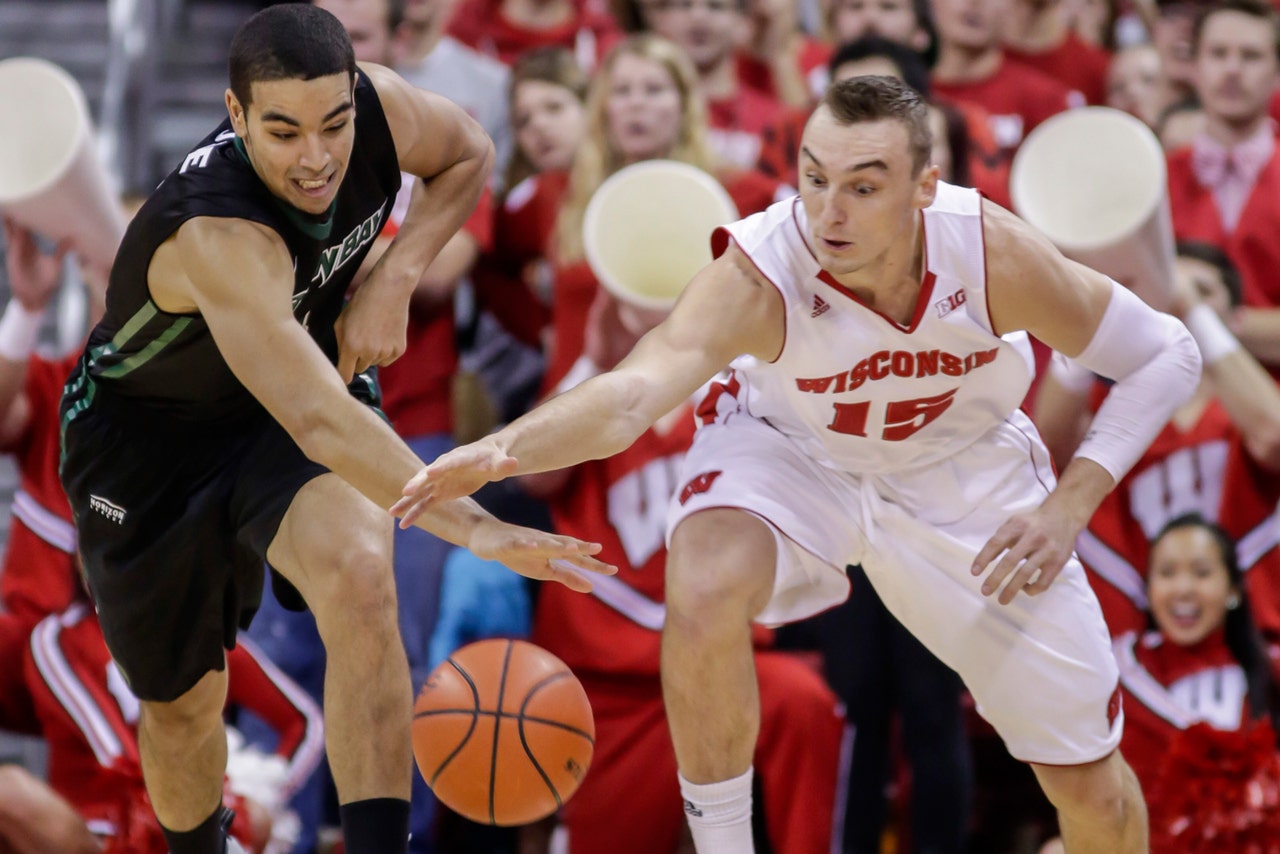 MADISON, Wis. -- Nigel Hayes said looking at his stats from last year, it was no wonder Wisconsin-Green Bay was playing offhim and not respecting his shot.
Teams aren't going to be able to do that to Hayes anymore.
Hayes scored a career-high 25 points and grabbed 11 rebounds to help No. 3 Wisconsin beat Wisconsin-Green Bay 84-60 Wednesday night.
"The confidence on the court comes from the hard work you put in in the offseason," Hayes said. "If you don't put in the work, you go out there and you're hesitant and not sure. But I made sure I put in the time in the offseason, and now I'm just going out there and having fun."
Hayes averaged less than eight points and three rebounds a game as a freshman, but has now reached double digits in rebounds in all three games to start the season.
Wisconsin coach Bo Ryan said the transformation took place in the offseason, when Hayes was in the Badgers' practice facility so much that he was a regular feature on the security tapes that run 24-7.
"It's just another year older, another year wiser is my answer," Ryan said. "He's another year better, and look out. He's young yet."
Frank Kaminsky added 20 points and 15 rebounds for the Badgers (3-0), while Sam Dekker added 19.
Keifer Sykes scored 20 to lead Wisconsin-Green Bay (1-1).
The Badgers had a commanding edge on the boards and free throw line. They outrebounded the Phoenix 45-31 and Wisconsin hit 24 of 37 from the line, while Wisconsin-Green Bay was 12 of 18.
Both helped keep Wisconsin afloat during the early going. But the Badgers were able to break the game open with a 17-5 run that covered the final five minutes of the first half and the first three of the second. Up 28-25, the Badgers just chipped away until a flurry to finish the spurt. Hayes hit a 3-pointer, Sam Dekker followed with a 3 and then drove the lane with a nice lay in to give the Badgers a 45-30 lead.
"I think we missed a couple shots right at the rim and then, boom, made a few mistakes and they hit a couple 3s and the next thing you know, you're down double digits and you're just trying to scratch and claw to try to get back into it," said Wisconsin Green-Bay coach Brian Wardle.
---