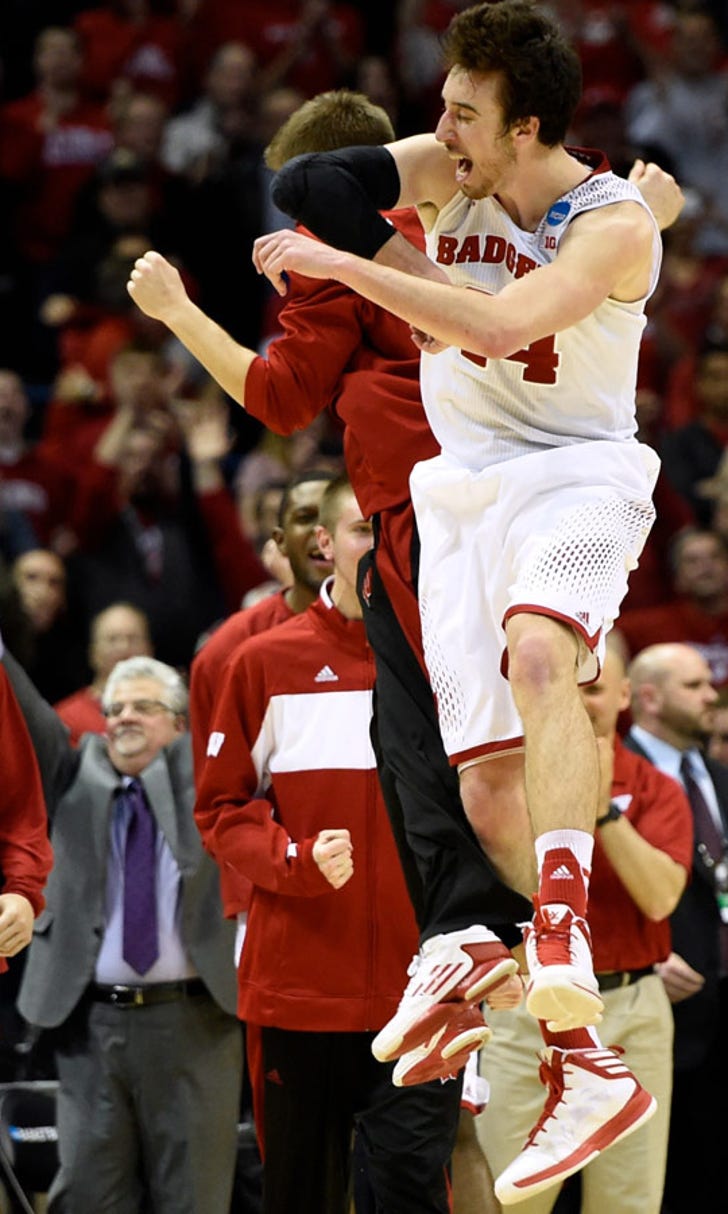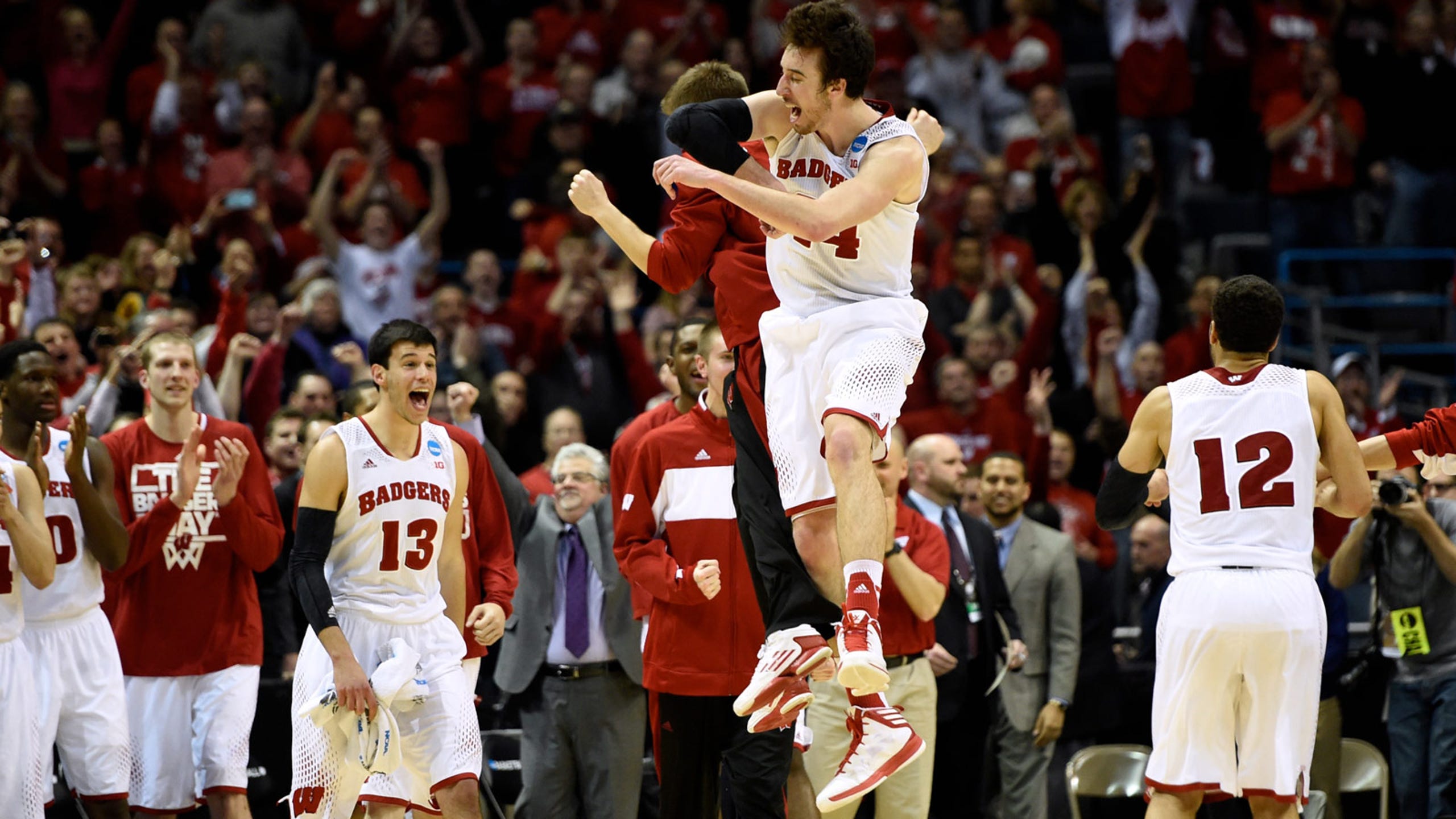 Wisconsin responds to coach's simple message, rallies past Oregon
BY foxsports • March 23, 2014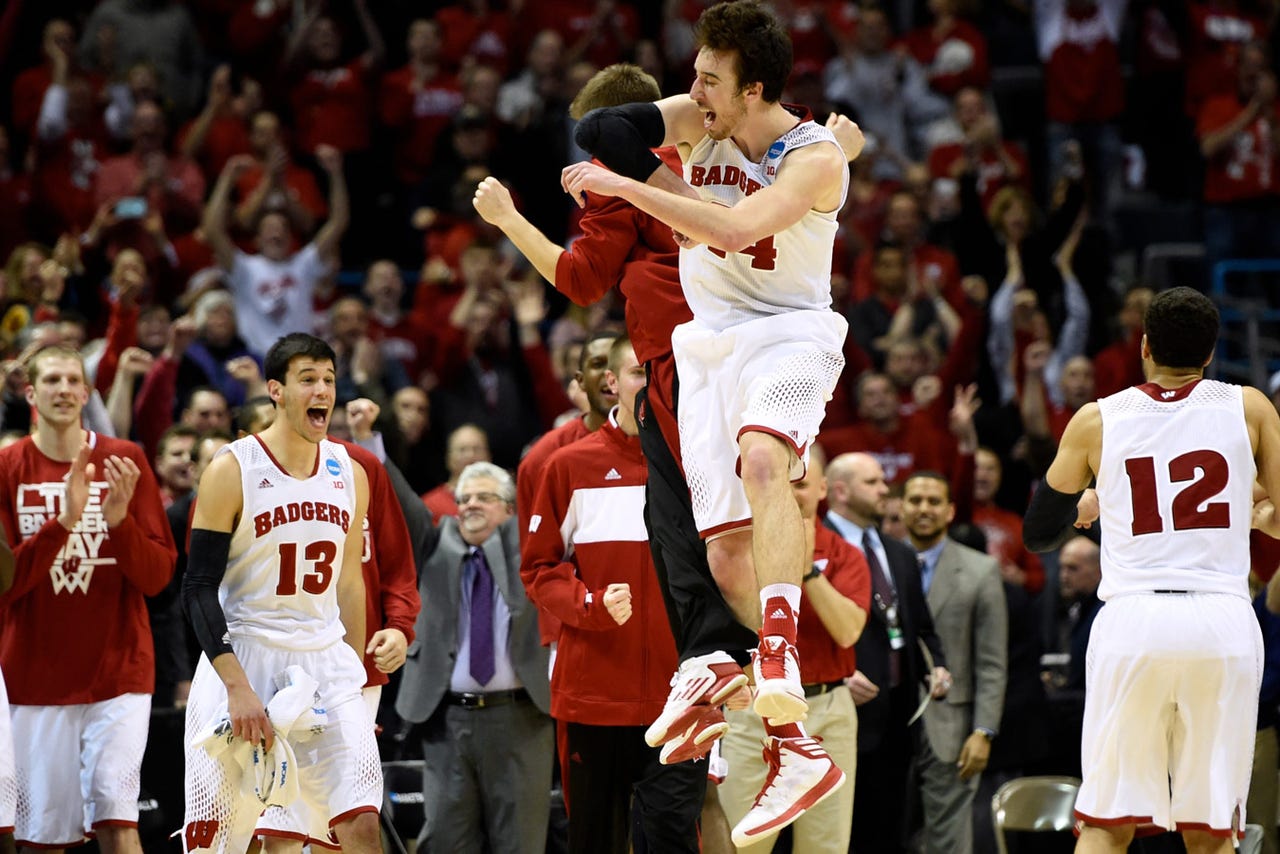 MILWAUKEE -- The time for a lengthy rah-rah speech was long past gone. Bo Ryan only had a few minutes with his team in the locker room anyway, and little was left to say. After more than five months and nearly 35 games, players understood the objective and the significance of failing to achieve their goals.
Here was Wisconsin, trailing by 12 points at halftime Saturday night against Oregon in the biggest game of players' lives, on the precipice of being blown off the court and right out of the NCAA tournament. What could Ryan tell them that they didn't already know?
And so, Ryan didn't talk much strategy. Instead, he left his players with a simple message before they returned to the court for what could be their final 20 minutes of the season: How do you want to feel on the bus ride home?
"Do you want it to be a good feeling, or do you want it to be a bad feeling," Badgers center Frank Kaminsky recalled of the short speech. "I think that really hit home with me, and I think it hit home with some other people."
It showed.
No. 2 seed Wisconsin, on the ropes early, erased the halftime deficit in less than seven minutes with a wild flurry of points, and then held on to knock off No. 7 seed Oregon, 85-77, in a thrilling Round of 32 NCAA tournament West Region game in the Bradley Center.
Wisconsin (28-7) advances to the Sweet 16 in Anaheim, Calif., where it will face the winner of Sunday's Creighton-Baylor game.
"We showed how good we can be, and we showed how bad we can be," Badgers guard Josh Gasser said. "I guess there's two tales to the story. When we play well, when we're executing our stuff, playing hard, following the scouting report, we can be pretty darn good. We can beat nearly anyone in the country."
The stakes Saturday night could not have been higher for Wisconsin.
The Badgers entered the game as a favorite to win, and the pressure to escape the opening weekend of the tournament was palpable. Wisconsin was playing only 78 miles east of Madison, backed by a pro-Badgers crowd of 18,206 fans that electrified the arena and stood to cheer with every second-half basket.
Given all this Wisconsin team had achieved this season, a loss would have been crushing. This was the highest scoring Badgers team in Ryan's 13-year tenure at Wisconsin, a team that opened the season with 16 straight wins for the first time in program history and won eight consecutive conference games for the first time in 73 years.
But none of those achievements would mean much if Wisconsin couldn't win when it mattered most. And when Oregon (24-10), one of the most lightning-quick teams in the tournament, took a 49-37 halftime lead, Wisconsin's season seemed all but lost.
"There was a lot of pent-up frustration during that first half, how they were bringing it at us," Badgers forward Sam Dekker said. "We were kind of freaking out on some stuff. We were turning the ball over and taking bad shots. When we do that, we're not as good of a team."
In the second half, however, Wisconsin quickly made its move, showing off the scoring ability that has separated this unit from any previous Badgers team under Ryan.
Point guard Traevon Jackson converted a three-point play in the opening 20 seconds to spark the team's run. When Kaminsky made a jumper with 13:26 left, it gave Wisconsin its first lead, 59-58, since less than five minutes into the game. The teams spent the rest of the contest trading baskets, setting up a frantic finish.
Oregon pulled ahead for the final time with 2:50 remaining on Joseph Young's 3-pointer over Dekker from the left wing, which pushed the Ducks in front, 75-74.
Wisconsin missed four consecutive shots, including 3-point attempts from Gasser and Jackson, but the Badgers snagged three offensive rebounds to keep the possession alive. The final offensive board came from Dekker off a Kaminsky miss, and the ball eventually came to Badgers guard Ben Brust, who stood open on the right wing. He drilled a 3-pointer with 1:06 left to provide Wisconsin with a 77-75 edge.
"It was a wild sequence of events there," said Brust, who finished with 12 points and was one of five Badgers to score in double figures. "As soon as I let it go, I knew it was going down, which was a good feeling. I just knew we had to get back and play some defense because the game wasn't over."
Indeed, the game was far from over. Oregon had one final chance to tie the game, trailing 80-77. But Young, who finished with a game-high 29 points, missed a 3-pointer from the right wing with 13 seconds remaining, and Dekker collected the rebound to seal the game.
Oregon, which sped to 19 fast-break points in the first half, finished with zero in the second half, as Wisconsin's defense tightened.
"That stat right there will tell you that it's the old, 'fool me once, shame on you, fool me twice, shame on me,'" Ryan said. "If they did the same thing in the second half, we're going home and not playing anymore."
Instead, the celebration of a stirring comeback was on late Saturday night.
After the final buzzer sounded, Wisconsin's players couldn't contain their excitement. Brust tossed the ball high in the air and chest bumped Gasser. Gasser and Brust each ran over and hugged Ryan as he prepared for a TV interview. Ryan put his arm around Brust and rubbed his knuckles on his head, a 66-year-old man giving a 22-year-old college senior a noogie. And Wisconsin's entire team stood, arm in arm at the free-throw line, swaying as the band played the school's alma mater song, "Varsity," while thousands of red-clad fans joined in the fun.
In the bowels of the Bradley Center, a YouTube video captured athletic director Barry Alvarez lifting Ryan off the ground and embracing him in a bear hug.
"That was unbelievable," Alvarez said. "I'm so proud of you guys."
"Great comeback," Ryan told his team once all returned to the locker room. "They'll talk about this for a long time. But I'm not done trying to get you guys to talk about some other things. We've still got, how many more minutes now? Two-hundred forty." (Actually 160, but Ryan's mistake could be forgiven in the heat of the moment).
Players huddled in the locker room and danced. Later in the night, they were headed for showers, a box dinner and a bus ride back to Madison.
One filled with joy and the promise of more season to come.
Follow Jesse Temple on Twitter
---