Major League Baseball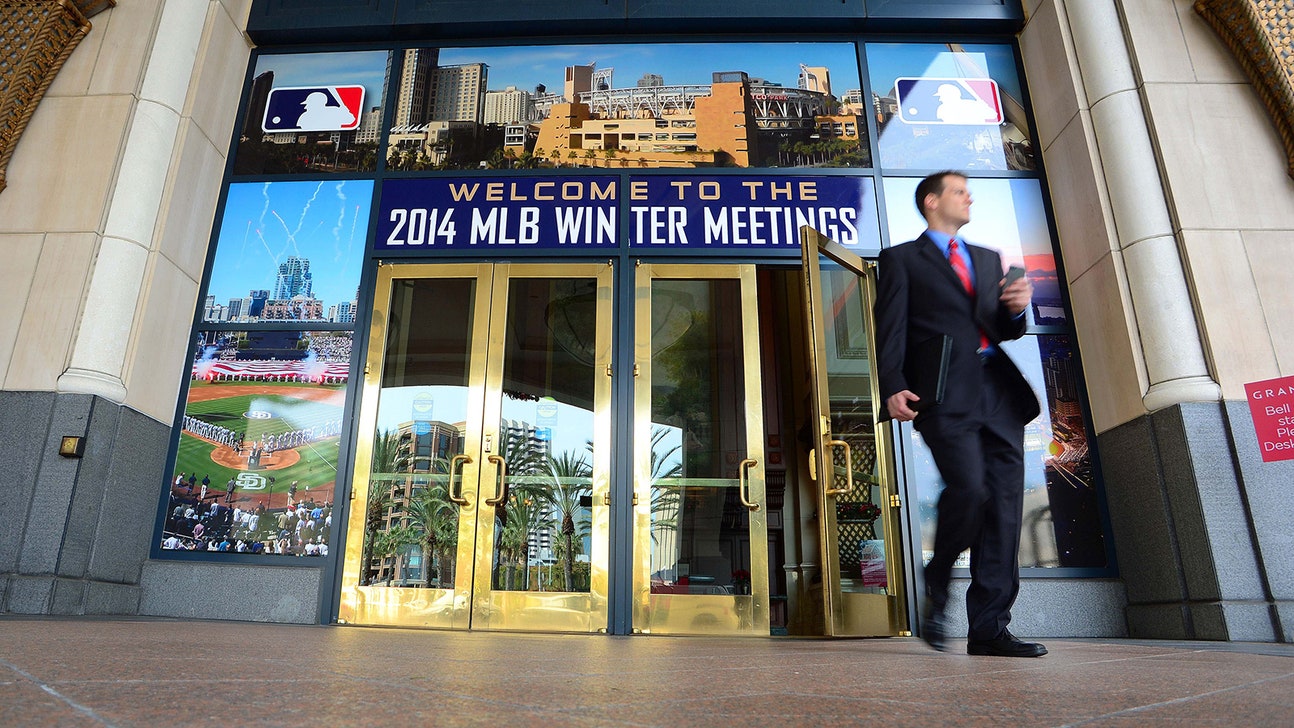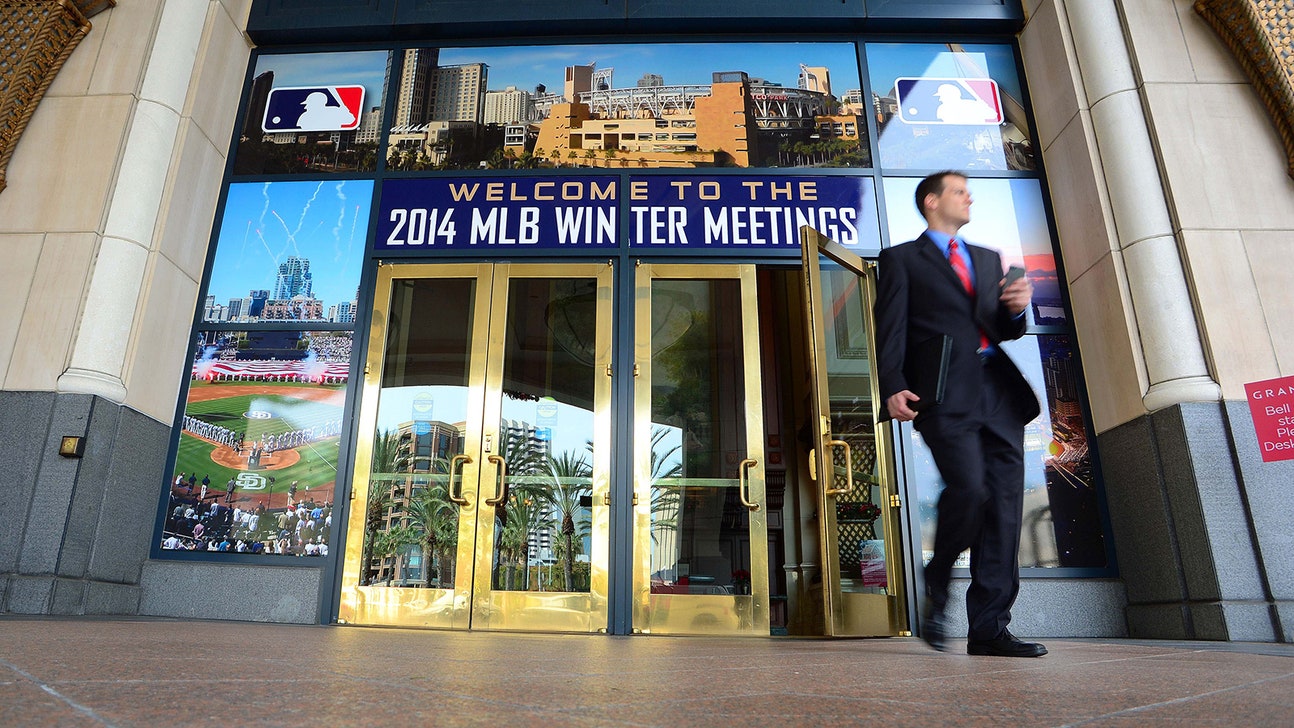 Major League Baseball
Winter Meetings Day 2: Braves add Callaspo, rumors of more to come
Published
Dec. 10, 2014 5:58 a.m. ET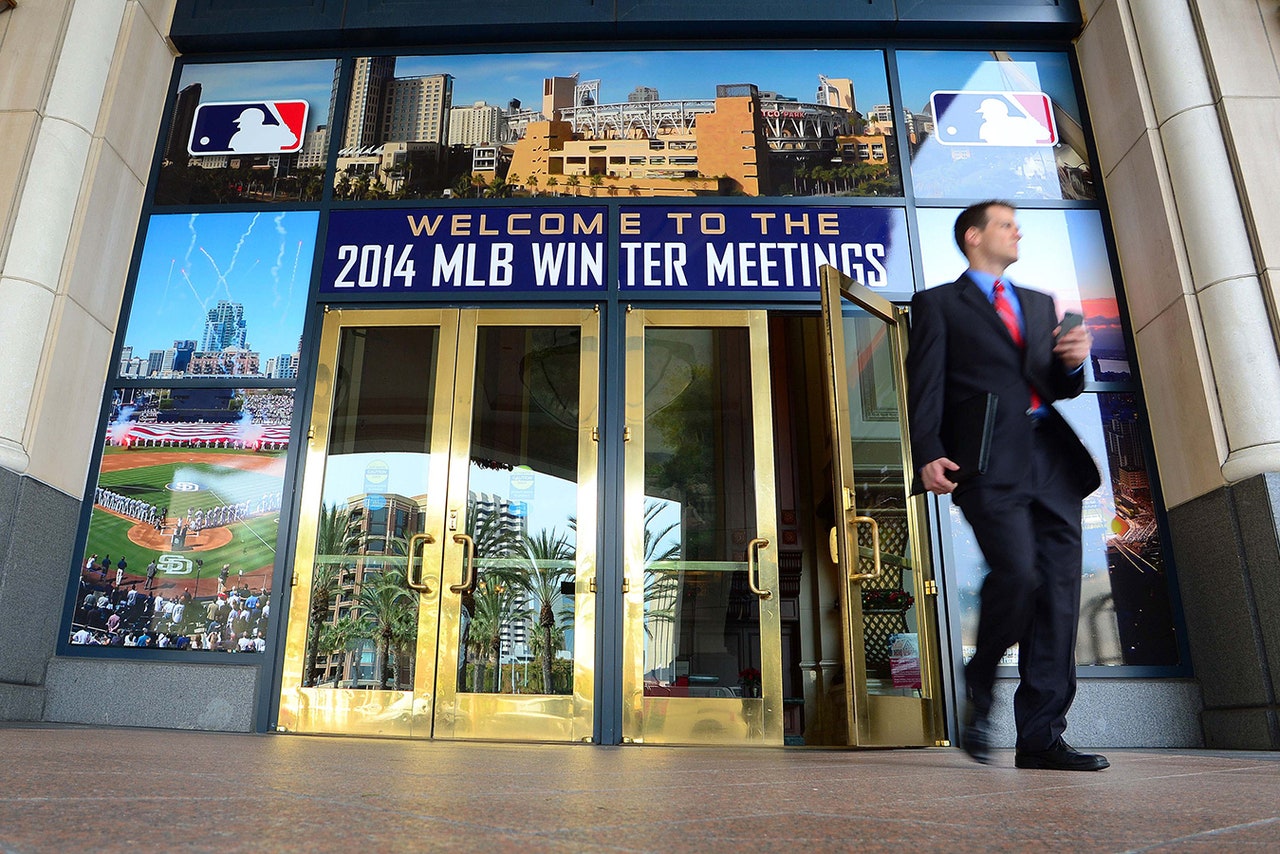 Imagine representatives from every Major League Baseball team milling around one location in San Diego. What could they possibly accomplish?
We may never know everything that happens at baseball's Winter Meetings, but thanks to the hundreds of journalists on hand, we have some news and plenty of rumors to talk about.
Let's recap Day 2 from a Braves perspective:
The Braves agreed to a deal with veteran infielder Alberto Callaspo on Tuesday. The one-year deal is reportedly worth $3 million, and includes some incentives.
One of the biggest questions as the Braves transition into 2015 surrounds the second base position. Would Phil Gosselin stay put, or would the Braves add talent? Obviously, Callaspo is the answer to that.
Callaspo and Gosselin will likely battle in spring training for the job, with the loser handling backup duties all over the infield. Since Callaspo's deal is only for one year, look for whomever plays second base to be shooed away by top prospect Jose Peraza at some point.
Other news on the Callaspo signing:
After a drop of 38 points to Callaspo's batting average last year, the 31-year-old infielder looked for ways rekindle his bat, according to Mark Bowman of MLB.com.
Callaspo has battled weight issues in the past. The #Braves were hesitant to pursue him until they learned he'd hired a personal trainer

— Mark Bowman (@mlbbowman) December 10, 2014
Even though Callaspo has mainly been a bottom-of-the-lineup hitter, manager Fredi Gonzalez said that he'd be given a shot at being the Braves' two-hole hitter.
When Callaspo is not playing second base, he'll offer a right-handed platoon for Chris Johnson at third base.
Callaspo will primarily play second base. But he'll occasionally spell CJ at third base, likely against top RH starters. #Braves

— Mark Bowman (@mlbbowman) December 9, 2014
The two biggest areas of concern for the Braves as they entered the Winter Meetings were a fifth starter and a stopgap option at second base.
Atlanta got one of those options filled with Callaspo, and will continue to talk about pitching options.
Also on the top of things to talk about: Atlanta's power hitters Justin Upton and Evan Gattis. The Braves might not be as willing to let these two go, despite the rumors.
TR Sullivan, who covers the Texas Rangers for MLB.com, said the Rangers are interested in Gattis, but the asking price is too high.
It's not just about the Braves asking for top prospects in any deal that would involve Gattis. Because Gattis has such a favorable contract, Atlanta would like to attach some less-than-favorable financial baggage to any deal, according to USA Today columnist Bob Nightengale.
The #Braves told one American League team that if they want Evan Gattis, they have to take BJ Upton too.

— Bob Nightengale (@BNightengale) December 9, 2014
Not only have the Braves tried to saddle B.J. Upton on a willing trade partner, the Giants were apparently asked to take Johnson off their hands.
Speaking of San Francisco, the Braves and Giants have had plenty to talk about. The Giants are looking for a platoon partner for Gregor Blanco, according to Alex Pavlovic of the Bay Area News Group.
According to Chris Cotillo of SB Nation, the Braves are in the running for backup catcher David Ross.
Source: CHC, BOS, ARZ, SD, ATL all in play for David Ross, who has multiple offers on table. No clear favorite but Lester ups #Cubs chances.

— Chris Cotillo (@ChrisCotillo) December 10, 2014
The chances that the Braves and Giants strike up a deal for Justin Upton went up, according to John Shea of the San Francisco Chronicle, when the Giants failed to sign pitcher Jon Lester.
Was told #sfgiants like Justin Upton but would consider him ($14.5M next year) only if they don't sign Lester.

— John Shea (@JohnSheaHey) December 10, 2014
Both general manager John Hart and manager Fredi Gonzalez spoke with the media in San Diego on Tuesday. They did shed some light on some of the questions floating around.
Starting pitcher Aaron Harang surprised everyone by finishing the season with a 3.57 ERA in 33 starts. The Braves took a $1 million flier on Harang, and it paid off tremendously. The team may want to bring him back, but it could take a multi-year deal to get it done.
Fredi said the #Braves have not ruled out the possibility of bringing Aaron Harang back. Likely would require a two-year deal.

— Mark Bowman (@mlbbowman) December 9, 2014
Atlanta's batting order was a hot-button topic for the duration of the 2014 season. According to David O'Brien of The Atlanta Journal-Constitution, newly-signed Nick Markakis will bat leadoff in 2015, at least until Peraza arrives.
#Braves Fredi said Markakis would lead off as things stand, but could move to No.2 when Peraza is ready. Likes Markakis 2nd in that scenario

— David O'Brien (@DOBrienAJC) December 9, 2014
Speaking of the hot prospect Peraza, Gonzalez called him a long shot to make the Opening Day roster, but expects him to get lots of action this spring.
Fredi labeled Peraza "a longshot" to be on the Opening Day roster. But Peraza will likely lead the #Braves in plate appearances during ST.

— Mark Bowman (@mlbbowman) December 9, 2014
Hart seems to already be thinking about Gosselin as the utility man and Callaspo as the starting second baseman. He also has Peraza deeply in his thoughts, according to 92.9 the Game reporter Grant McAuley.
Phil Gosselin profiles as #Braves utility man. Jose Peraza to get a good look in Spring Training as they figure out timetable per John Hart.

— Grant McAuley (@grantmcauley) December 9, 2014
---
---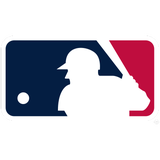 Get more from Major League Baseball
Follow your favorites to get information about games, news and more
---