Tampa Bay Buccaneers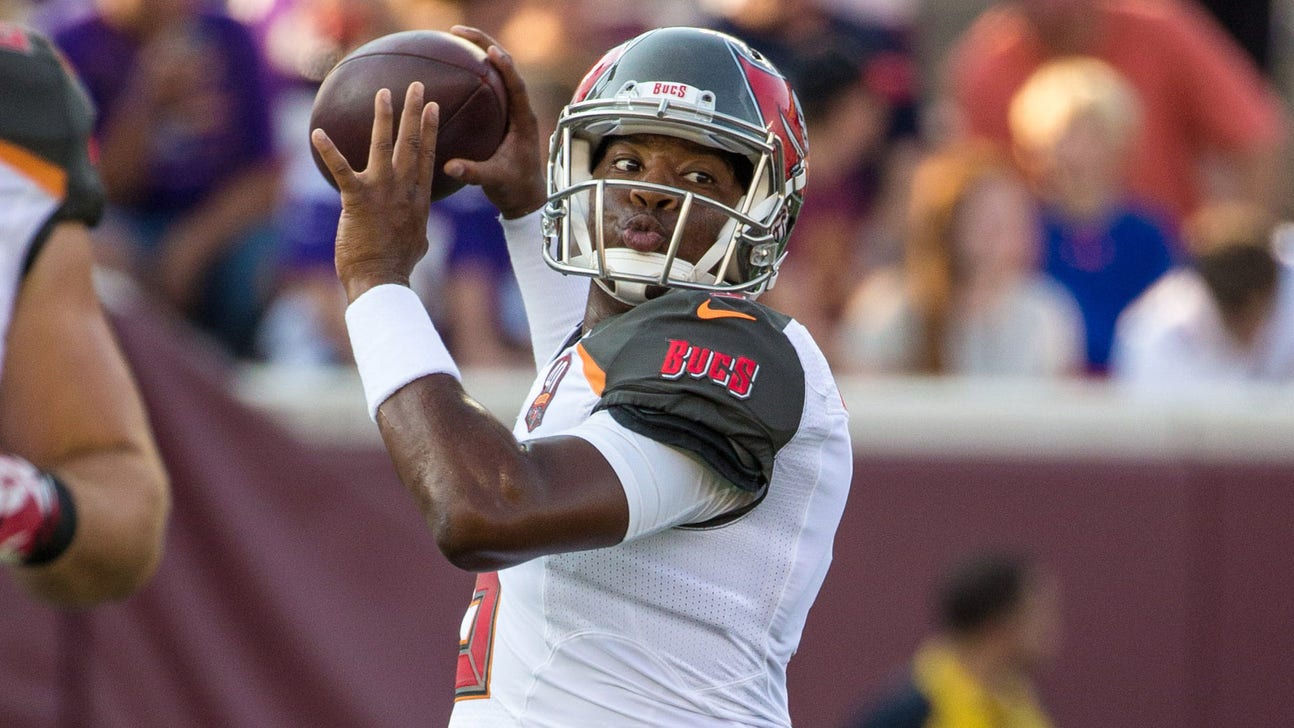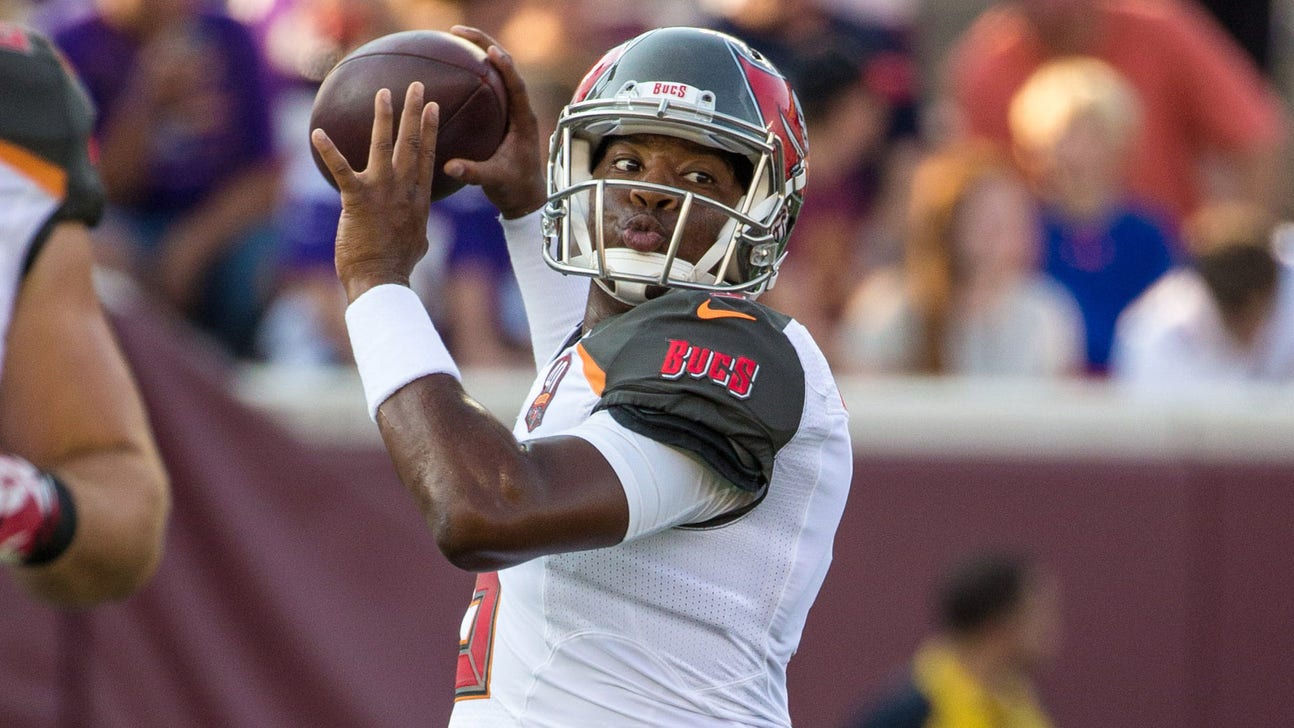 Tampa Bay Buccaneers
Winston has wobbly debut; Vikes beat Bucs 26-16
Published
Aug. 15, 2015 11:25 p.m. ET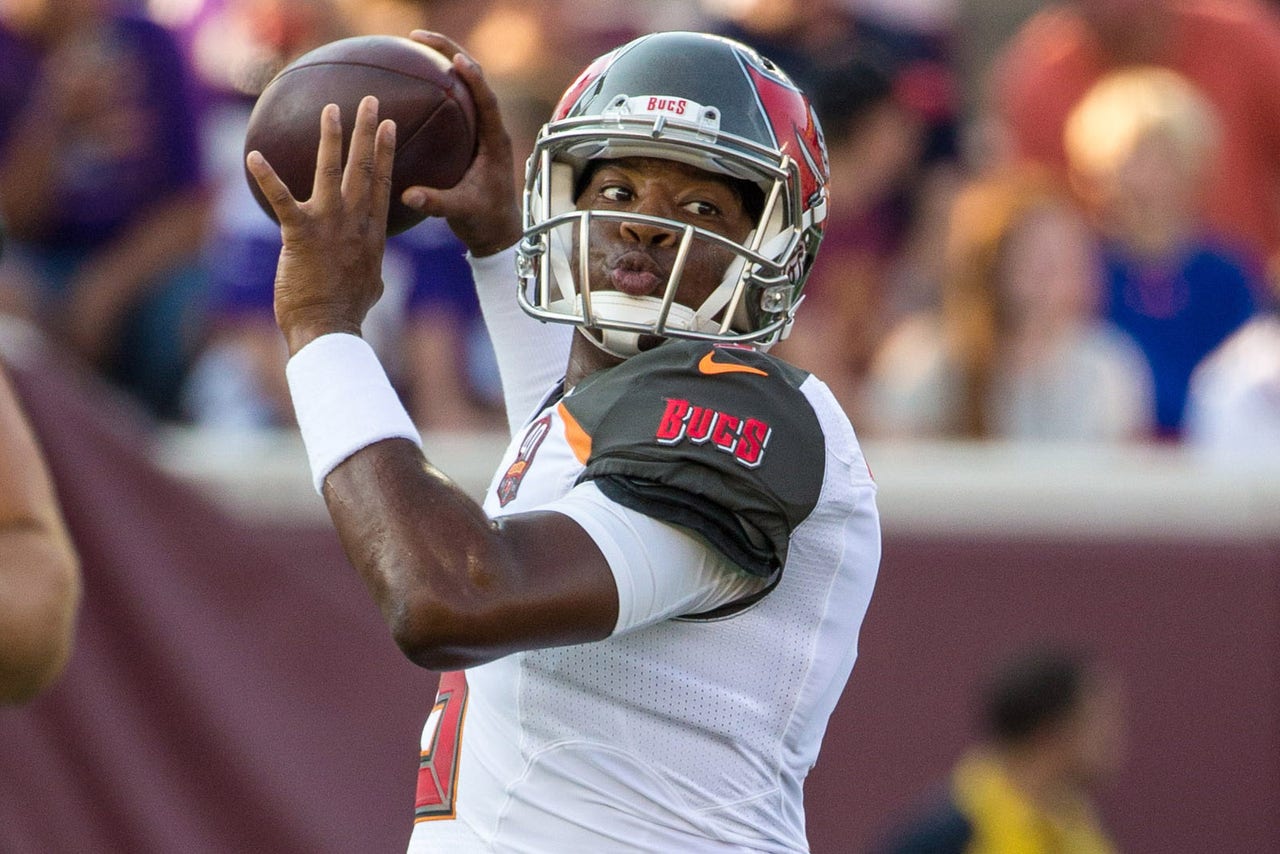 MINNEAPOLIS (AP) -- Jameis Winston produced mixed results at best in his first NFL action for Tampa Bay, and Teddy Bridgewater had Minnesota's passing attack in prime form to spark the Vikings in a 26-16 exhibition victory over the Buccaneers on Saturday night.
Winston, the first pick in the draft out of Florida State, played the whole first half and finished 9 for 19 for 131 yards. One errant pass was intercepted by Antone Exum, and he mishandled two snaps that led to a total of 19 lost yards and threw several passes well off target.
The majority of Winston's completions came in the second quarter with backup in on defense for the Vikings. The brighter side for Winston and the Buccaneers included a 40-yard completion to Vincent Jackson with Vikings rookie cornerback Trae Waynes in coverage and an 8-yard touchdown run after the pocket collapsed around him on third down.
Bridgewater went 7 for 8 for 86 yards and backup Shaun Hill finished 8 for 9 for 104 yards and touchdown passes to Cordarrelle Patterson and Adam Thielen, and seven Vikings receivers had two catches apiece in the first half.
Observations from the game:
ROOKIE WATCH
Buccaneers: Winston had his moments on the field, for sure, with Louis Murphy catching four of his passes for 54 yards. Winston showed the most polish at the podium afterward, smiling through most of his news conference and speaking like a well-trained veteran.
"It was preseason so it was kind of low intensity, but it was good to get one under your belt," Winston said, adding: "Of course, I had butterflies, but that's just because I wanted to do the right thing."
Mike Evans was the intended receiver on the interception, and he was tangled up with Captain Munnerlyn right before the ball arrived, out of reach of Evans and into the hands of Exum.
Winston refused to complain about a potential non-call, though.
"My job is to protect the football. In that case I threw it to the wrong guy," he said.
Vikings: Middle linebacker Eric Kendricks, a second-round draft pick from UCLA, had two of five tackles for loss, including a sack and plus a quarterback hurry and a pass broken up. Audie Cole has been with the first team in training camp, but there's time for Kendricks to win the job.
FANTASY WATCH
Buccaneers: Running back Doug Martin, trying to return to his 1,400-yard form as a rookie in 2012, had five carries for 19 yards.
Vikings: Jarius Wright, in line to be the No. 3 wide receiver, had two receptions for 50 yards.
ZIMMER'S DAD
The crowd observed a moment of silence prior to the game for Bill Zimmer Sr., who died Tuesday at age 84. Zimmer has often credited his dad, a long-time high school football and wrestling coach in suburban Chicago, for shaping his life and career. He'll travel to the funeral Sunday.
"Tomorrow and Monday will be a lot tougher than tonight," Zimmer said.
INJURY UPDATE
Both teams lost their starting right tackles to injury, and the Vikings were reeling about the news on Phil Loadholt, who limped off after the second play from scrimmage with a likely torn Achilles tendon on his left foot.
The Buccaneers announced Demar Dotson injured his left knee. Smith said he'll be evaluated further but provided no specifics.
QUOTABLE
Jackson on Winston: "I have so much confidence in this kid. I think he's going to have a great year. He's just so smart. He's picked up everything fast, and he sees things on the field that a veteran sees. It's a lot of fun playing with him."
Zimmer on Waynes: "He has to continue to get better, keep fighting. This is the best deal for young guys, to get a chance to go up against receivers like they've got. Those are great receivers. Those are the guys you need to go up against to figure out how to get better."
---
---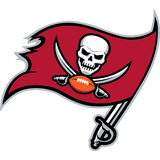 Get more from Tampa Bay Buccaneers
Follow your favorites to get information about games, news and more
---